Delhi
8 Studio Ghibli Movies That You Can Stream On Netflix & Binge-Watch
Hola, Delhizens! We hope y'all are strictly following the prohibitory orders and staying indoors! This lockdown has made us binge-watch almost every show and movie streaming online, and while we were looking for what to watch next, we stumbled upon these Studio Ghibli Movies that bring together magic and reality and were years ahead from when they were released. Studio Ghibli legend Hayao Miyazaki's work has been celebrated the world over. And we bring to you some of the finest movies that are available online. There might be some that are missing, but till the time they're available online, go on and watch these marvellous movies.
1. From Up On Poppy Hill (2011)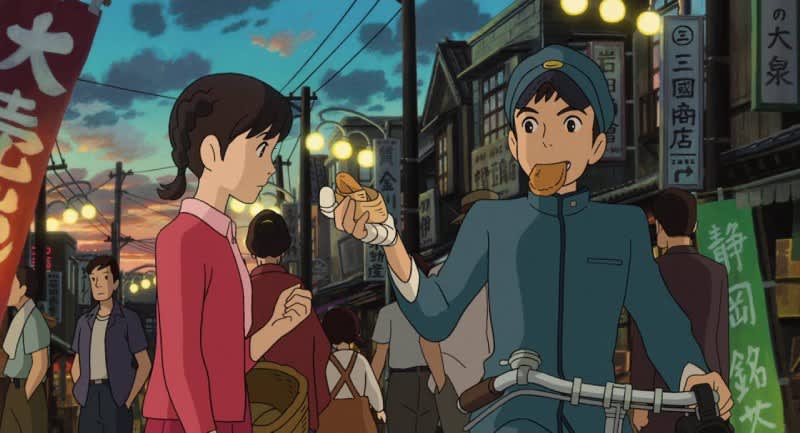 Based on the 1980 serialized Japanese comic of the same name illustrated by Chizuru Takahashi and written by Tetsurō Sayama, the film tells the story of Umi Matsuzaki, a high school girl living in a boarding house who finds hope to save an old wartime era clubhouse from destruction during the 1964 Tokyo Olympics.
Watch Online Here | From Up On Poppy Hill
2. Howl's Moving Castle  (2004)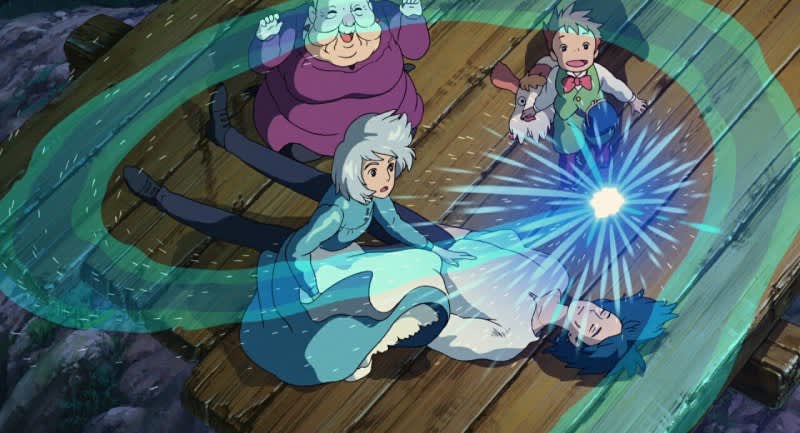 Loosely based on 1986 novel of the same name by British author Diana Wynne Jones, Howl's Moving Castle follows the story of a teenager named Sophie who works in her late father's hat shop but things get interesting when a witch turns her into an elderly woman. This Oscar nominee for Best Animated Feature is a delight to watch.
Watch Online Here | Howl's Moving Castle
3. Spirited Away (2001)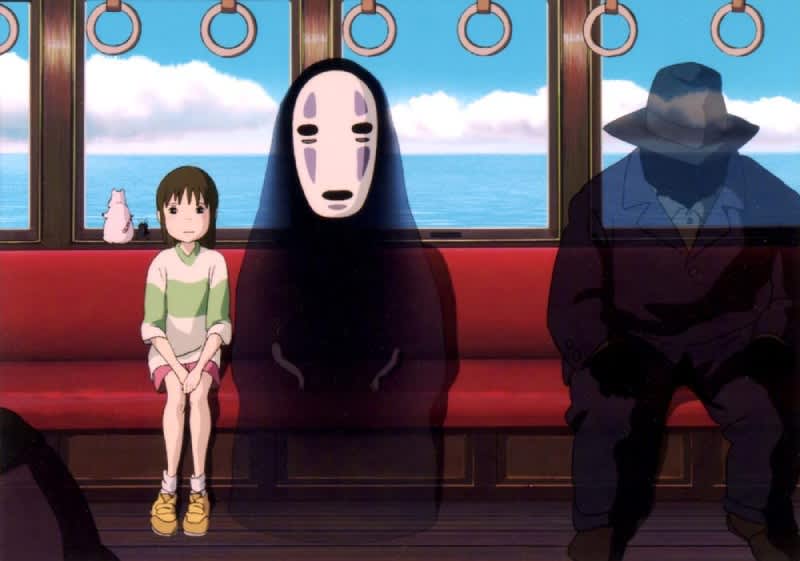 Set in a small Japanese town, this story revolves around Chihiro and her parents. While in the countryside, Chihiro discovers a world ruled by witches, spirits and the Gods. But, it is also a place where humans are changed into beasts, and this world of mystery pulls Chihiro towards her. Add this one to your list if you love adventure and thrillers.
Watch Online Here | Spirited Away
4. Castle In The Sky (1998)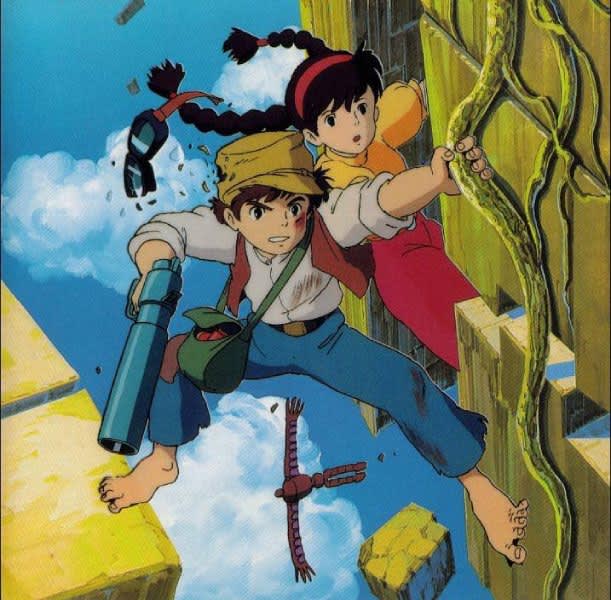 Sheeta, a mysterious girl, floats down from the sky and she was hunted by the pirates, secret government agents and the army. She bumps into a young boy who tries to save her life, and in their adventure, they find Sheeta's real identity in a floating castle. A movie that's complete with drama and fantasy, this one's a must watch! 
Watch Online Here | Castle In The Sky
5. Whisper Of The Heart (1995)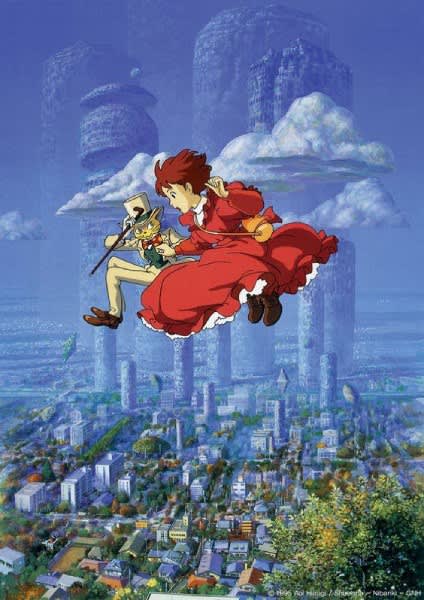 A sweet love story between a girl who loves reading, and a boy who has had a look at the same books previously. With brilliant artwork and stunning visuals of the city, Whisper Of The Heart is a gem of a movie that will make your heart throb and swell with spells of romance. All you romantics out there, this one's for ya!
Watch Online Here | Whisper Of The Heart
6. Kiki's Delivery Service (1989)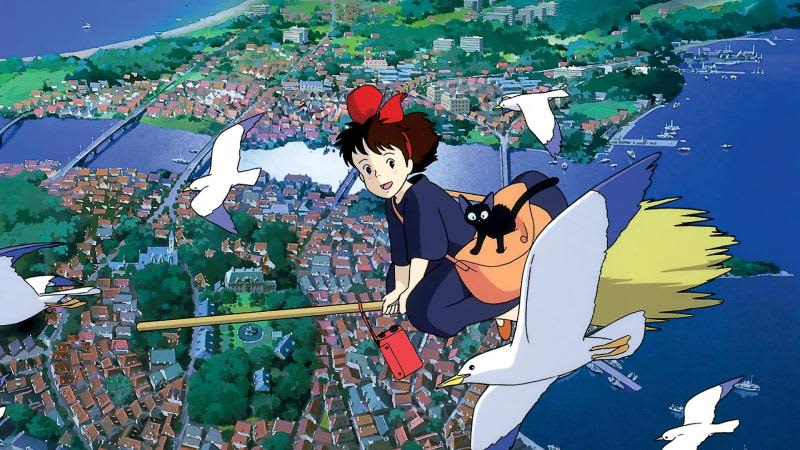 One of the oldest Anime movies, Kiki's Delivery Service is about a young witch who tries to fit into a community during her imperative year of independent life. She starts her own air-courier service and still finds it extremely difficult to blend with the society, but she's headstrong and determined to make a place for her in a European seaside village. 
Watch Online Here | Kiki's Delivery Service
7. My Neighbor Totoro (1988)
Two young girls aged 4 and 10 move in with their father so that they can be closer to their hospitalized mother. Adventure and a world of magic awaits when the girls discover a nearby forest that's home to magical creatures, named Totoros. They soon befriend the Totoros and the journey full of magic begins!
Watch Online Here | My Neighbor Totoro
8. Earwig And The Witch (2020)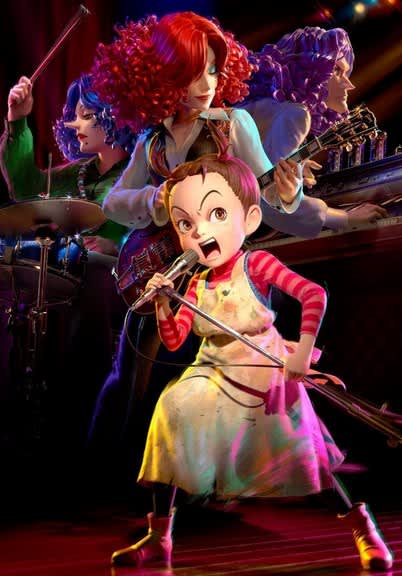 Picture Credits: imdb
 If you need fantasy worlds and a little magic to escape the sad reality for a little while, you should definitely watch Earwig And The Witch, which is the story of a young girl who grows up in an orphanage, only to realise that she has some magical powers later on! Nuzzle in your cosy blankets and get ready to binge-watch! Trust us, you'd forget all your stress and have a delightful time!
Watch Online Here | https://www.netflix.com/in/title/81316559?
Enjoy these flicks and let us know how it fared for you in the comments below!