Delhi
6 Street Food Joints In East Delhi Where You & Your Bestie Can Hog Away For Rs 250 Or Less!
From spicy pav bhaji, banana-topped chaat, crispy golgappe, chilled ras malai, to filling paneer samosas, stuffed paranthas, dal makhani and oh so much more - there's absolutely nothing you can't find in East Delhi. This sprawling part of the city is burgeoning with a number of fantastic street food stalls that you gotta try with your foodie squad. We've scouted the best eateries in the area serving super tasty grub on pocket-friendly prices that no foodie can afford to miss!
1. Kumar Pav Bhaji Corner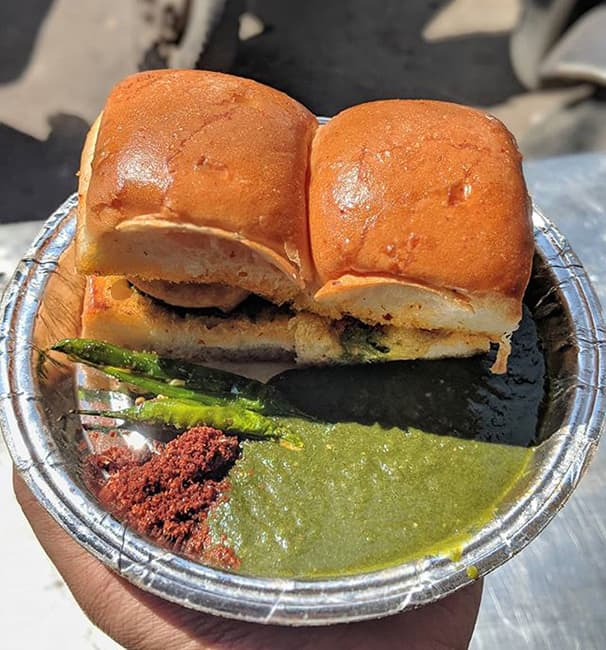 Picture Credits: saarthakbhagra
Kumar Pav Bhaji Corner is popular for its lip-smacking Pav Bhaji and why wouldn't they be for these folks serve this piquant delight with ample dollops of extra butter. Scoot over before 2 PM and you can also savour the yummy taste of their Vada Pavs. Apart from these delights, they even have a delectable variety of paranthas from classic Aloo, Paneer and Pyaaz to Papad, Dal & Mixed Veg Parantha. Do check them out!
Where | Kumar Pav Bhaji Corner - F-3, Gali Number 10, Block B, Old Brijpuri, Krishna Nagar
Timings | 8 AM - 2 PM & 5 - 10 PM
Meal For Two | Rs 150
Call Them | +91 9871 355 958
2. Bhola Shankar Kachori Wale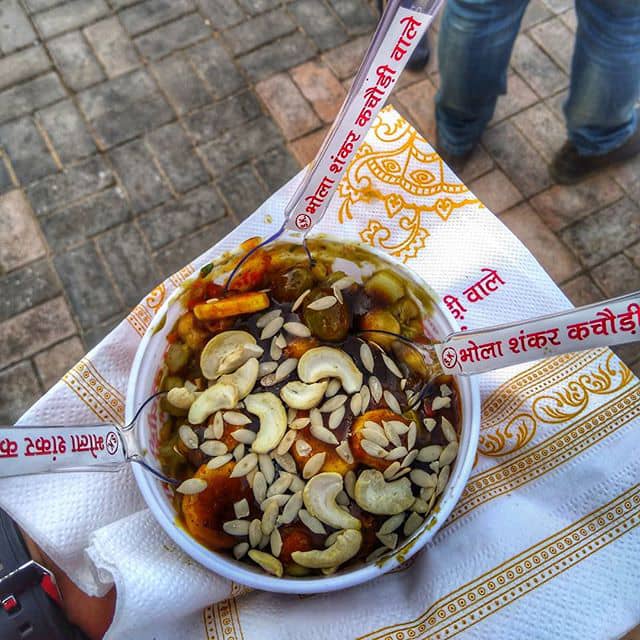 Picture Credits: ojasvi.loves.food
This is one of the most well-known street food places in Chhota Bazaar, exclusively known for its unique variety of kachoris. The golden beauties are topped with sliced banana pieces, grapes in saunth, pomegranate, cashews, chole and lots of muskmelon seeds. The kachoris are said to be crispy and very zesty, so this snack's especially for all your spice lovers out there. If you're around this area then you can't afford to miss out on it!
Where | Bhola Shankar Kachori Wale - Chhota Bazar, Civil Hospital, Shahdara
Timings | 11 AM - 6 PM
Meal For Two | Rs 100
Call Them | +91 9811 173 786 & +91 9711 173 786
3. Shiv Tikki Wala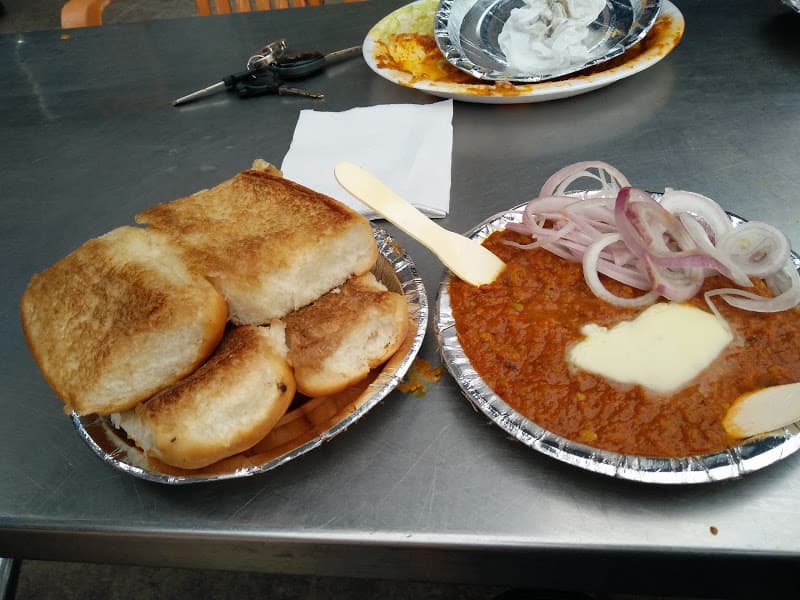 Picture Credits: Just Shoot Me
This humble little eatery tucked away in Karkardooma might fool you with its appearance but their uber flavourful offerings will win you over fosho. Whenever you and your bhukkad squad drops by, which you suggest you should, do order up their Malai CHaap, Paneer Tikka, Masala Pav Bhaji that's served with copious amounts of butter, Kathi Kabab and more. The piquant flavours and tang of their dishes will make your taste buds tingle but what'll make your hearts do the tango is the fact that a filling feast here won't really put a heavy dent in your pockets. So drop by soon, foodies!
Where | Shiv Tikki Wala -  Karkardooma Complex, Karkardooma, Anand Vihar
Timings | 4 - 11 PM
Meal For Two | Rs 250
Call Them | +91 9911 498 128
4. Samosa Hub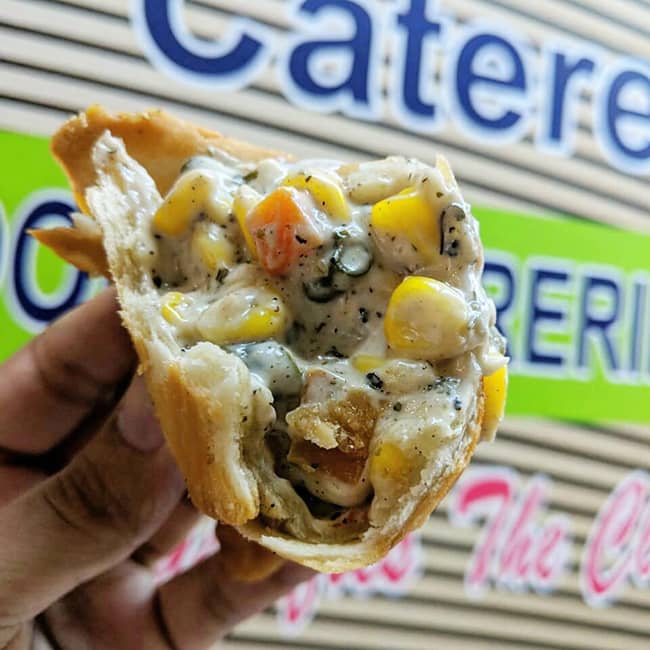 Picture Credits: Earn Tricks World
A haven for samosa lovers, this place dishes out 26 absolutely crazy and out-of-the-box varieties of samosas including zany options like Chaap Samosa, Pizza Samosa, Paan Samosa, Red Sauce Pasta Samosa, Macaroni Samosa and tons more. Wait, that's not all, if you're in the mood for something sweet and are feeling a little adventurous you can also try their range of sweet samosas that come in the flavours of Chocolate, Pineapple, Strawberry and more. Their Pizza & spicy Manchurian Samosa are something that every samosa lover must try!
Where | Samosa Hub - F-4/10, Mandir Marg, Block F, Krishna Nagar
Timings | 3 - 8 PM
Meal For Two | Rs 100
Call Them | +91 7827 331 394
5. Pradeep Pav Bhaji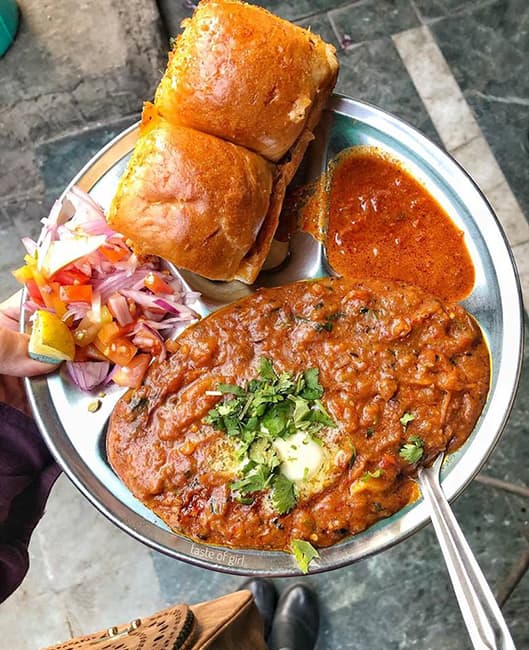 Picture Credits: Tasteofgirl
Pradeep Pav Bhaji has cemented its reputation in the locality owing to the scrumptious snacks that they offer and those too in satisfying quantities. Their variants of Pav Bhaji are something every foodie gotta get their hands on whenever they land up in Mayur Vihar for their bhaji is ladened with oodles of creamy butter and is served alongside lemon wedges, onions, tomatoes & tangy chutney. The best part about this place, you ask? They put a layer of masala between their pav which makes it taste all the more amazing. Order up their Double Fry Pav Bhaji, Cheese Pav Bhaji, Tava Pulao & Vada Pav and watch your palates thank you!
Where | Pradeep Pav Bhaji - G-2, Vardhman Shrenik Plaza, Pocket B, Mayur Vihar Phase II
Timings | 1 - 11 PM
Meal For Two | Rs 150
Call Them | +91 9968 846 113
6. Raja Chat Corner
Picture Credits: mrrampalfoodjourney
Raja Chat Corner has won the hearts of the locals with their oh-so-very tasty Papdi Chaat. If streetside golgappas are your life then you defo gotta wolf down their sooji golgappas with spicy and sweet jaljeera water. Visit this place during early breakfast hours and get a taste of their utterly delicious Matar Kulcha and Aloo Tikki Chaat. And if you've still got any space left in your tummies, do try their Bhalla Papdi as well!
Where | Raja Chat Corner - F3/19, Terapanth Marg, Post Office Block, Block F, Krishna Nagar
Timings | 3 - 11 PM
Meal For Two | Rs 100
Call Them | +91 9891 888 657
Check Out Their FB Page | https://www.facebook.com/Raja-chat-corner-1853586754866742/
Now you know East Delhi is full of street food gems, so hop over to these eateries to have a foodie weekend with your gang!