Delhi
7 Stores In The City That Do Cool Boho Apparel You'll Wanna Bag To Up Your Street Cred
This summer season, revamp your closets, snap up cool metallic jewellery, mix and match bright kurtas with plain Khadi pants & rock that Boho look. Have a blast by indulging in shopping sprees from these popular outlets in Delhi that legit have the best Boho collection! From breezy summer dresses to loosey- posey pants, to quirky metallic jewellery and cool graphic tees, we've curated a list of stores that has something for everyone. Check it out!
1. People Tree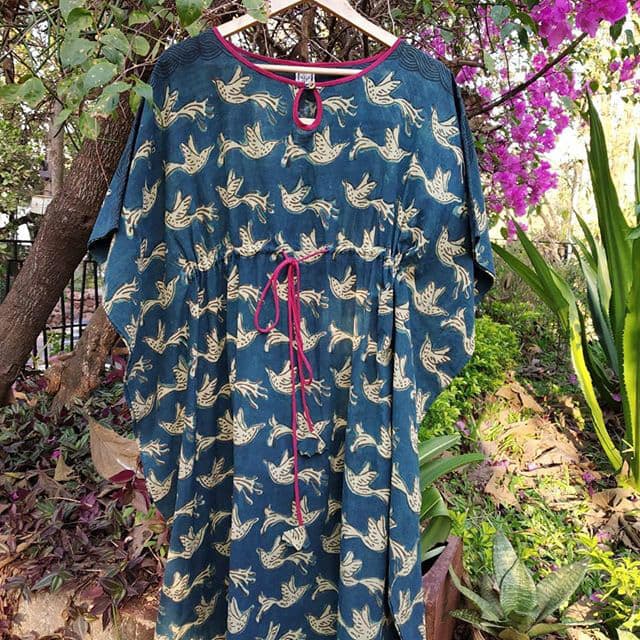 This small store in the heart of the city has some really cool gems of Boho styled outfits that compel anyone to renew their summer wardrobes. They have quirky graphic tees, fantastic summer dresses, chic accessories and more. Their collection is beautifully authentic, with a wide range of Boho themed products like handloom and handprinted shirts, khadi clothes, stoles, silver, recycled and fashion jewellery, bags, jholas, and a lot more. Check this place out with your gang and fall in love with their quirky and bold Boho collection!
Where | People Tree - 8, Regal Building, Parliament Street, CP
Timings | 10:30 AM - 7 PM
Call Them | +91 11 2374 4877
Here's Their Website | https://etsy.me/2YUjppK
Check Out Their FB Page | https://www.facebook.com/peopletree/
2. WHITE CHAMPA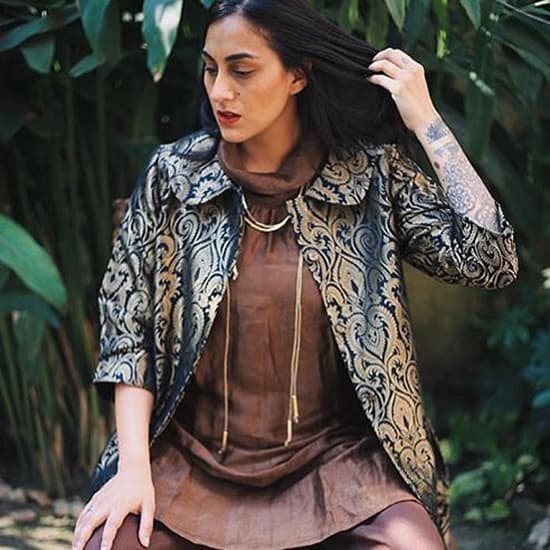 This small yet powerful label is famous for its unassuming designs, whimsical art & diverse range. These folks offer tailor-made collections for women will we find truly awesome. Their key element is embroidery and combining natural fabrics like pure linen, khadi cotton, silk and wool, with unique hand-embroidery. They currently cater to only women and you'll be awe-inspired when you see their free-flowing tops, palazzos, dresses and all the other stuff in their delightful collection. Create your own unique style by mixing and matching different clothes from this store!
Where | WHITE CHAMPA - C-428, Block C, Def Col
Call Them | +91 9818 466 552
Here's Their Website | http://www.whitechampa.com/
Check Out Their FB Page | https://www.facebook.com/whitechampa/
3. OGAAN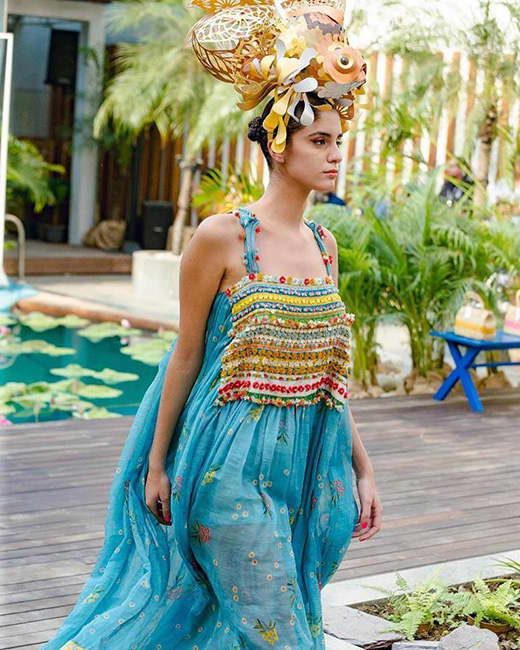 This boutique retails multi-designer collection, so they got a hell lotta diversity. This place has everything from khadi to handmade, handloom, luxury, couture garments. In addition to apparels, they also have clutches, cufflinks, juttis, maang tikkas, tie pins & earrings! *WOAH* They feature designers like Masaba Gupta, Varun Bahl, Rohit Bahl, Ritu Kumar and so many more. Keep your eyes peeled and look around for sales & deals to have your favourite dress sans spending much here!
Where | OGAAN - Shop No H-2, HKV
Timings | 10 AM - 8 PM
Call Them | +91 9711 991 998
Here's Their Website | https://www.ogaan.com/
Check Out Their FB Page | https://www.facebook.com/ogaan/
4. Jaypore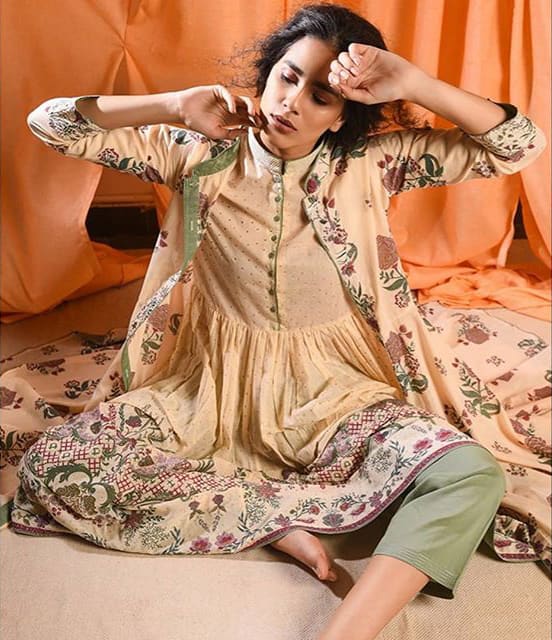 These guys aim to curate the most beautiful artisanal products, and therefore, have a wide range like apparel, jewellery including sparkling silver stunners, sarees, scarves, shawls, dupattas, cushion covers, rugs, Indian art and craft, home accents, fashion accents. Snap up their airy tops, chic scarves, long shrugs, jackets, flowy skirts, palazzos and more to create your stunning Boho emsemble!
Where | Jaypore - Market, N1, N Block, GK I
Timings | 10:30 AM - 8:30 PM
Call Them | +91 11 4912 3886
Here's Their Website | https://www.jaypore.com/
Check Out Their FB Page | https://www.facebook.com/jaypore/
5. Poochki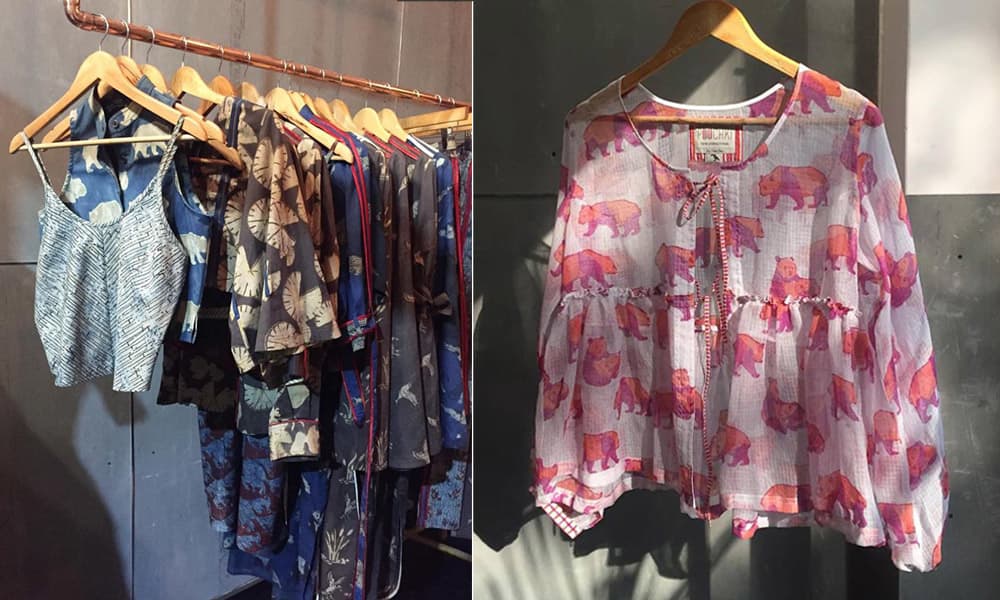 An au courant apparel label with the main emphasis on hand-block printing and producing exclusive garments. Their clothes are fauna inspired, with illustrations carved on wooden blocks that are hand printed on the chosen textiles. Even the cuts & silhouettes are devised considering the comfort level of all body types. Detailing for every clothing article is given utmost importance. They do a whole range of women's clothing with quirky themes like Cosmic Convoy, Kuki and more. You can find a variety of stuff like printed culottes, midi-dresses, tops and more. Get your hands on their beautifully crafted simple yet elegant products to flaunt this summer season!
Where | Poochki - 143-B, Asian Games Village Road, Shahpur Jat, Siri Fort
Timings | 11:30 AM - 7 PM
Call Them | +91 9582 460 500
Here's Their Website | https://poochki.in/
Check Out Their FB Page | https://www.facebook.com/poochki/
6. Bohame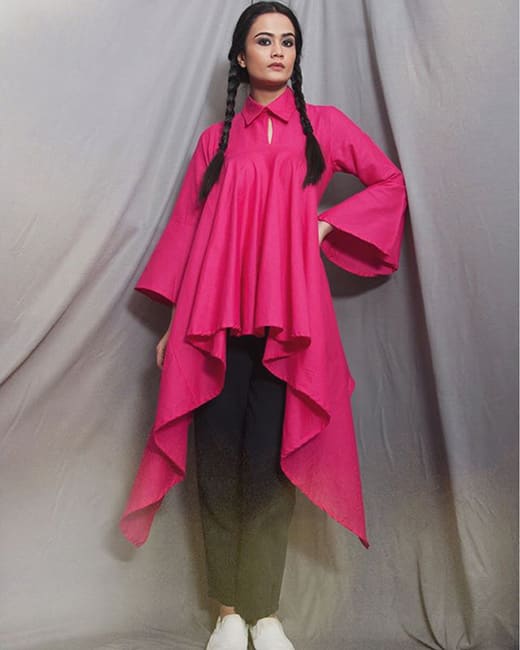 Bohame has derived inspiration from 64 ancient Indian arts & has united them to create an exquisite collection of clothing for both men & women. They do an array of fusion dresses for women and aesthetic kurtas for men along with a variety of leather backpacks. All of their items are handwoven and made from natural fibres such as organic cotton, linen or khadi to promote sustainable & organic fashion. Their range of outfits are ideal for summers as they are breathable, comfortable & stunning, so get, set shop!
Where | Bohame - 5M, 1st floor, Dada Jungi House Lane, Shahpur Jat
Timings | 10:30 AM - 7:30 PM
Call Them | +91 9871 834 931
Here's Their Website | https://bohame.com/
Check Out Their FB Page | https://www.facebook.com/livebohame/
7. Torani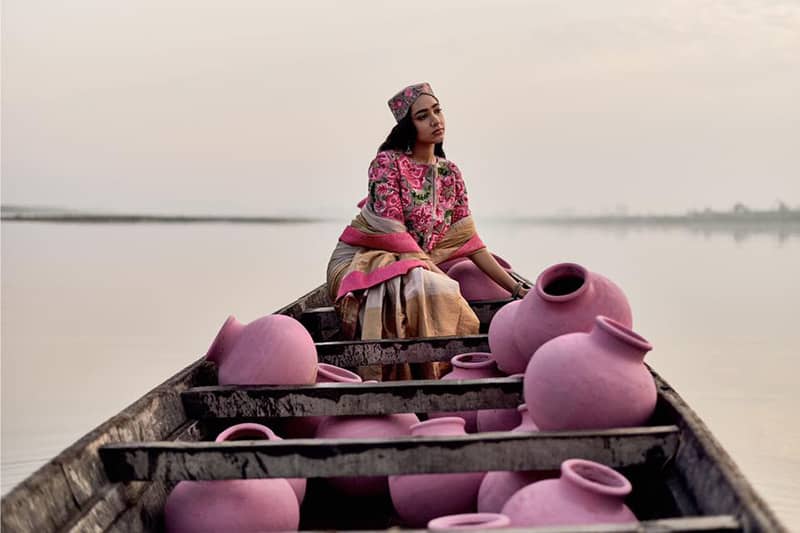 Torani is an amazing high-end Boho brand which does exquisite, handcrafted clothing. Their pieces have the influence of Indian mythology and nostalgia. Their elegant clothes are made of breezy materials like cotton or khadi which you can sport all summer long. So if you're a fan of pretty lace embellishments and clothes which tell a story, this is where you should head for your next shopping spree!
Where | Torani - 110, Shahpur Jat, Sirifort
Call Them | +91 8700 969 159
Timings | 10 AM - 7 PM
Check Out Their FB Page | https://www.facebook.com/toraniofficial/
Go, grab your besties and go on a cray shopping excursion this weekend to rock the Boho look this season!