Delhi
7 Stalls To Check Out With ALL Dishes Under 200 Bucks @ The Grub Campus At Horn OK Please
Needless to say, all Delhiites AKA bhukkads are super excited about Delhi's Happiest Food Festival - Nescafé presents Horn OK Please, co-powered by MAGGI and Uber Eats. And because we love to bring to you all foodie news, this time we'll give you a sneak peek into the uber cool Grub Campus here which actually happens to be our fave part of the fest! Why, you ask? It's because all the dishes served at the Grub Campus will be under 200 bucks, woohoo! So here's our curated list of the best food stalls to check out at this zone!
1. Drinks Break
While browsing through the stalls at the Quirk Bazaar and sweating it out on the bull rides at the Experience Zone, you'd defo want a breather and Drinks Break will give you exactly that. Parked at the Grub Campus, these guys will have icy cool mojitos, cheese-loaded fries, frothy milkshakes and loads more. So, make sure to stop by here 'cause all of these will be under 200 bucks just for you guys!
Check Out Their FB Page | https://www.facebook.com/drinksbreakindia/
2. Jack 'N' Chill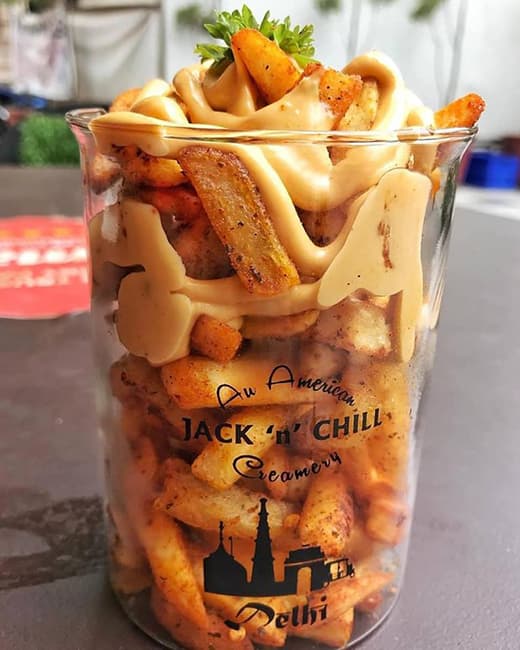 Picture Credits: dilliciousfoodie 
No longer a hidden gem, Jack N Chill has already taken Dilliwalas by storm, all thanks to their awesomesauce dishes. Be it their Caesar and Nacho Salad, Cajun Spice Fries, Falafel Wraps, Chicken Shawarma or the Steamed Momos, we love them all. They also have delicious Blueberry, Chocolate Oreo, Passion Berry and loads more shake varieties to slurp on!
Check Out Their FB Page | https://www.facebook.com/Jack-n-Chill-390100434782047/
3. BC Times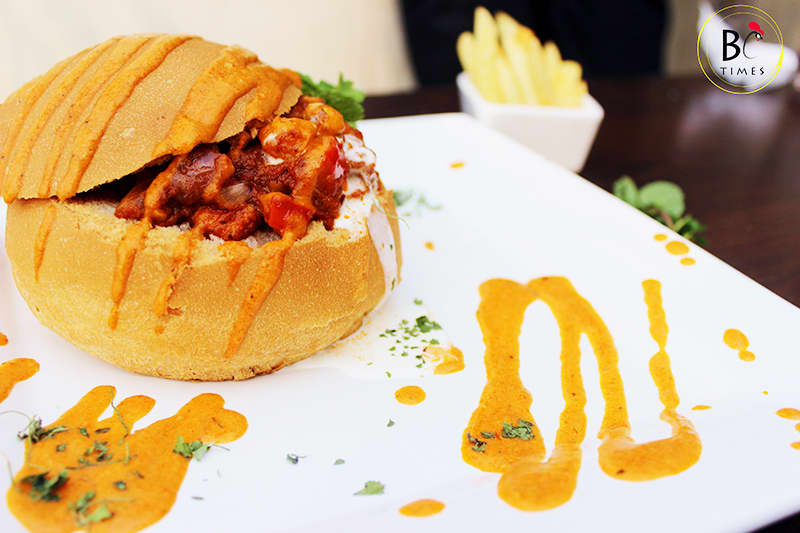 When we say BC Times, we mean happy times for nothing can make Delhiites happier than gorging on butter chicken, right guys? So, if you can't wait to try BC Times' Butter Chicken Bunny Chow, then you HAVE to drop by here. Also, you can sample their Butter Chicken Fries, Chicken Tikka and Marinated Butter Chicken for your dose of all things meaty, yum!
Check Out Their FB Page | https://www.facebook.com/BC-Times-318931135262969/
4. TONIQ Dry Bar & Kitchen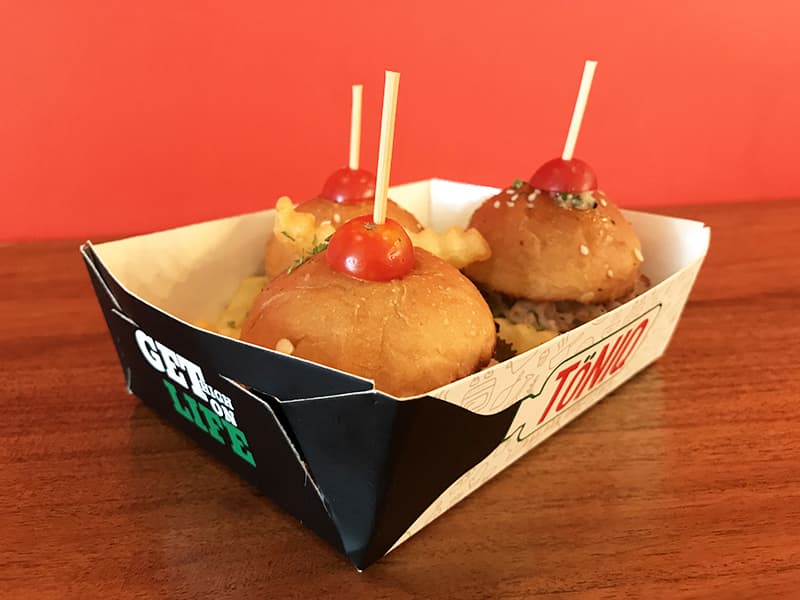 Another great pick at Horn OK Please will be TONIQ Dry Bar & Kitchen because these peeps will be dishing out scrummy delicacies like Cream Cheese Mushroom Burger, Grilled Vegetable Pesto, Paneer Tikka Fries and loads more for under Rs 200. So, try them all for sure!
Check Out Their FB Page | https://www.facebook.com/toniqdrybar/
5. Brown Sugar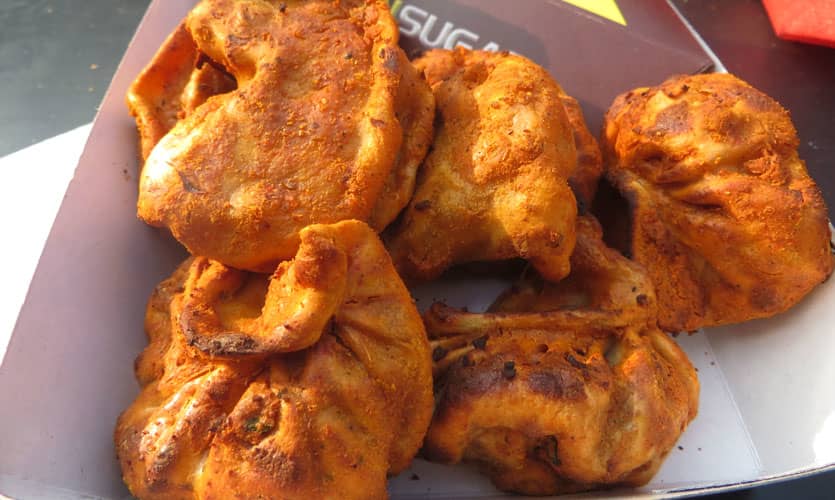 The jaan and shaan of GK I, Brown Sugar will be waiting for y'all with their ever famous wheat momos in one hand and Hot Chocolate Fudge in the other. They have an insane variety of dumplings ranging from paneer to spinach, chicken to mutton, fish and truckloads more. So, head here for a momolicious experience!
Check Out Their FB Page | https://www.facebook.com/ActualBrownSugar/
6. Chicago Pizza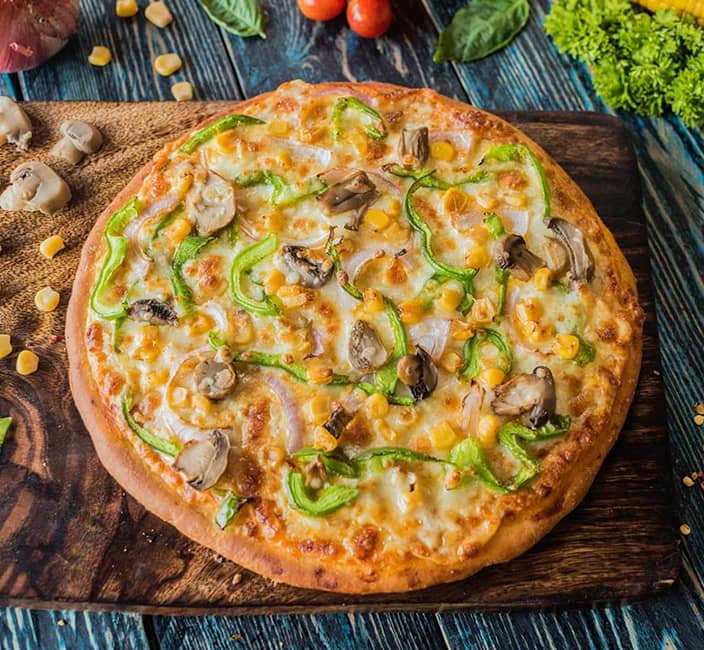 A wise man once said that love fades but pizza doesn't and foodies like us swear by it. And if you second this beautiful thought, then hop over here to get a taste of their Monster Cheese Slice, their awesome Chicken Tikka garlic bread with a side of the Green Apple Cooler!
Check Out Their FB Page | https://www.facebook.com/chicagopizzaindia/
7. The J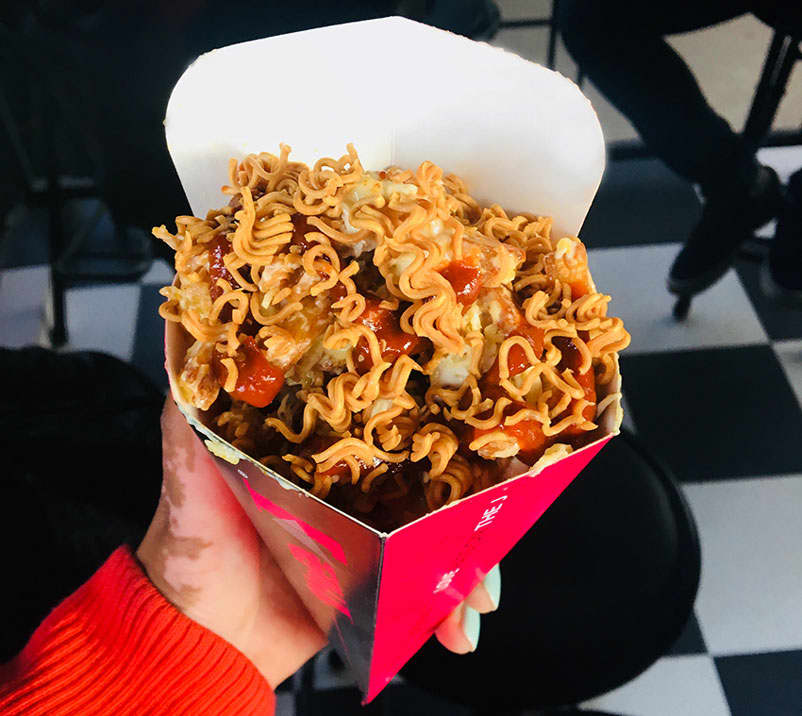 If fries are your bae, then what better place than The J to head over to? These guys have driven us crazy with their amazing varieties of fries, be it their Chicken Magic Fries, Nacho Fries, Chicken Burrito Fries, Tandoori Chilli Fries, Popcorn Fries and the list is endless. This stall will be the haven of all junk food lovers and we can't wait to see you guys munching on their offerings with huge smiles on your faces!
Check Out Their FB Page | https://www.facebook.com/thejcafe/
So, keep your tummies empty to gorge on all the yummies from the Grub Campus without straining your pockets at all. Stay tuned for more details as this time there's going to be an amazing Kebab Gully with over 100 kebab varieties, an all-new China Town zone for your Asian food cravings, Experience Zone with trampolines, a skateboarding arena and LOTS more!
When | Friday - Sunday, 16th - 18th November
Where | Gate No 14, Jawaharlal Nehru Stadium
Timings | 12 Noon - 10 PM
Book Your Tickets Online Here | https://goo.gl/XjJ86Y
RSVP On FB Here | https://www.facebook.com/events/245810259611541