Delhi
6 Splendid And Cool Metro Initiatives We'll Get To See In 2019!
Delhiites, behold! This New Year has something to cheer about, for our beloved Delhi Metro has taken up a number of new initiatives which will surely improve the quality of your daily commute in the city. With a lot of amazing and cool initiatives beginning to take shape this year, going to your office will be painless, reaching your college will be much easier and here's how!
 1. The Much Awaited Phase IV Of The Delhi Metro To Commence Construction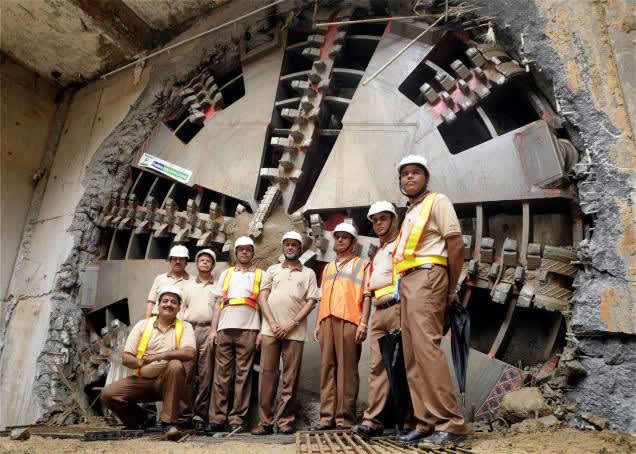 Soon, reaching far-flung areas of the national capital will be a piece of cake! Once, the Phase IV project of the metro begins operations, the 104 km of tracks will reduce the travel time across the city significantly. Also, with the new interchange points, the Delhi Metro network will give commuters more options to avoid lengthy detours, which will be a great relief!
2. Book An Uber As Soon As You Deboard Your Metro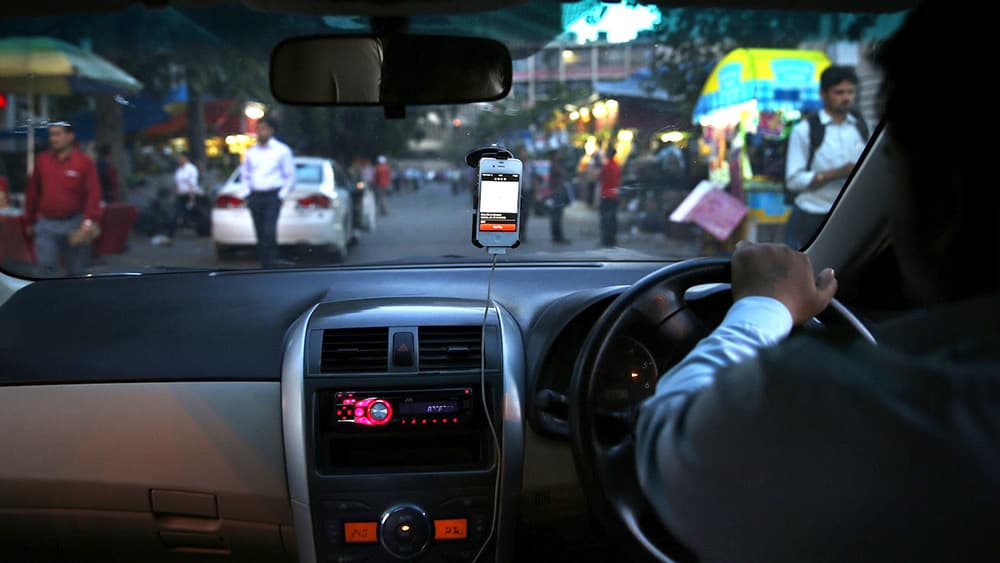 Aiming to improve the first and last-mile connectivity, the Delhi Metro and Uber tie-up has entered its second phase. The first phase of the partnership kicked off recently under which kiosks were set up at Sikanderpur, Dwarka Sector 21 and Rajiv Chowk metro stations. This year, even more kiosks will be set up by Uber across designated stations in order to facilitate commuters to book a cab service even without the mobile app!
3. After Delhi Metro, DMRC Will Now Construct An Elevated Road Network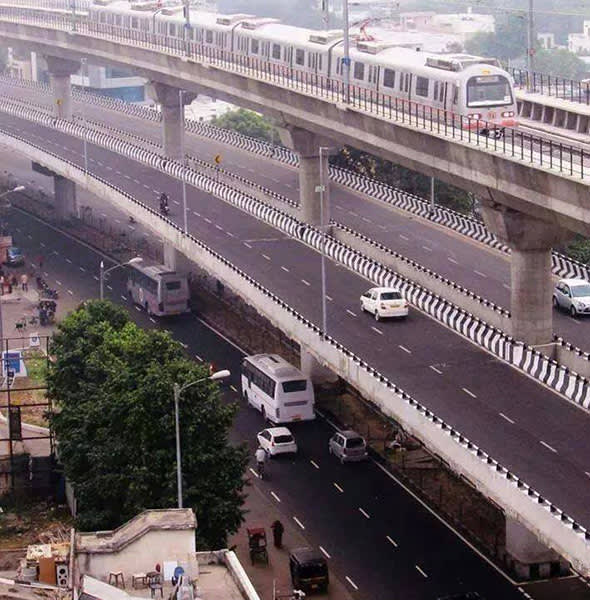 In a first of its kind initiative, the DMRC has been asked by the Delhi Government to develop a network of elevated roads under three of its overhead lines which are to be constructed in Phase IV. The proposal was floated after the officials realized that it's almost impossible to come up with new roads below the elevated metro lines after they're fully developed. Another reason to cheer for the Delhizens!
4. New Corridors And New Lines, That's DMRC Expanding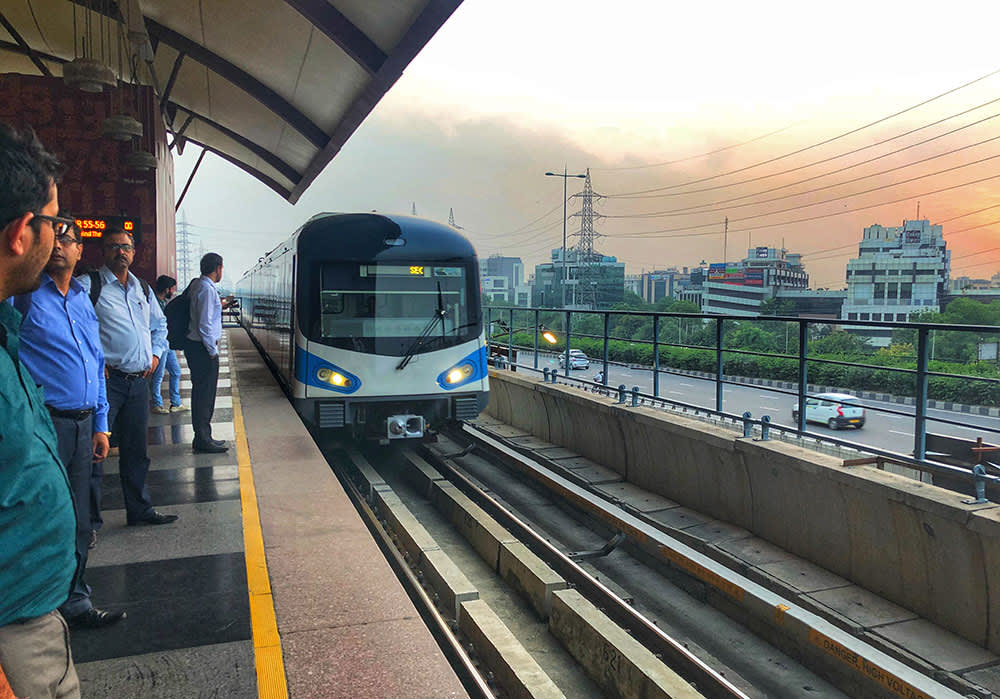 Expanding its reach, there are three new corridors which are set to open this coming year. Dilshad Garden - New Bus Adda (Red Line), Lajpat Nagar - Mayur Vihar (Pink Line), Noida City Centre - Noida Sector 62 (Blue Line) & of course, the much awaited Aqua Line. DMRC is not leaving any colour unturned as the Grey Line is scheduled to open this year, that'll equip the Dwarka metro station with an interchange facility and cutting down the transit time significantly. This new line will connect the Dwarka metro station to the Najafgarh bus terminal. With a total length of about 4.2 km, 1.5 km of this stretch will run under your feet. Now that's something to look forward to this new year as these lines will be able to connect to more places, thus easing the commute for the travellers!
5. Shake Your Heads To Music As You Commute Via The Metro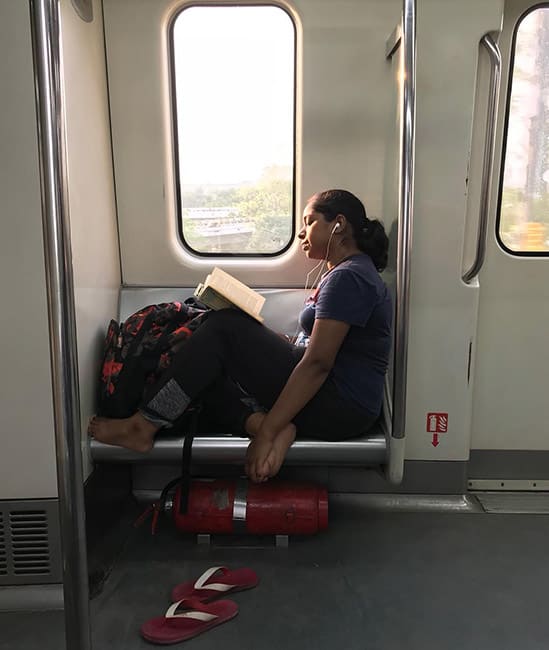 What keeps us going when we're stuck in the dreaded Delhi traffic? Humming along to our fave tunes on the radio fosho! Music Broadcast Ltd. which owns the brand Radio City is set to partner with NMRC to provide in-transit entertainment for the passengers which will include songs as well as customized trivia about the city of Noida. If you've forgotten to bring your earphones or books along, there's no need to dampen your spirits for NMRC has you sorted!
6. A Subway To Ease You Through Your Way To The Airport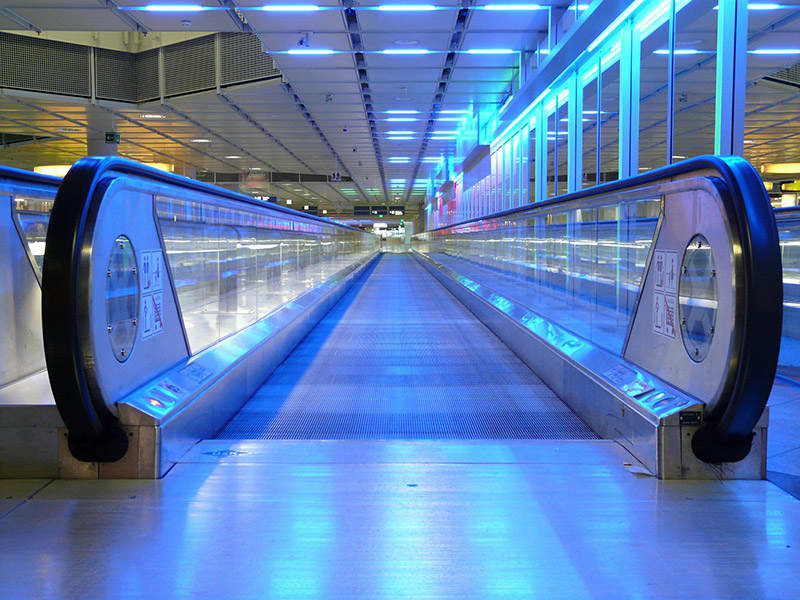 Reaching airport terminals from the metro stations will now be an easy task as DMRC is set to open a 372 meters long subway which will seamlessly connect the IGI T-1 Airport metro station to the domestic terminals. This subway will also have travelators so that the commuters don't have to walk long distances (NOICE). This will also mark it as the first subway in the city to have travelators with full airport feels, how cool is that?
So, thank DMRC and see these cool and brilliant initiatives become a reality this year!