Delhi
7 Simple Traditional Desserts You Can Fix Up At Home To Make Your Self-Isolation Days Sweeter
We Indians take our desserts very seriously. From devouring gulab jamuns and laddoos at celebrations to relishing traditional sweets during festivities, we can't get enough of sweetmeats. And if you, like us, love all things sugary, check out these easy-to-follow recipes that you can try at home right now by using your kitchen staples!
1. Sooji Ka Halwa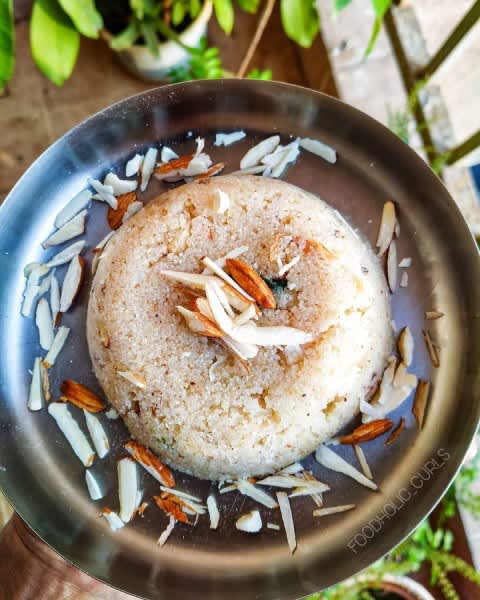 Picture Credits: foodholic_curls
You'll find a different recipe of this halwa in each part of India, but its one of the easiest desserts you can make that won't take much of your time! You need semolina or sooji, sugar, ghee and water. Roast the sooji until the sweet fragrance fills up your kitchen, add sugar and water & keep stirring it so that its free of lumps!
Here's The Recipe | https://www.cookwithmanali.com/sooji-halwa/
2. Besan Laddoo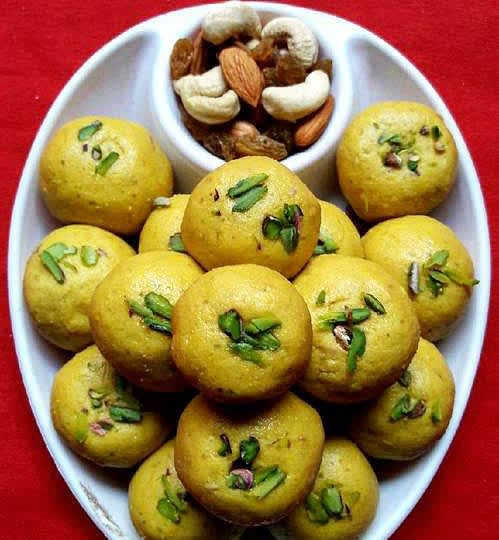 Picture Credits: cookpad_in
The love for laddoos is forever, isn't it guys? To make besan laddoo, you need besan, ghee and sugar. Roast the besan in ghee until its golden brown, add powdered sugar and cardamom (optional). Keep roasting it on low flame till all the ingredients mix properly and has a semi-liquid consistency. Let it cool before you start fashioning it into bite-sized balls.
Here's The Recipe | https://www.indianhealthyrecipes.com/besan-ladoo-recipe-besan-laddu/
3. Shahi Tukda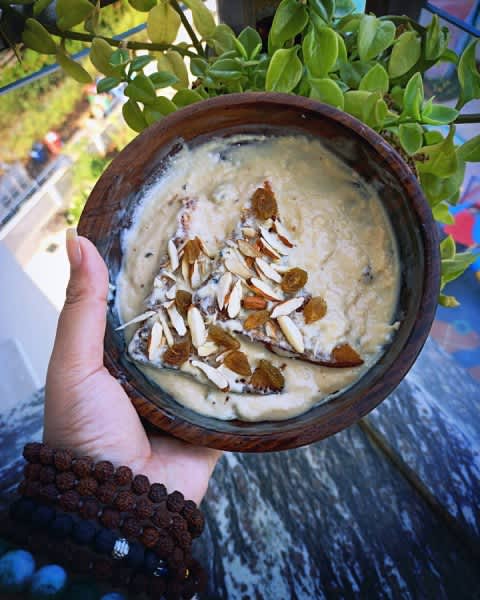 Picture Credits: theycallmenari
Shahi Tuka is a Hyderabadi delicacy that's also known as "Double Ka Meetha". You can prepare this decadent dessert using bread, milk, ghee, sugar, cardamom, cashews, almonds and saffron. Make the rabri by boiling the milk with cardamom powder and sugar until it becomes thick. Fry the bread in ghee until they are crisp and slather the slices in rabri!
Here's The Recipe | https://recipes.timesofindia.com/recipes/shahi-tukda/rs53240410.cms
4. Malpua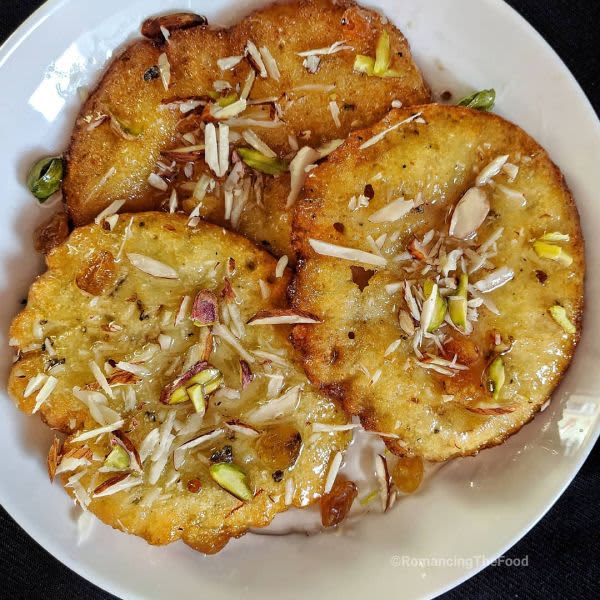 Picture Credits: romancingthefood
A popular sweet dish in UP, Rajasthan, Bihar, West Bengal and Orissa, malpuas are a type of pancakes that are made of maida, elaichi, saunf, milk, ghee, sugar and water. One thing you'll have to take care of is to avoid the crystallisation of sugar when you make the syrup. Check out the below link for the step-by-step process and try out this recipe right away!
Here's The Recipe | https://www.indianhealthyrecipes.com/easy-malpua-recipe/
5. Kheer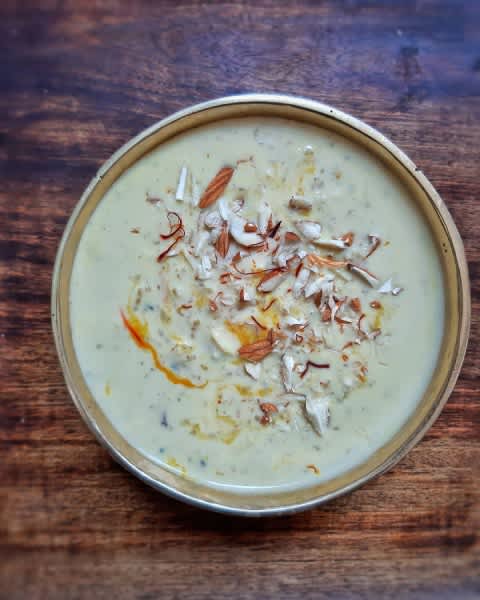 Picture Credits: acefoodie
Indian rice pudding, AKA kheer is one dessert that all of us grew up with! It only has 3 basic ingredients, rice, sugar and milk. However, the secret for that perfect kheer is to boil it on a low flame and keep stirring it continuously until it becomes thick. Garnish with cardamom powder and dry fruits & you're good to go!
Here's The Recipe | https://www.cookwithmanali.com/rice-kheer/
6. Dudh Puli
Picture Credits: rimleed
This traditional Bengali sweet dish is a stuffed rice dumpling that's cooked in milk, mixed with jaggery. To get this one perfect, knead the rice flour with boiling hot water to make soft dumplings, make the filling with grated coconut, jaggery, milk and ghee. For the dudh, boil the milk with cardamom and jaggery. This one is a bit time consuming, but the result will make you drool, this we guarantee!
Here's The Recipe | https://www.spicypunch.com/dudh-puli-recipe-makar-sankranti-special-bengali-pitha/
7. Puran Poli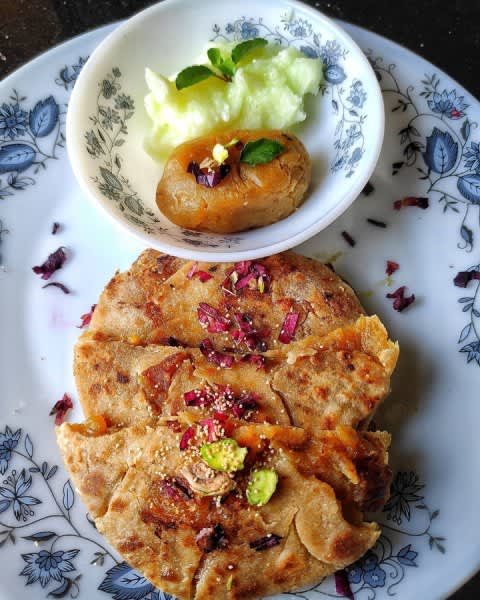 Picture Credits: foodography_mumbai
Puran Poli is a sweet flatbread (like roti!) that's served with oodles of ghee. To make this Maharashtrian dessert, you need whole wheat flour, salt, turmeric, ghee and water. For the stuffing, you need cooked chana dal, jaggery and ghee. You can store this droolworthy dessert in the freezer up to a week, and enjoy it with the fam!
Here's The Recipe | https://www.whiskaffair.com/puran-poli/
So, guys, feast on these desserts and y'all can thank us later!