Delhi
7 Seriously Intriguing & Brilliant Shows To Watch On Netflix For Your Next Marathon
With all this free time at home, all of us have turned to Netflix for our downtime. Most people don't have much to do or post on social media so truthfully, even our social media time isn't that high. But with so much binge-watching time on our hands, we can understand the struggle in picking and committing to the perfect series to watch next. So we're here to help with a list of 7 mind-numbingly good and very, very different shows on Netflix - read on and press play on all of these! 
1. Unbelievable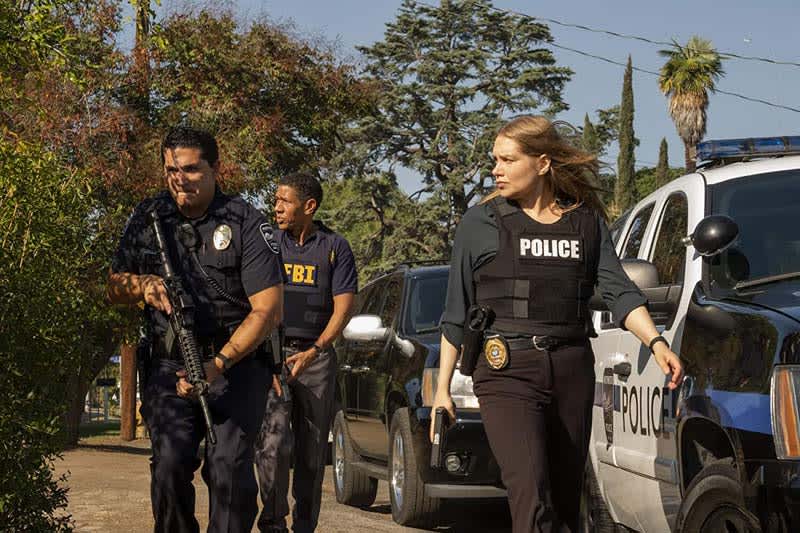 Picture Credits: imdb
Rape has, rightly so, become a much-discussed about issue, especially with the #MeToo movement having garnered so much attention around the world. Just like the Netflix movie Guilty, the girl in the series is accused of lying about being raped and then two female detectives go on to investigate the true happenings of the night. Based on a true story wherein a series of rapes happened in the states of Washing and Colorado, the show also takes inspiration from an article titled 'An Unbelievable Story of Rape'. With a very intriguing story and great filmography to back it up, the show is a mini-series that has gained much critical acclaim in the one year it's been launched, so defo watch this one! 
Watch Online Here | Unbelievable
2. Mindhunter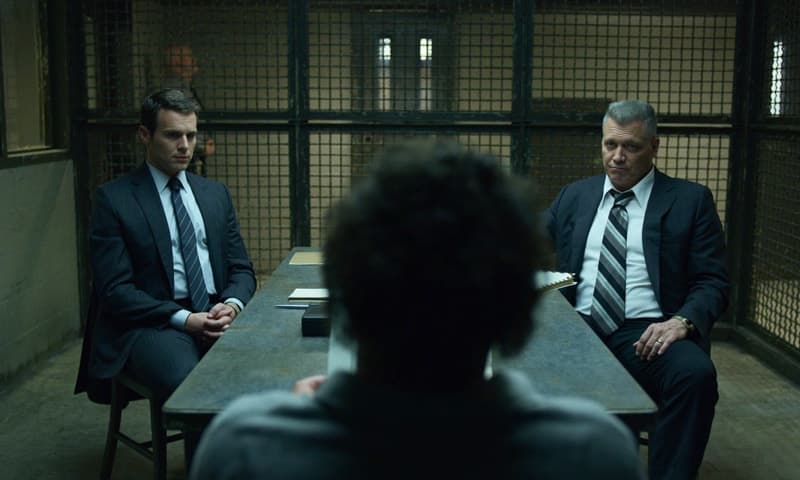 I think we all love ourselves some psychological crime thrillers every now and then! There is just something about sitting on the edge of your seat with your eyes wide open, second-guessing the criminals. Mindhunter is all this and much more as not only does it feature murder cases, it delves into understanding the behavioural psychology of criminals by analysing imprisoned serial killers, in the hope that it would help them solve ongoing cases as well. With some real cases and a few fictional, the case is an interesting one to watch and really makes you understand flawed characters, while illustrating the reasons one commits a crime and we'd recommend pressing play on this one ASAP if you haven't already!
Watch Online Here | Mindhunter
3. Godless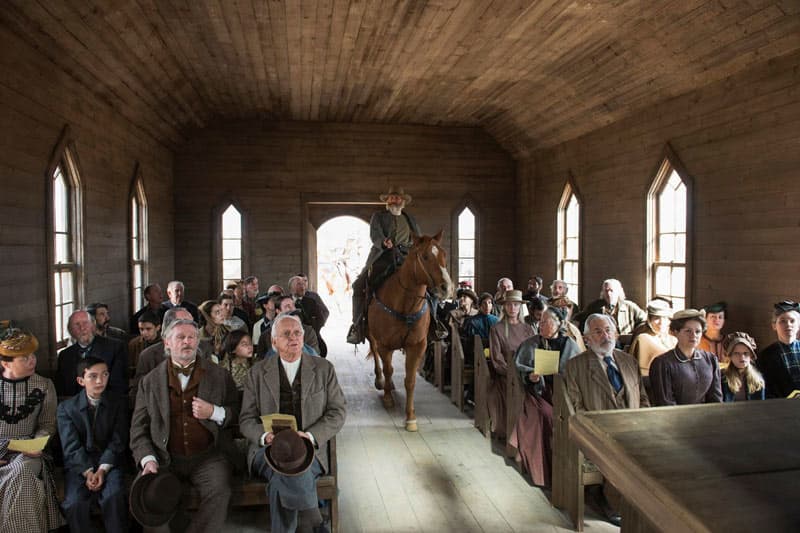 Godless is a mini-series with just seven very aesthetically pleasing episodes with some absolutely fantastic performances. One of the first of its kind, the series was advertised to be a feminist Western series though seemingly it's not a tag that has stuck very well, but at least they tried. The episodes are at times a bit slow but with elements of train heists and boundless sceneries, the episodes are always interesting and have a theme that levitates between freedom and order featuring power struggles between outlawed individuals and close-knit communities. The show features domination, treachery, democracy, guns and much more. If we haven't already given you enough reasons to watch this, just catch the trailer and you'll be hooked!
Watch Online Here | Godless
4. Better Call Saul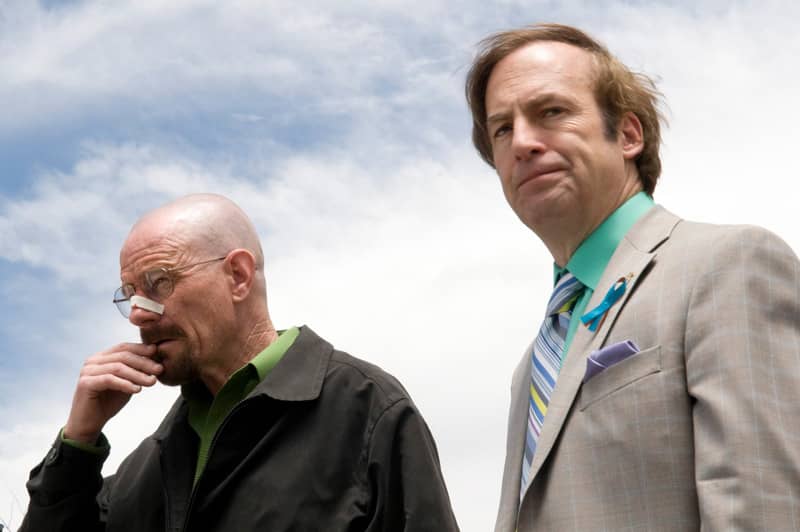 There are hardly few of us binge-watch fans who have not seen and loved the Breaking Bad series. To help us get over the loss of this amazing show, the creators blessed us with a prequel series elaborating on the story of the lead character, Jimmy McGill, and unlike most other series that tank with prequels, this one is just as amazing as Breaking Bad, making it the perfect new must-watch show!
Watch Online Here | Better Call Saul
5. The Affair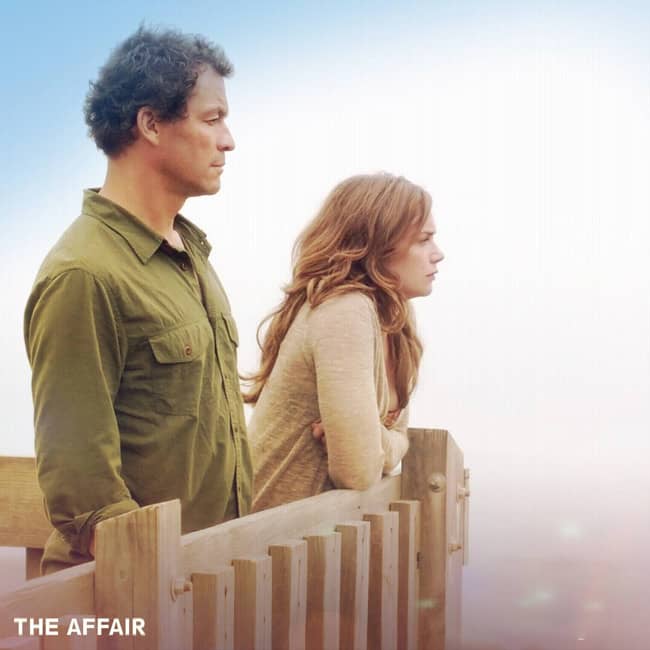 Every conversation or interaction has many sides. If there are two people talking in a restaurant, there is one side from one person who was talking, there is another side from the other person about how he interpreted the conversation and the third side of the onlookers who often have their own opinions about how the interaction went. 
The Affair understands this very well and divides each episode into multiple parts to show the complete impact of a conversation or situation. At times, an episode is divided into four parts if there are two parallel storylines. While on the face of it, this might seem repetitive, when you watch the show it's hard to imagine it without the other parts. Apart from the filming style, the story is not a usual affair story, but a complex web of stories that emerge as the result of an affair, so defo catch this one for a hatke watch!
Watch Online Here | The Affair
6. Narcos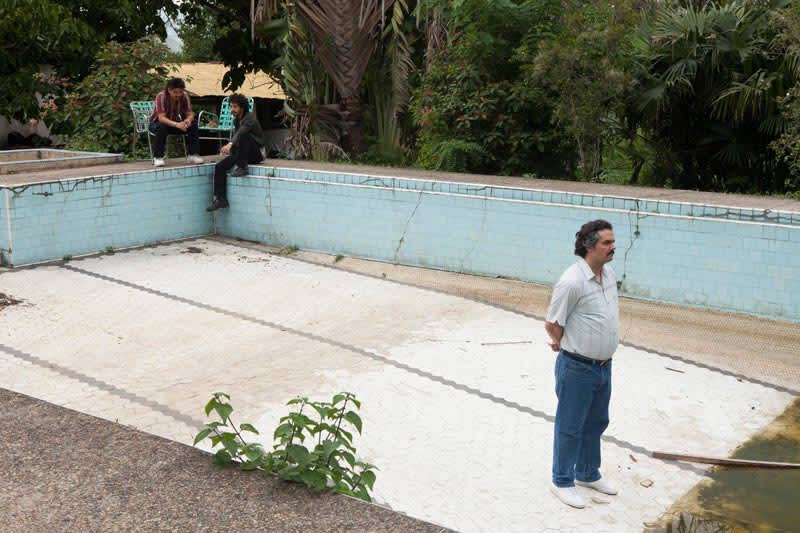 Pablo Escobar is a well-known drug lord who made a fortune through the illegal trade of cocaine. He led a flamboyant life of power, money and fame but was forever running away or dealing with other drug lords, USA's Drug Enforcement Agency (DEA) and many such enemies. Set in Columbia, Narcos portrays the life of Pablo while showing the conflicts that raged on in Columbia and the collective efforts happening around the world to contain the distribution of one of the world's most valuable commodities. While hardly ever would you have moments you'd want to identify or sympathise with, the story would still keep you gripped with its fast pace, interesting storyline and amazing acting. Narcos has now become a cult favourite and you REALLY don't want to miss out on this one, peeps!
Watch Online Here | Narcos
7. My Next Guest... With David Letterman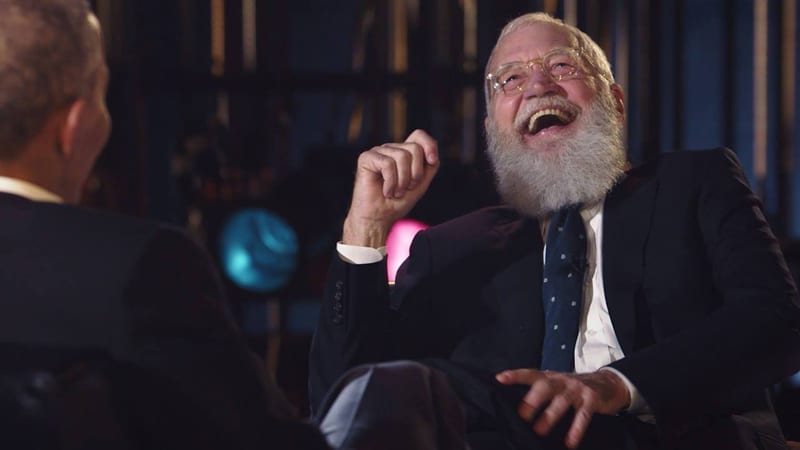 What do George Clooney, Barack Obama, Lewis Hamilton, Kanye West and Jay Z have in common? Well for one, they all were guests on 'My Next Guest Needs No Introduction with David Letterman'. The show is simple yet impactful. With a no-frills approach, Dave sits down for a simple face to face conversation with his guests and simply talks. All his guests are at the top of their fields and the conversations range from their childhoods, professional struggles, life habits, families and more. 
Some of these guests have equally powerful partners such as Amal Clooney, Michelle Obama, Kim Kardashian and Beyonce. They also feature in the show in small roles to add new angles to the stories. The guests are portrayed with humility and integrity. Watch the series to hear some nice stories put forward in a funny banter that also end up inspiring you towards hard work and facing adversity with a brave face! 
Watch Online Here | My Next Guest... With David Letterman
Which one will you watch first? Tell us in the comments below!