Delhi
7 Dishes You Can Hog On Under Rs 250 At The Grub Campus @ Nescafé Presents Horn OK Please!
Hello lovely readers, Delhi's Happiest Food Festival - Nescafé presents Horn OK Please co-powered by VI-JOHN and Mahou, is back with its 5th Edition and boy, it's going to be one CRAZY event. All us foodies are well aware that H.O.P. is the happiest food festival but this time it's bigger and better! A little birdie told us that there will be an area called the Grub Campus which will feature everything under Rs 250 (say whaa)! So here is the list of some kickass dishes that you should look forward to at this epic carnival!  
1. Cheese Manchurian Roll, Chilli Paneer Rolls & More @ Rolls Mania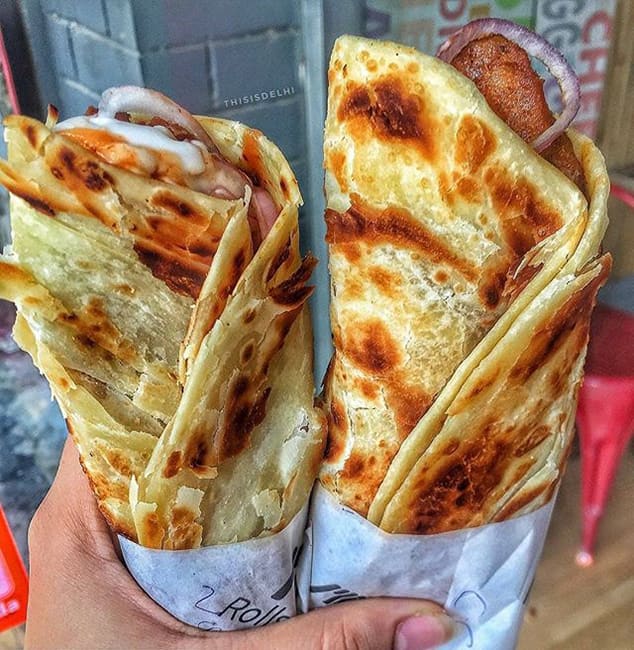 Picture Credits: thisisdelhi
Everyone is aware of Rolls Mania and their 35+ crazy varieties of delicious rolls! For all you foodies out there, y'all know that rolls are not just a dish but an experience to savour. And these peeps know this, hence they're bringing over rolls like Bhuna Cheese Manchurian Roll and more to this EPIC fiesta. But adding to this, they're super pocket-friendly (sighs in delight)!
Check Out Their FB Page | https://www.facebook.com/rollsmania/
2. Gusatabha @ Dastar E Khan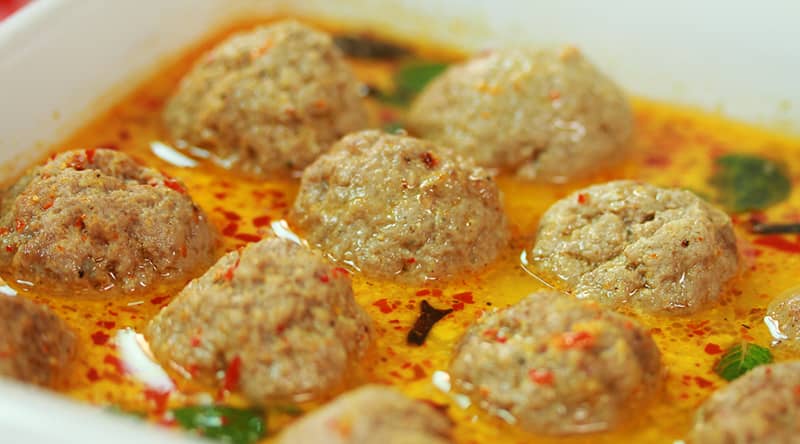 Picture Credits: sooperchef
This Is A Representative Image
How many of you have tried Kashmiri cuisine? Not many, right? But H.O.P. is all set to change this for y'all. Dastar E Khan, an eatery well known for its Kashmiri cuisine, will be stationed here. With dishes like Gustabha, which is basically pound meat cooked in a broth of Kashmiri spices and many more such offerings, they'll delight you to no end. This place will make sure that we get a glimpse into the divine Kashmiri cuisine at affordable prices!  
Check Out Their FB Page | https://www.facebook.com/DastarE-Khan-594857717639958/?epa=SEARCH_BOX
3. Potter's Butterbeer @ TONIQ Dry Bar & Kitchen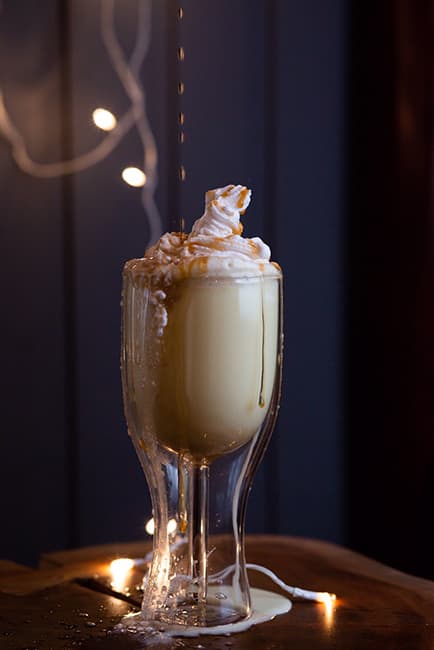 We love some chilled beer to sip on, right? What if we tell you that another joint that's making its way over to Horn OK Please is serving you Butterbeer - straight from the wizarding world of Harry Potter? Well, that's actually going to happen as TONIQ is coming with their Potter's Butterbeer and more. Doesn't it look absolutely mouth-watering?
Check Out Their FB Page | https://www.facebook.com/toniqdrybar/?ref=br_rs
4. Masala Cheese Pav @ ChaatHub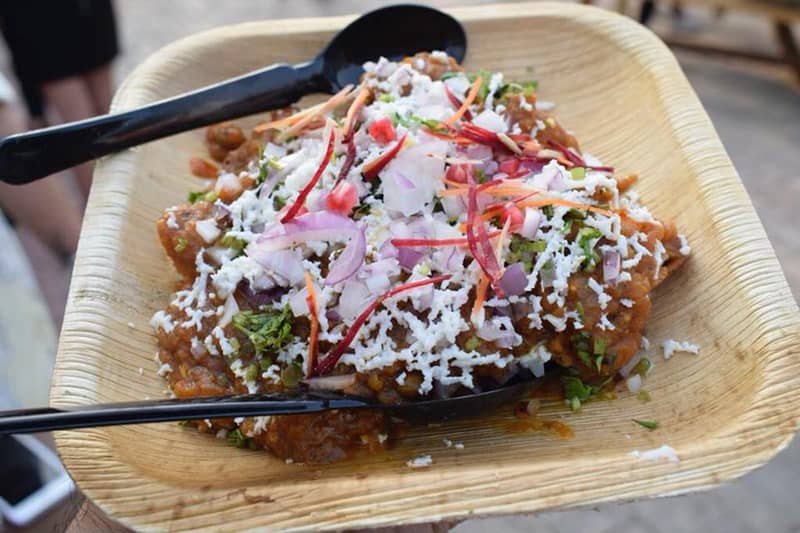 ChaatHub is one place that's known for its variety of chaat dishes and boy, they're super quirky! For instance, this Masala Cheese Pav has three layers of pav slathered with garlic sauce, bhaji and topped over with diced onions, beetroot shavings and cheese. And the best part yet? This hearty chaat is pocket-friendly AF!
Check Out Their FB Page | https://www.facebook.com/chaathub/?ref=br_rs
5. Cheesy Tornado Fries @ Twisters India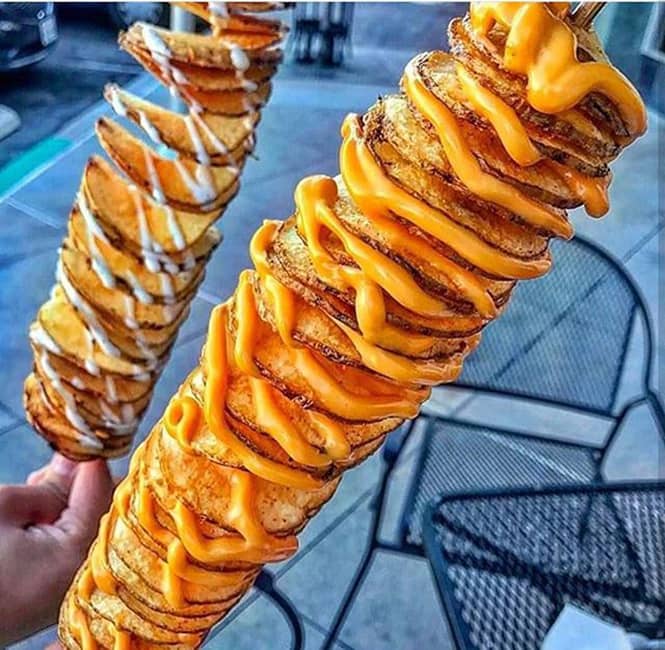 We all love some tornado fries, right? But mostly they're available in the masala or plain version. Well, Twisters India, which has its tornado fries game on point, is marching over to this CRAZY food fest with cheesy varieties of the same! If that isn't enough to make you jump in joy then what is?
Skim Through Their Insta Feed | https://www.instagram.com/twistersindia/
6. Chicken Shawarma @ Lebanese Point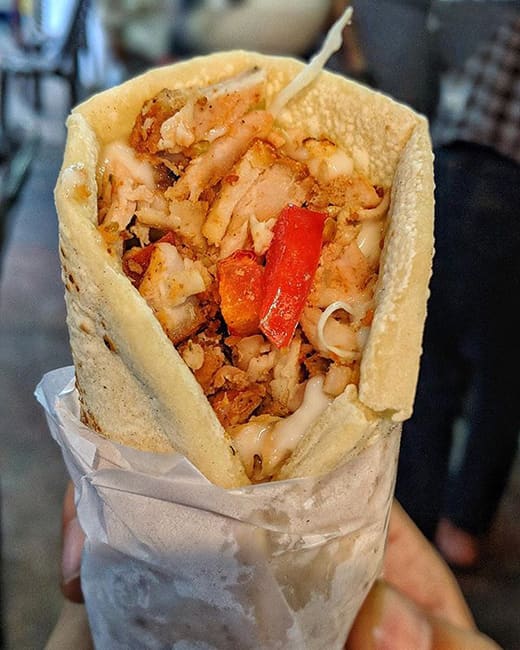 Picture Credits: spiceitupwithsam
Lebanese food has defo taken Delhi by a storm! So how could these peeps be left behind, right? Lebanese Point is coming over to this incredible food festival with their absolutely delicious Lebanese grub! With dishes like yummy Chicken Shawarma on the menu, this place knows how to make a foodie happy fosho!
Check Out Their FB Page | https://www.facebook.com/LEBANESEPOINT/
7. Pao Bhaji Fondue @ Housefull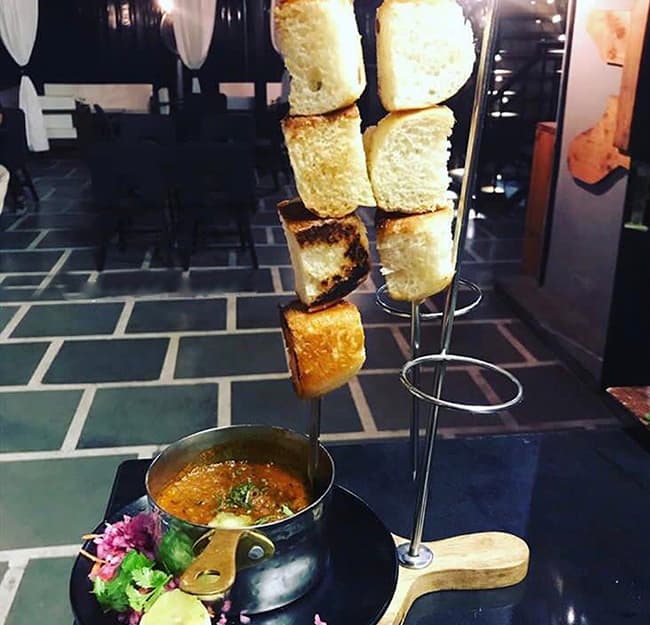 If you're a pao bhaji lover, you'll be intrigued by this one fosho. Housefull will be coming to H.O.P. with their super delicious and oh-so-quirky Pao Bhaji Fondue (OMG)! They're also bringing along pizzas, Nitrogen Popcorn and Golgappa Caviar (wait, what?). We can't wait to gobble down these beauties, can you?
Check Out Their FB Page | https://www.facebook.com/housefulldelhi/
Apart from this, there will also be a stunning Walking Street that'll be lined with pop-up eateries with cosy al fresco seating areas, a Food Truck Park which shall be home to the most popular food trucks in all of Delhi NCR, a Beer Garden and Cocktail Bar serving beer for Rs 250, a Dessert Lane for all those who have a sweet tooth and more. Y'all should also look out for 20+ homegrown artists and bands that'll fill the air with peppy music and make you groove! On top of all this awesomeness, there will also be a fun-filled Kiddie Land with crazy awesome rides, an ATV track and tons more stuff.
Plus, early bird tickets shall be priced at Rs 100 ONLY (stay tuned to this space for more on that) and there's free entry for kids below eight years of age. Keep an eye out for more deets on the tickets and BE THERE, people!
Where | Gate No. 14, Jawaharlal Nehru Stadium
When | Friday - Sunday, 1st - 3rd March
Timings | 12 Noon - 10 PM
RSVP On FB Here | https://www.facebook.com/events/557065438127159/