Delhi
7 Relatable Thoughts Every Person Visiting Horn OK Please Has Had During The Festival
Wassup, Delhi peeps? If you're not living under a rock then you must have heard that Horn OK Please, Delhi's Happiest Food Festival is back this November and we literally can't keep calm! Since we want you guys to have the best time here, we thought we'd share a list of things that go through people's minds when they visit the festival, so you guys can get a fair idea of what to expect if your land up here for the first time this time and also relate to these thoughts. Let's take a look, shall we?
1. Ab Toh Achche Kapde Pehene Padenge, Photos Click Hongi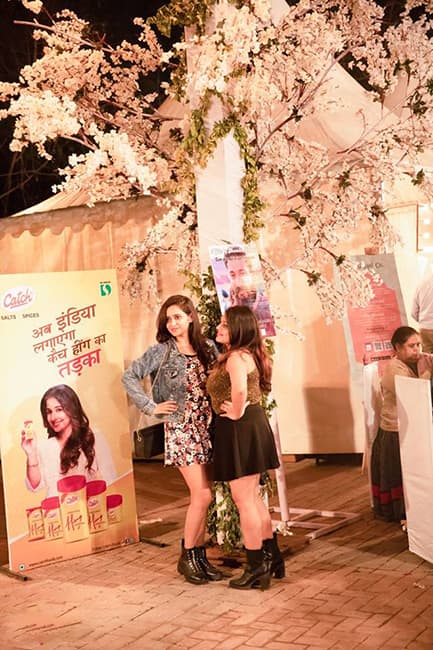 People have been waiting for Horn OK Please for months and ever since its announcement, we positive that they've been planning their outfits for that perf photo op. Since the first thought that comes to anyone's mind when heading out is what to wear, it naturally had to be a part of our list. Also, Delhi's Happiest Food Festival is the most sought-after place to get clicked with numerous brilliantly decorated spots that'll make for ideal backdrops for your selfies. And if you have a fabulous outfit on, might as well make the most of this opportunity and immortalise yourself on film!
2. Food Festival Mein Aaya Hun, Sab Kuch Khaana Hai Agar Paise Bache Toh!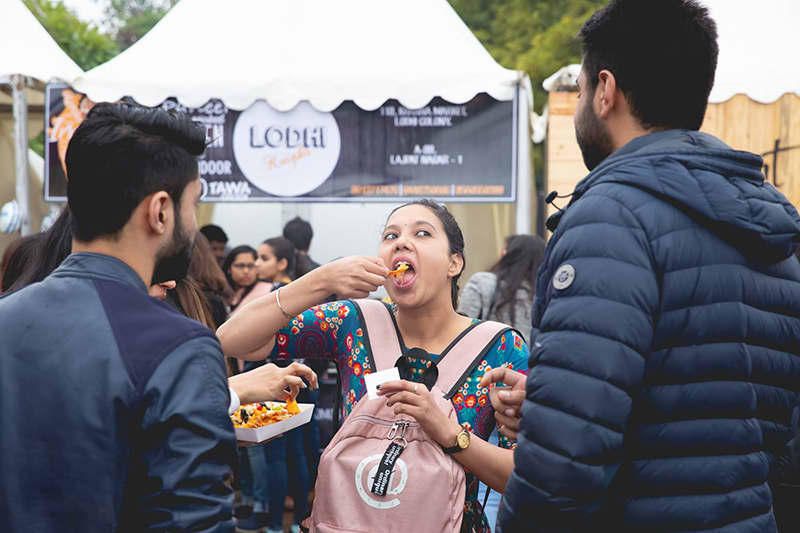 As soon as you get your passes, the first thought that strikes EVERY person is the food at Horn OK Please. From over 1,000+ dishes, there are tons of new and totally mouth-watering as well as overloaded treats up for grabs. If you're ambitious enough, you might be able to try 'em all or at least attempt to do so. Wish you all the best and may you succeed in this culinary exploration of yours!
3. FB Pe Status Daalna Hai Lekin Photo Kahan Click Karvaun?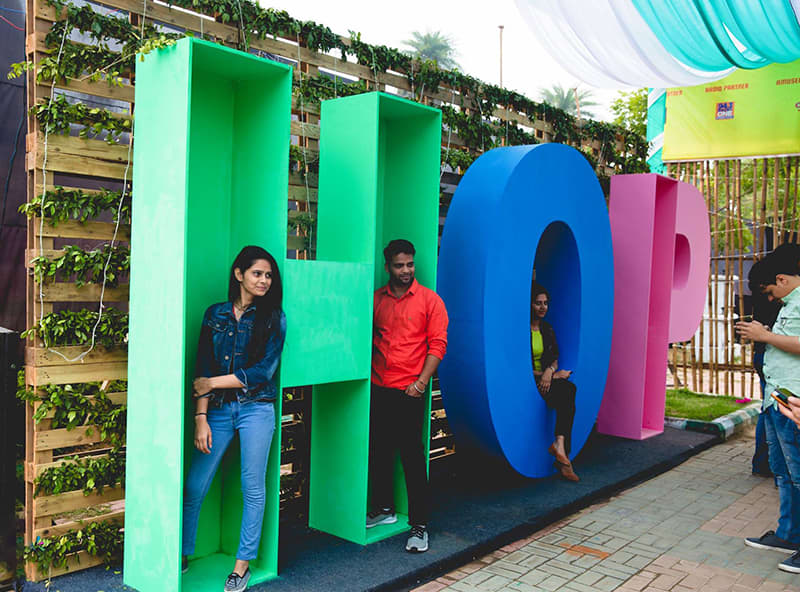 When visiting Delhi's Happiest Food Festival, you need to show some social media presence, right?! 'Cause if there are no pictures then were you even there, bro? So, this thought of where to get clicked might come up in your brains but fret not, as we've got you covered. The whole area is filled with super cool and fun photo op points and all you gotta do is pose and hit 'Post'. Oh, and don't forget to tag us in your pictures as well!
4. Kitni Bheed Hai Yaar But Mahaul Hi Kuch Alag Hai!
Another thought that every festival-goer DEFINITELY has is the fact that the place is jam-packed with people. "Kitni Bheed Hai Yaaaar" is what every one of you will be saying, but this crowd has a whole next level vibe of happiness, trust us. From people stuffing their face with delish grub to chaps swaying to head-bopping music, the place sees a lot of Delhiites flocking over to enjoy the incredibly fun carnival. You're in for an unforgettable experience and we guarantee that!
5. Agar Main Stage Pe Chala Jaun, Toh Singer Ke Saath Selfie Mil Jayegi?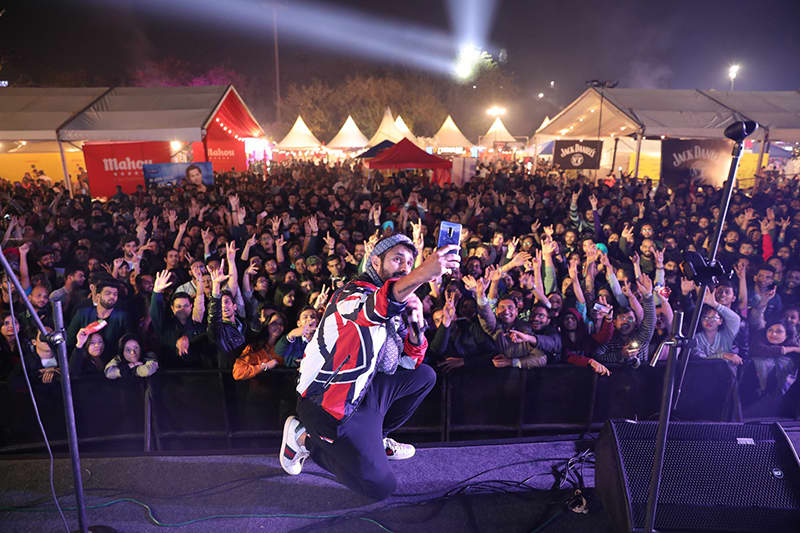 Have you ever thought of somehow magically bagging a chance to click a picture with your fave artist or singer? If yes, then you might have also thought of ways you can do so here. This one idea can strike you when you're there in the stands and watching incredible home-grown artists belt out LIT tunes, basically owning the stage and if you got the chance to get up on the stage, that would be just perfect, wouldn't it?
6. Football Bohot Khel Liya, Iss Baar Bubble Football Khelenge!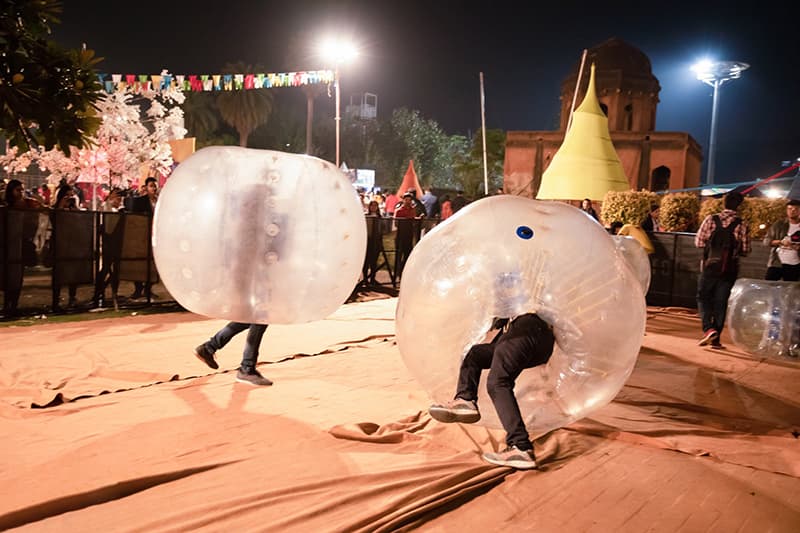 Forget regular football and make way for bubble football. As soon as you come across the arena, you'll find yourselves wanting to try your hand at this cray sport and it will make you wanna chuck away the traditional sport. Make sure you bring along your BFFs with whom you wanna try this and many other thrilling activities like Bungee Jumping, Laser Tag, ATV rides and so much more here!
7. Weekend Pe Ab Same Restaurant Nahi Jana Padega!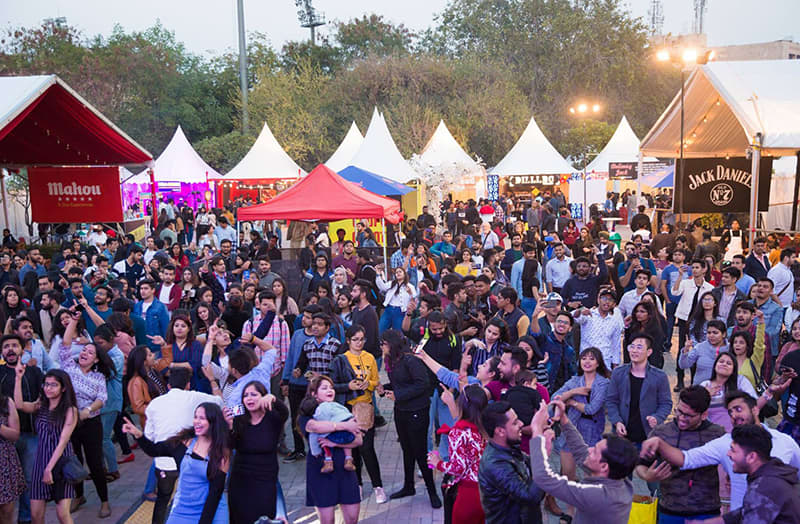 This one's for all the couples who're tired of visiting the same ol' restaurants for a date night. 3-days of Horn OK Please make for the perf opportunity to try something new and the best part is that you don't even have to worry about cherrypicking a place (at least for that weekend) as you get a mindboggling assortment of practically everything, ALL AT ONE PLACE here. Delhi's Happiest Food Festival is gonna be one exciting affair which y'all should defo look forward to!
What else goes through your minds? Let us know in the comments section below and don't forget to keep an eye on this space for more deets about Horn OK Please.
When | Friday - Sunday, 15th - 17th November
Timings | 12 Noon - 10 PM
Where | Gate No. 2, Jawaharlal Nehru Stadium
Entry | TBD
RSVP On FB Here |  https://www.facebook.com/events/386295138933587/