Delhi
Reasons Why Delhi Metro Is A Saviour In Every Sense For Us Delhiites
It's the gospel truth that Delhi Metro is the LIFELINE of every Delhiite! Be it for an impromptu meeting or to avoid heavy traffic during rush hours, there's nothing more efficient than zip-zapping on the metro through the city! So, as a homage to our saviour, we've compiled a list of reasons why Delhi just can't seem to function without this god-sent means of transportation. Read on!
1. At Arm's Length With Delhi Traffic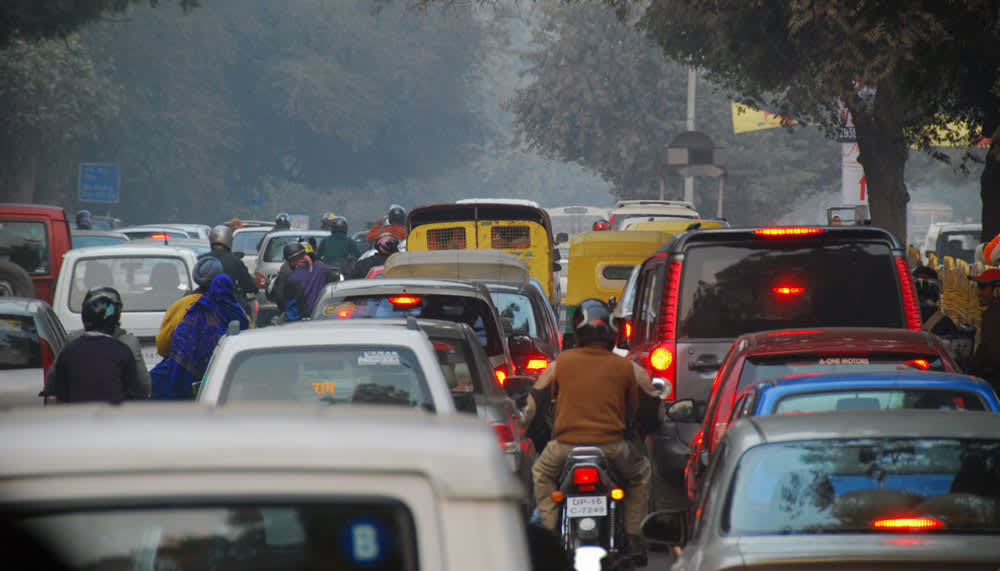 If you're a true blue Delhiite, then you know driving in Delhi traffic can really take a toll on you! The frustration, anger and irritation are just part and parcel of travelling in the city. Well, not anymore! Amongst its innumerable advantages, our metro is best at keeping the horrendous city traffic at bay. Truth be told, do any of us even remember how we managed before its arrival on the scene? Right, we didn't think so! 
2. Respite From The Harsh Weather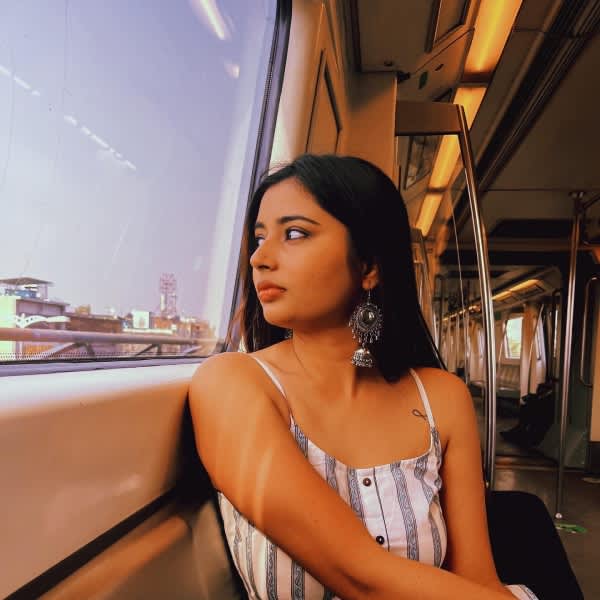 Picture Credits: ekbihari_ladki
The phrase 'Indian Summer' came about to be for a reason, peeps. The entire world is pretty well acquainted with our blistering summer. But Delhi-wallahs know it's not only the hot months that worry us. The bone-shattering cold that engulfs the city in the months of December and January is no joke, people! But here too our dearest metro comes to the rescue. Be it sweltering heat, chilly winters or if it's raining cats and dogs out there, once you're aboard the train, it doesn't matter what the weather's like outside. Hop on for the cosiest ride of your life!
3. Less Travel Time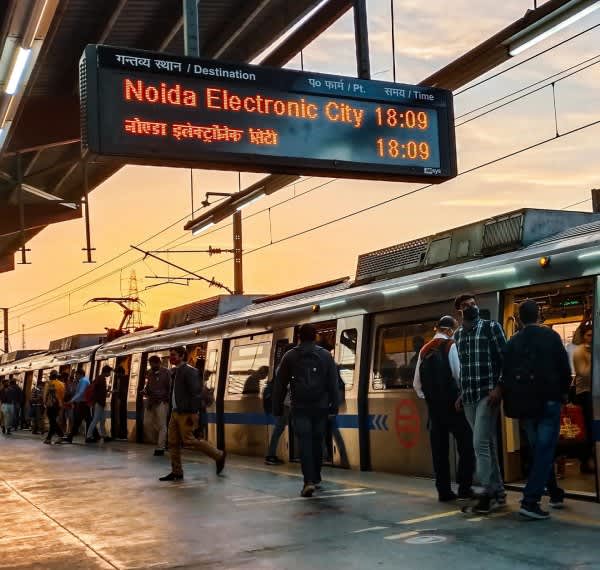 Picture Credits: karuna_arora__
What's worse than not being able to reach class? Arriving late! Travelling across the city on the metro usually takes about half the actual time as compared to roads. With the start of Magenta Line, travel time between Noida and GGN has been brought down from 90 to 50 mins ONLY! Can't thank the metro enough for this! 
4. Works On Public Holidays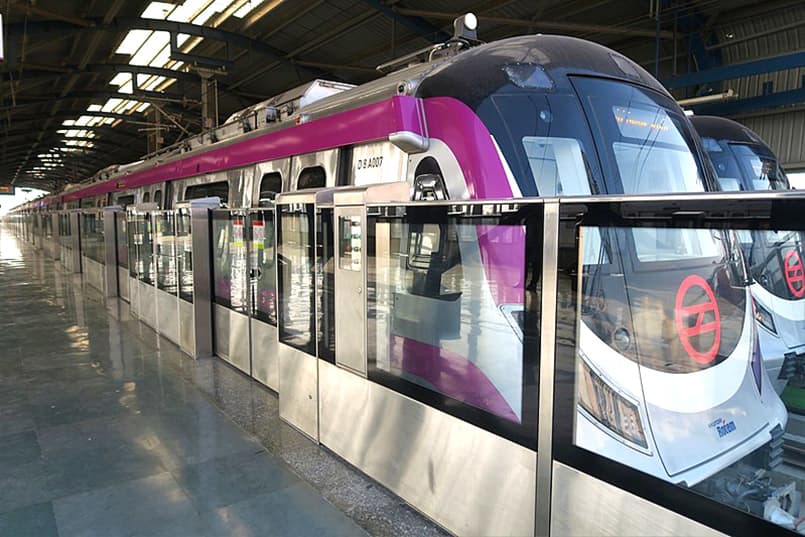 Aren't we all familiar with the struggle of getting decent transportation on public holidays? Well not anymore. Whether you wanna go out and about the city with friends or go see your distant relative who lives miles away, Delhi Metro's got you covered.
5. Pocket-Friendly AF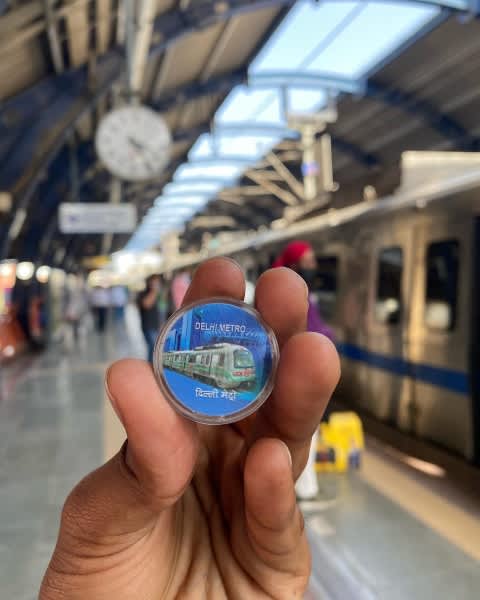 Picture Credits: wanderexplorer3
Doesn't it pain you all to throw your hard-earned money at petrol and diesel, the prices for which are always super high? Like c'mon! The Delhi Metro, apart from being fast AF, is also an exceedingly budget-friendly option for travelling the city, and we can never be thankful enough for that!
6. Buh-Bye Pollution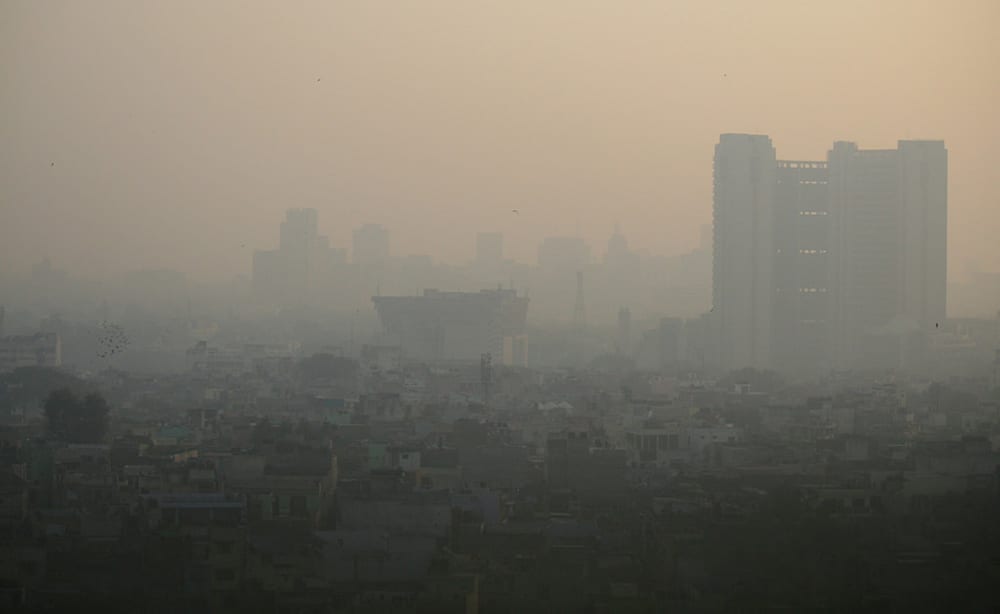 It's no secret that Delhi's air has become stiflingly unbearable with the city's government issuing public health advisories every other day. While the citizenry suffocates, Delhi Metro swoops in like a knight in shining armour, quite literally! The electricity run coaches are, surprise surprise, absolutely pollution free. So instead of coughing in your cars, board a metro and save your travel time, money AND the environment.
7. Relatively Safer For Women Travelling At Night Or Early Morning
We all know how unsafe Delhi can be while travelling alone at odd hours, especially for the ladies. We definitely don't wanna worry our parents every time we end up working late or travelling early in the morning. So, grab a seat in the female-only compartment and travel stress-free!
8. From Kiddos To Their Grandparents, Every Dilliwala Holds The Metro Super Close To Their Heart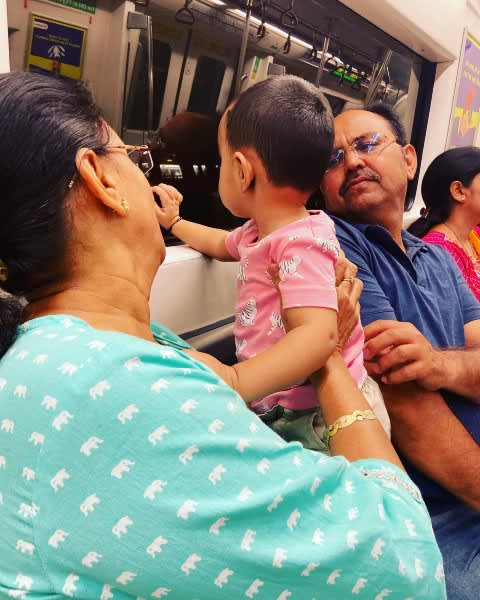 Picture Credits: hazel.mrigwani
Many cities have metro, but we're pretty sure none loves theirs as we do. We don't know what it is about the Delhi metro, but each time we look at it or travel in it, our heart swells up with love & pride. If anything, the pandemic lockdown years where the metro wasn't running only made our love for it stronger! Do you relate?
Cheers to the pride and lifeline of the city!