Delhi
7 Reasons To Get Yourselves Enrolled At This Awesome Coaching Centre Called Art Of Learning
Art Of Learning is an educational coaching institute connecting young minds with new ideas and creative teaching methods. It's a 19-years-old institute revolutionizing the way students can score marks easily even in theoretical subjects like Social Studies, Business Studies, Humanities and many others as well. So if you're looking to ace your exams, here are a few reasons why you should get yourselves enrolled at Art of Learning!
1. A Multitude Of Subjects Offered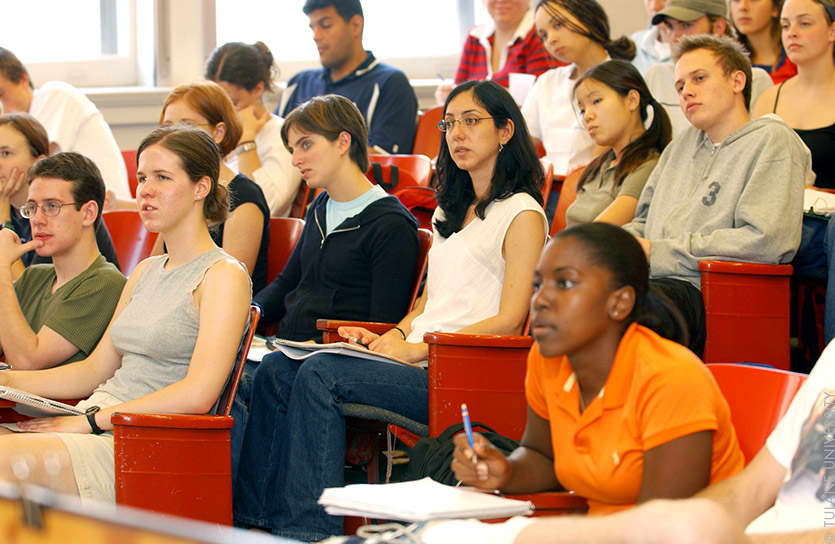 This Is A Representative Image
Art Of Learning offers a wide range of subjects like Business Studies, Economics, Sociology and other subjects as well for school students. Apart from these, they also provide quality preparation for undergraduate entrances like BBA, Law and MBA.
2. Special Mentoring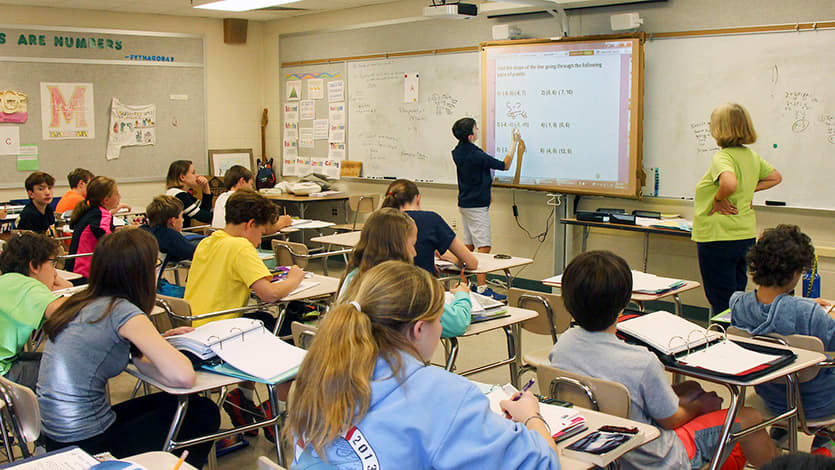 This Is A Representative Image
They have a dedicated staff that has years of experience in their subjects. These experts from specialized fields offer individual attention to each students' understanding and guide them towards achieving their goals. 
3. Exclusive Test Series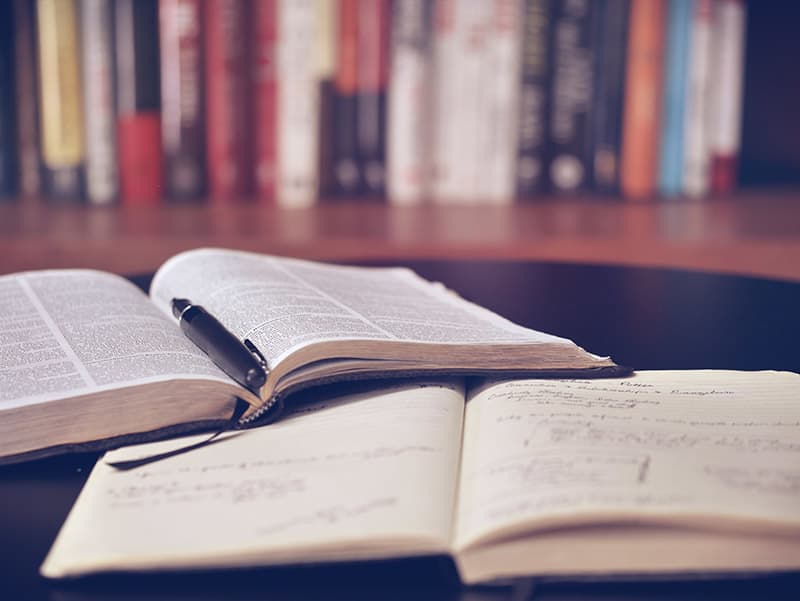 This Is A Representative Image
AOL offers a wide range of test series at regular intervals. These test series are prepared by their staff after much brainstorming in order to test the students regarding numerous topics and various trends of the educational boards.
4. Career Counselling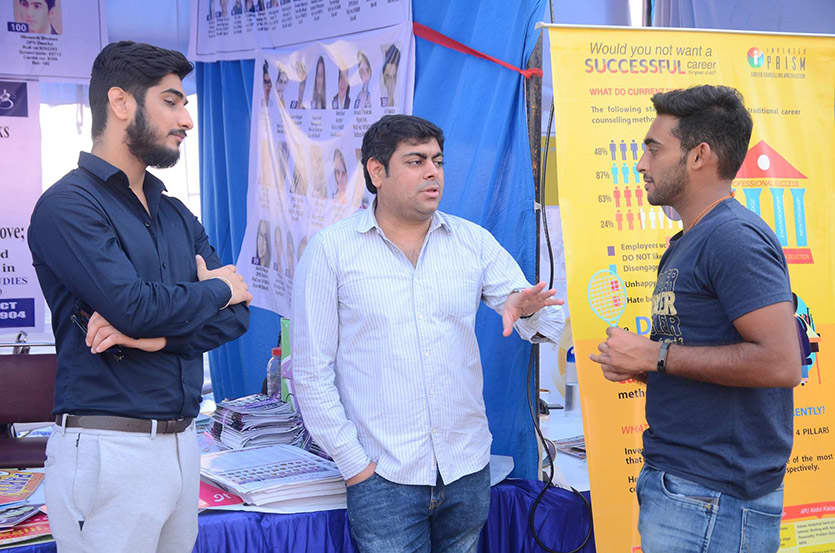 Every student needs guidance in their life to show them the right path. Art Of Learning makes sure that their pupils are well-guided about their career goals and choose the right path in life. Their extensive career counselling sessions and fairs will help you select the career of your dreams and work towards it!
5. Smart Classroom Teaching
This Is A Representative Image
The classes at Art Of Learning are not like your regular classes. They believe in smart work over hard work and their classes are centred around this philosophy. So studying here doesn't feel monotonous or boring for they're super fun!
6. Customised Notes For Each Subject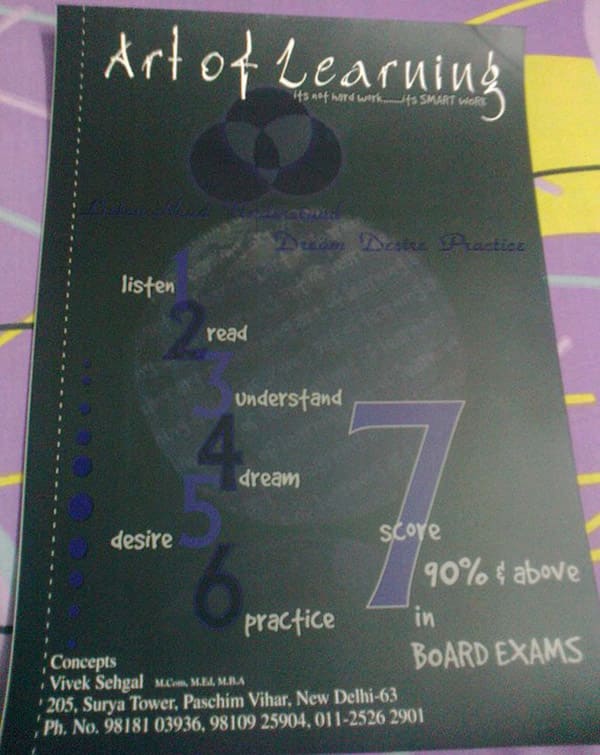 This institute has been running for 19 years and they're highly devoted to their students in a number of ways. They prepare self-made notes for the students that explain each key point exceptionally well. These customised notes help the students in acing their exams and getting perfect scores.
7. Unique Rewards For Perfect Scorers 
Art Of Learning has a very unique way of rewarding their students who get a perfect score. They take their star performers on a private jet ride or a limo ride across Delhi and have amazing parties for all their students. Now, that's an awesomesauce way to celebrate acing your exams, right, guys?
So, check out this coaching institute for all your exam needs and get yourself enrolled right away!
Where | Art Of Learning - 205, Surya Towers, Paschim Vihar
Call Them | +91 9818 103 936
Here's Their Website | http://www.artoflearnings.co.in/ 
Check Out Their FB Page | https://www.facebook.com/artoflearning205