Delhi
7 RAD Places That'll Amp Up Your WFH Outfits For Those Virtual Meetings
Earlier we loved to shop transitional clothes, ie, clothes that worked easily for 'work time' as well as 'evening fun' time. Well, in theory, we're still looking to shop for transitional clothes, ie, clothes that work easily for 'virtual zoom meeting' time as well as 'lounging on my sofa taking a power nap' time. This shift in our lifestyle is begging us for a shift in our wardrobe style as our regular trousers are too stuffy but our sweatpants are just too lazy. So grab some favourites from these handpicked options to make your WFH days more pleasurable. 
1. Kessa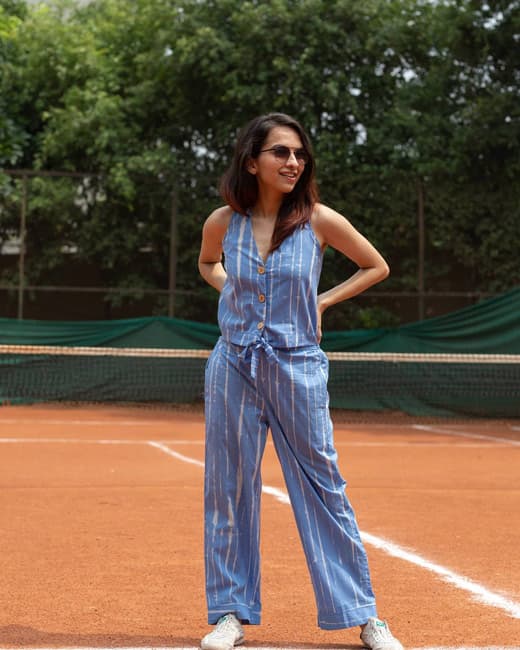 If you are someone who likes Indian motifs, patterns and colours on western silhouettes, Kessa is ideal for you. We all love a perfectly fitting pair of trousers and shirt but their colours are so dull and boring and the fabrics so difficult to wear casually at home. Kessa poses the perfect solution with breezy fabrics that fit like a dream and give you the perfect Indo-western formal outfit. And the best part? The cotton won't give away your afternoon nap as it shows no crease in the evening zoom meeting. 
Price Starting From | Rs 750
Shop Online Here | https://www.kessawear.com
Check Out Their FB Page | https://www.facebook.com/KessaGurugram2/
2. Tjori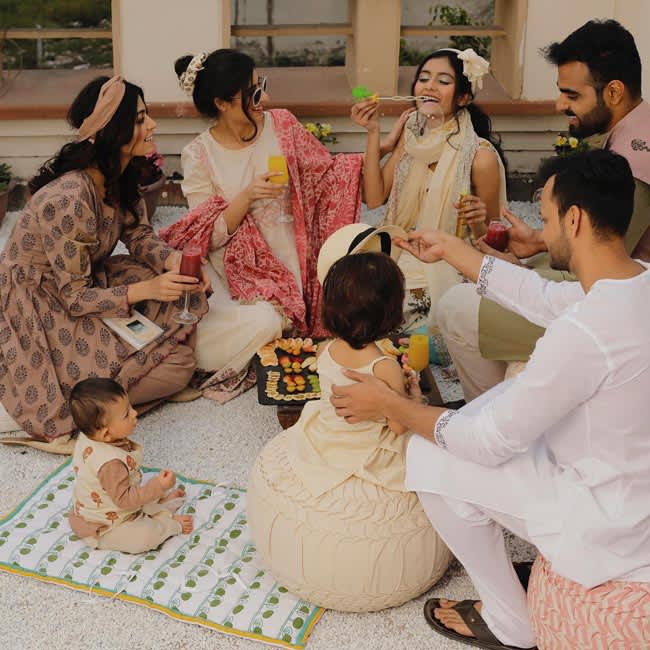 When you see any brand, you can almost be sure that a girl can find something there for herself, even if it is just a scarf. But comparatively, guys have very few brands that they can shop at usually. Most guys are always complaining of how limited their formal wear choices can be. So while Tjori has a collection for both, we want to place our focus on their menswear. With very simple, pastel shades, Tjori's ethnic formal collection has good kurta sets that guys can wear at home for a relaxing work from home day. So channel your inner Saif Ali Khan and enjoy watching the day go by in your favourite pair of kurta pyjamas. For an added bonus, buy a shirt collar kurta and chances are that on your next zoom call people won't be able to tell if you're sporting a linen shirt or a kurta. 
Price Starting From | Rs 1,000
Shop Online Here | https://www.tjori.com
Check Out Their FB Page | https://www.facebook.com/tjori.designs/?ref=page_internal
3. Fablestreet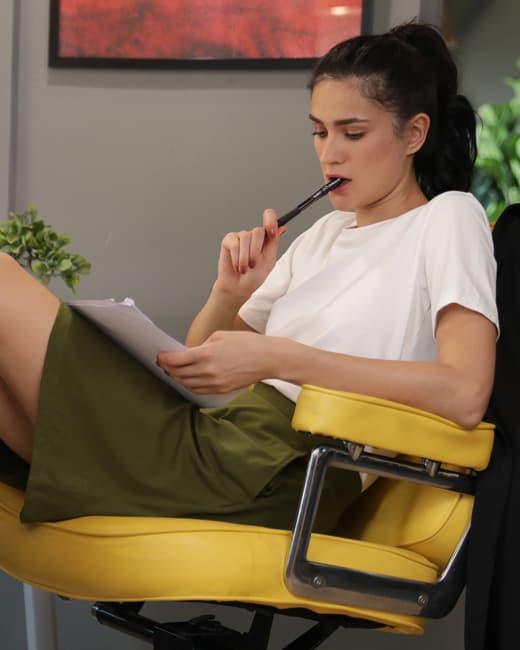 The brand prides itself on premium workwear and transitional clothes. Not surprisingly, they now even have launched a WFH Edit which is basically the only page you really need these days. With 3/4th pants, linen shirts, shirt dresses, short shirts, checkered trousers, Fablestreet does beautiful work clothes that you would even love to wear off-duty. With stretch but fitted fabrics, the clothes are comfortable and in an absence of patterns and boho colours, each piece can be worn comfortably with different pairings. 
Price Starting From | Rs 1,500 
Shop Online Here | https://www.fablestreet.com/work-from-home-styles
Check Out Their FB Page | https://www.facebook.com/fablestreet
4. Femella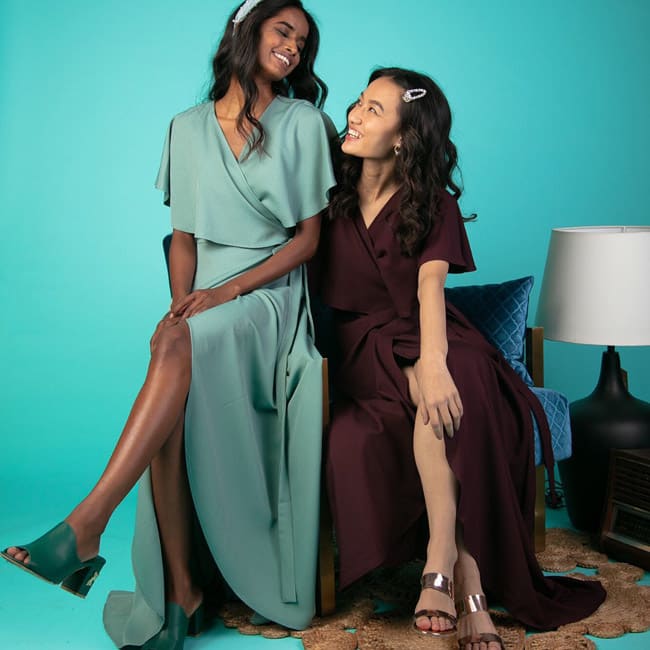 Jumpsuits are our best friends, aren't they? Dress them up for a party, dress them down for a casual day. Wear them when jeans just won't do but a dress would be too much. Wear them when you just don't want those wretched pant marks on your waist. In a block colour, with a shirt or button-down collar, with quarter sleeves, cinched waist and fitted pants, jumpsuits can be played around to be the perfect office attire for a relaxing WFH. Femella has a great collection of jumpsuits and midi dresses that will be perfect for summer at home days that look great on the sofa, and on zoom. 
Shop Online Here | https://www.femella.in
Price | Rs 500
Check Out Their FB Page | https://www.facebook.com/femellapage/
5. Indya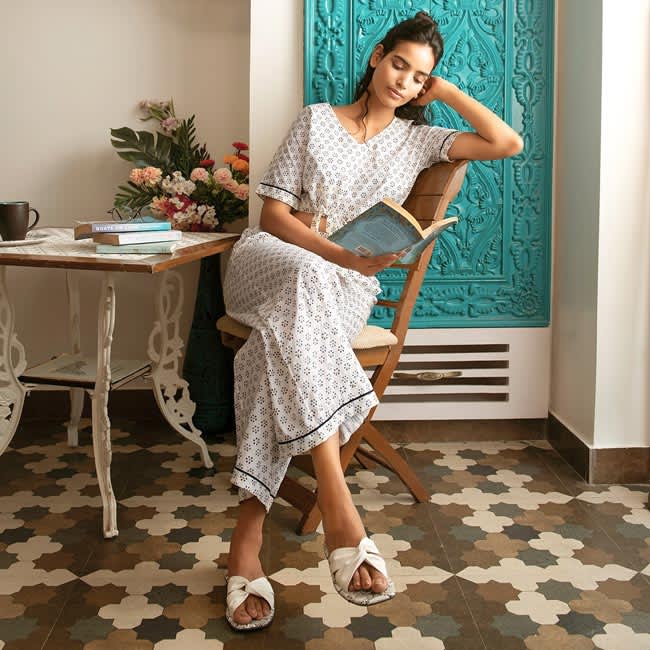 If crisp white shirts with Indian print palazzos are your style, you've come to the right place. Shop their cute pants and palazzos and skirts, pair them with the perfect shirts and you're all set for work. Formal top, informal bottoms, over-all comfort and your hair in a messy bun. Haven't we described the absolute dream work outfit for most of us? Indya is famous for it's less heavy, less embellished ethnic wear but its fusion wear is also quickly capturing our WFH hearts. So log-on and find those cute cigarette pants that work well with both a shirt and a crop top. 
Shop Online Here | https://www.houseofindya.com
Price | Rs 400
Check Out Their FB Page | https://www.facebook.com/houseofindya
6. The Pot Plant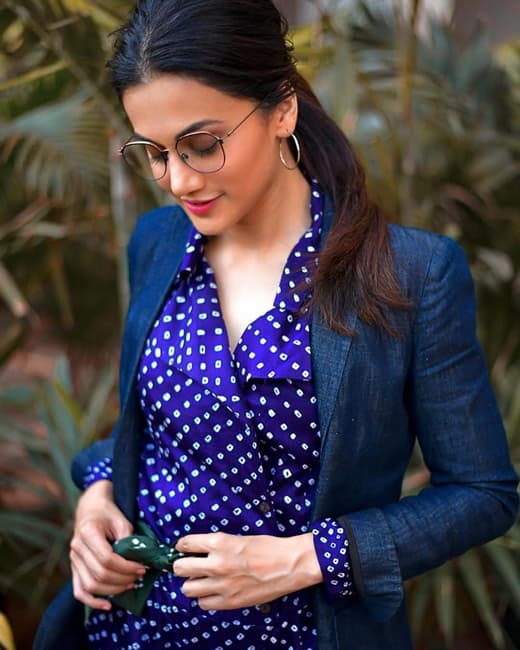 Except for their trustworthy white shirt, not a lot can be recommended for strict formal office wear as there is the use of tie-dye and patterns and colours but the reason The Pot Plant is on the list is very crucial. The world has currently come to a standstill and we are finally re-learning important lessons about sustainability and no-wastage projects and The Pot Plant is just ideal for this. With 100% cotton clothes, the brand believes in upcycling and produces very environment-friendly pieces that last a long time. Due to the quality of their cotton, the clothes are comfortable and great for summers. So enjoy the collection during WFH when you just need something super breezy and low maintenance. 
Shop Online Here | https://thepotplant.in
Price | Rs 1,850
Check Out Their FB Page | https://www.facebook.com/thepotplant
7. Anomaly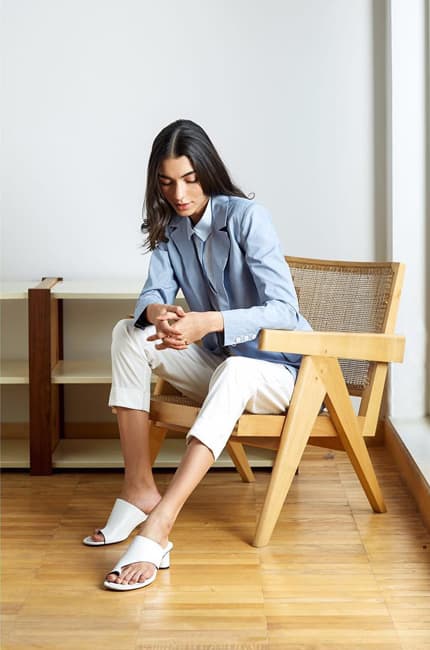 To be honest, this is probably the chic-est option on the list that would be everyone's cup of tea. Combining work and leisure, the clothes are formal but comfortable, simple yet stylish, bold yet unpretentious. This is a good place to buy some work essentials that can be used, reused, styled and fitted with all kinds of combinations. Give your wardrobe a refreshing lift with their lightweight cotton jackets, linen pleated trousers, versatile white blouses and more. 
Shop Online Here | https://www.shopanomaly.com
Price | Rs 2,240
Check Out Their FB Page | https://www.facebook.com/houseofindya
With no places or events to go-to for the past few months, we have all missed obsessing over new additions to our wardrobes so treat yourself with some new pieces from these cute brands and make your WFH days even brighter.