Delhi
7 Quirky Dishes That You Can Make At Home Using Maggi To Unlock Your Inner Chef
Hello, beautiful readers! Most of us remember Maggi as a fave snack from our childhood, where, while some of us liked it extra soupy, others preferred a drier version. But the common factor was that we loved it no matter what shape or size and most of us still do. But what if we tell you that this childhood fave snack can be made in several quirky ways? Well, that's what we're here to tell, so let's dive right into the list. Shall we?
1. Maggi Bhel
Picture Credits: veggrayum
Bhel is something that's absolutely dear to us and the fact that this zesty yummy is available at almost every nukkad wali stall makes it all the more irresistible. But what if we told you that you can even make Maggi Bhel at home by using just some diced veggies? Sounds like the perfect no-cooking midnight snack we need RN, doesn't it?!
Here's The Recipe | https://www.tarladalal.com/Maggi-Bhel-42084r
2. Stir-Fried Maggi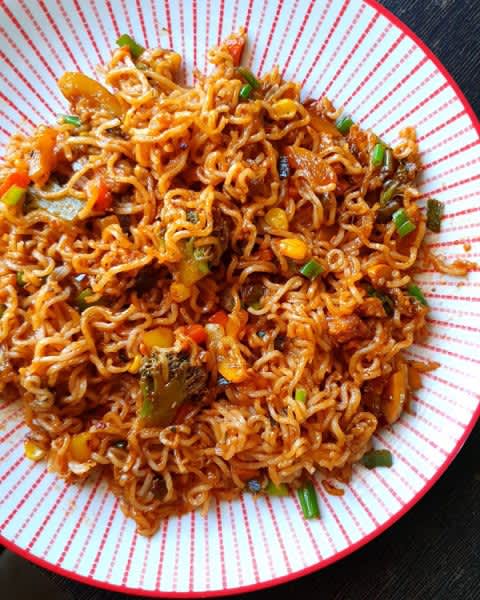 Picture Credits: biutifulmess
Stir-Fried Maggi with TONS of fresh veggies mixed together is another enticing option that you can very easily whip up at home. For this, you will need Hong Kong Spicy Garlic Maggi and voila! Your restaurant style Maggi is ready to be devoured. Ain't it the perfect meal for the hungry soul?
Here's The Recipe | https://www.funfoodfrolic.com/20-minute-chicken-maggi-stir-fry/
3. Maggi Lasagna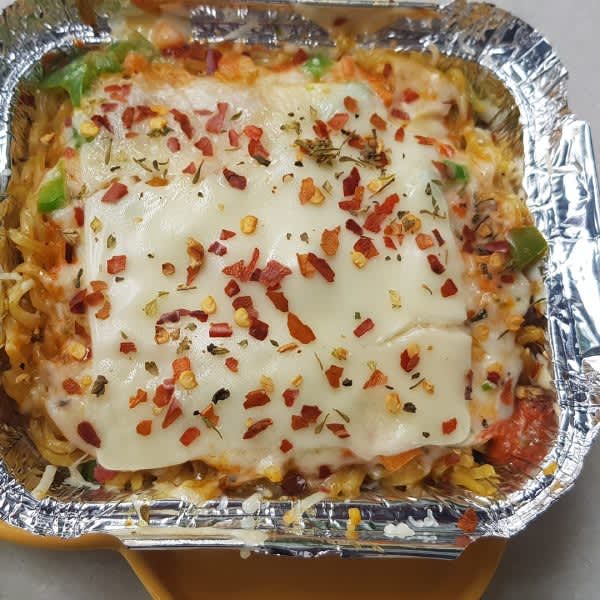 Picture Credits: twistyrusty.connections
Well, we bet you wouldn't have seen this coming. Who said lasagna should only be about veggies or chicken? Adding a little bit of Maggi to this mix makes it homelier and did we mention quirky too? Well, we're definitely going to try our hand on this absolutely cheesy dish.
Here's The Recipe | https://www.kidsstoppress.com/tv-individual/recipe-how-to-make-maggi-lasagna/14998
4. Maggi Bread Roll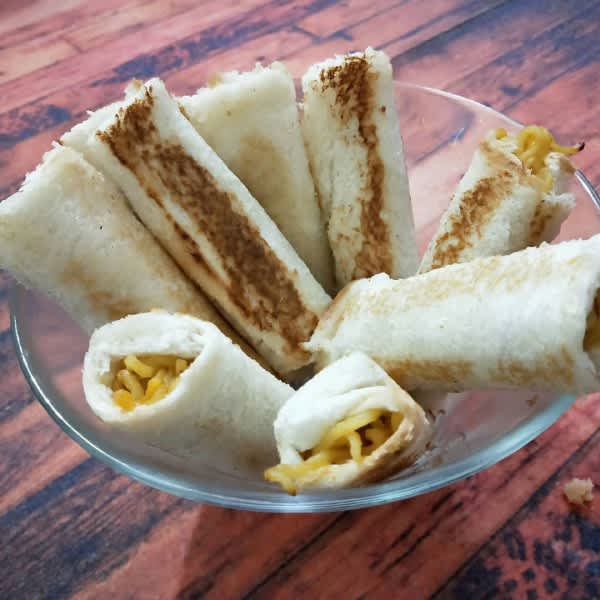 This Is A Representative Image
Picture Credits: supereasydishes
Bread rolls is a common evening snack or brekkie option in a desi household. But you can jazz it up a little with a packet of Maggi. Yes, the crunchy noodles when blanketed onto the bread roll and fried together, makes for one absolutely quirky option to pair up with your chai or 3-ingredient Dalgona Coffee!
Here's The Recipe | https://yourvegrecipe.com/recipe/cheese-maggi-bread-roll-1497613036062x947763833332039700
5. Crack Maggi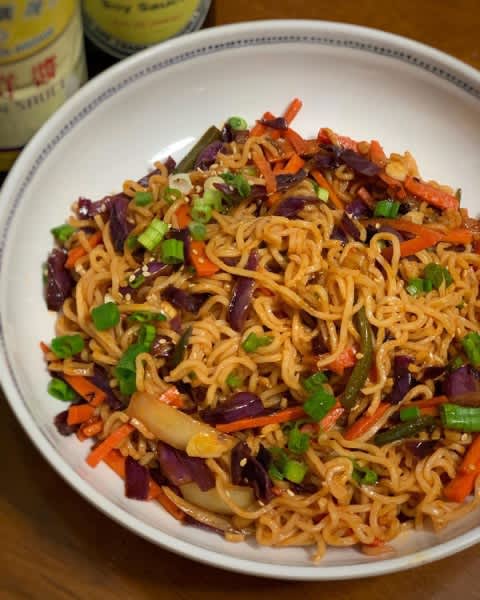 Picture Credits: chopitlikeitsheta
Crack Maggi is what we'd call making the already loved snack a little hatke. Throw in a few veggies and a couple of extra spices to your Maggi and you get this heart-winning noodles. This one is an ideal dish to slurp on while snugly tucked into you comfy comforters and marathon viewing that addictive new series that you've had your eyes on for some time now!
Here's The Recipe | https://www.instagram.com/p/B8eFVVZFDKM/
6. Maggi Vadapav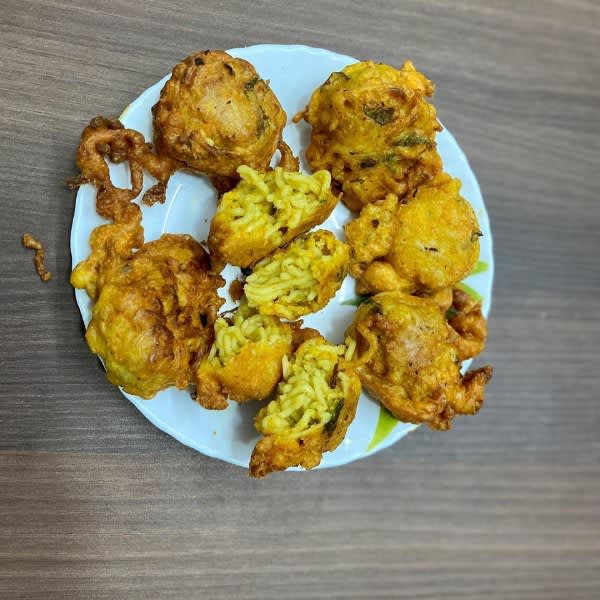 Picture Credits: thebhukkhadsindhi
Vadapav is a famous nibble from Mumbai that we Delhizens also love to devour. What if we tell you that you can make Maggi Vadapav? Yep, with the covering of the old vada pav wrapped around Maggi noodles, you oughtta unleash that eccentric chef in you in these times of social distancing when you want to eat something different at home.
Here's The Recipe | https://www.youtube.com/watch?v=Y3xQRN3qaLg
7. Maggi Omelette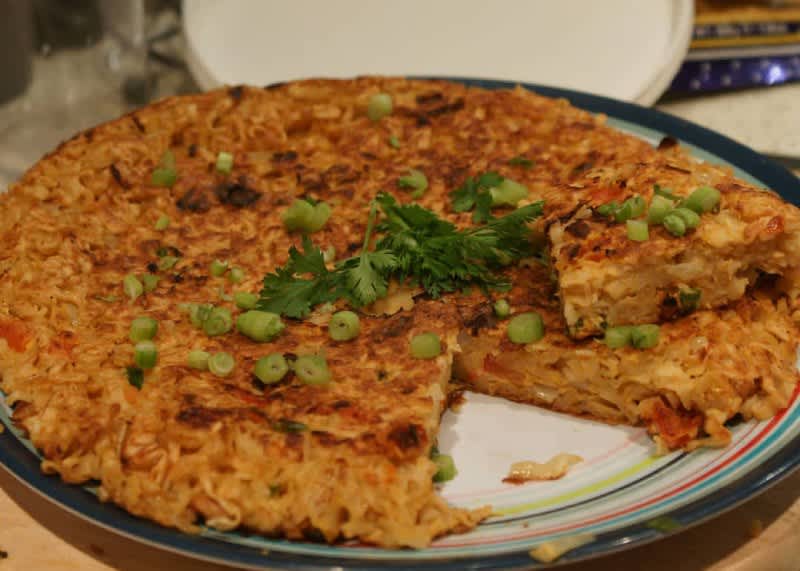 Picture Credits: supreejeetforever
This one is pretty common at a number of restaurants and is pretty easy to make at home. Both Maggi and omelette are common breakfast options. But have you ever tried pairing these two together? Sounds pretty quirky, doesn't it? Well, it's definitely something you can try when you want to kickstart your day on an unconventional note!
Here's The Recipe | https://www.dhabastyle.com/maggi-omelette-dhaba-style/
Here are some quirky dishes that you can try at home using Maggi as a base ingredient, which one are you going to try at home?!