Delhi
7 Precious & Heartwarming Animated Movies To Watch For A Dose Of Comfort
The impact of good cinema in our lives cannot be emphasised enough, however, there's one specific form which has struggled to gain recognition despite brilliant creative outputs time after time - the animated feature film! Often left in the shadows as a work deemed fit only for children, it's high time we give these gems their due credit. So worry not fellow cinephiles, because we have compiled a list of 7 refreshing and beautifully-made animated gems that'll make you weep, laugh and grin until your cheeks hurt - read on and press play!
1. Fantastic Mr. Fox
In a world obsessed with digital animation and green screens, the Fantastic Mr. Fox stands apart as an anomaly which revels in the stop-motion animation format. Coupled with Wes Anderson's technical brilliance and Roald Dahl's wonderful storyline, this feature is as fantastic as it gets, folks! Get ready to dive into the odd world of autumnal hues and convoluted characters, of blurred ethics and enchanting dialogue. In short, get ready for a Wes Anderson flick - in all its animated glory!    
Watch Online Here | Fantastic Mr. Fox
2. Coco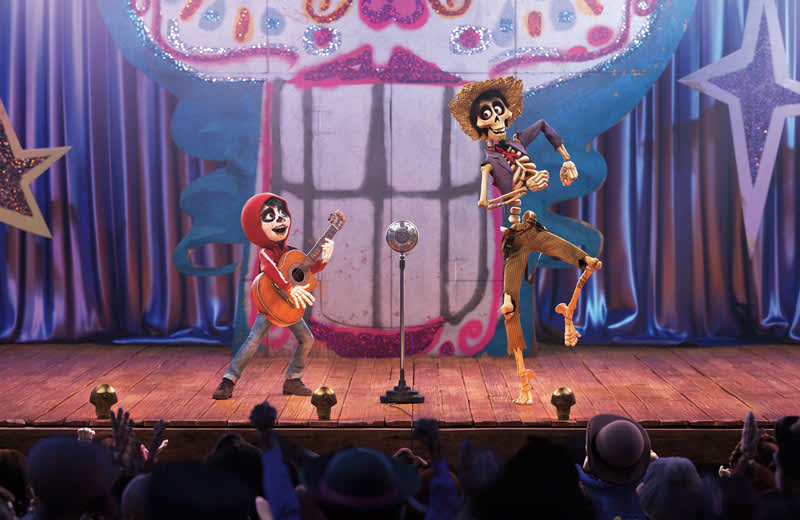 Coco is the story of 12-year-old Miguel's incredible sojourn in the Land of the Dead, and this one is arguably Pixar's best film in recent years (don't @ us). Set in a twentieth-century Mexican town, this animated feature is a beautiful tale which touches upon the most intimate fear of humankind - the fear of being forgotten. As Miguel waltzes through a world of fluorescent marigolds and unusually cheerful skeletons, he encounters death in its most profound form, not as an end to life but as the very force which gives life meaning. Encounter treacherous borders, human deceit, and ultimately reaffirm your belief in love with this fabulous movie. We'd give anything to see it again for the first time!       
Watch Online Here | Coco
3. Klaus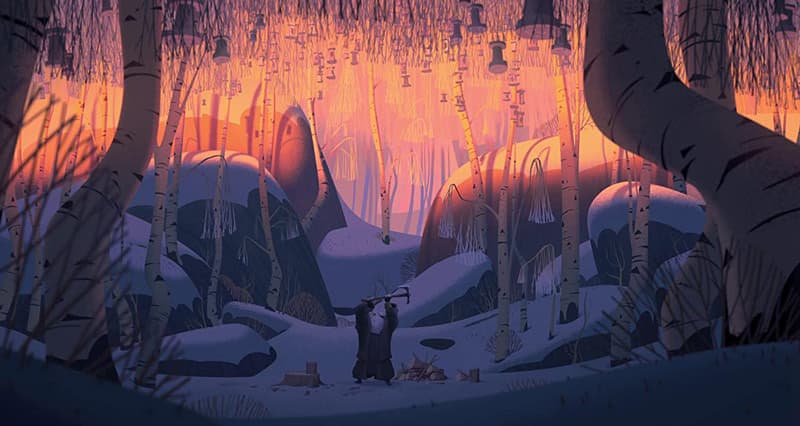 Picture Credits: imdb
Before you claw our eyes out in frustration and scream in unparalleled agony "Oh no, not another Christmas movie, for God's sake!", let us explain why Klaus made it onto this list. Despite an avalanche of Christmas movies, Klaus is undoubtedly the freshest, most creative and a downright enchanting look into the origins of Santa Claus. Where every studio is racing to improve their 3D animation, this film takes a complete U-turn by relying on 2D animation. Klaus will reel you in (pun intended) right from the very first scene and you'll be left with a smile on your face and an ocean of love in your heart, so go ahead and press play on this one fosho!     
Watch Online Here | Klaus
4. Zootopia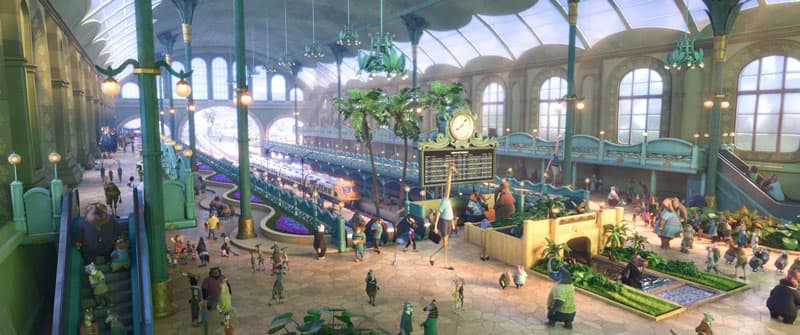 Disney's Zootopia is nothing short of a masterfully woven epic, which questions the very construct of civilisation, one's innate nature and an individual's struggle to resist a conformist society. Strap in for a movie executed on a gigantic scale, which works as a compelling parable of our times. It's a flick which follows clichés but doesn't hesitate to subvert them. Zootopia is bound to leave you with a million questions and will make you re-think some of your own convictions, and that's a sign of a film worth watching! 
Watch Online Here | Zootopia
5. The Good Dinosaur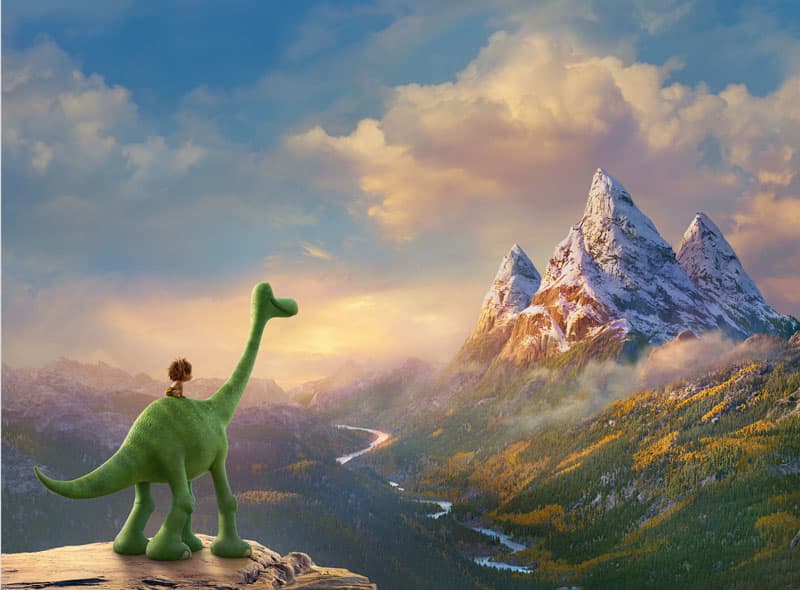 The Good Dinosaur is the perfect film to make you feel all warm and gooey inside. The story of an unlikely friendship between a dinosaur and a human in the face of terrible odds, this one's ideal for when you just wanna curl up on the couch with a big bowl of popcorn and escape the world outside. P.S. - Keep some tissues handy when you're watching this one! 
Watch Online Here | The Good Dinosaur
6. Spirited Away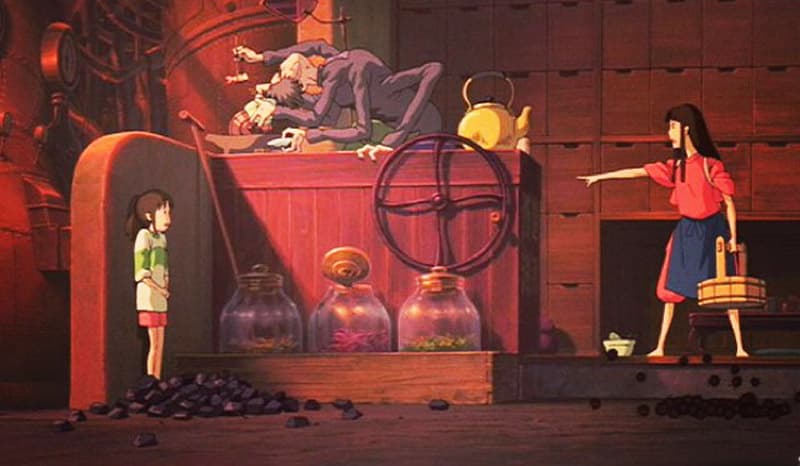 Picture Credits: spiritedaway_fanpage
Most consider it the magnum opus of the reputed Studio Ghibli and some consider it the best animated feature ever created, so it shouldn't be a surprise that Miyazaki's Spirited Away has made it to our list. Enter the beautiful world of supernatural Japan seen through the eyes of an endearing protagonist, Chihiro, as she meets creatures both wonderful and terrifying in her quest. Immerse yourself in the astounding beauty of Miyazaki's sets, the haunting background score and sights unparalleled in cinema with this one!
Watch Online Here | Spirited Away
7. Inside Out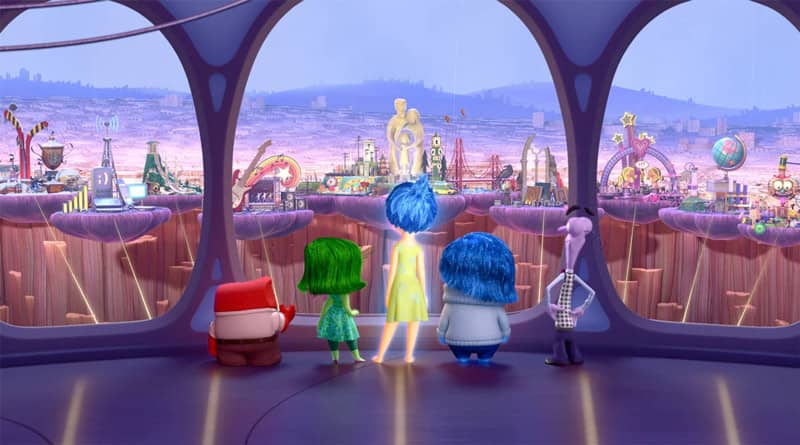 A film which represents the mental health of an 11-year-old girl with nuance and sensitivity and being boldly creative while doing so? Sign us up for this absolutely wonderful and enthralling feature which seeks to answer the most important question we often forget to ask, 'What's going on in someone's head?'. Eccentric psychedelic visuals, a literalisation of emotions and an honest representation of one's feelings. What more can one ask for?!    
Watch Online Here | Inside Out
So grab your bowl of popcorn and enter amazing, unbelievable and outrightly astonishing worlds with these fabulous animated movies!