Delhi
6 Pocket-Friendly Places To Grab Crunchy Spring Rolls For As Low As Rs 40 A Plate
Fried yet totally worth the calories, whether they're stuffed with chicken, paneer or vegetables, spring rolls are always a good idea! And so we've come up with the best places in Delhi that serve crunchy and juicy spring rolls - scroll on and head on over!
1. KC Fast Food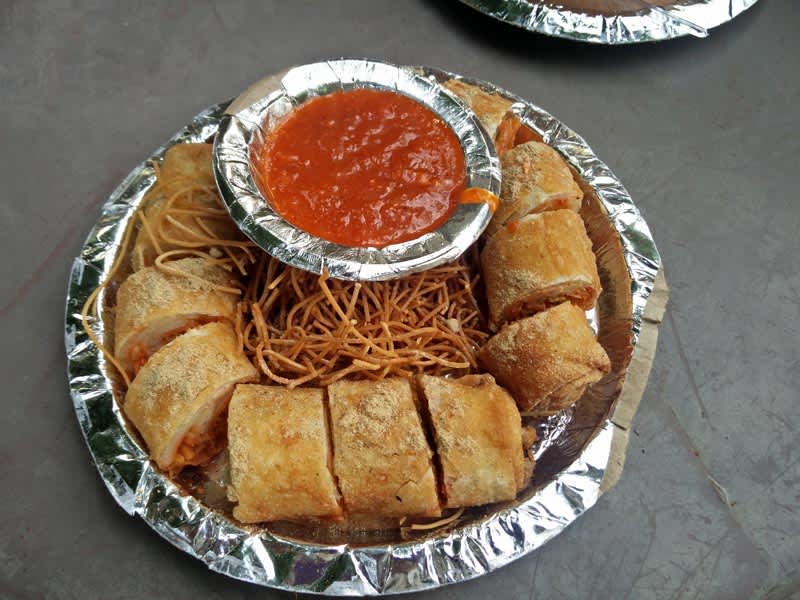 This place offers strictly vegetarian food, so there's no option of chicken or mutton, but their Spring Rolls might just make you forget the taste of meat! With just a glance and a whiff of this dish, you'll know this one is going to be better than your expectations. 
Their rolls are super crunchy and super tasty - thanks to the tangy sauce served alongside. They also serve some masaledar chop suey on the side, which is one of their most famous dishes and rightly so! 
Where | KC Fast Food - Shop Number 19, DDA Market Near Lakshmi Bai College, Ashok Vihar Phase III
Price | Rs 40 (Half Plate) & Rs 80 (Full Plate)
Check Out Their FB Page | https://www.facebook.com/KCFASTFOOD/
2. Dragon Hut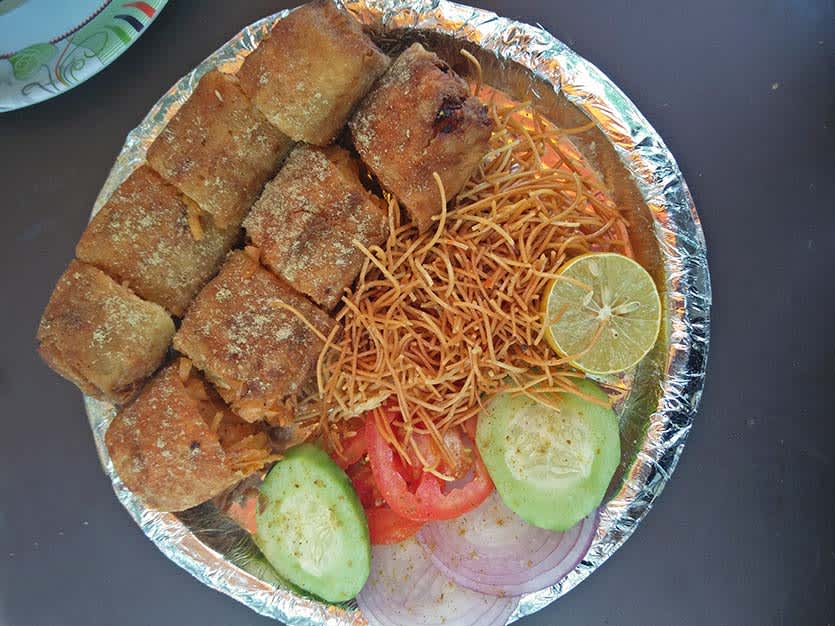 You should definitely try Spring Rolls from Dragon Hut whenever you're around Pitampura! The best thing about these delicious pepper-sprinkled spring rolls is their special tangy chutney. They come stuffed with cauliflower, onions, and carrots; and served with some chop suey and salad on the side. Nom nom!
Where | Dragon Hut - AP Block Market, Pitampura
Price | Rs 130 Onwards
Timings | 2 - 11 PM
Call Them |+91 9899 032 522
3. Little Dragon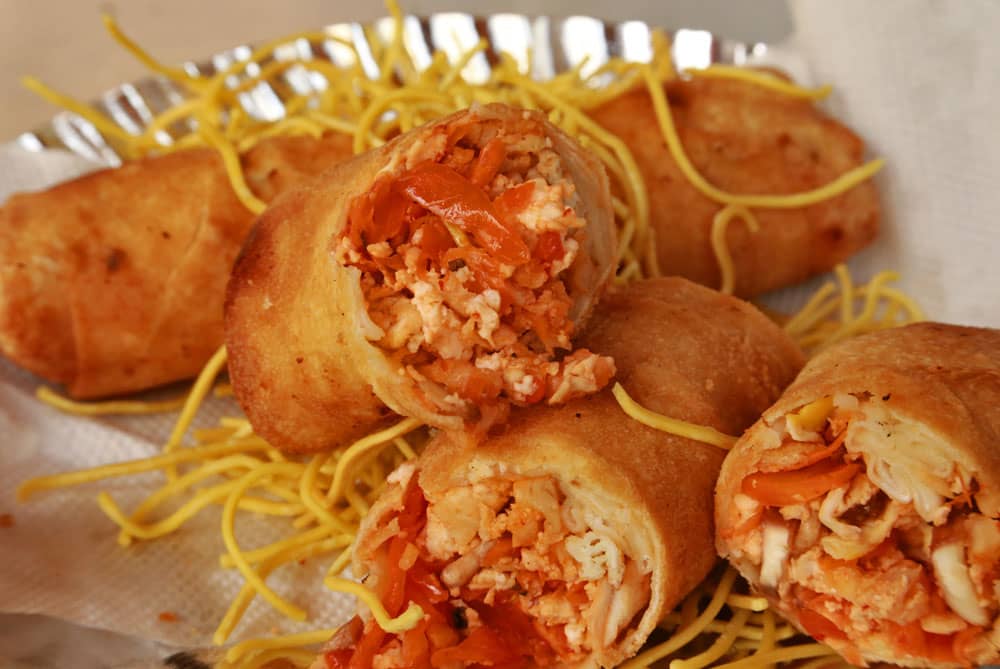 Spring rolls are a personal fave when it comes to Chinjabi food and so here's a lil Chinese food van that we came across that's got the yummiest spring rolls ever! Little Dragon in Defence Colony is definitely a major go-to and a super famous adda for its desi Chinese grub. 
We tried their Special Spring Roll Chicken stuffed with perfectly seasoned chunks of chicken along with shreds of carrot and onions and polished off every last morsel!
Where | Little Dragon - Main Market, Near Mother Dairy, Defence Colony Market, Defence Colony
Price | Rs 80 Onwards
Timings | 9 AM - 11 PM
Call Them | +91 9818 162 700
4. Chanda Foods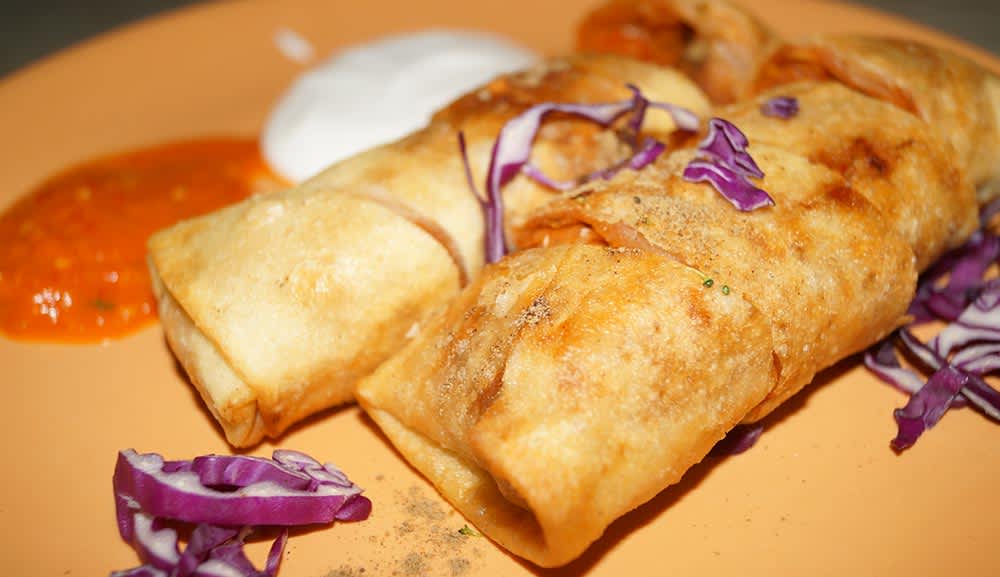 Two decent sized rolls with a filling of pan fried noodles and minced chicken, onions, capsicums and cabbage (yum!), come try Spring Rolls at Chanda Foods! The noodles are cooked in soya sauce, which simply makes everything taste even yummier. 
The chicken is ground in such a manner that you'll be able to taste it carefully but not see it. Served with mayonnaise and chilli dip, this item is worth splurging on!
Where | Chanda Foods - 140 Jaipuria Plaza, Sector 26, Noida
Price | Rs 60 Onwards
Check Out Their FB Page | https://www.facebook.com/Chanda-FOOD-1192994434078770/
5. Aam Aadmi Ke Pakwan 
This place will fulfil all your Chinjabi cravings to the core, 'cause! their Spring Rolls are simply perfect! The batter is crispy and filled quite well with noodles and some veggies and is scantily dressed with cabbage and carrots. 
For whatever reason, the spicy sauce usually served with spring rolls is replaced here with ketchup. It did taste good though and you should definitely give this dish a try!
Where| Aam Aadmi Ke Pakwan - UB-21, Jawahar Nagar, Kamla Nagar
Price | Rs 129
6. Chinese Van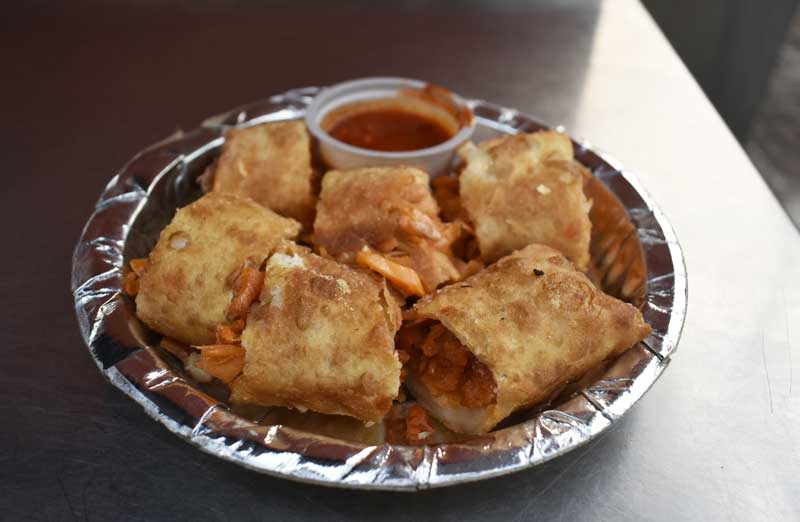 Light, crispy, and stuffed all the way through with a delicious chicken filling, these Spring Rolls taste real good with the schezwan sauce and garam masala sprinkled over 'em. A perfect place for to satiate those evening munchies, go give these Spring Rolls a shot right away!
Where | Chinese Van - Lane E, Near Bata Store, Sarojini Nagar Market
Price | Rs 40 Onwards
With so many perfect choices, where are you headed first?!