Delhi
7 Phenomenal Places In CP Dishing Out Heavenly Chole Bhature That'll Make You Go *Nom Nom*
Chole Bhature Te Lassi should defo be declared as the new local anaesthesia 'cause it makes you lose all your senses. The calories in chole bhature don't count so all you fitness freaks, please join the league too, as we're here to let you guys know about the most phenomenal places in Connaught Place that are serving crazily delicious chole bhature.
Being a Dilliwala, we're sure you won't be able to resist these legendary places at all!
1. Bhogal Chole Bhature Wala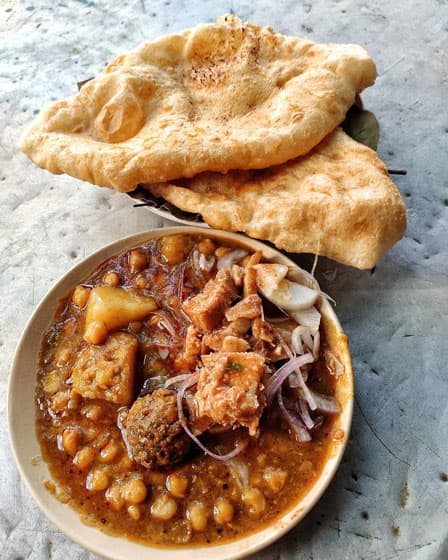 Picture Credits: the_beard_foodies
This iconic shop is a paradise for anyone whose true love is chole bhature. They've been serving this dish for so many years now. The best part is that it's very clean and the food is not unnecessarily greasy. They've maintained their standard of bombass flavours and we couldn't be more glad. This place is one in a million so you've gotta skedaddle right away!
Where | Bhogal Chole Bhature Wala - Scindia House, Behind Anand Restaurant, Atul Grove Road, Janpath
Timings | 9 AM - 4:30 PM
Price | Rs 70
Call Them | +91 9911 889 910
2. Jain Chawal Wale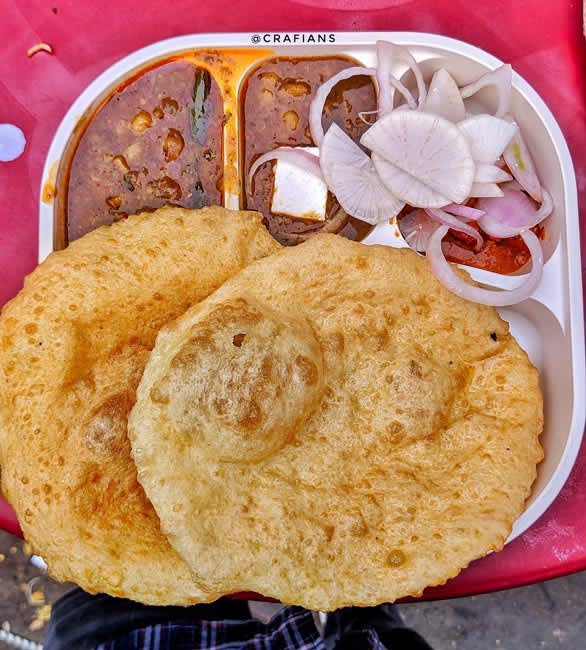 Picture Credits: crafians
We've heard wonderful things about their rajma chawal, but their chole bhature deserves a special mention too! The preparation of their chole is divine and so irresistibly flavoursome, it'll leave you with an amazing after taste. So scamper over to this legendary place, now.
Where | Jain Chawal Wale - P-1/190, Connaught Circus
Timings | 7 AM - 12 Midnight
Price | Rs 100
Call Them | +91 9911 177 118
3. Dhaba Food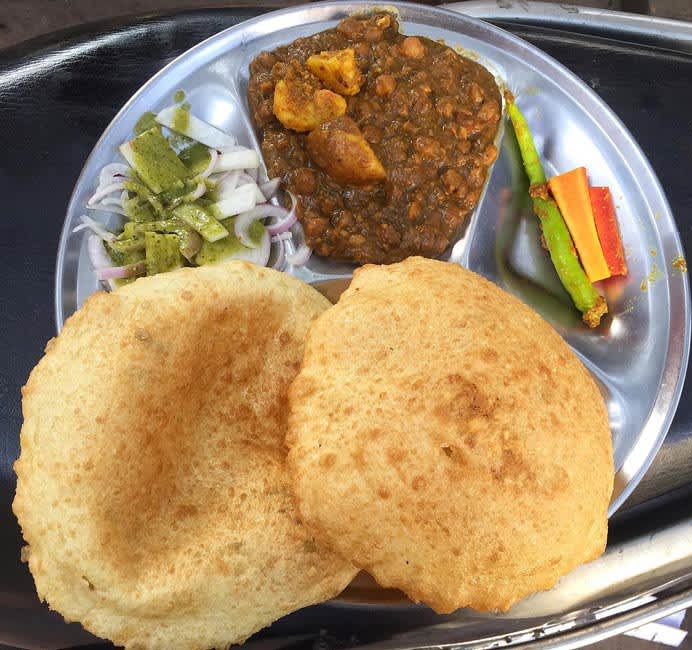 Picture Credits: deathbygluttony
This one is a hidden gem in CP. Their unique flavours and fluffy AF bhaturas are to die for. They also serve ah-mazing rajma rice and is absolutely value for money. So don't wait, let your squad know about this awesome place and visit 'em ASAP.
Where | Dhaba Food - 129, Connaught Circus, Connaught Place
Timings | 9 AM - 6 PM
Price | Rs 100 
Call Them | +91 9971 559 206
4. Kwality Restaurant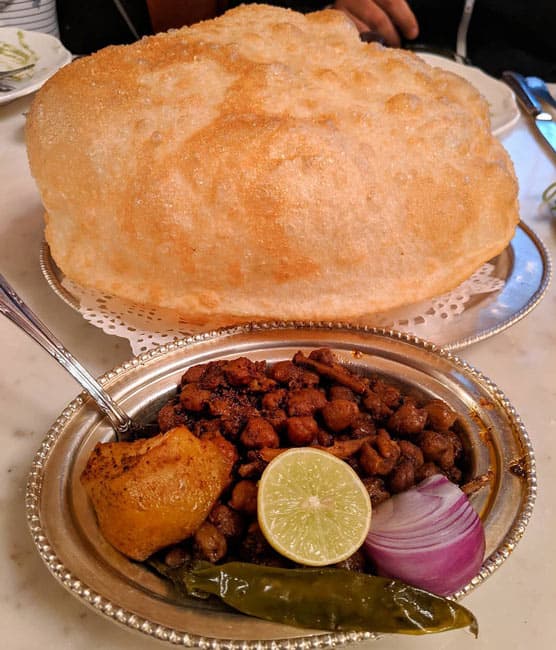 Picture Credits: khaata_rahe_mera_dil
As aptly as the name suggests, if there's one thing they guarantee, that's quality. Their drool-worthy chole bhature served in a very swanky manner is a very fresh take on chole bhature. They're probably the only ones who've managed to keep their flavours intact even in a non-street way. So, what are you even waiting for?
Where | Kwality Restaurant -  No.7, Regal Building, Sansad Marg, Hanuman Road Area
Timings | 12 Noon - 10:30 PM
Price | Rs 425 
Call Them | +91 11 2374 2352
Check Out Their FB Page | https://www.facebook.com/kwalitydelhi 
5. Odeon Sweets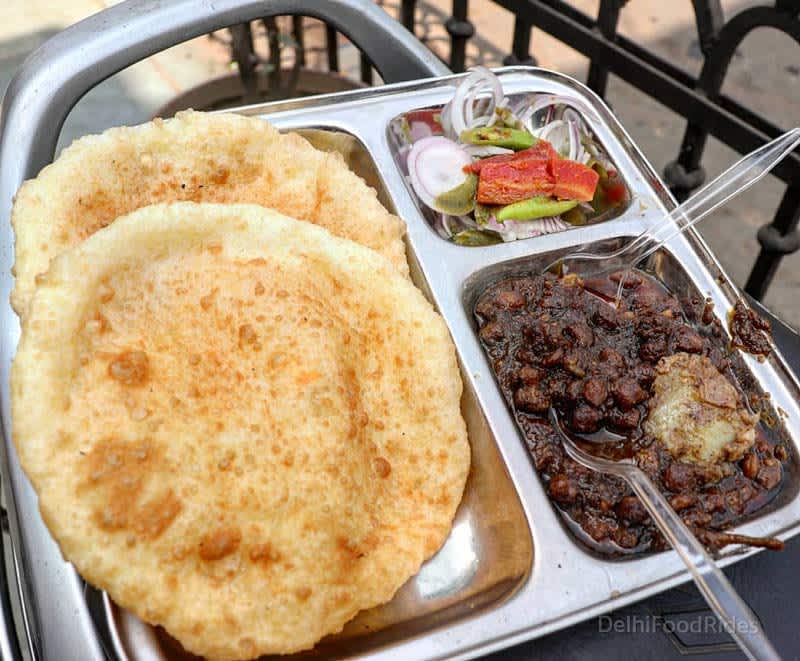 Picture Credits: delhifoodrides
Odeon Sweets is pretty well-known when it comes to chole bhature, and this list couldn't have been complete without mentioning them. Crispy bhatures and mouth-watering chole, what else do we need, right?! The place is always jam-packed with loyal customers who swear by this place's gorge food so that's something you don't get to see a lot. Reason enough to visit, ain't it?
Where | Odeon Sweets - 22, Bhagat Singh Market, Gole Market
Timings | 8 AM - 10 PM
Price | Rs 80 
Call Them | +91 9210 640 716
Check Out Their FB Page | https://www.facebook.com/Odeon-Sweets-550406848371066/
6. Gupta Foods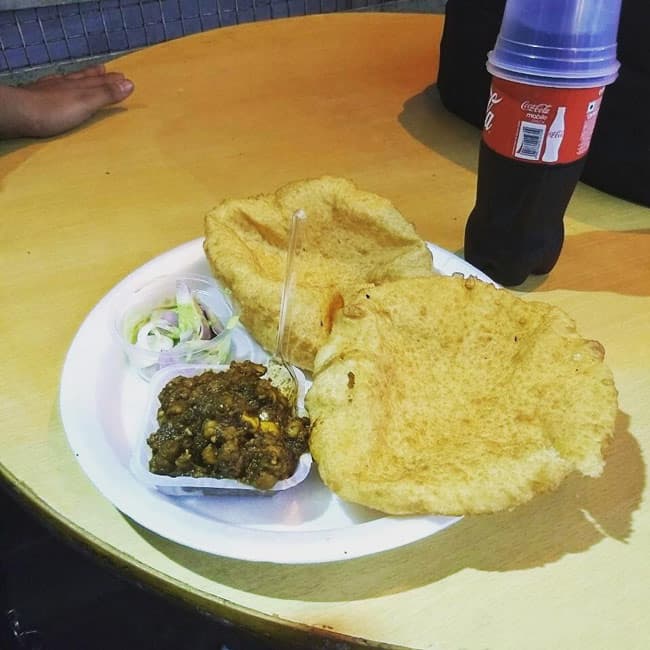 Picture Credits: theonewhoeatsitall
Lip-smacking chole bhature is how we'd like to describe it. The paneer-filled bhature are worth every penny and don't even get us started on the chole. Foodgasm is sure to take over once you smell the wholesome plate of their chole bhature. Gupta Foods is a must-visit place and you can thank us later!
Where | Gupta Foods - N 33, Middle Circle
Timings | 9 AM - 11 PM
Price | Rs 90
Call Them | +91 9643 519 494
7. Bangla Sweet House 
Picture Credits: veggiepaaji
You're defo missing out on real happiness if you've not already tried their chole bhature. Mind-bogglingly fluffy bhature, with relish worthy preparation of masala in their chole, these guys know what they're doing & so do we (Runs happily towards CP). Don't forget to click those drool-worthy images for the 'Gram!
Where | Bangla Sweet House - 115-117, Bangla Sahib Marg, Gole Market
Timings | 8:30 AM - 9:15 PM
Price | Rs 114
Call Them | +91 11 2336 2257
Check Out Their FB Page | https://www.facebook.com/banglasweethouse 
These places in CP basically redefine the classic flavours of chole bhature so tag your foodie pals and enjoy that 'yummy in your tummy' feel.