Delhi
7 Offbeat But Easy Egg Recipes For You To Master
This Is A Representative Image
If anyone asks us how we like our eggs, the first thing that comes to mind is either boiled or poached eggs. And honestly, these egg dishes have become pretty boring by now. So while we were looking for new and offbeat egg recipes, we stumbled upon these 7 recipes that will give you your protein fix while appeasing your palate, and of course, we're gonna tell you guys all about it!  
1. Turkish Eggs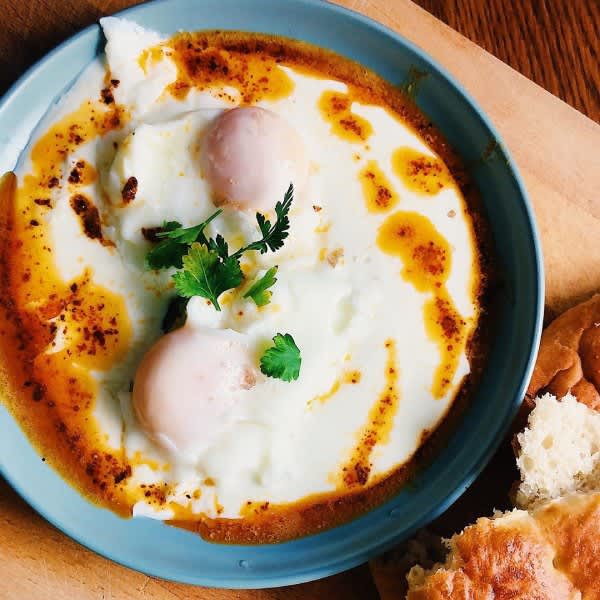 This Is A Representative Image
Picture Credits: llioangharad
Turkish eggs are the perfect brunch option made with few ingredients like hung yoghurt, clove, dill leaves, cumin powder, salt, white vinegar, eggs, butter, chilli flakes, cumin powder, red chilli powder and olive oil. Drizzle chilli butter sauce once it's cooked and serve hot.
Here's The Recipe | Turkish Eggs
2. Scotch Eggs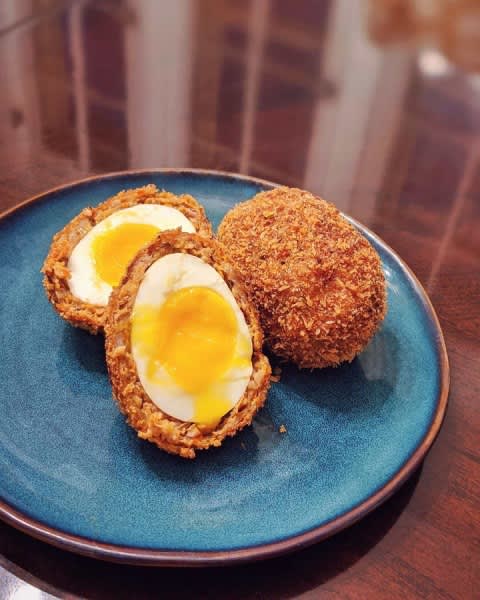 This Is A Representative Image
Picture Credits: westwilli
This one is a traditional British recipe wherein soft boiled eggs are layered with spiced and flavoursome minced mutton, dipped in egg, rolled in breadcrumbs and fried golden or till the mutton is well-cooked. Pig out on this delicious and crunchy appetizer while sipping on a chilled beer - a perfect recipe for a movie night at home, right?
Here's The Recipe | Scotch Eggs
3. Eggs Benedict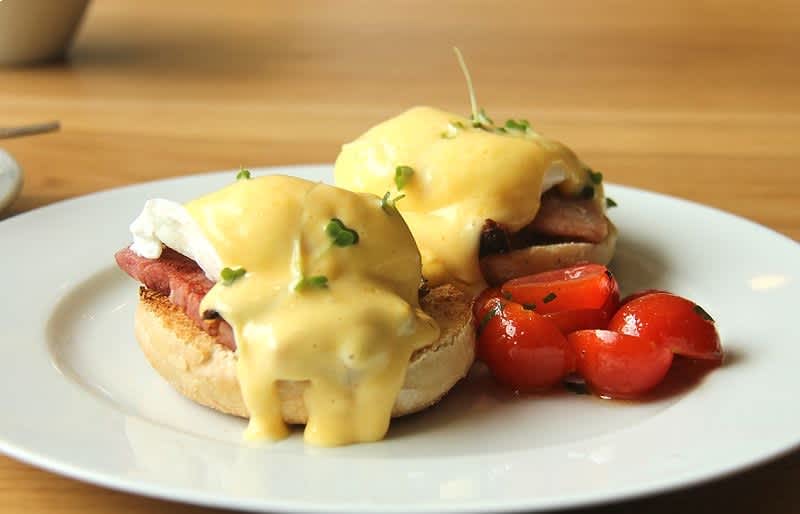 This Is A Representative Image
A popular American breakfast that is usually devoured for breakfast, eggs benedict is basically poached eggs, strips of bacon sandwiched between fresh buns and slathered in a creamy hollandaise sauce. This dish is rich and velvety & if you want to make it healthier, you can even add your preferred veggies to it.
Here's The Recipe | Egg Benedict
4. Shakshuka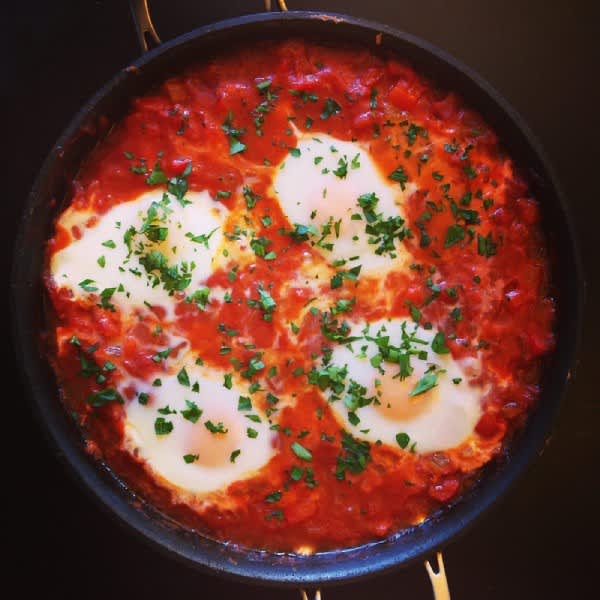 This Is A Representative Image
A delectable dish straight from the Mediterranian, shakshuka is a one-skillet dish in which eggs are poached in tomato sauce, pepper, onions, cumin and mixed herbs. Cook it on low flame for about 15 minutes, garnish with chopped parsley and crushed black pepper and binge on! 
Here's The Recipe | Shakshuka
5. Italian Baked Eggs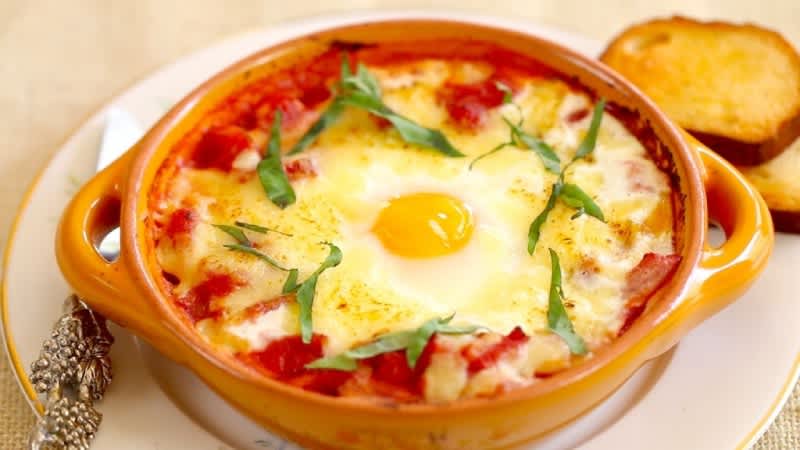 This Is A Representative Image
This recipe is quite similar to that of shakshuka, the only difference is that you bake the eggs along with onion, garlic, olive oil, chilli flakes, tomatoes, cheddar cheese or any other cheese of your choice, shredded basil and condiments at 400° F for 12-15 minutes. This delicacy is full of flavour and power-packed with nutrients, so do give it a try.
Here's The Recipe | Italian Baked Eggs
6. Eggs Frittata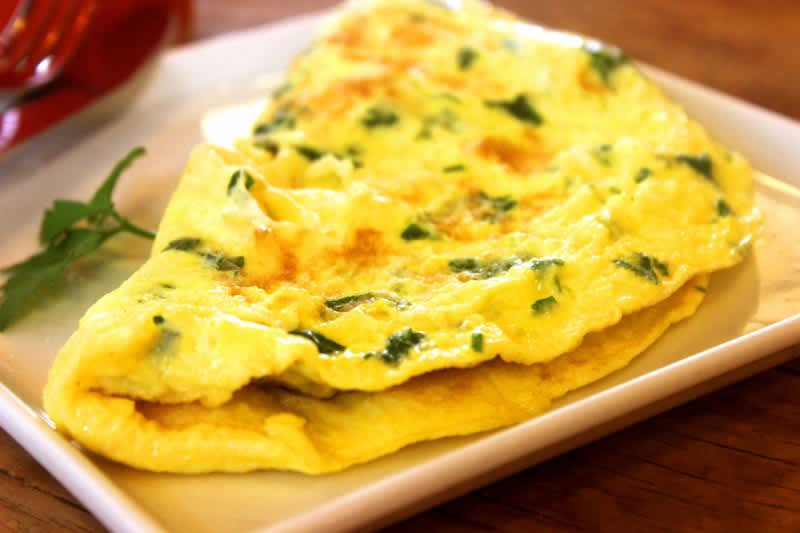 This Is A Representative Image
Eggs frittata and omelettes look similar, but frittata has a lip-smacking twist that will make you drool! Frittatas are soft, light but also supremely filling and loaded with prosciutto, an assortment of veggies and smoked cheese. Also, the addition of milk in the eggs gives it a distinct & mouth-watering taste!
Here's The Recipe | Egg Frittata
7. Egg Muffin
This Is A Representative Image
Picture Credits: sweetgreensvegan
Another breakfast recipe in which chopped tomatoes, onions, green chilli, carrots, coriander leaves, mozzarella cheese and boiled sweet corn are whisked well together with the eggs, popped into muffin moulds and baked in a preheated oven for 10-15 minutes at 180° C.
Here's The Recipe | Egg Muffin
Eggs are undoubtedly one of the most versatile ingredients that are also a great source of protein. Try to incorporate eggs in your meal every day to stay healthy, but remember, it doesn't have to be boring! Check out these recipes and y'all will definitely thank us!