Delhi
7 New Things Like Momo Land & Trampolines That Await You All @ Horn OK Please At JLN Stadium
Make way people, Delhi's Happiest Food Festival, Nescafé presents Horn OK Please, co-powered by MAGGI and Uber Eats, is making its way back in town and we're happy dancing here. This time it's gonna be 4 times the madness and fun as the 4th edition of H.O.P. brings back 3 days full of mouth-watering food, kickass performances, quirky shopping options and lots more. Excited yet? Because we sure are and that's why we've mapped out all the cool and new things that you can spot at India's largest modern day food festival this time, read on!  
1. 100+ Varieties At The Mini Momo Fest @ The Momo Land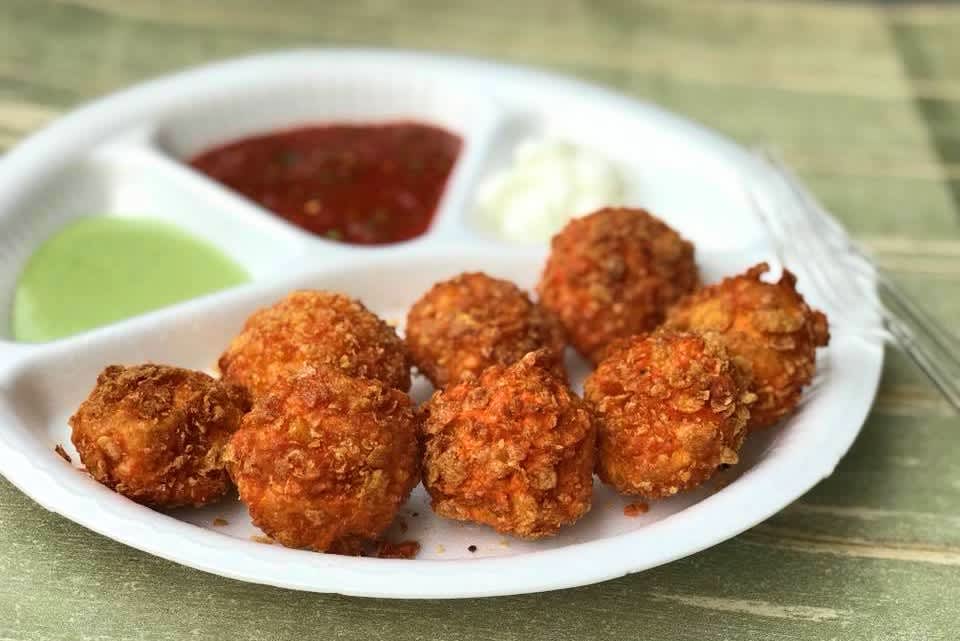 This Is A Representative Image
It's a fact universally known that a true Dilliwala can NEVER live without momos and that's why we know you're gonna love the Momo Land at this incredible food festival. This part of H.O.P is gonna be a mini momo fest where you can score your favourite creamilicious gravy momos, tandoori momos, yummy kurkure momos, Afghani momos and even a huge variety of quirky variants like chocolate, pizza, Maggi momos and tons more. Drooling already? We feel you!
2. Stroll Down The Kebab Gully For Some Juicy & Meaty Delights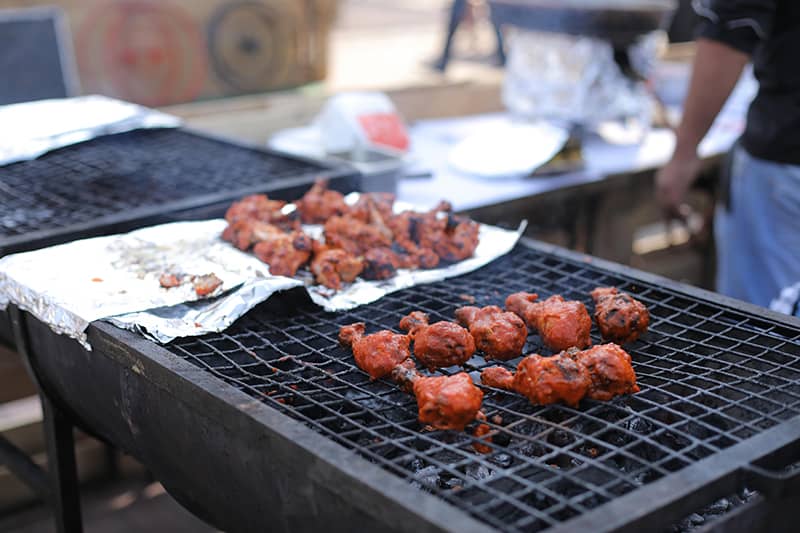 What could be better than hogging on some melt-in-the-mouth kinda kebabs on a November evening with live music playing in the background? Nothing, absolutely nothing! And that's why your next stop at this fest has gotta be the Kebab Gully because hello, who can say no to these juicy delicacies? Gorge on succulent galouti kebabs, mutton seekh kebabs, tangri kebabs, chicken tikka, soya chaap, paneer tikka and all your favourite dishes here! 
3. Nosh On The Best Of Asian Food @ China Town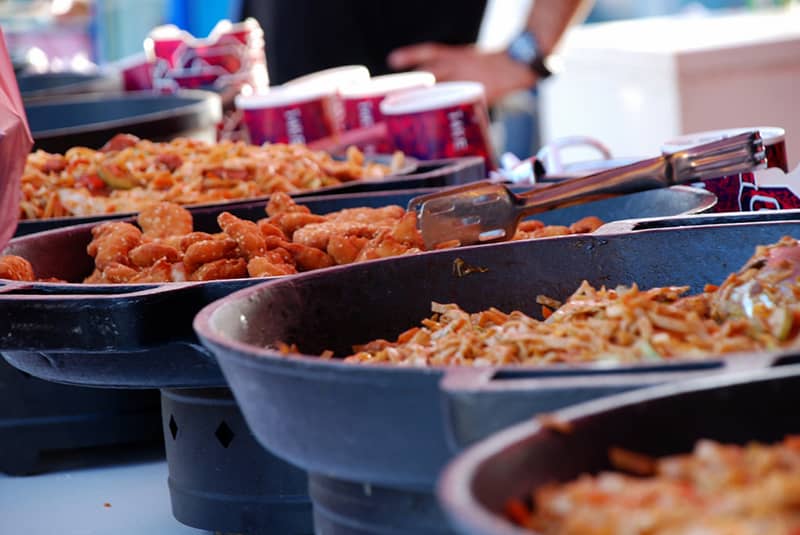 This Is A Representative Image
Want to treat your taste buds to the best Asian and Chinese food in town? Well then, your next destination should be none other than China Town! Calling in the best Pan Asian and Chinese restaurants and cafes in town, these guys are all set to make your November all the more food-full. You can dig into a variety of quirky dumplings like Maggi ones, prawn, chocolate, purple dumplings, scrummy noodles, spring rolls, chopsuey, manchurian, chilli potatoes and tons more! 
4. Bounce Your Way To The Experience Zone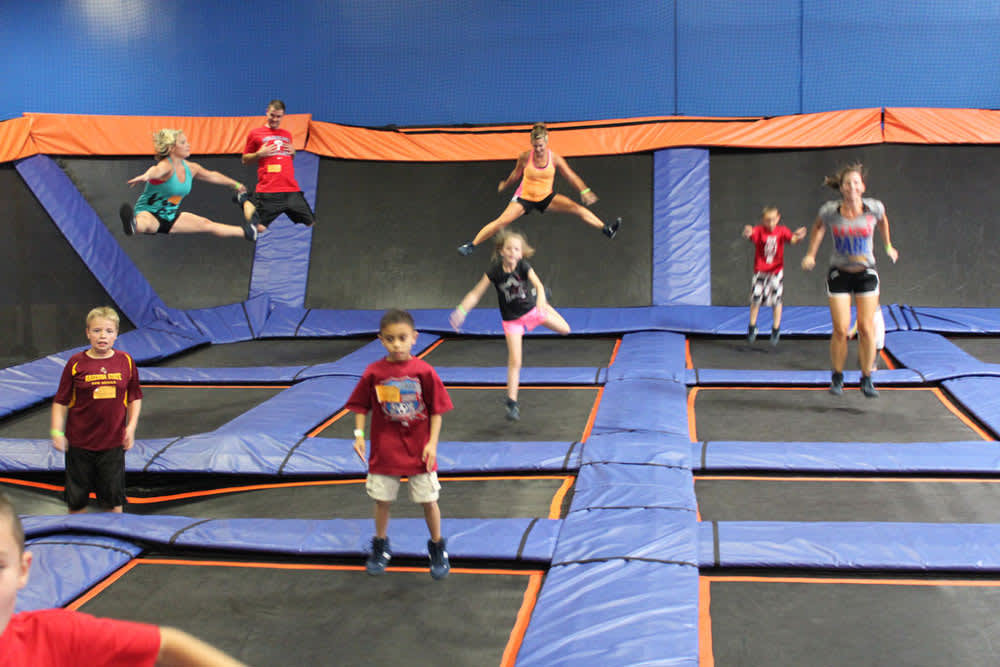 This Is A Representative Image
If there's anything to learn from the past 3 editions of H.O.P then it's the fact that you're always in for something bigger and more fun when you come to this fantastic fest! This time around, you'll find an Experience Zone here that'll have a huge trampoline and gaming section where you and your little munchkins can jump and play around, a cool skateboarding arena, a super fun bull riding machine and LOTS more! 
5. An Amazing Kids' Zone Because Why Should Adults Have All The Fun?!
The family that eats together, stays together, which is why this time around, Horn OK Please 4.0 is going to be fun not just for you but also for your tiny tots because there's gonna be an ah-mazing Kids' Zone here with a play section with all the latest and thrilling games for your kids so that they can enjoy the fest just as much as you will! 
6. 25+ Artists Performing At The Kickass Music Stage
If your idea of fun is all about hogging on delish food and grooving to upbeat music, then you can rest assured that your November is gonna be EPIC! You'll find more than 25 amazing, homegrown underground Indie & rock bands and artists performing live on a kickass stage for you and your squad to dance away to glory!
7. Spot Caricaturists, Men On Stilts & More Fun Things At The Fest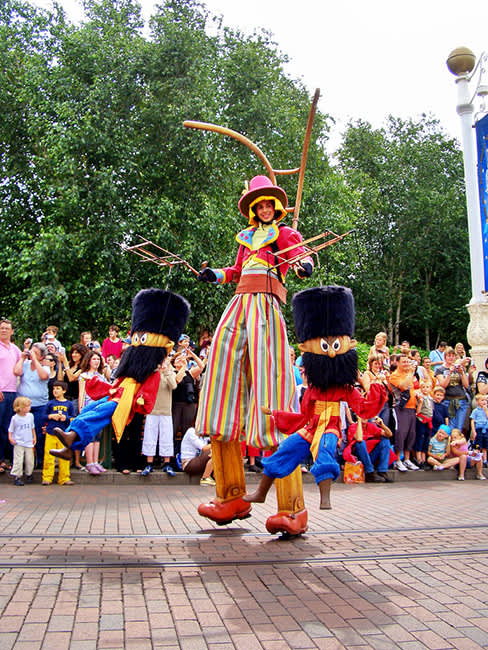 This Is A Representative Image
Men walking around on stilts, clowns juggling bottles, fresh food being cooked on grills and people everywhere, sounds like the perfect carnival scene, right? Well, this edition of H.O.P. is gonna be nothing less than a fiesta as there'll be tons of exciting and cool things to check out and we're super excited! 
Getting the fest feels already, folks? So, clear up your schedules and stay tuned for more details because Delhi's Happiest Food Festival is trooping its way back to town! 
When | Friday - Sunday, 16th - 18th November
Where | Gate No. 14, Jawaharlal Nehru Stadium
Timings | 12 Noon - 10 PM
Book Your Tickets Online Here | https://goo.gl/XjJ86Y
RSVP On FB Here | https://www.facebook.com/events/245810259611541/