Delhi
8 Places From Cafes To Stores & More To Check Out At The Super Trendy Champa Gali
Aren't we all constantly looking for places that are chic, boho and totally Insta-worthy? Champa Gali, has become one such abode that's a quintessential hub of everything Indian. This quaint street is THE spot to be at for all Delhiites. And what if we told you that this aesthetic street is all set to expand its reach and provide you with more, more and MORE? Here is our list of stores, cafes and all the buzz in our very own Champa Gali!
1. Cafe Patta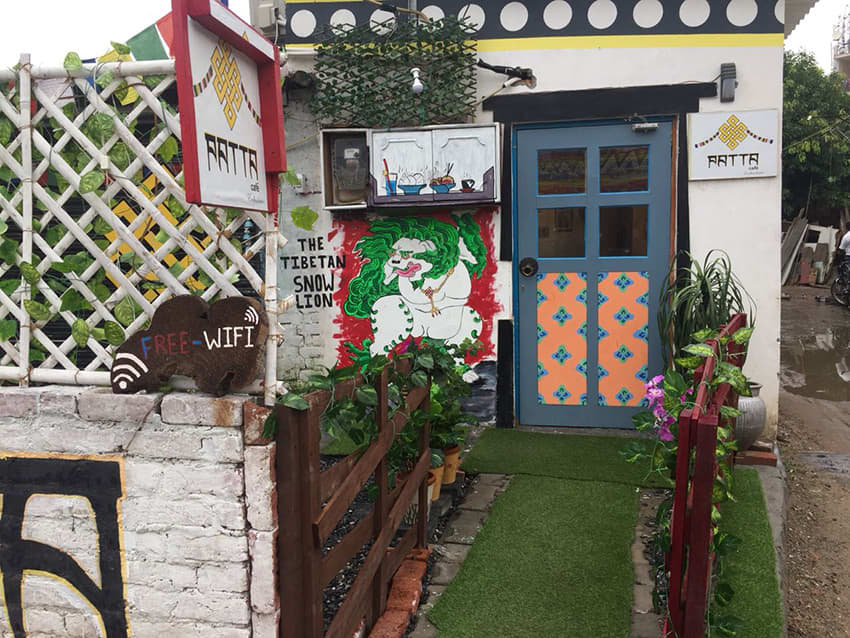 A picturesque addition to Champa Gali, the Patta Cafe serves four cuisines including Tibetan, Naga, Chinese and Nepalese. Their menu is neatly divided amongst the cuisines with every dish having a custom description of what it constitutes. Their signature twist on our fave dishes like the Mokthu Momos and Patta Thakali will pull all you foodies in a trance. With all the makings of a phenomenal Himalayan cafe, the aura of this place will steal your heart!
Meal For Two | Rs 800
Call Them | +91 8826 720 448
Timings | 12:30 - 10 PM
Check Out Their FB Page | https://www.facebook.com/Patta-Cafe-800698670126469/
2. Foresta Bistro & Cafe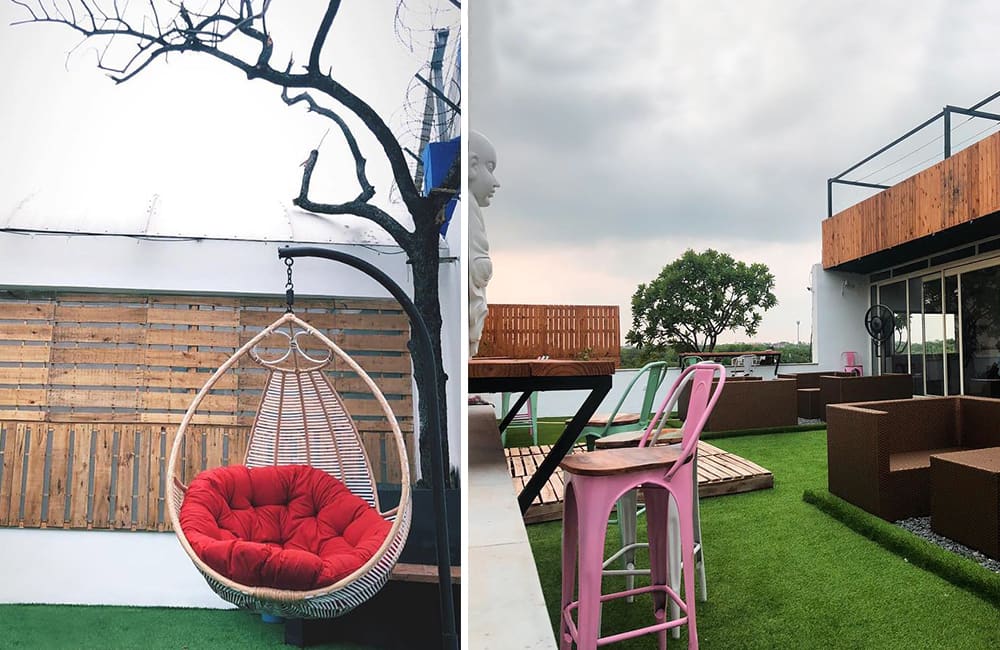 What more does one need on those overcast days than curling up on a swinging chair in a rooftop cafe, a book in hand and delicious eats at their disposal? We know, absolutely nothing. So, come over to Foresta Bistro & Cafe with your group of pals or alone even, and sample their delish Tandoori Momos, Chicken TIkka Sandwich & Chicken Sausage Pizza, while gazing upon a breathtaking view of the Qutub Minar!
Meal For Two | Rs 600
Call Them | +91 9710 009 004
Timings | 12 Noon - 11 PM
Check Out Their FB Page | https://www.facebook.com/cafeforesta06/ 
3. Social Street Cafe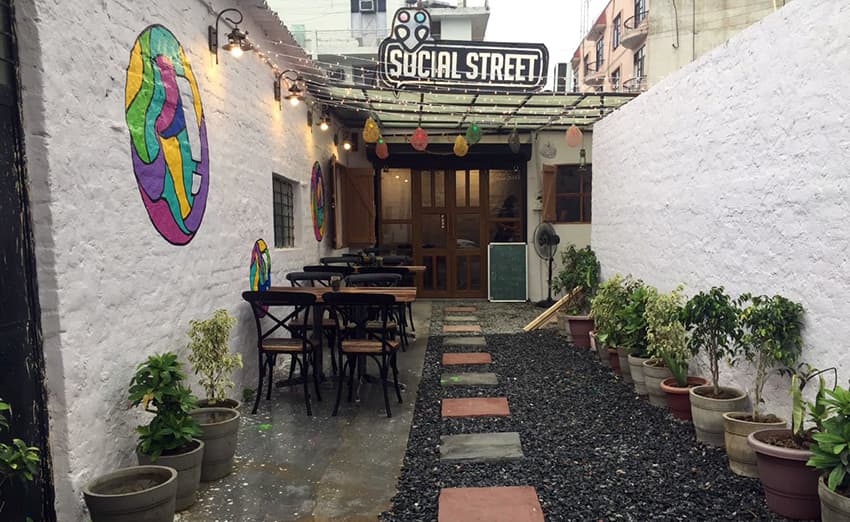 A neat pathway, lined with pretty plants and twinkling fairy lights, welcomes you to the Social Street Cafe. With beautifully decorated interiors and a warm aura, this cafe fits right into the picturesque aesthetic of Champa Gali. Offering a wide range of food items, from frothy milkshakes to Peri Peri Fries and pizzas, you will definitely find something to suit your taste here. Social Street is the ideal place to plan that long-forgotten get together with all your friends, or even a one-on-one brunch with bae!
Meal For Two | Rs 800
Call Them | +91 8700 608 489
Timings | 11 AM - 10 PM
Check Out Their FB Page | https://www.facebook.com/SocialStreetCafe/
4. Be U Salon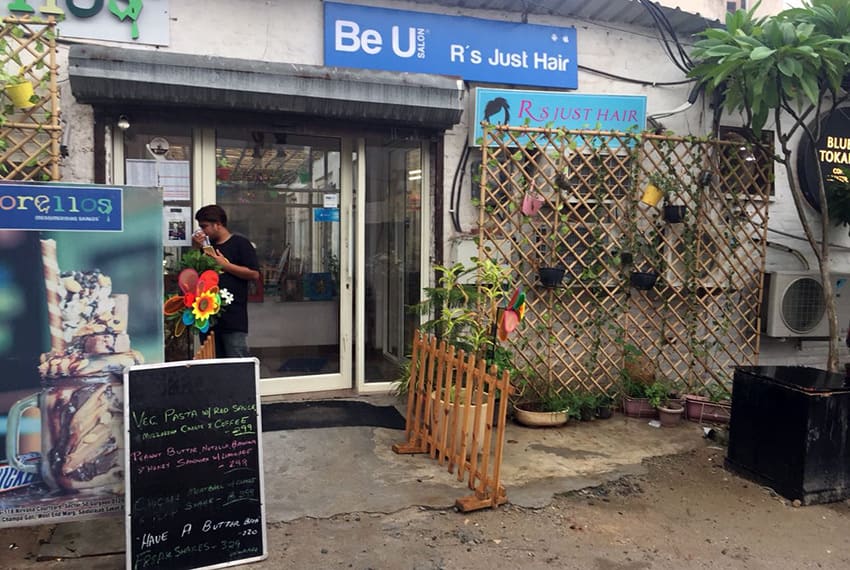 Our favourite addition to Champa Gali, is another outlet of the Be U Salons. Don't you love to pamper yourself after a hectic afternoon of shopping? This salon, in the midst of our favourite flea market, is the perfect fix for our blues. Head out to this outlet to enjoy your day of relaxation and indulge in their wide range of services, maybe pop in for a quick manicure or a nourishing facial!
Call Them | +91 9811 100 696
Timings | 10 AM - 8 PM (Closed On Tuesdays)
Check Out Their FB Page | https://www.facebook.com/BeUSalons/
5. Liberty Village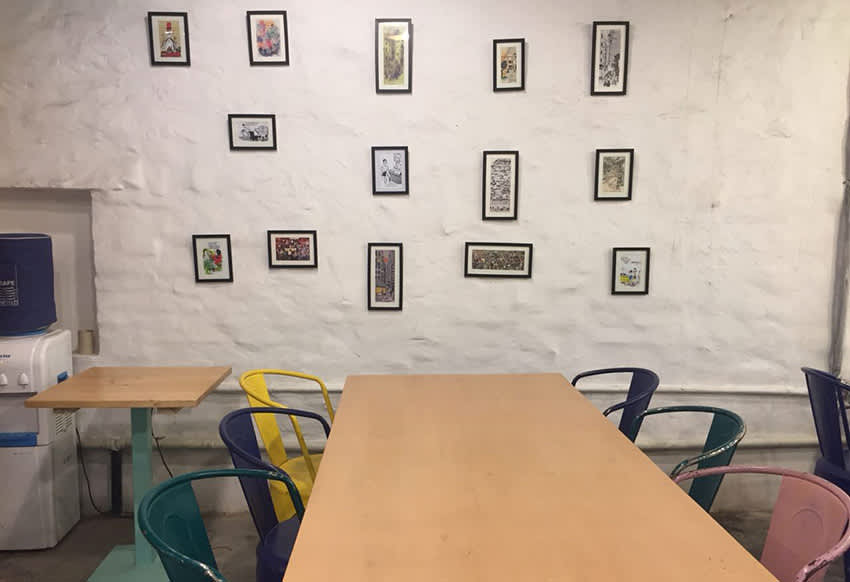 An all-round destination for all your essentials, Liberty Village is a classic and pretty flea market, offering clothes, homecare accessories, jewellery and even has an inbuilt-cafe! Their collection of apparel range from trendy palazzos & cute tees to chic trousers and formal shirts. We love their collection of jewellery which includes not only ethnic jhumkas and pendants but also chunky necklaces and statement earrings. You can't miss their indoor cafe, adorned with beautiful paintings and motifs, perfect to captivate the artist in you!
Price | Rs 200 Onwards (Clothes & Earrings)
Call Them | +91 9773 740 056
Timings | 10 AM - 10 PM
Check Out Their FB Page | https://www.facebook.com/LibertyVillageIndia/
6. Studio Metallurgy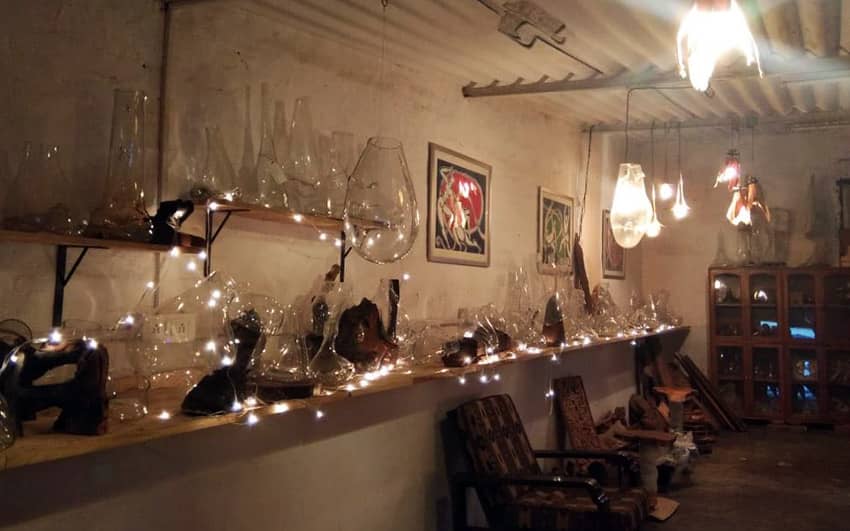 This one-of-a-kind studio attracted our eye, due to its simplistic updo and undeniable artistic facade. Entranced by its magic, we stepped into what can only be described as a haven for everything hip and trendy. Studio Metallurgy creates products that blend art and utilitarian design. Their unique engineering reflects contemporary progression in art and their jewellery pieces & glassware items are to die for! With many media mentions under their belt, this artsy studio will steal your hearts! 
Call Them | +91 9873 796 185
Check Out Their FB Page | https://www.facebook.com/studio.metallurgy/
7. Renu Rekha Art Zone
Another gem for all the artists, this cozy art shop will attract you with its collection of quirky wall hangings, pretty vases and even some decorated mason jars! The Renu Rekha Art Zone is the ideal store if you're looking to redecorate, revamp or maybe just rediscover your artistic side. The store boasts a window display, that changes often and gives you a glimpse of everything they offer, one look and you will not be able to resist going in!
8. Cafe Inside Stories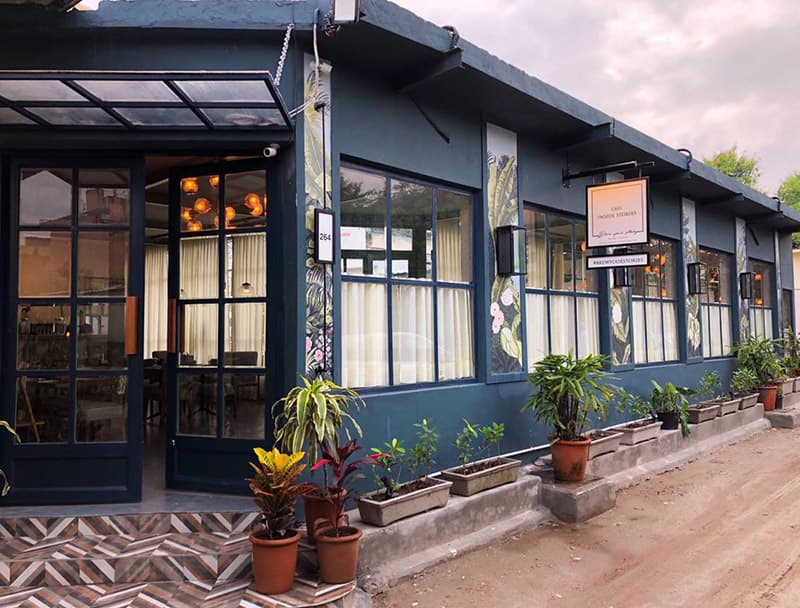 With beautiful pretty murals, French windows and doors, this new entrant in Champa Gali will leave you starry eyed! You can sit by one of their huge windows or even camp outside with a cup of freshly brewed coffee and enjoy the greenery and charming beauty of Champa Gali. So head here with your girlfriends for that long-delayed catch up sesh! 
Meal For Two | Rs 600
Timings | 11:30 AM - 10 PM
Check Out Their FB Page | https://www.facebook.com/Cafe-Inside-Stories-2148207768751866/
With all these peppy places that we spotted in Champa Gali, there is something for everyone. From art zones for the art connoisseurs, flea markets for the avid shoppers and ah-mazing grub for foodies, this market is groomed as the ultimate hub for us all. You MUST head over to these gems for the perfect weekending! 
Head Over To Champa Gali |  Lane 3, Westend Marg, Saidulajab, Saket