Delhi
10 Mouth-Watering Eggless Dessert Recipes For You To Try At Home
Disclaimer: Bearing in mind the current health crisis befalling the city and the world at large, we're tweaking our content policy and recommendations. Stay positive, keep hygiene levels up and don't fall prey to panic and misinformation.
Hola, foodies and bakers! A lot of you don't prefer desserts with eggs and the reasons can be plenty - you might be vegan or you're egg intolerant. In this case, we're back to tell you about delectable desserts without eggs that you can easily whip up at home, go on and have a look at it! 
1. Eggless Vanilla Cupcakes
Picture Credits: sweet_treats_by_wendy
Vanilla cupcakes remind us of those birthday parties during childhood that consisted of feasting on basic vanilla cupcakes with butter frosting, and let's just say we'd choose this simple dessert over anything else even today! Check out the below recipe and the end result will be fluffy and moist cupcakes that'll satisfy your sweet tooth.
Here's The Recipe | Eggless Vanilla Cupcakes
2. Chocolate Donut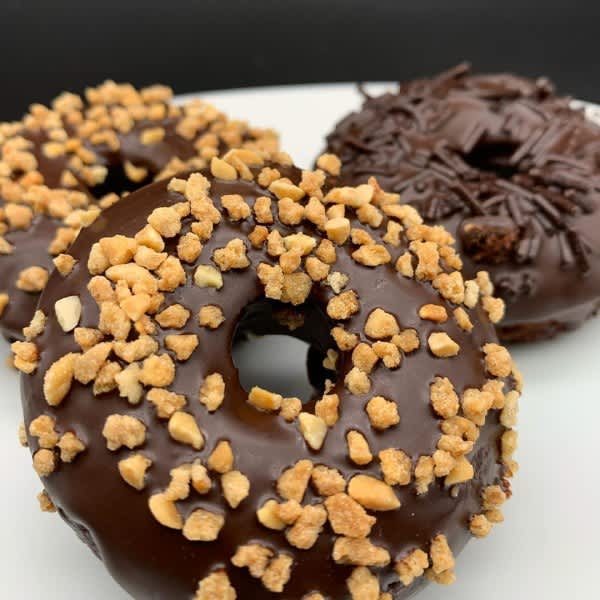 Picture Credits: lottis_vegan_experience
To get drool-worthy eggless chocolate doughnuts at home right, you need milk, sugar, dry yeast, all-purpose flour, baking powder and a pinch of salt. For the silky-smooth glaze, you require cocoa powder, powdered sugar, vanilla extract and milk. Make sure you fry the doughnuts golden brown before serving and sprinkle them with your preferred choice of toppings slathering it with the glaze!
Here's The Recipe | Chocolate Donut
3. Eggless Marble Cake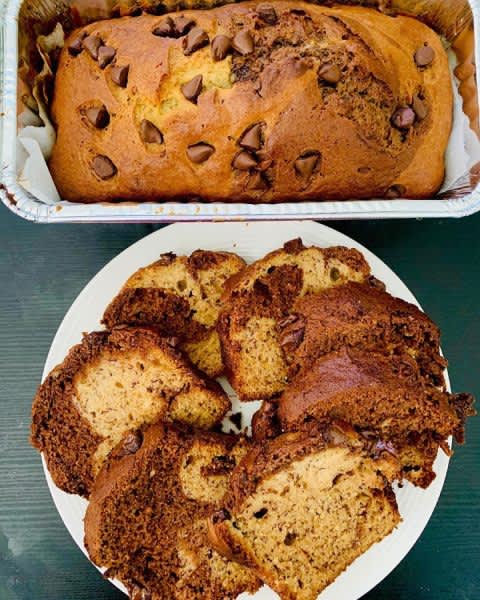 Picture Credits: lovenhunger
When you can't decide between chocolate and vanilla, have both in the form of a mouth-watering marble cake and you'll keep coming back for more! Do use a kitchen scale for measurement because the quantities play a very important role in this moist cake. 
Here's The Recipe | Eggless Marble Cake
4. Chocolate Lava Cake
Picture Credits: joyfoodsunshine
Gooey molten chocolate oozing out of a soft chocolate cake? Yes please, we'll take two (or more!) of it! You need all-purpose flour, sugar, cocoa powder, salt, baking powder, baking soda, oil, milk, chocolate and vanilla extract to bake the dessert of your dreams that you'll thank us for!
Here's The Recipe | Chocolate Lava Cake
5. Chocolate Pudding
Picture Credits: passionateaboutbaking
This indulgent eggless chocolate recipe never fails to delight us! It's smooth, creamy (and dreamy!) and can be made using milk, single cream, brown sugar, cocoa powder, cornflour, vanilla extract, dark chocolate chips and salted butter. This recipe is also vegan and gluten-free that's perfect for all the health freaks out there.
Here's The Recipe | Chocolate Pudding
6. Chocolate Chip Cookies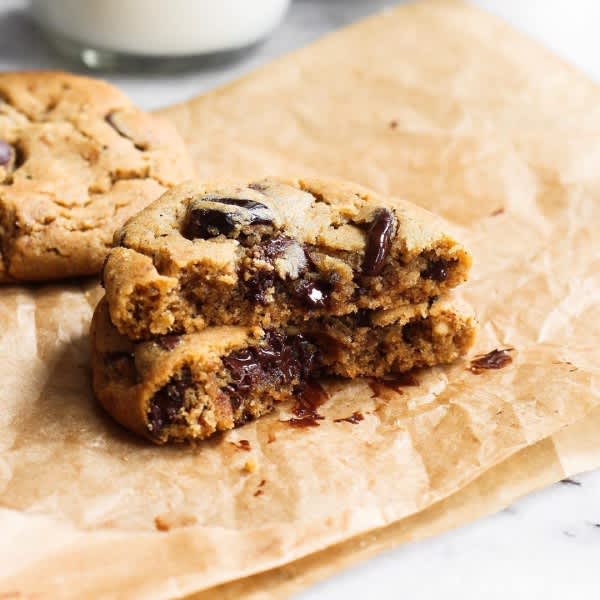 Picture Credits: scientifically.sweet
Chewy and warm chocolate chip cookies dunked in milk before devouring 'em sounds like heaven to us! Softened butter, brown sugar, milk, vanilla extract, baking soda and chocolate chips are required to bake eggless chocolate chip cookies that will sate your sugar cravings!
Here's The Recipe | Chocolate Chip Cookies
7. Vanilla Sponge Cake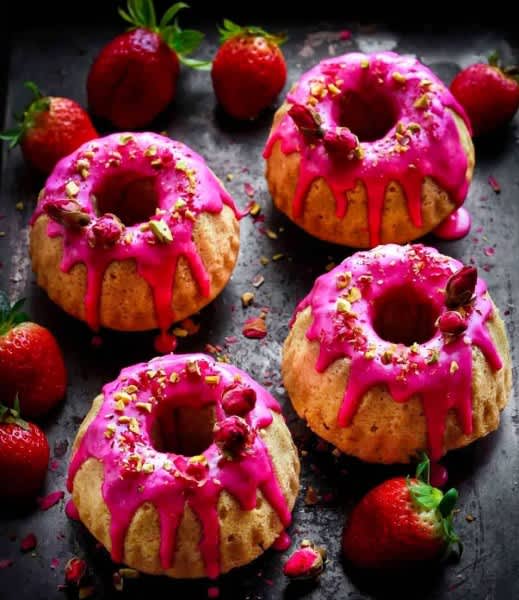 Picture Credits: tashasartisanfoods
A tender vanilla sponge cake is super easy to bake with wholewheat flour, all-purpose flour, baking powder, baking soda, salt, raw sugar, coconut milk, white vinegar, coconut oil and vanilla extract. You can opt for a glaze that you like but we love this beetroot one that added more flavour to this wholesome cake.
Here's The Recipe | Vanilla Sponge Cake
8. Tiramisu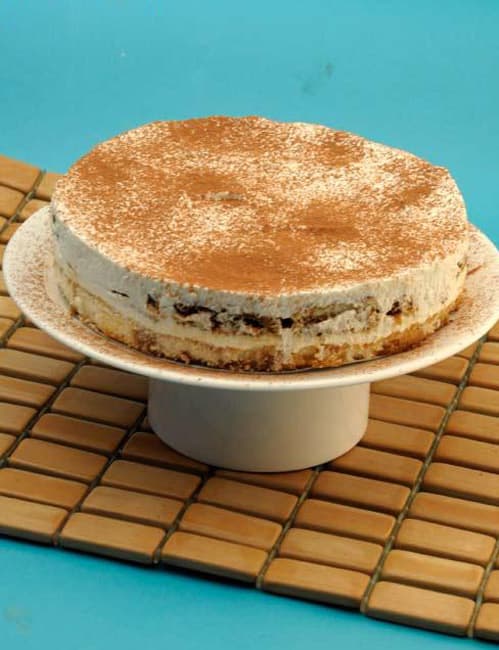 Coffee-infused and delectable Tiramisu is perhaps our favourite Italian dessert and we can never have enough of it. Luckily for y'all, we found this eggless Tiramisu recipe that uses cream cheese, rum, coffee, whipped cream, and a vanilla sponge cake, in short, all the good things! Get set and make this mouth-watering Tiramisu which is generally easy to prepare and takes about 4 hours to set. Keep it to set and get the perfect end to your dinner.
Here's The Recipe | Tiramisu 
9. Mango Cheesecake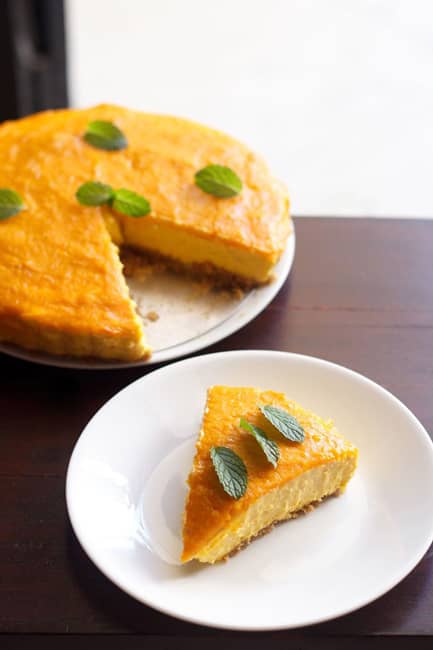 'Tis the season of mangoes and we love the king of fruit in any and every form! This no-bake and eggless mango cheesecake is perhaps the perfect summer dessert that will make you smile in these stressful times. Although this may not be very easy to make, following this recipe methodically step by step will give you great results! Use fresh mangoes, cream cheese, agar agar powder, Amul cream, and, surprise surprise, Marie biscuits! Dive in!
Here's The Recipe | Mango Cheesecake 
10. Chocolate Ice Cream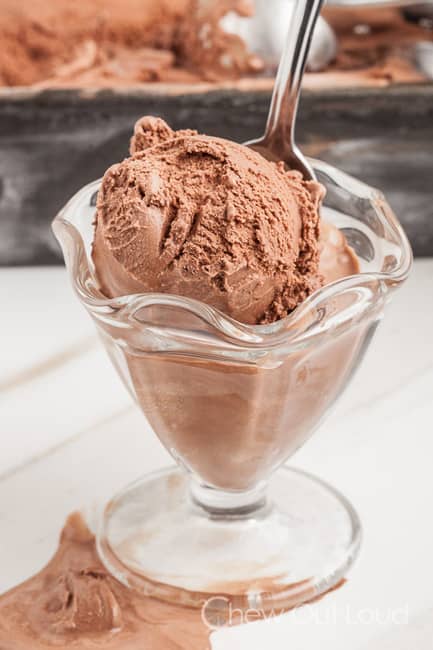 In Delhi ki garmi, we can never have enough sweet and chocolaty ice cream. Well, why not try to make it at home? The recipe below is eggless, and of rich and creamy homemade ice cream, using just 6 ingredients. They are- cocoa powder, brown sugar, white sugar, whole milk, heavy cream, and vanilla extract. That's it! This recipe uses an ice cream machine but you can easily make it without that too.
Here's The Recipe | Chocolate Ice Cream 
Try these recipes and don't forget to 'Gram it, folks!