Delhi
7 Most Scenic Road Trips For When You Feel Like Escaping Delhi
Be it exhilarating adventure or calm leisure that you seek; a weekend getaway is a perfect antidote to the monotonous existence of modern life. And if you live in a busy city like Delhi/NCR, then perhaps a break from the fast-paced urban life becomes a necessity. Well, we're here to give you exactly what your heart desires! We've collated a list of 7 such scenic trips you can take to create some beautiful memories. Delhi's strategical position makes it the perfect candidate for several getaways. So get your rucksacks ready fellow travellers, our journey awaits! 
1. Leh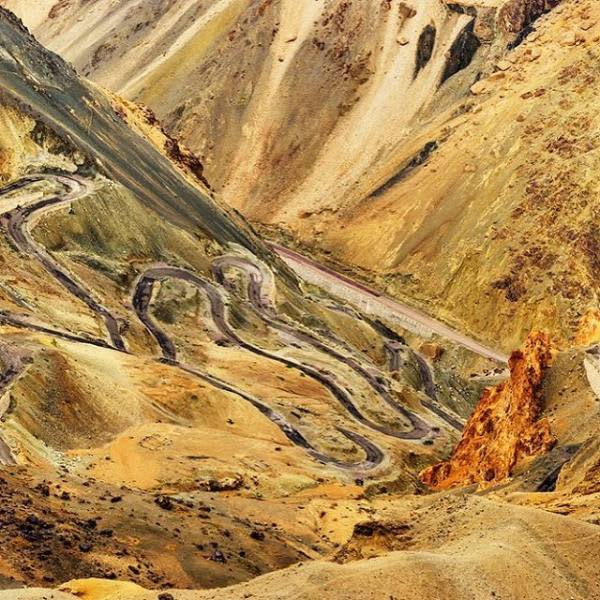 Picture Credits: leh_ladakh_road_trip
The evergreen posterchild of getaways, no travelling list would ever be truly complete without a nod towards the lifechanging trip to Leh. The brazen mountains, azure skies and vast stretches of a quiet road, uninterrupted by man or its technological quarry, make this a journey of a lifetime. Ever heard the saying "It's not the destination, but the Journey"? Well, a trip to Leh is an encapsulation of the same energy.   
Distance From Delhi | 1,100 Kilometers
2. Auli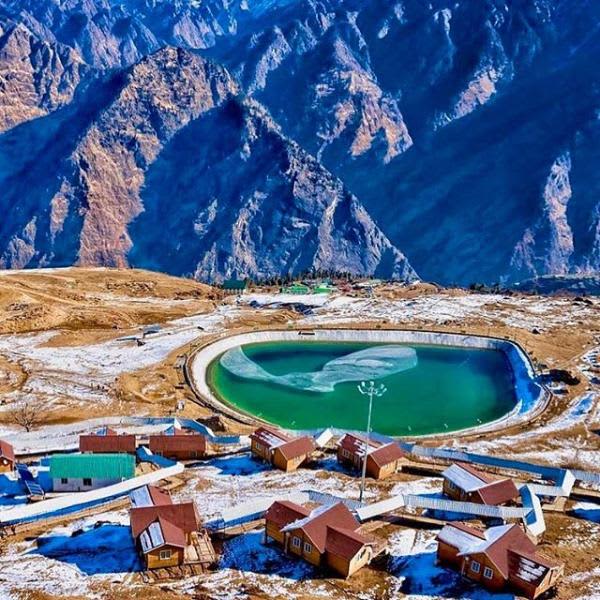 Picture Credits: wanderlust_captured_
If snowcapped mountains are your thing, then Auli is your destination! Often known for its comparisons to Switzerland, Auli is a slice of heaven on earth. As you travel on the long winding roads amidst nature's bosom, the hue and cry of the city-life will be a distant echo in your mind. Head over to Auli for a soul-stirring experience, one that will leave you a changed individual for life.   
Distance From Delhi | 398 Kilometers
3. Jaipur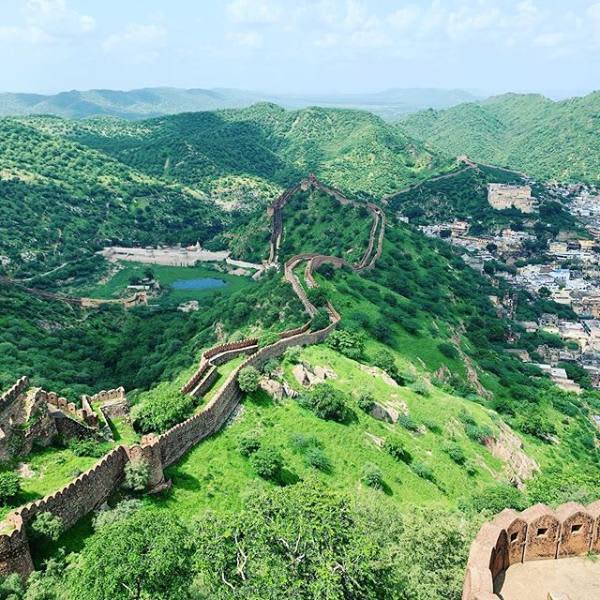 Picture Credits: jaipurtraveling
A road trip to Jaipur is nothing short of a fantastic experience to immerse yourself in. While travelling to the Pink City, you'll get a chance to witness the glory of Aravali Hills and the incredible forts peppered nearby. The city itself is a melting pot of unique culture and heritage which is tremendously refreshing. There's a sense of magic in the city, in the bustling streets, the colourful markets, the distant forts and of course the incredibly tempting food. And let's be honest, don't we all need some extra magic in our lives?   
Distance From Delhi | 281 Kilometers
4. Damdama Lake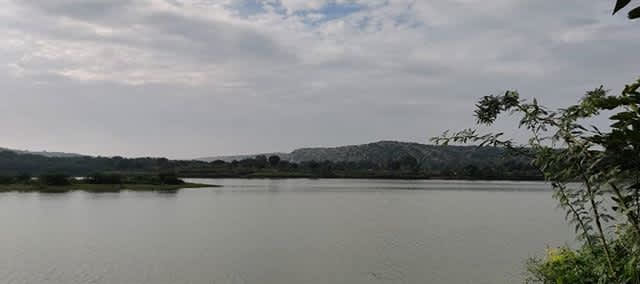 Picture Credits: pedalope
Less than an hour away from the capital, Damdama Lake is a spectacular destination to spend your weekend at. Enjoy the pleasing beauty of the lake as you spend your time on activities like boating and birdwatching, and finally settling for the night at one of the various resorts nearby. If you seek tranquillity, then spend your time upon the placid waters of the lake as you float freely under the vast open skies.     
Distance From Delhi | 61 Kilometers
5. Bharatpur Bird Sanctuary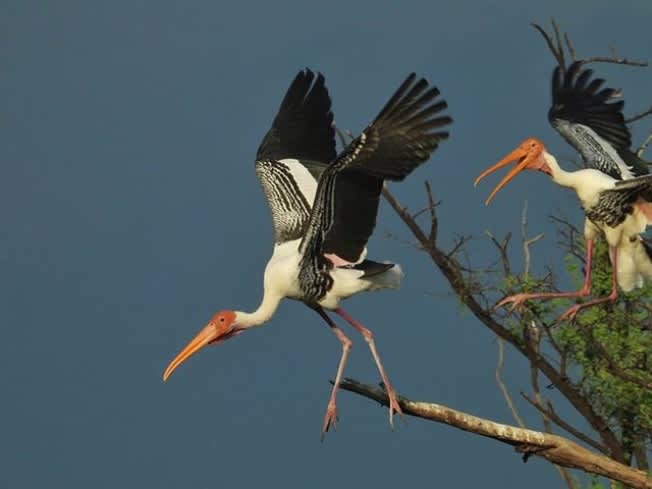 Picture Credits: kishanm005
Head over to the renowned Bharatpur Bird Sanctuary to step into the green cocoon of nature, and immerse yourself in the calming activity of birdwatching. There's something tremendously cathartic about losing yourself in a new activity, and this Sanctuary is all set to be your new haven. Also isn't there something so poetic about travelling to see birds, who themselves have migrated from distant lands to meet you! Prepare to strike a camaraderie with our avian friends, as you engage in a game of hide and seek at the Bharatpur Bird Sanctuary.  
Distance From Delhi | 182 Kilometers
6. Agra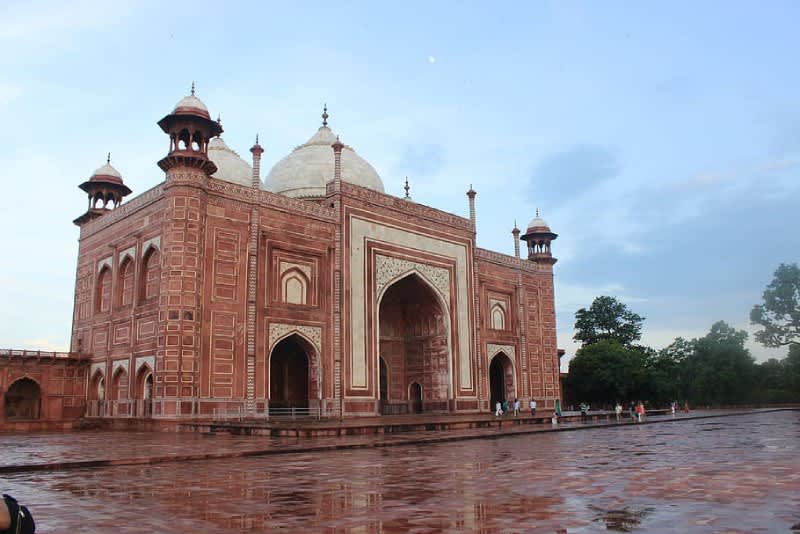 The home of one of the Seven Wonders of the World, Agra is easily accessible through the Yamuna Expressway. Other than the beautiful Taj Mahal, it's a repository of several archaeological wonders which are a sight to behold! Head over to Agra for a serene journey devoid of any of that regular trip exhaustion.   
Distance From Delhi | 233 Kilometers
7. Kasauli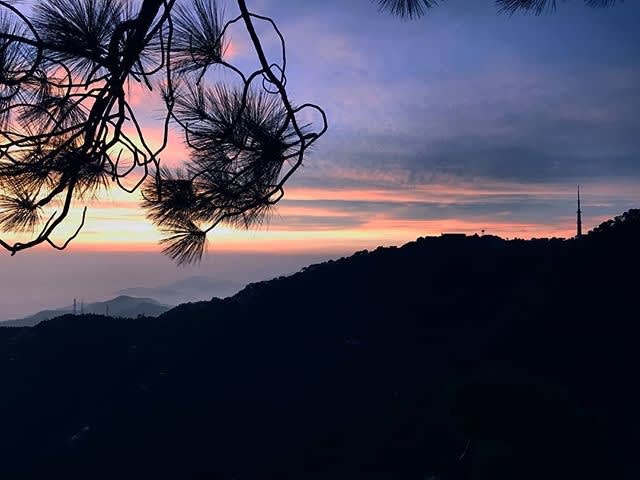 Picture Credits: kasauliates
Kasauli is the perfect summer destination if you're looking to beat the sultry dilliwali garmi. WIth spellbinding sights at every turn of the road, Kasauli is a balm for sore eyes. Once you reach the place, don't forget to watch the jaw-dropping view from atop the Monkey Point! Enter the primordial, snowy world of Auli for a thrilling experience!   
Distance From Delhi | 519 Kilometers
So pack your DSLRs, choose your dream destination and begin the journey you've been putting off for far too long!