Delhi
7 Most Insta-Worthy Boho Goodies To Bag At The Fabulous Boho Bazaar This Weekend
This is a public service announcement concerning the arrival of the most fantabulous shopping fiesta of town - Boho Bazaar. More than 50 curated exhibitors are setting camp at this flea market and are going to pamper you with up to 70% discounts on their products. Yes, you heard that right, but the awesomeness doesn't stop there. Your tummies will also be treated to some mouthwatering delights and your wallets are going to rejoice the pocket-friendly booze. 10 homegrown artists will create a vibe so chill that Delhi winters got nothing over it!
If scrolling through Instagram is your fav pastime, firstly high-five because SAME, then these brands will surely grab your attention. We love social media validation and we cannot lie. These are the most Insta-worthy Boho goodies that all you netizens need to up your Insta games!
1. Pretty Pop-Up Cards From Paperkami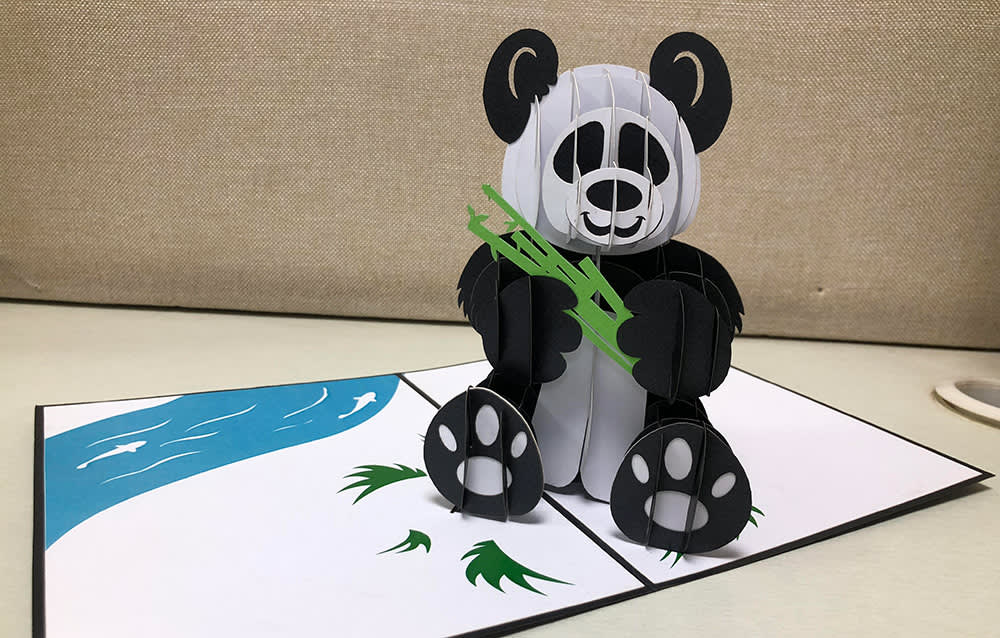 This brand is going to infuse you with the joy and nostalgia of greeting cards. Paperkami does greeting cards with an elegant twist. Inspired by the art exquisite Japanese art of Kirigami, their pop-up cards are designed with artistic precision, astounding craftsmanship and of course, love. These cards make for thoughtful gifts that are bound to get major likes and heart-eyed reactions on your Instagrams!
Check Out Their FB Page |  https://www.facebook.com/paperkamipopcards/
2. Hand Crafted 3D Soaps From Elysia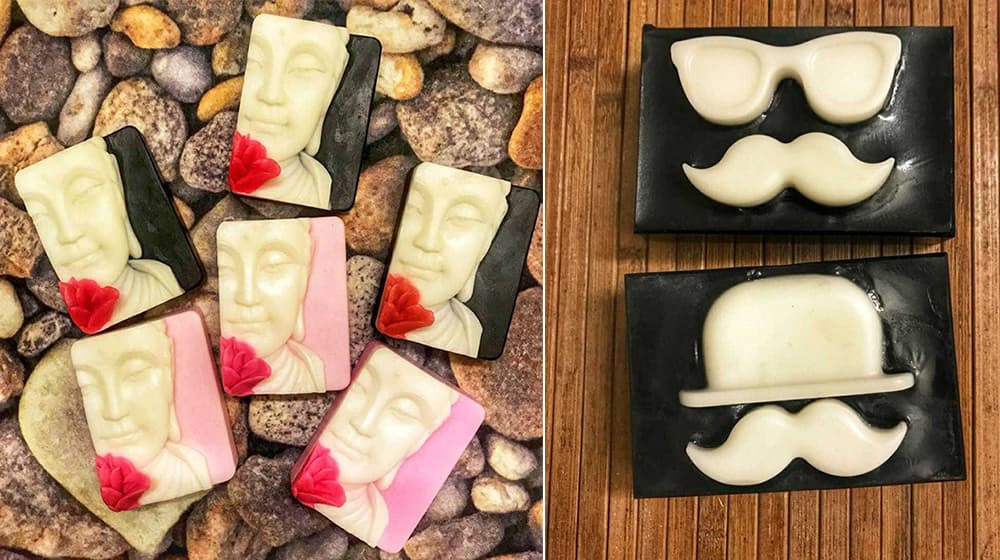 If you love all things unconventional, Elysia Soaps are what you need in your life. This brand has taken an eccentric spin on soaps, elevating them to the next level. You'll enjoy a pampering sesh with their handcrafted soaps that are infused with semi-precious gemstones and therapeutic aromas. Fancy much? Their 3D soap designs with Buddha and moustaches are just what your feeds need for a fresh makeover!
Check Out Their FB Page | https://www.facebook.com/ElysiaSoaps/
3. Pelican Print Juttis & Floral Juttis From Saya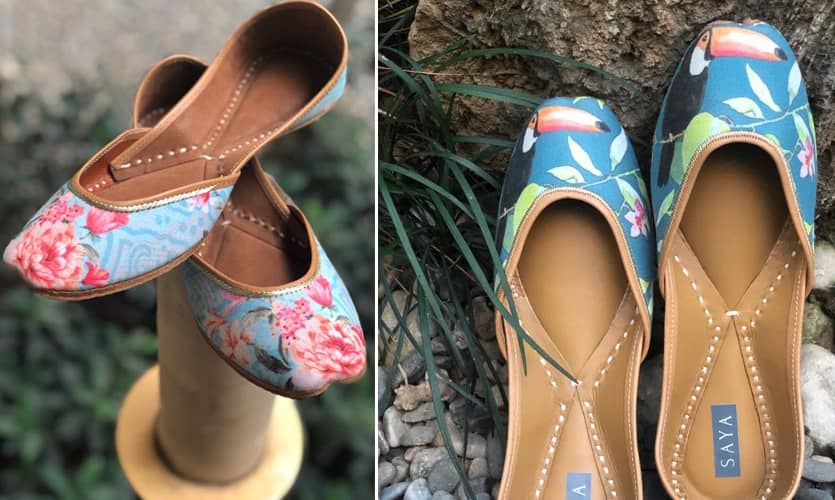 Saya does the most intricately designed juttis that will definitely amp up your 'From Where I Stand' posts. They make embroidered juttis in colours so aesthetic that we can't stop crushing over 'em. You can pair these Indo-Western juttis with your salwars or give your ripped jeans a fusion twist. Every set tells a story and you must hoard as many as you can here!
Check Out Their FB Page | https://www.facebook.com/sayaofficial1/?ref=br_rs
4. Tote Bags With Animal Prints From Cott N Curls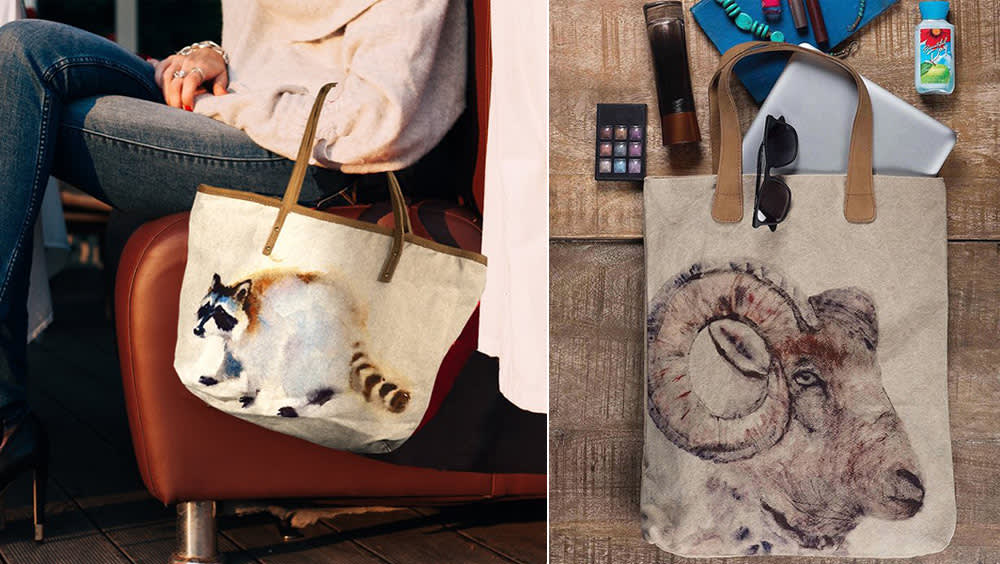 If you're always on the lookout for fun and functional bags, then these awesome offerings of Cott N Curls are going to be your new BFFs. They have some pretty terrific canvas bags, totes and tablet covers. The lovely animal prints on their products are exceptionally exquisite. With their bags, you're going to be baggin' it up in style and we're not sure if Instagram is ready for those bomb OOTD photos!
Check Out Their FB Page | https://www.facebook.com/cottncurls/
5. Funky Diaries & Badges From Neha Doodles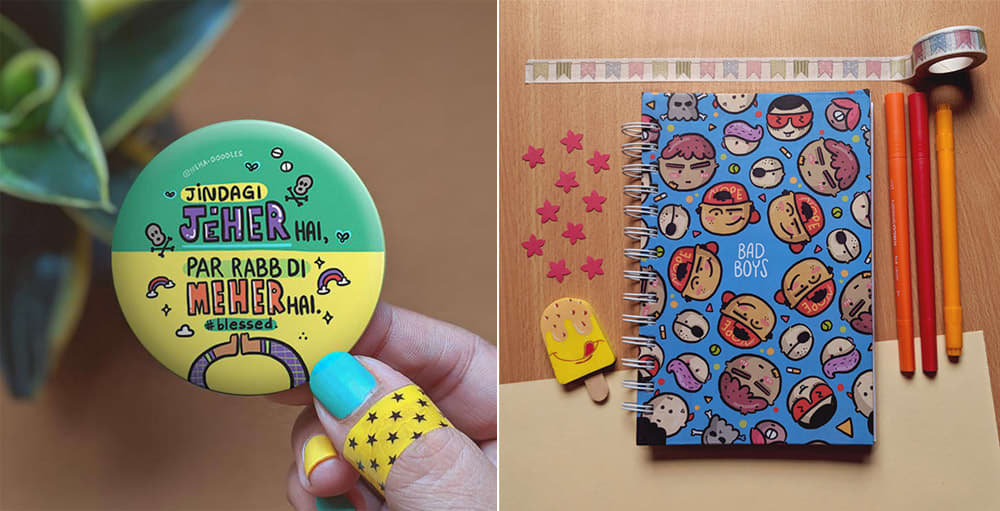 Widely popular artist Neha Doodles is heading over to this fiery fiesta and our happiness is skyrocketing. Her trendy stickers, stamps and badges will spice your jackets and backpacks. We can't wait to parade around these cool merch with rad quotes like 'Out Of Your League' and 'Kaafi Sensitive'. Her products are Instagrammable AF and we can't wait to flaunt these funky stamps and badges!
Check Out Her FB Page | https://www.facebook.com/neha.doodles/
6. Asymmetric Tube Dresses From Arabellaa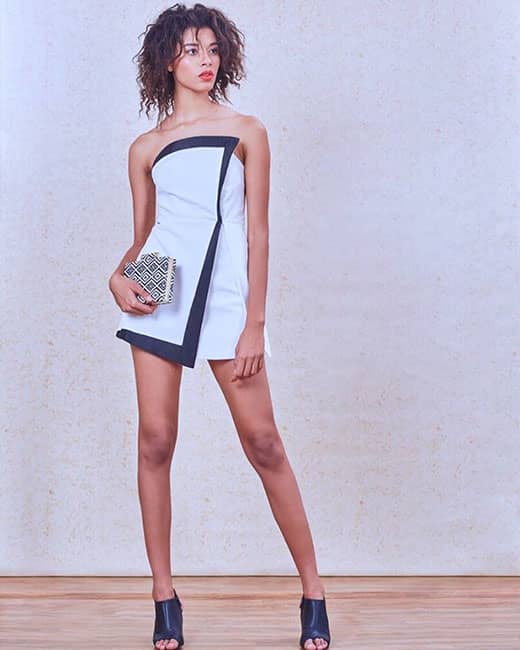 The spectacular brand Arabellaa is also making their way to this epic flea market and we're so pumped about it. You'll be spoilt for choice from their amazing collection of 'Give Me A Break' tees, trench mini dresses, crop tops, satin shirts, tuxedo dresses, leather skirts, sweatshirts and so much more. Their asymmetric tube dresses will make a bold statement on your feeds. Phew! We can already see our wallets getting pretty thin. But a 10% discount on these adorbs apparel and a few hundred likes on Instagram make up for it!
Check Out Their FB Page | https://www.facebook.com/ArabellaaOfficial/
7. Tassel Earrings & Other Snazzy Accessories From Malasri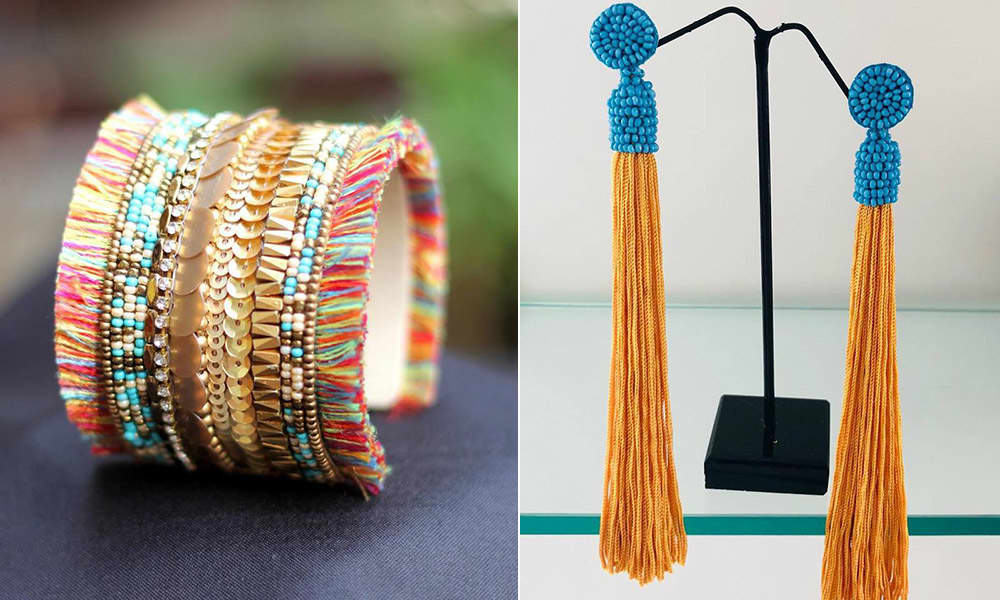 You can never have too many accessories and if you don't own a Malasri piece, then your jewellery box is incomplete. Their collection is a heaven of enchanting earrings, headbands and bedazzling bracelets. These pieces will add so much more pizzazz to any outfit and amp up your look with a pinch of oomph. We're thrilled about getting our hands on their exquisite range at Boho Bazaar and you should be too!
Check Out Their FB Page | https://www.facebook.com/MalasriThePreciousMetal/
And you know what else has got us hooked to this shopping fest? This carnival is gonna have a 20 feet long BBQ grill (WOW!), food trucks, beer at MRP rates and fun activities like dreamcatcher-making workshops, nail & tattoo art, doodling classes and tons more! And if you love music and live performances, this extravaganza is gonna keep you entertained with over 10 home-grown artists and bands, including Sejal Morris Collective, who're gonna perform there just for you all! Wait, there's more - another LIT thing about this flea market is that EVERYTHING will be available at slashed rates here with discounts of upto a whopping 70%!
With these goodies, it's going to be raining likes on Instagram and we can only cheer Hallelujah!
When | Saturday & Sunday - 19th & 20th January
Where | The HUB - DLF Promenade, Vasant Kunj
Entry | Free
Timings | 11 AM - 11 PM
RSVP On FB Here | https://www.facebook.com/events/797053314001173/