Delhi
7 Of The Most Allegedly Haunted And Spooky Roads In India That MUST Be Avoided!
Travelling down to these mysterious and spooky roads can be dangerous. There are many rumours and stories that revolve around their treacherous past. Some claim that these roads have been haunted for more than 100 years now and others even refrain to set foot on these. So why are people so keen on avoiding these roads? Scroll down to find out - but fair warning, this is NOT for the faint-hearted!
1. Kashedi Ghat Road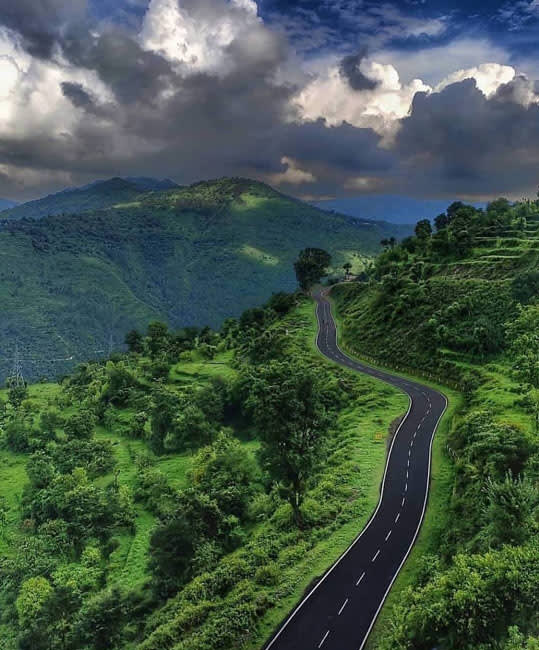 Picture Credits: aaplo.kokan
With knife-edge sharp cuts, the Kashedi Ghat Road is profusely famous for its nerve-wracking and jolting stories. Legend has it that if you find yourself travelling down this spooky and haunted path, then you shouldn't ever take non-veg food articles with you. It's claimed that the blood-sucking witches come and take away all your non-veg items and if they are a little more hungry, then they'll cart you off as well! Many people claim to have scratches on their backs, neck and faces owing to these freaks of nature. Many also say that their car keeps stopping abruptly in the middle of these roads, so whatever you do, avoid this one!
Where | Mumbai - Goa Highway 
2. Road En Route Bhangarh Fort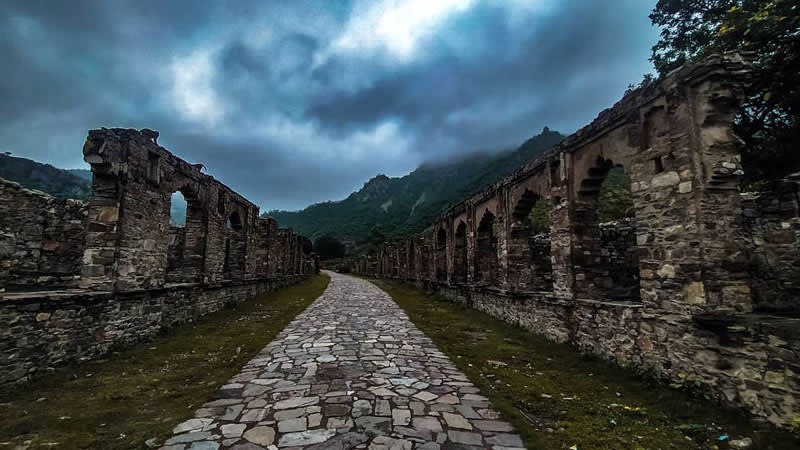 Picture Credits: _mastraho
One of the most haunted places in India, Bhangarh Fort has been widely chronicled for paranormal activity. The road alongside this spooky fort on the Delhi-Jaipur Highway is also known to be cursed. People claim to have faced terrible things here. Many allege that when they were passing through here, they could actually feel something negative and abnormal in the atmosphere. So spooky!
Where | Delhi - Jaipur Highway 
3. Delhi Cantonment Road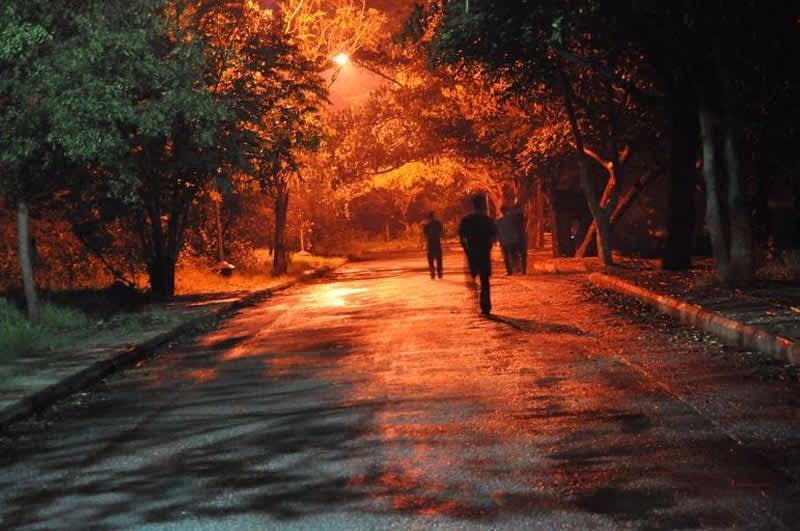 This Is A Representative Image
The Delhi Cantonment road is said to be haunted by a lady with open tresses, dressed up in a white gleaming saree that can pierce through your eyes come nightfall. This lady is said to be supernatural and runs alongside your car at speeds that are unthinkable for any human being. She regularly stands or appears at the roadside, where she asks for a lift. The surrounding area, coupled with a thousand trees, becomes pitch black and you stand hypnotised by the colour of her saree. That just gave us the chills!
Where | Delhi Cantonment 
4. Blue Cross Road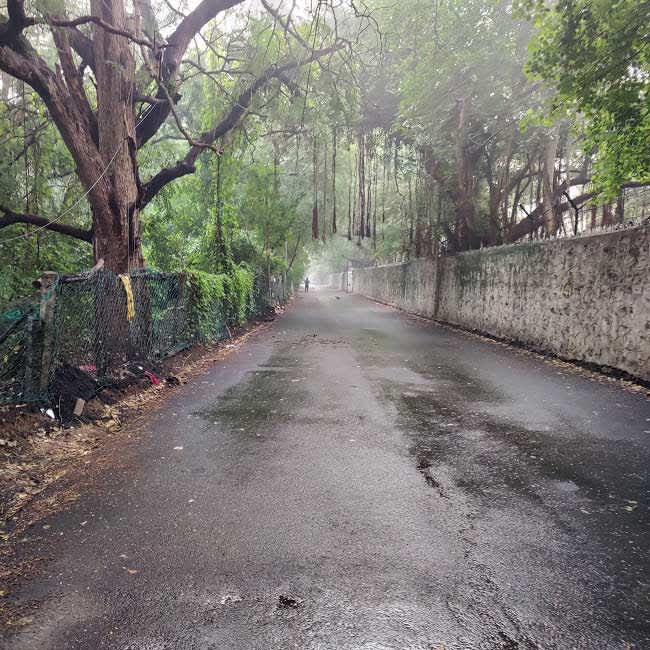 Picture Credits: Reuben S
With only a few specks of light in between, this road is mostly covered with darkness due to its canopy of trees. Numerous suicides have been reported here. At night, this road seems like a walk of death in itself. Showered with eerie noises, it is also considered Chennai's most haunted lane. Many people claim that they have seen a human-like creature who seems to be doing paranormal activities here. Travel down this path only at your own risk!
Where | 32, 4th Avenue, Custom Colony, Besant Nagar, Chennai
5.  Sathyamangalam Wildlife Sanctuary Corridor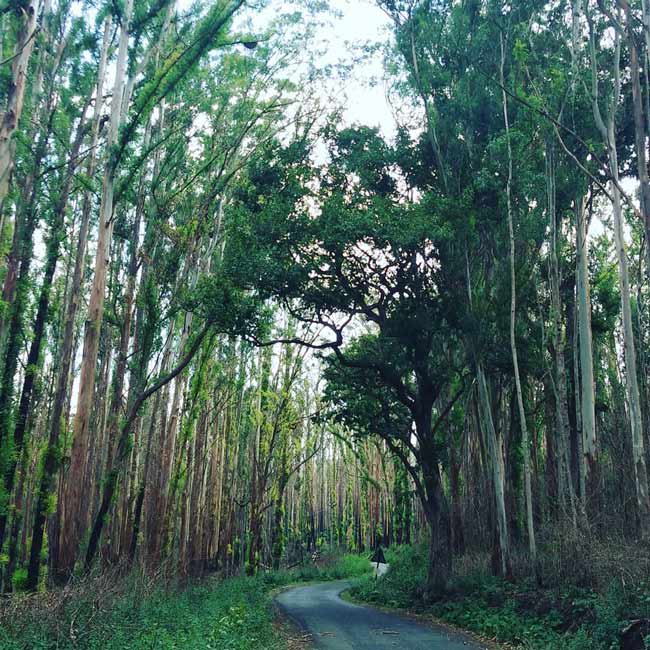 Picture Credits: /wiki.990
Sathyamangalam Wildlife Sanctuary Corridor is considered one of the most haunted roads in Tamil Nadu. Primarily located on NH209, it is said that this road is home of the legendary Indian bandit, Veerappan. Troubling screams and car screeches have been heard here for ages. It is believed that this corridor is haunted by the bandit himself. Some people have also seen the disturbing sight of floating lights here. Defo steer clear of this one, folks!
Where | NH209, Tamil Nadu
6. Marve & Madh Island Road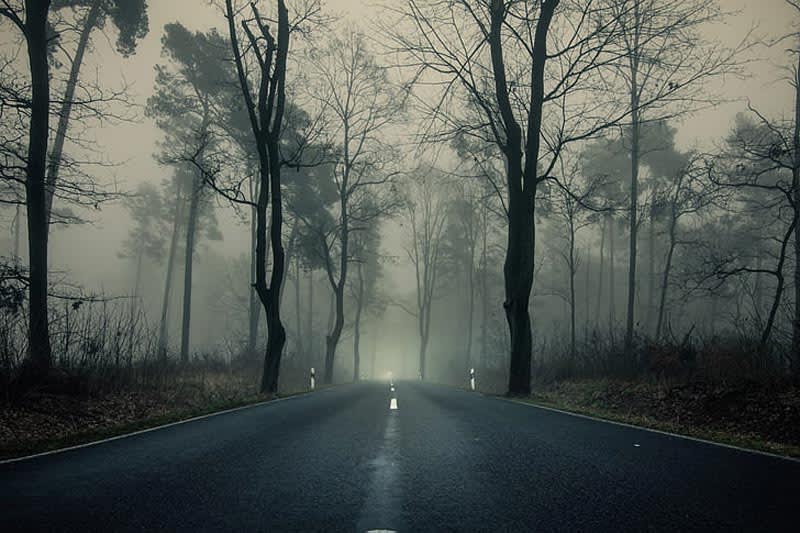 This Is A Representative Image
With a grievous backstory entailing the dark and sinful betrayal of a husband to his wife, Marve & Madh Island Road is very controversial. It is said that the husband purposefully sped up the car carrying his wife in front of a truck and managed to send his wife to her death and escaped by jumping out. The road is said to be haunted by the wife's ghost, who is dressed in bridal wear and can be heard by the tinkling sound of her anklets. The distant screams as well as the stark contrast of the eerie silence contributes to the mystery of this road. 
Where | Marve, Mumbai 
7. Dwarka Sector 9 Road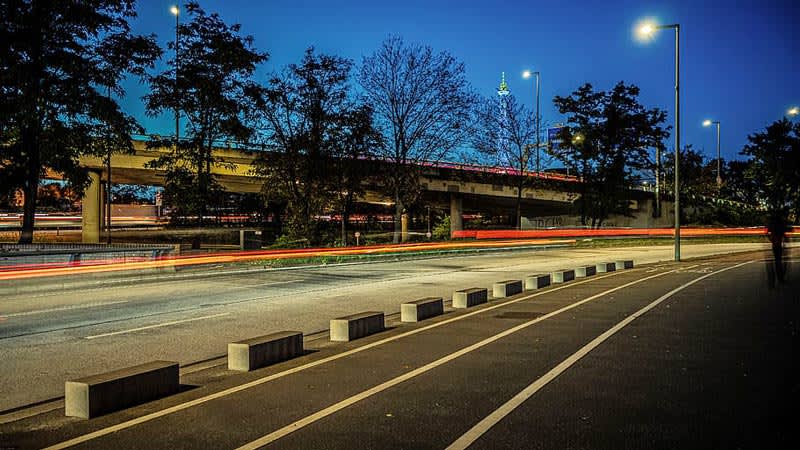 This Is A Representative Image
The trembling rumours about Dwarkas's haunted road, i.e. the Sector 9 road, give us goosebumps! It is believed that the passersby here are slapped violently by some unknown entity. Many cab drivers have also experienced the same. The story behind this violent thrashing is said to be the demise of a small girl who was crushed by a cab during the construction of the metro station. People fear crossing this road as an old lady's ghost, along with the little girl, in search of vengeance, haunts people.  
Where | Sector 9, Near Dwarka Sector 9 Metro Station 
Go and explore these haunted roads only if you're gutsy enough!