Delhi
8 Most Beautiful And Sought-After Residential Areas In Ghaziabad
Ghaziabad has become a prominent member of the NCR collective due to its fast-paced establishments of residential areas. With a bustling commercial environment comprising elements like hospitals, schools, market complexes, well-maintained logistical services and well-connected transport services, Ghaziabad ensures a homely and safe atmosphere for people to live in. So we decided to compile a list of the absolute cream of the crop of residential areas in the city that exude warmth and leisure. Read on to know more!
1. Vaishali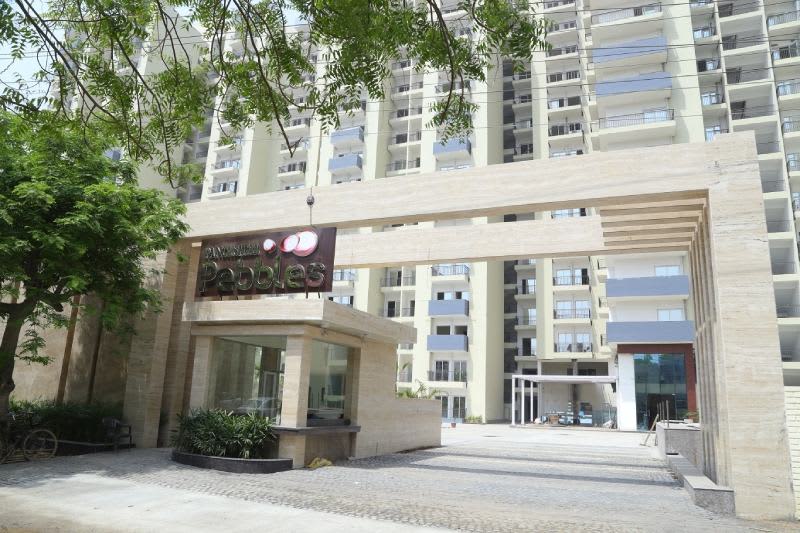 Picture Credits: proptiger
Most metro-commuters recognize this place as a prominent terminal station, but little did we know, it's among one of the residential localities, swarmed with high-rise housing complexes. Vaishali depicts a new-age way of living, being a mini-metropolitan in the largest district of Western UP! The area has a family-friendly atmosphere, with oodles of parks, schools, hospitals, ATMs, malls, restaurants, and gyms. The best part is that it is easily accessible to the metro! 
2. Vasundhara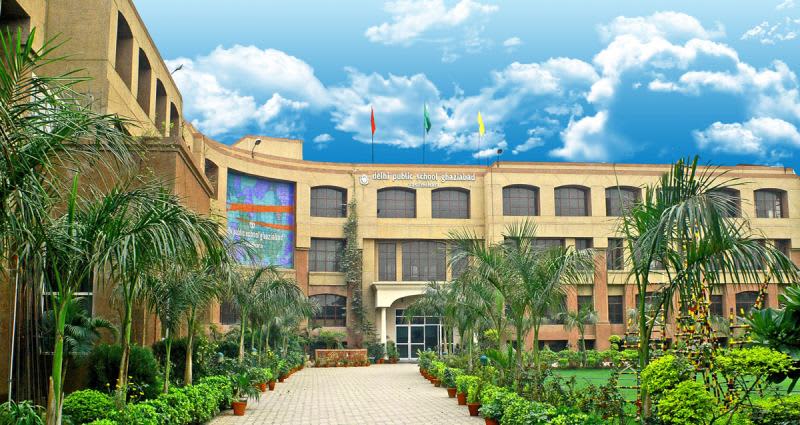 Picture Credits: dpsgs
Vasundhara is an incredible residential area in Ghaziabad that features well-maintained and self-sufficient housing establishments. The area features exceptional road connectivity with all major localities in the vicinity like Noida, Indirapuram, Delhi and more. The abundance of beautiful open spaces and two major connecting roadways, NH-24 and GT Road, make Vasundhara the perfect choice for families to live in!
3. Kaushambi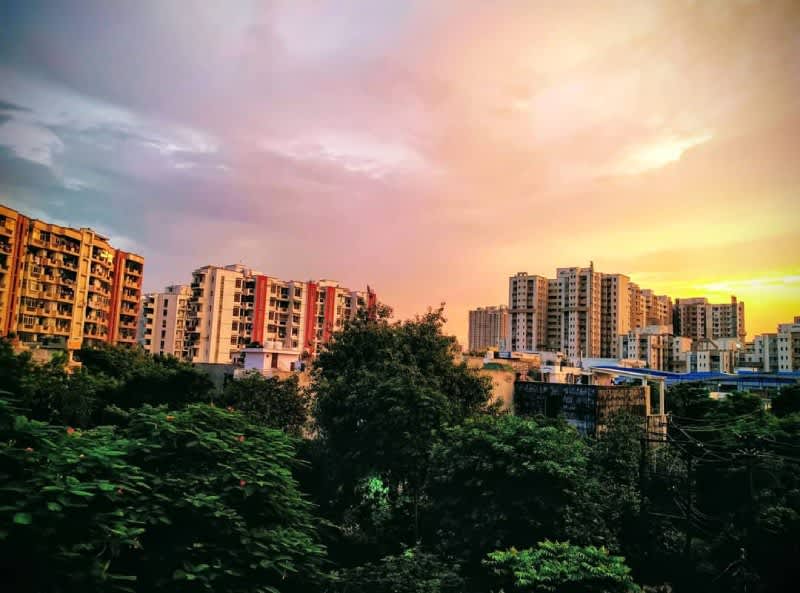 Picture Credits: _my_insight_
A well-planned locality that comprises appealing elements like sky-high residential towers, parks, marketplaces, commercial complexes, and two grand shopping malls in the vicinity, Kaushambi offers boatloads to residents living here. People residing in this locality mainly boast about the impeccable location, having a railway station, a bus station and even a metro station at a spitting distance! Kaushambi is a quaint little place to live and would be perfect for those who like an undisturbed and tranquil environment around their home.
4. Chander Nagar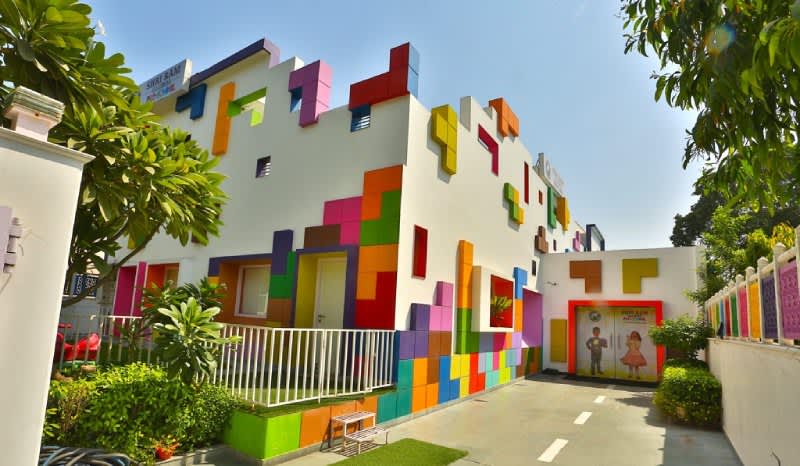 Picture Credits: srgpschandernagar
One of the lesser-known localities in the city, Chander Nagar is a pleasant area that exudes serenity of the highest degree. Primarily consisting of standalone houses, the area ensures the inhabitants' privacy and offers sprawling parks and lush greens at every corner. Chander Nagar is nestled in a location that's secluded from the undying city chaos, which is ironic considering how accessible metro stations and nearby areas like Anand Vihar are to the place. One of the underrated runners in the city, Chander Nagar is nothing less than a hidden gem! P.S. The locality also houses a nearly-deserted, yet functional railway station that you could visit to take aesthetic snaps for the 'gram!
5. Raj Nagar Extension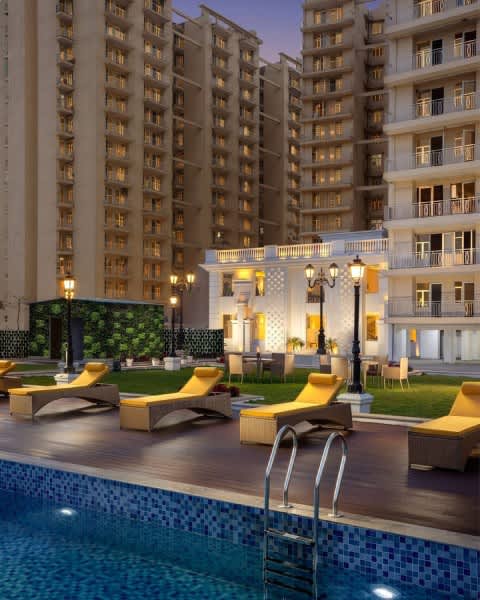 Picture Credits: atulpratapchauhann
A quintessential locality that houses clusters of luxury housing complexes, Raj Nagar Extension is the most in-demand place for new homeowners in town! This well-planned and well-connected locality finds itself to be immensely sought-after, mainly due to the big open spaces and less crowded areas. The proposed fast rail travel framework and the rebuilding of NH58 have boosted the demand for homes nearby. One can find some peace of mind living here and hence, the demand for the place justifies itself!
6. Indirapuram 
Picture Credits: commercialproperty
Undoubtedly the most developed and possibly the most popular locality in Ghaziabad, one usually considers Indirapuram as a no-brainer when it comes to leisure and safety. With amazing metro connectivity, great schools, an abundance of hospitals and plenty of commercial complexes in and around the locality, Indirapuram makes for one of the best places to live in Ghaziabad. Moreover, it could justifiably take home the title of the poshest area in the city!
7. Crossings Republik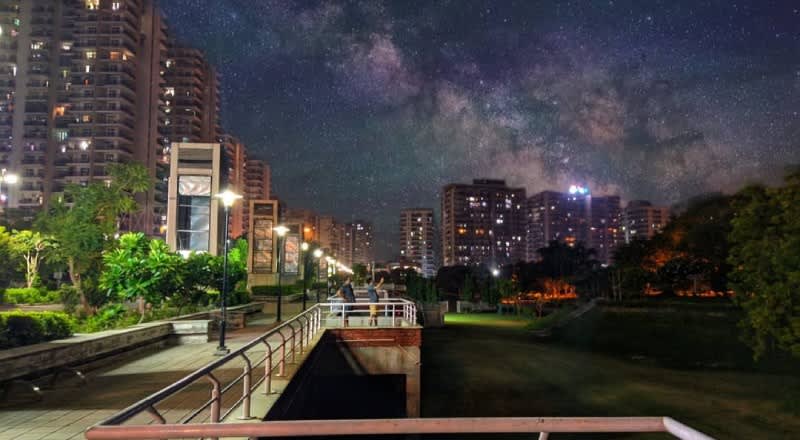 Picture Credits: pranavbawiskar
This area involves a unique concept that has piqued the interest of several city dwellers in NCR and made it one of Ghaziabad's most desirable living spots. Crossings Republik is an entirely human-made township comprising nothing but high-rise housing complexes. Integrating the areas of two villages into one, this township was built to ensure luxury and grandeur coupled with all the facilities necessary to sustain a full-fledged livelihood. The township features market complexes, schools, hospitals, a police station and much more! Plus, the accessibility to major roadways makes it super convenient for the residents to head over to the main city. 
8. Nehru Nagar
Located in the outskirts of the city, Nehru Nagar is the main choice on the rundown of the most sought-after residences in Ghaziabad that can gladly call itself perhaps the most secure region inside the city. Close to other prominent areas like Vaishali, Kaushambi and other commercial regions, Nehru Nagar boasts of several decent foundations, hospitals, shopping regions, and sports parks.
So as we saw, Ghaziabad is quite a hospitable city, owing to the plethora of residential areas; If you ask us, that sure induces a whole lotta NCR pride!