Delhi
7 Mind-Numbingly Bone-Chilling Movies That Score High On Our Scare-O-Meter
Not that 2020 is not already scary enough but just to add a bit of the 'thrill garnish' onto this horrifying 2020 platter, we've made a list of the most frightening horror movies ever that are gonna scare the bejesus out of you. Scroll down if you've got the guts and make sure you've got your bae with you, 'cause trust us, you're gonna want to hold on tight! 
1. Rosemary's Baby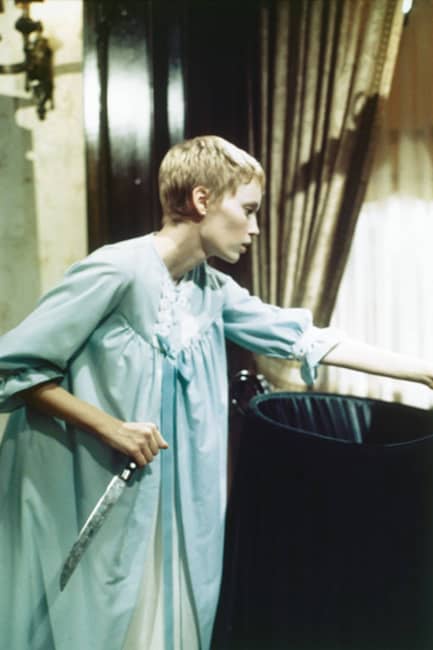 An Academy Award winner, this movie is so much more than just the usual gory horror movies. The cast and the storyline is enough to get you through this brilliantly written film with very intriguing horror scenes that won't let you sleep for days after. We'd give this a 10/10 on the scare-o-meter, and you should press play on it, if you haven't seen this iconic movie already!
Watch Online Here |  Rosemary's Baby 
2. Lights Out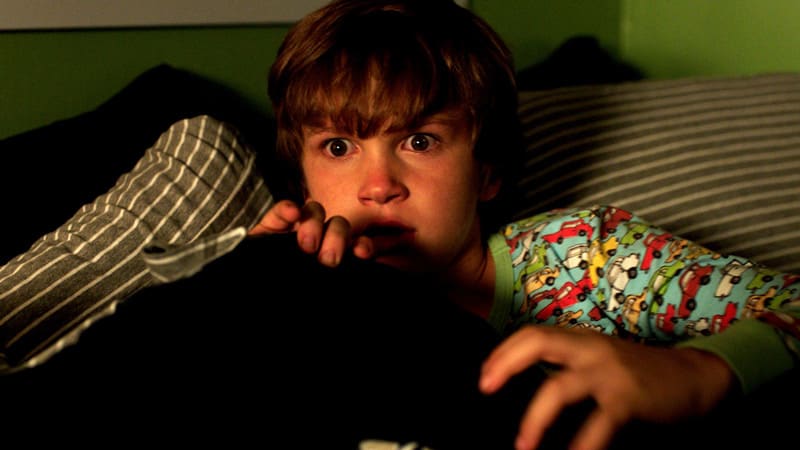 This is one of those few movies that you'd love to watch again and again, given the genre. Never a dull moment with this one, it'll surely make you go 'Lights on, please'! The plot is extremely on-point and intriguing and the climax will make you go bananas (we're saying as much as we can without giving out spoilers!). Go watch this one with lots of lights that can be turned on nearby and whole tubs of popcorn for comfort!
Watch Online Here | Lights Out  
3. Evil Dead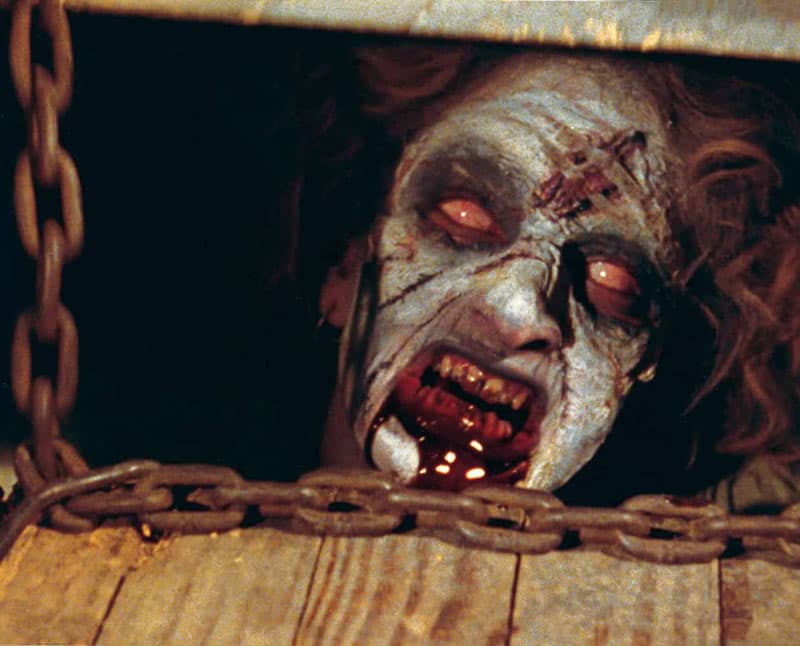 Picture Credits: imdb
Before watching this, please zero in on the exact location of the nearest washroom 'cause this one scores a whopping 12/10 on the scare-o-meter. Keep your holy books handy as this movie is nothing less than a petrifying adventure. Although the plot is mostly tolerable, the very graphic horror scenes are not for the faint-hearted, so go watch it if you've got the chops! 
Watch Online Here | Evil Dead  
 4. The Exorcist (1973)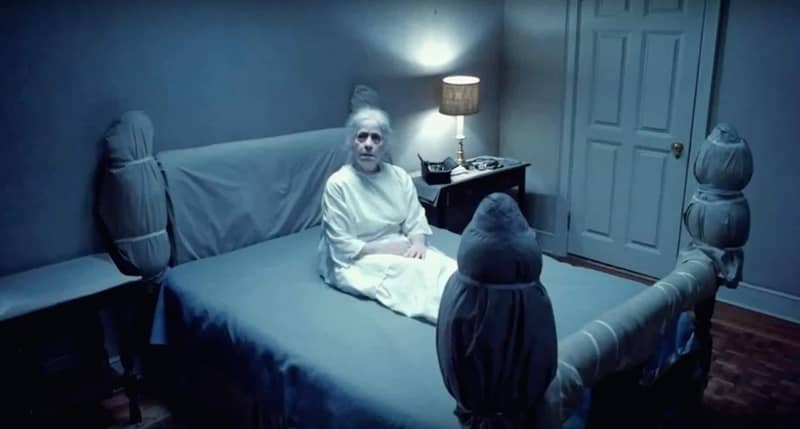 Picture Credits: imdb
A classic in the horror movie genre, this movie legit made quite a few people faint when it was released back in the 70s. The storyline is amazeballs and it'll perfectly satiate your horror movie hankerings for sure. Watch this one for that vintage horror movie marathon you've been wanting to plan!
Watch Online Here | The Exorcist 
5. Paranormal Activity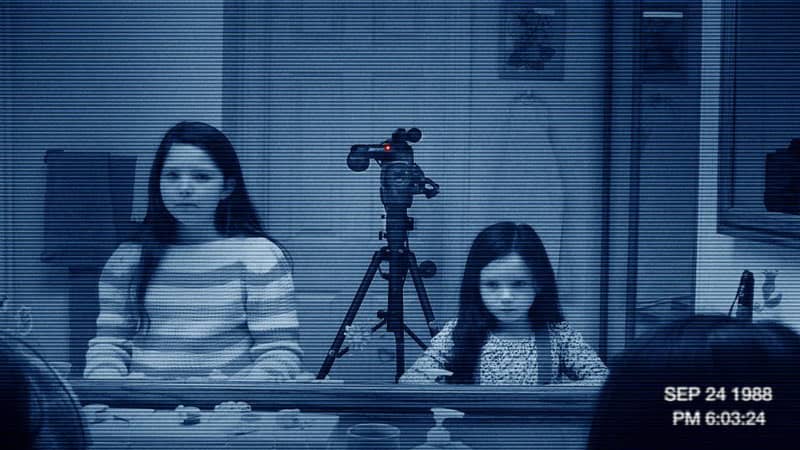 Using the found-footage style, this series is one of the most organically horrific documentaries in this genre owing to its filming techniques and became really popular. The storyline is rather slow but the horror element is top notch and enough to blow your socks off, so we say cue all the installments in this series and get ready for a horror movie fest like no other!
Watch Online Here | Paranormal Activity 
6. The Exorcism Of Emily Rose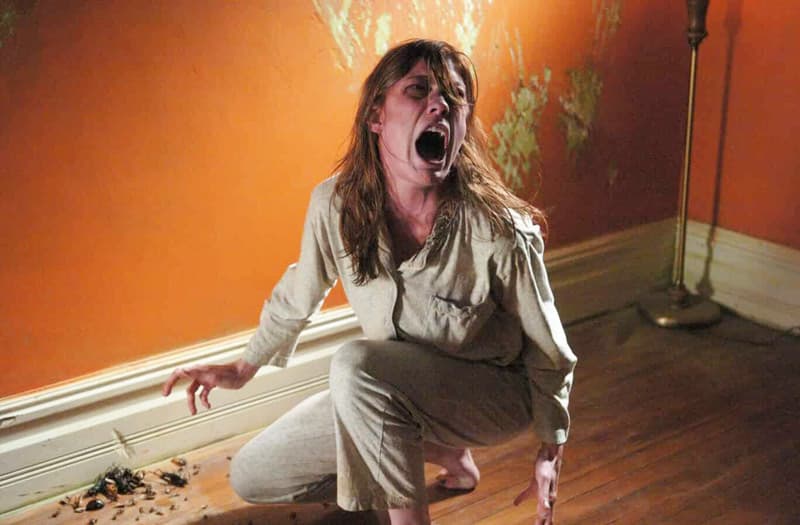 Picture Credits: imdb
If you're someone who doesn't believe in ghosts and the concept of possession, be ready to have a change of heart because this movie is based on a true story *chills*. The filming is exceptionally good, and the storytelling is impactful. You'll get all the spine-chilling horror elements in this one, which is why it deserves a 10/10 on the scare-o-meter.
Watch Online Here | The Exorcism Of Emily Rose  
7. The Babadook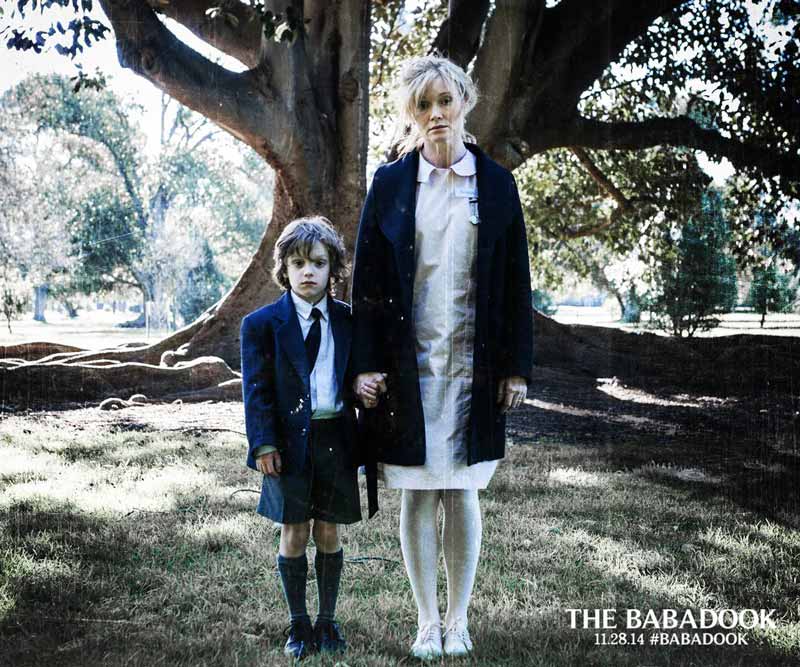 Brace yourselves, for this is a movie that'll give you goosebumps in the first few minutes itself. You'll have to pause/stop at many intervals because it's absolutely terrifying. We'll salute you if you go through it in one go. So, have at it and stream this one to feel the chills go down your spine. Happy and scary watching, peeps!
Watch Online Here | The Babadook   
For all the horror freaks out there, we know it's almost irresistible not to watch these right away so go ahead (with caution) and let the insanity unfold *wicked laughter*!