Delhi
8 Mind-Blowing Dishes You Can Prolly Only Find In South Delhi
Attention gastronomes! If you think that South Delhi is all about high-end malls and posh colonies, let us remind you how wrong you are. South Delhi is home to a plethora of restaurants and food stalls that will leave you craving for more. But more than that, there are a few amazing dishes that you may not find anywhere in the city other than South Delhi. Scroll to find out more about these exotic dishes!
1. Kolkata Biryani @ Kolkata Biryani House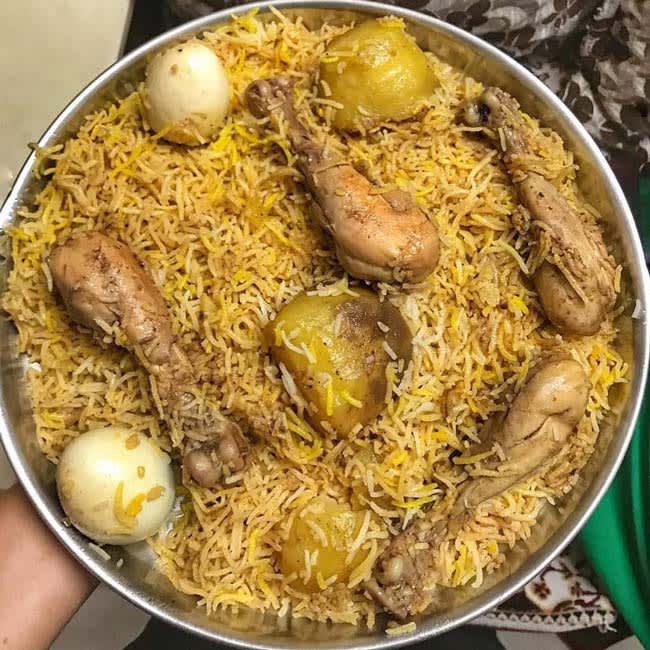 Picture Credits:  wanderersofdelhi
We all love Biryani, right? Not a lot of Delhiites are familiar with one style of the delicacy though - the Kolkata Biryani. You may revolt against the thought of adding potatoes to the royal dish but believe us, it tastes really great! When the Nawab of Awadh was exiled in Kolkata by the British in 1856, potato still used to be an exotic vegetable; and the Dum Pukht style of cooking ensured that the potatoes had the perfect masala and the aroma. Head out to Kolkata Biryani House to savour one of the best Biryanis in the city!
Where | Kolkata Biryani House - Market 1, C.R. Park
Timings | 11 AM - 11 PM
Call Them | +91 11 4174 9595
Price | Rs 225
Check Out Their FB Page | https://www.facebook.com/kolkatabiryanihouse 
2. Pork Momos @ Dilli Haat, INA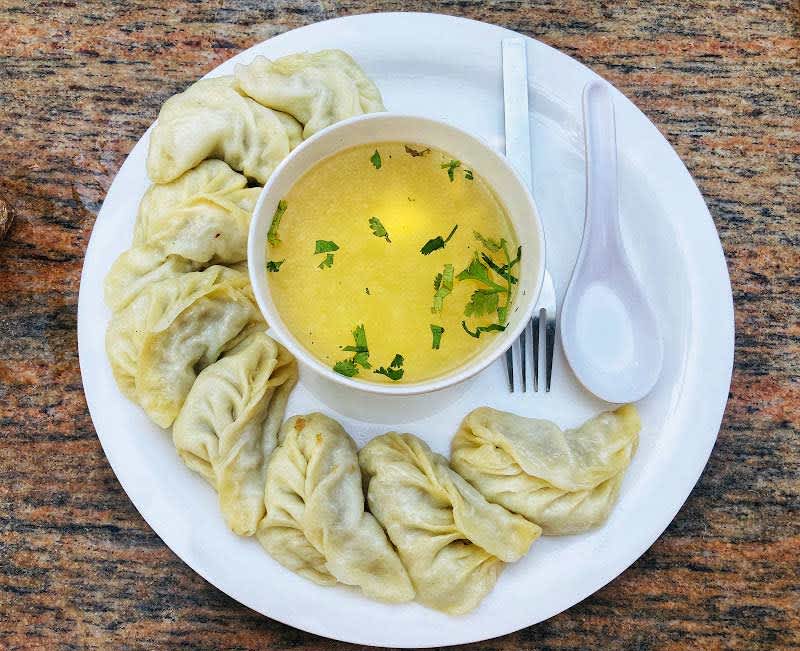 Picture Credits:  Barun Ghosh
Dilli Haat, apart from being the hub of handicrafts and embroideries, also happens to be the go-to place for foodies who want to get a taste of flavours from across the country. The food stalls of all the North-Eastern states serve some of the best momos in the town. A special mention to the fiery chutney that is bound to give your tongue a hot ride. One of the highlights here is the ultra juicy pork momos! Drop by for your share.
Where | Sikkim Tourism Tashi Delek Food Stall - Dilli Haat, INA
Timings | 12 Noon - 12:30 PM
Call Them | +91 9811 127 087
Price | Rs 150
3. Keema Paratha @ Moolchand Parantha
Picture Credits:  heavenlydelicacies
After the dhabas of Murthal, Moolchand is the go-to place for Dilliwalas to fulfil those cravings for paranthas. On a menu with so much to offer, the keema paratha with gravy is what attracts the most attention. And trust us, it is definitely worth the hype. So go on, try something new!   
Where | Moolchand Parantha - Moolchand Metro Station, Lajpat Nagar
Timings | 9 AM - 11:30 PM
Call Them | +91 9871 734 042
Price | Rs 130
4. Momos Biryani @ Lodhi Knights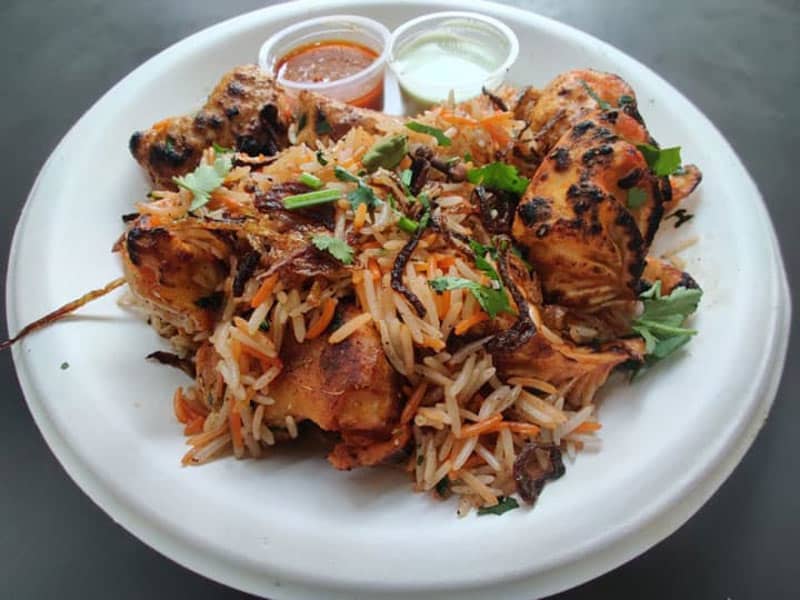 As Munna bhaiya would have said, Momos aur Biryani love hai hamara. So what if we tell you that Lodhi Knights serves the best of both worlds? So head out to this outlet and be floored by a zesty biryani topped with succulent momos. While you are at it, don't forget to get your hands on other amazing dishes such as momo nachos and scores of tandoori chaaps.
Where | Lodhi Knights - Khanna Market, Lodhi Colony
Timings | 11 AM - 12 Midnight
Call Them | +91 7011 566 264
Price | Rs 160
Check Out Their FB Page | https://www.facebook.com/lodhiknights 
5. Maggi Omelette At Kev's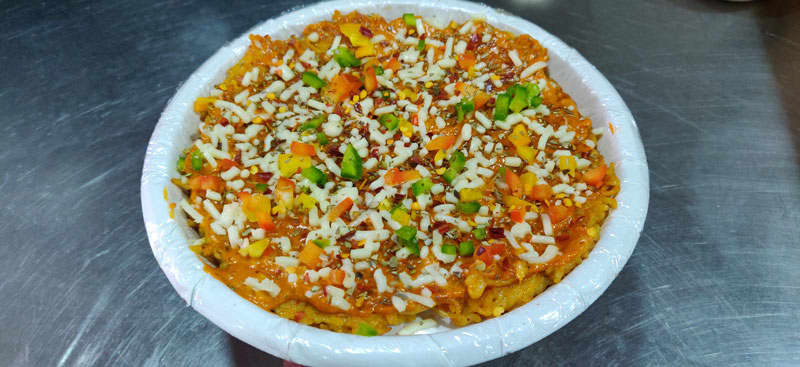 A juicy omelette infused with the goodness of Maggi, sounds interesting, right? Head to Kev's Cafe in Satyaniketan to experience more funky fusions and amazing wraps. We should warn you, you will be amazed by the unfathomable variety of Maggi available here.
Where | Kev's Cafe - Satyaniketan
Timings | 10 AM - 10 PM
Call Them | +91 8800 331 722
Price | Rs 100
6. Rice Chicken Momos At Darjeeling Steamers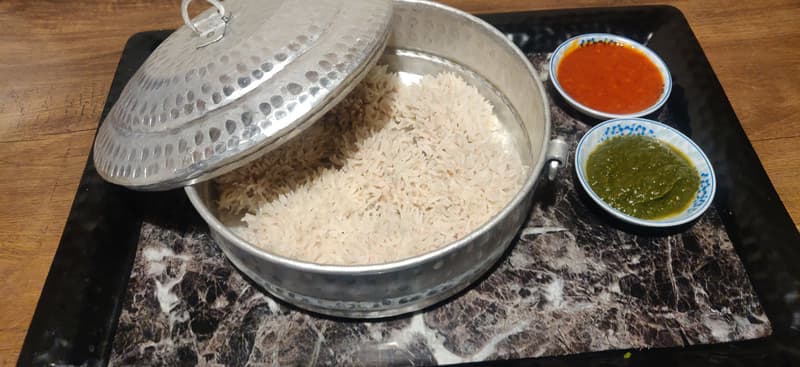 Nestled amidst the lanes of Shahpur Jat, Darjeeling Steamers is a quaint little cafe that serves authentic, and needless to say savoury Nepalese cuisine. One of the highlights here is the rice crust momos with chicken fillings. They have momos with unique crusts that are hard to find anywhere else in the city, along with exotic fillings such as shrimps and potatoes. Head over for your fill of deliciousness.
Where | Darjeeling Steamers - Shahpur Jat
Timings | 1 - 10 PM
Call Them | +91 9599 610 656
Price | Rs 200
Check Out Their FB Page | https://www.facebook.com/darjeelingsteamersdelhi 
7. Bombay Sandwich At WOW Sandwiches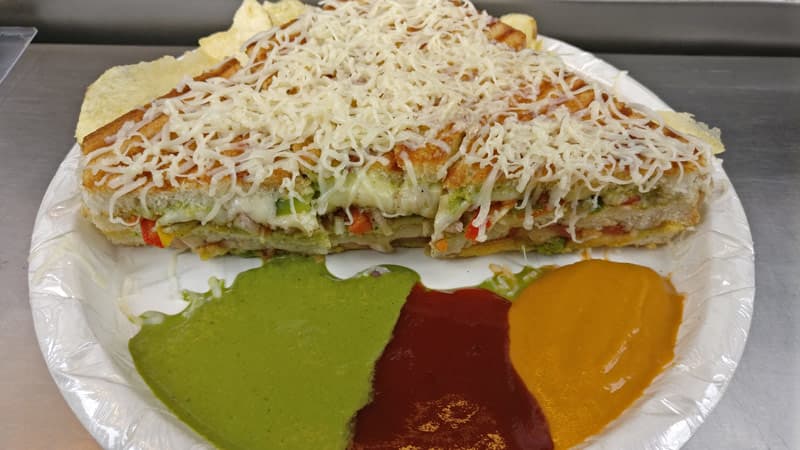 WOW Sandwiches may be a small stall but don't underestimate them, for they have some really amazing sandwiches to offer. They do Grilled Bombay Sandwiches that come heaped with a layer of grated cheese on top alongside three yummy chutneys, making for a zesty snack. Also offering pizzas and garlic breads, you should defo drop by here for an ultra cheesy feast.
Where | WOW Sandwiches - Block G, South Extension I
Timings | 9 AM - 10 PM
Call Them | +91 9911 057 091
Price | Rs 80
8. Afghani Burger At Lajpat Nagar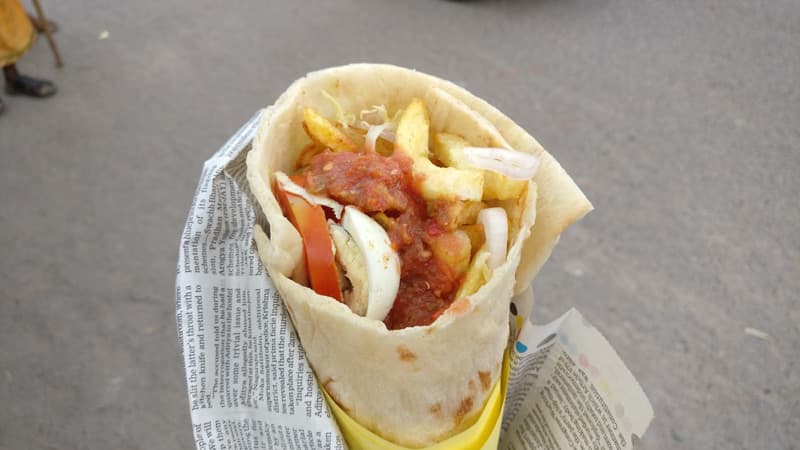 Saying that the Afghani Market at Lajpat Nagar is a haven for meat lovers would be an understatement. Amidst the several shops and stalls selling Afghani naans and kebabs, one can find a unique dish called Afghani Burger, which looks more like a wrap than a traditional burger. Stuffed with french fries, eggs, chicken and a special chutney, it leaves a tangy aftertaste in your mouth, perfectly balancing the sweet and spicy blend of the bread and red chilli. 
Where | Afghani Lane, Central Market, Lajpat Nagar
Price | Rs 50 (Veg) & Rs 100 (Non Veg)
So, are you craving for a bite, because we surely are!