Delhi
7 Mesmerizing Places Under Rs 3K That Are Just Perf For A Memorable Staycation
The months-long lockdown surely made us all go stir-crazy sitting in our homes, but does that mean that we can't have any vacays at all? Nope! We've compiled a whole list of the most stunning and pocket-friendly places within the city you can escape to for the perf staycation. Read on and start packing your bags, folks!
1. LetsBunk Poshtel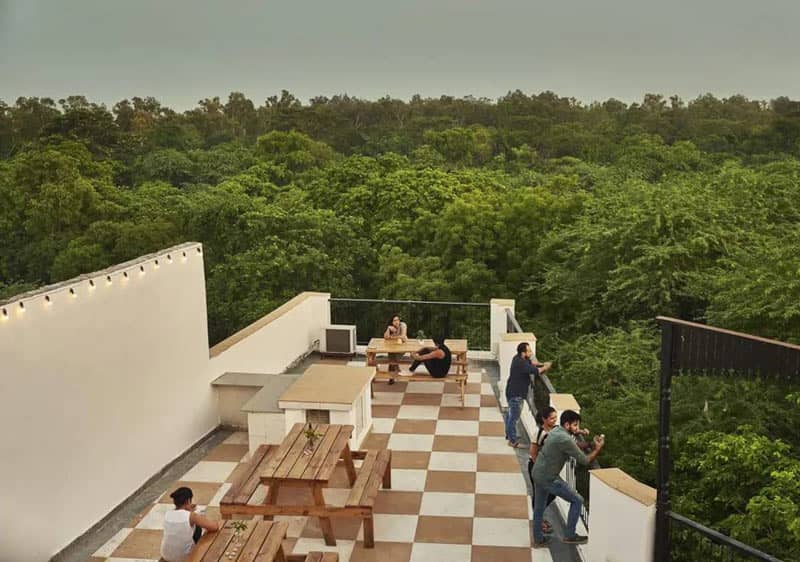 Hands-down, this is the most gorg place we've seen in a while! A mix of a fancy boutique hotel combined with the funky vibes of a hostel gives you 'Poshtel' - the most perf staycation destination ever! With shared dorm room vibes, just like in those Harry Potter movies, you can bond with fellow travellers, or should we say fellow Hermiones & Rons for a memorable time. The added bonus? The oh-so-perfect location in the midst of our beloved HKV! Go book your space NOW!
Where | LetsBunk Poshtel - T-40, Deer Park, HKV
Tariff | Rs Rs 2,912 
Book Your Stay Online Here | https://live.ipms247.com/booking/book-rooms-letsbunkposhtel 
2. Terrace Garden Room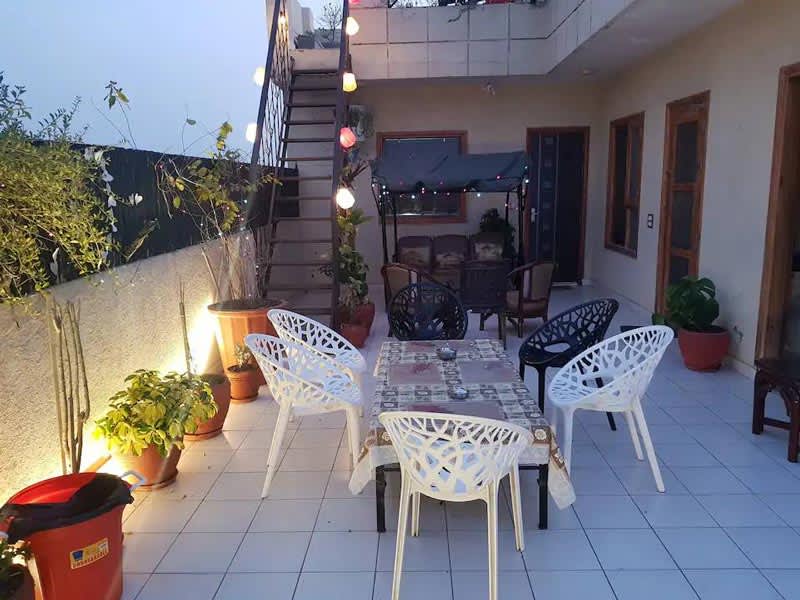 Ideal for a getaway from the hustle-bustle of busy city life, this cutesy place has our hearts. You have the entire space for yourself and the exceptionally well-maintained terrace garden earns extra brownie points from us fosho! A cup of coffee on the lawn at dusk will give you a superb view of saadi Dilli and if this doesn't get you goin', we don't know what will!
Where | Terrace Garden Room - Mukherjee Nagar
Tariff | Rs 1,800
Book Your Stay Online Here | https://bit.ly/3jHSwiK
3. Art Studio Room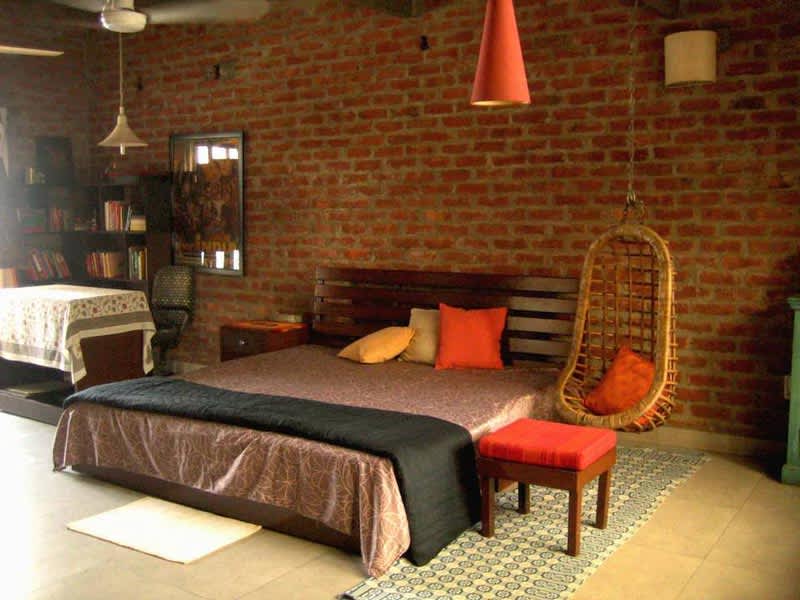 Super cozy and comfy is what describes this place perfectly. The decor is fab and the rooms are pretty darn huge with a lil swing alongside the bed for you to curl up and read your fav book in. Defo bookmark this one if you wanna spend some much-needed me-time in the city!
Where | Art Studio Room - Location Given Upon Booking
Tariff | Rs 1,793
Book Your Stay Online Here | https://bit.ly/3db6De7
4. Hakuna @ Hushnest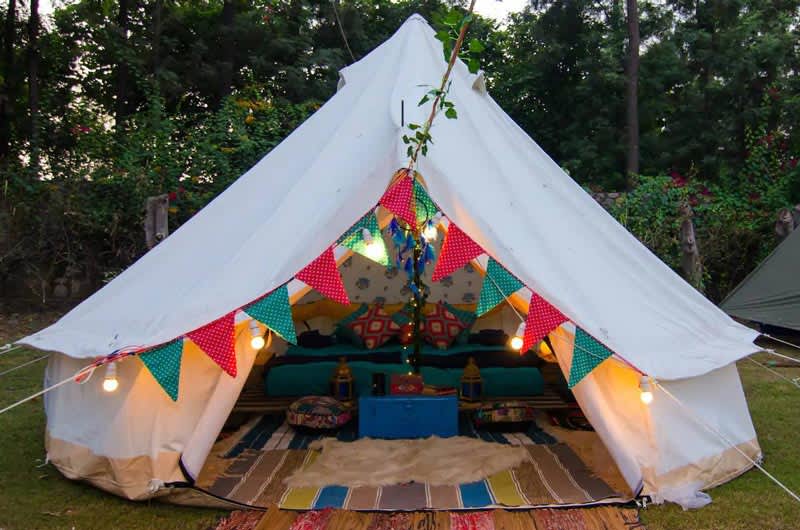 A staycation doesn't get any better than this, peeps! This place is absolutely breathtaking and worth every penny. Tucked away in a quaint farm in Gurgaon, this place is loaded with Boho interiors, dim ball lights, queen-sized beds, tents & hammocks that feel like you're far-far away from the chaotic antics of this terrifying year. What better way to escape the world with your squad amidst lush green surroundings than this chic haven?!
Where | Hakuna @ Hushnest  - Sakatpur Village, Sohna Road, Gurugram
Tariff | Rs 1, 800
Book Your Online Stay Here | https://bit.ly/2SzKOv5
5. Cozy Blue Den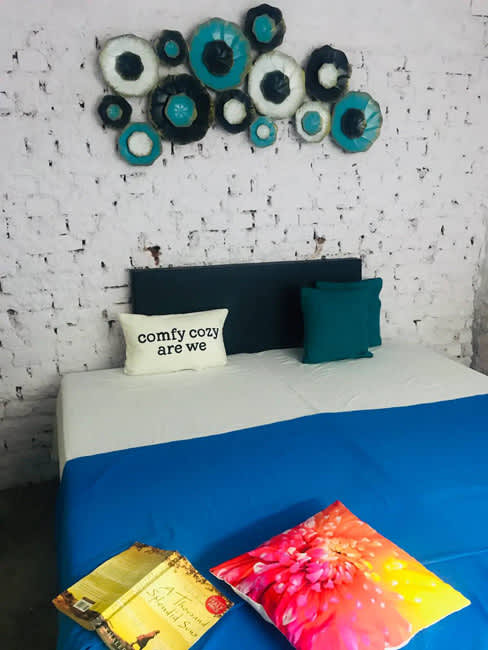 Scare off those weekday blues here at Cozy Blue Den that's got super chill and all-blue vibes! This earthy house has glam interiors and top-notch amenities for you to have a pleasant stay. The oh-so-pretty verandah makes that morning tea taste even sweeter, with happy sun rays lighting up the place. Defo check this place out!
Where | Cozy Blue Den - Ring Road, Lajpat Nagar IV
Tariff | Rs 2,000
Book Your Stay Online Here | https://bit.ly/3iGK8yO
6. Four Points By Sheraton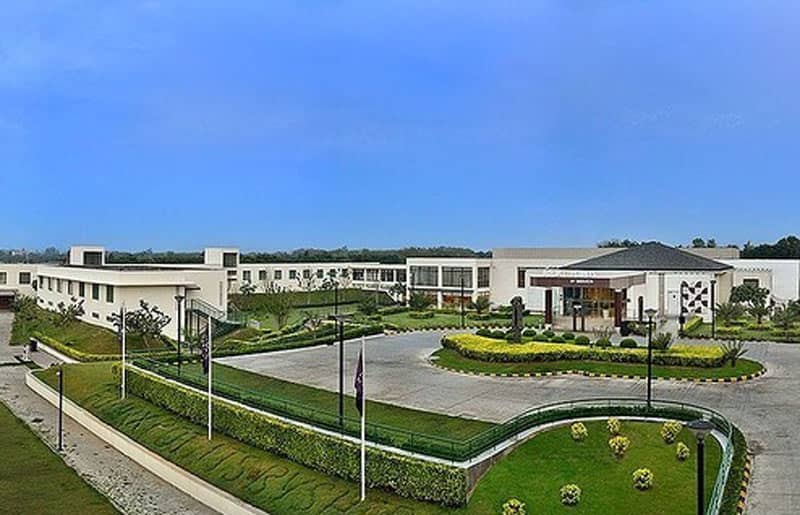 Picture Credits: redvenuez2019
Not just four, it deserves five out of five points, according to us! The resort is spectacular with well-maintained parks and gardens, an outdoor pool to ward off that summer heat, and a dining area that serves delish food. We're heading over to this splendid weekend getaway resort right about now, and you should defo tag along!
Where | Four Points By Sheraton -  Plot No 9, National Highway 8, Samalka
Tariff | Rs 2,155
Book Your Stay Online Here | https://bit.ly/30M4RuO
7. Private Studio Apartment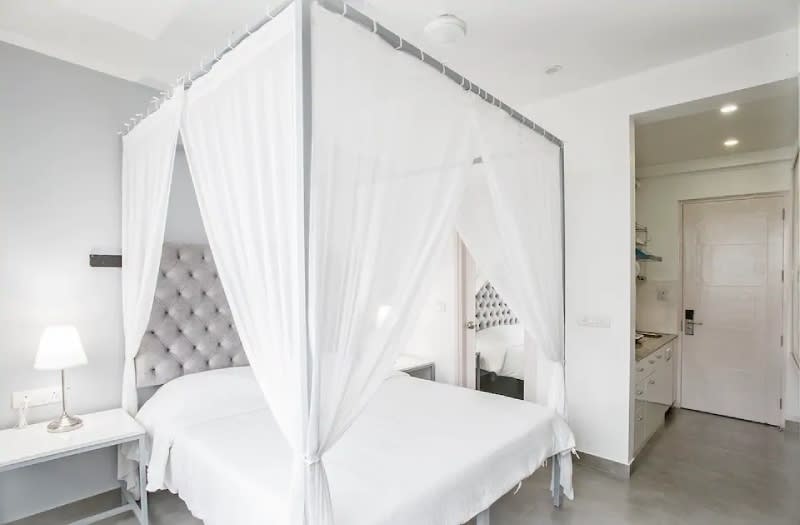 We laud this excellent studio apartment for their gorgeously decked up bedroom that looks super comfy. The colourful common area is an excellent place for 'gram-worthy pictures whilst enjoying the serenity of the place. You and your bae will surely cherish the moments you spend here, so book up right away!
Where | Private Studio Apartment - South Delhi
Tariff | Rs 1,950
Book Your Stay Online Here | https://www.airbnb.co.in/rooms/39932978  
We 10/10 recommend these stellar places for your ultimate #VacayGoals this year, so go pack your bags and check in!