Delhi
8 Long-Standing Bookstores In Delhi That Have Been Around For As Long As 66 Years!
In today's times where technology is ubiquitous, the desire to read a book can be fulfilled with just a click of a button. In the age where ordering a book online, or better yet, e-books reign supreme, visiting an actual bookstore and breathing in that unmistakable rustic smell of paper holds a special place in every bibliophile's heart. And for everyone out there who misses that feeling as well, here's a list of generations-old and super popular bookstores that y'all gotta head to with your nerd-squad to have a book-tastic time!
1. Bahrisons Booksellers (66 Years Old)
These guys have been standing tall since 1953 and created a firm hold in the bookselling industry. Always wanted to read the latest Man Booker Prize winner but can't seem to find it? Head to this awesomesauce bookstore that sells an incredibly diverse range of books where you can find any genre! Here you can languidly browse through ageless classics, comics, glossy magazines etc. We particularly love their coffee table selection books and are sure, you'll too!
Where | Bahrisons Booksellers - Khan Market & DLF Place, Saket
Timings | 10 AM - 7:30 PM
Call Them | +91 11 2469 4611
Check Out Their FB Page | https://www.facebook.com/bahrisons.booksellers/
2. 3L Library (55 Years Old)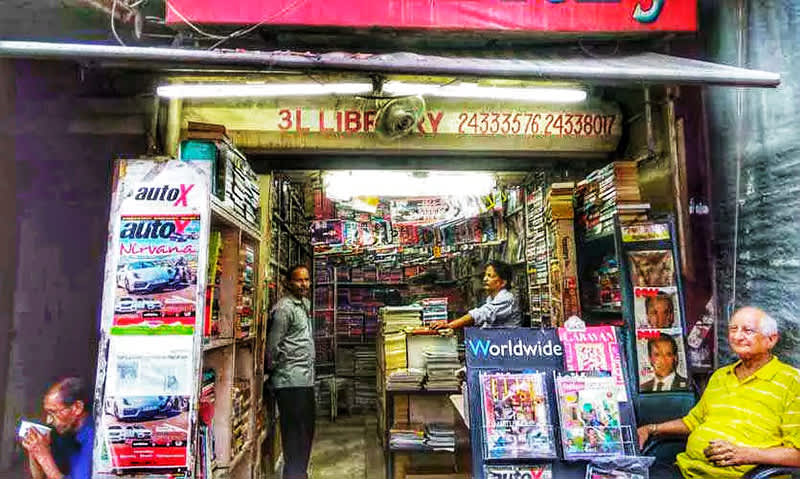 This bookstore, located in Def Col, is a treasure for all the book lovers out there. They stock a vast collection of paperbacks books, of versatile genre & classics scattered here & there. With Mills & Boons in abundance, they also have an amazeballs DVD collection. One can buy second-hand books, borrow or rent books here, whatever floats your boat! Head to this small hub of books, take in the environment and get lost amongst the books!
Where | 3L Library - 49, Def Col Market
Timings | 11 AM - 8:30 PM
Call Them | +91 11 2433 3576
3. The Bookshop (49 Years Old)
Been in the bookstore circuit since 1970, The Bookshop has created quite a niche for all the bibliophiles to gather, have conversations and browse through a plethora of books. These folks have everything from literary fiction, history, biography and crime & mystery to science fiction, fantasy, graphic novels, cookbooks and children's literature. Scoot over here one lazy afternoon and pick out that one read (or many) that you've been itching to get your hands on for quite some time now from this famous bookstore!
Where | The Bookshop - Market 13/7, Jor Bagh, New Delhi
Timings | 10:30 AM - 7:30 PM
Call Them | +91 11 2469 7102
Check Out Their FB Page | https://www.facebook.com/The-Bookshop-Jorbagh-New-Delhi-137561532974236/
4. Midland Book Shop (41 Years Old)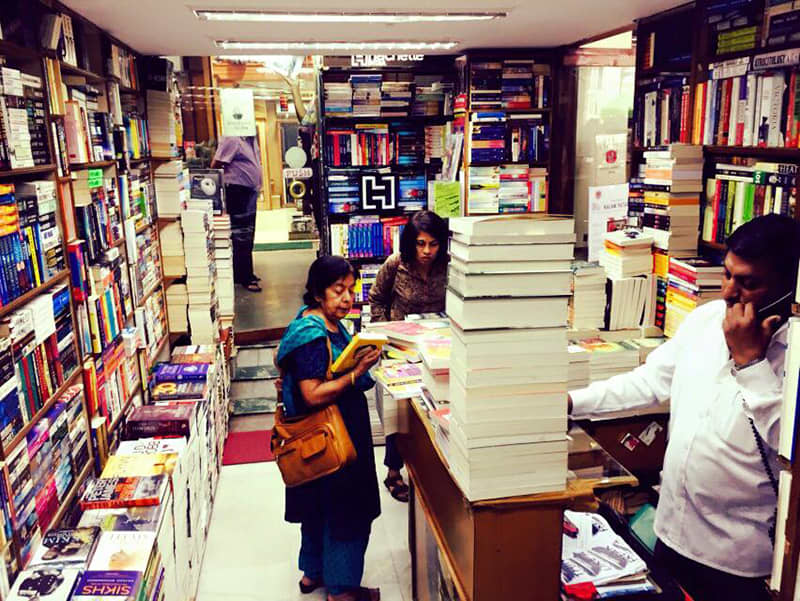 Established in the year 1978, this place stocks books from all the leading publications, magazines & stationery items an of every possible genre. So if you call yourselves a brazen book lover, then you gotta visit this place to buy your next favourite novel!
Where | Midland Book Shop - Shop No 20, Aurobindo Palace Market, Hauz Khas
Timings | 10:30 AM - 8:30 PM
Call Them | +91 11 2686 7121
Check Out Their FB Page | https://www.facebook.com/midlandbookshopdelhi/
5. Jawahar Book Centre (40 Years Old)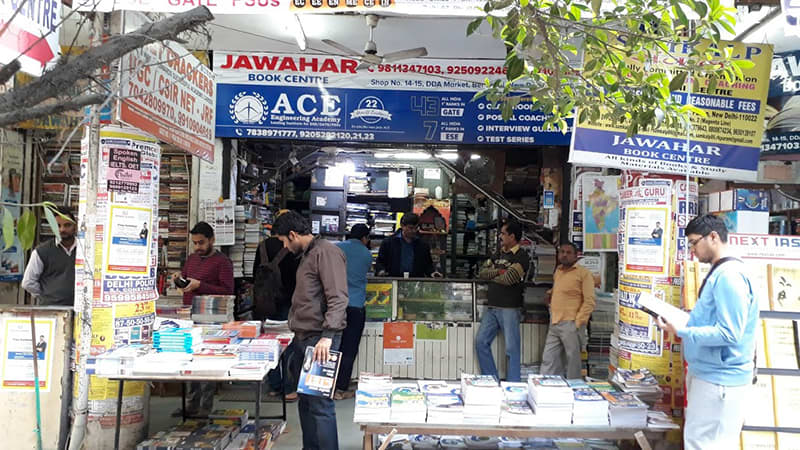 Picture Credits: Vinod Koshti
Founded in 1979, Jawahar Book Centre is a local favourite for all the book-ish needs. They attract a wide array of the audience, especially for their affordable price range. From books on photography and cookery to puzzles and stock market, an impressive range of miscellaneous books can be easily found here. One can also order browse through their site and order online!
Where | Jawahar Book Centre -  62/1, Ber Sarai, Opposite JNU Old Campus
Timings | 9:30 AM - 8:30 PM
Call Them |  +91 11 2653 5464
Check Out Their FB Page | https://www.facebook.com/Jawahar-Book-Centre-223743591003799/
6. Jacksons Books (35+ Years Old)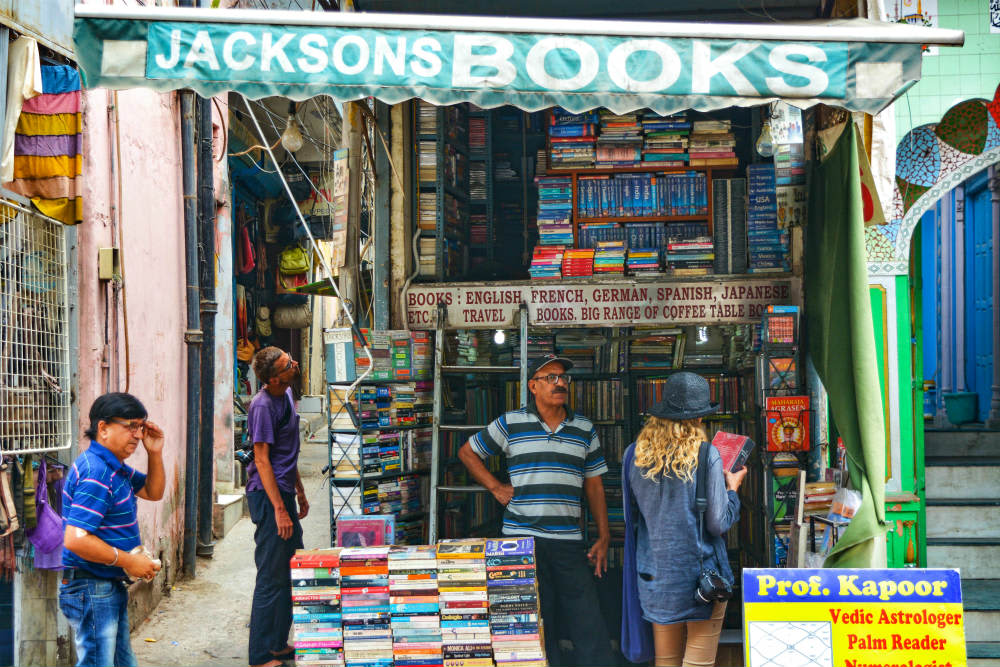 This little shop is patronized by Paharganj's foreign backpackers, which explains the abundance of Lonely Planet guides and also, them specializing in selling books in more than 30 languages, such as French, German, Italian, Spanish, Scandinavian and even Hebrew! For the folks interested in the Indian mythology, philosophy and culture, there's a large collection of books catering to specifically that, like Amar Chitra Katha, etc. With everything from travel books, fiction and non-fiction, latest editions, pre-loved novels, religious books, cookbooks, classics and even comics, ain't this the best combo package, any book lover could ever get?
Where | Jacksons Books - 5106, Main Bazar, Opposite Medikos Opticians, Main Bazar, Aram Bagh, Paharganj
Call Them | +91 9899 089 274
Timings | 10 AM - 11 PM
7. Full Circle Bookshop (19 Years Old)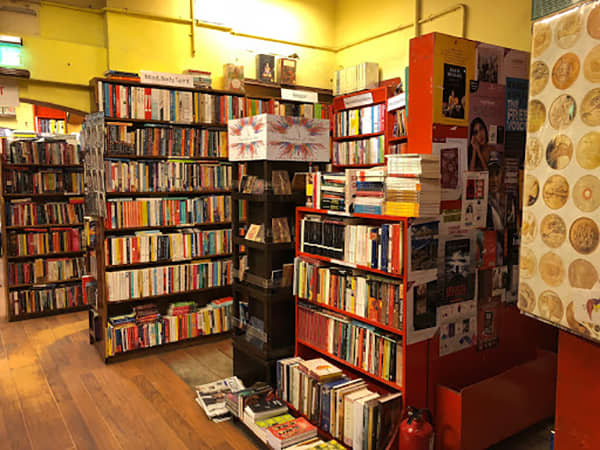 Picture Credits:  Antti Ryynänen
This cafe-cum-bookstore, set up in the year 2000, is located above Cafe Turtle and is the perfect place for all the book lovers to hang out, buy books and dig into some light snacks. The extensive use of wood and handmade Buddha wall hangings creates an ethereal atmosphere. Grab your book geek pals and head to this cafe to have a wondrous time!
Where | Full Circle Bookshop - Khan Market, GK I & Nizamuddin East
Timings | 10 AM - 8 PM
Call Them | +91 11 2924 5641
Check Out Their FB Page | https://www.facebook.com/fullcirclebooks
7. CMYK Bookstore (10 Years Old)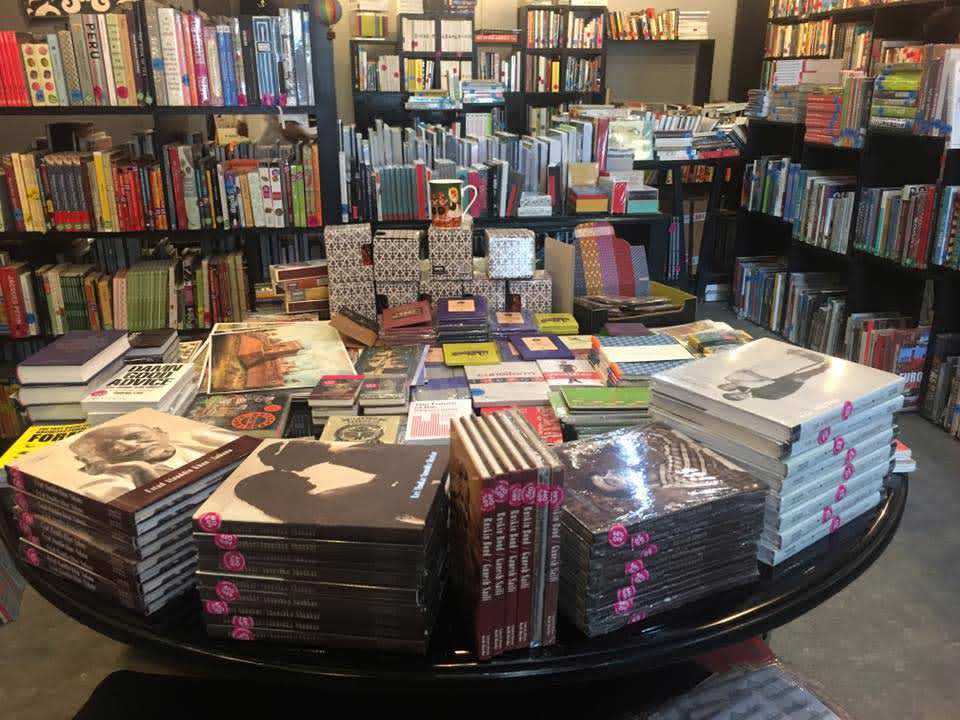 Whether you're interested in art, design, photography, architecture, the performing arts, monographs, travel, lifestyle, erotica, speciality cookbooks, fashion, gardening or more, you'll find something or other of your liking here for sure, including the best-illustrated books from top international publishers here. These guys also stock creative stationery; kitschy diaries, icon journals and folders; funky office stationery, alarm clocks, FM cubes, shower FM radios, giant calculators, mini binders, photo clips, book clocks, USB hubs, memo holders and a lot more!
Where | CMYK Bookstore - M-75, First Floor, M Block Market, GK II
Timings | 10 AM - 8 PM
Call Them | +91 11 2921 1881
Check Out Their FB Page | https://www.facebook.com/CMYKbookstore/
Now go to any of these iconic bookstores and reward yourselves with the new book series to binge on!