Delhi
7 Local Destinations That Are Way Better Than Travelling Abroad
There were days when a lot of us would make plans for travelling abroad, but times have changed now. At the moment, even thinking of international travel comes with tons of anxiety. But then, think again - do you really need to travel abroad to satiate the wanderlust in you? Eh, not necessarily! And that is why we're going to tell you about a few dreamy destinations in India that'll convince you why these local places are way better than foreign locations, so read on and bookmark it already!
1. Choose Khajjiar Over Switzerland
Picture Credits: amrita_77 , myswitzerlandin 
The famous Swiss Alps are majestic in every way, but there's a beautiful reason why Khajjiar is called the mini Switzerland of India, and the credit goes to the picturesque scenery, lush Cedar forests complete with serene lakes. The weather is pleasant throughout the year, making it an ideal vacation destination, not to mention how affordable it is!
Distance From Delhi | 576.8 Kms
2. Choose Lavasa Over Portofino In Italy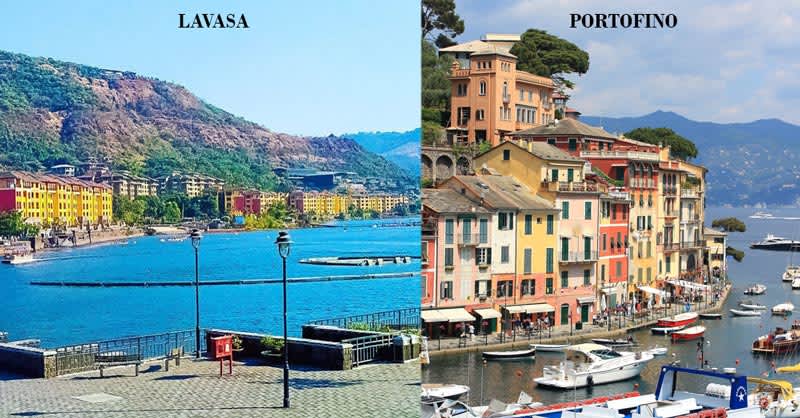 Picture Credits: flicking_shutter
Lavasa is a planned hill city nestled near Pune, where the streets and several buildings are styled and named after an artistic town called Portofino in Italy. Cycle around the pretty town or take a stroll through the vibrant alleys, either way, Lavasa is the place to be if you're thinking of a European vacay but you're on a tight budget.
Distance From Delhi | 1,475 Kms
3. Choose Meghalaya Over Vietnam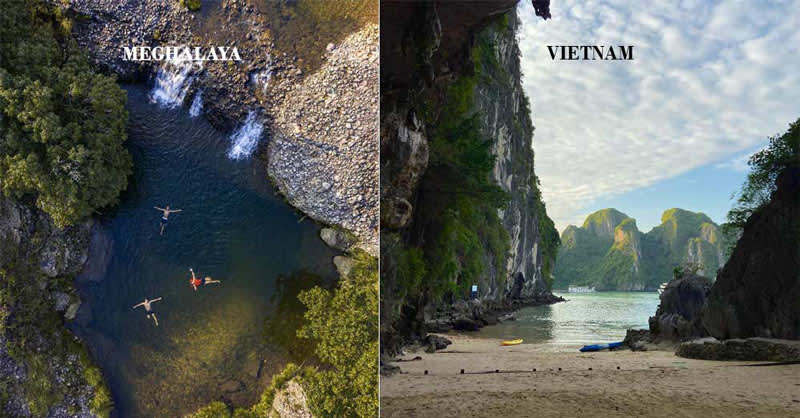 Picture Credits: mewan_mylz , heathertheinjector_nyc 
Meghalaya, or 'the abode of clouds' is a gorgeous hill station in the North East which is known for its subtropical forests and hidden creeks that is very often compared to Vietnam. BTW, a small town in Meghalaya called Mawlynnong has been acclaimed as the cleanest village in Asia, so make sure you trot over to this tiny village if you're backpacking through Meghalaya!
Distance From Delhi | 1,971 Kms
4. Choose Gandikota Over The Grand Canyon National Park, Arizona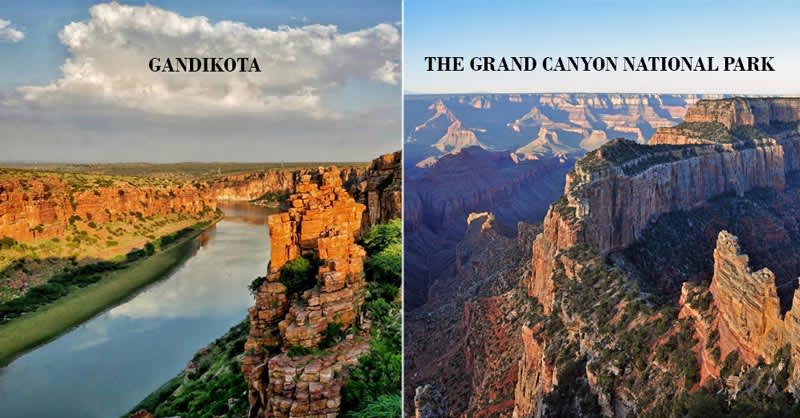 Picture Credits: shashankdhariwal 
An adventurous hike in the Grand Canyon National Park in Arizona is a dream for many, but what if we tell you that India has its very own Grand Canyon where a visit won't cost you a bomb? Oh yeah, Gandikota is a gorge nestled in Andhra Pradesh, formed by the river Pennar cutting through the Erramala hills. The bewitching beauty will leave you awe-struck, so do head over once it's safe to do so. 
Distance From Delhi | 1,970 Kms
5. Choose Pondicherry Over France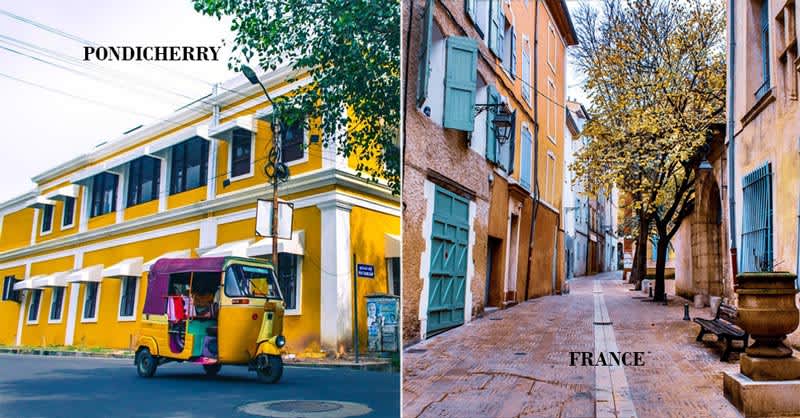 Picture Credits: aarohantiwari
Once home to the French colonies until 1954, Pondicherry has preserved its French legacy till date where you can spot tree-lined lanes, chic boutiques and multi-coloured colonial villas. This beach-side town is as pretty as it can get - make sure you visit at least once and make some awesome memories with your fam.
Distance From Delhi | 2,370 Kms
6. Choose Havelock Beach, Andaman & Nicobar Islands Over Seychelles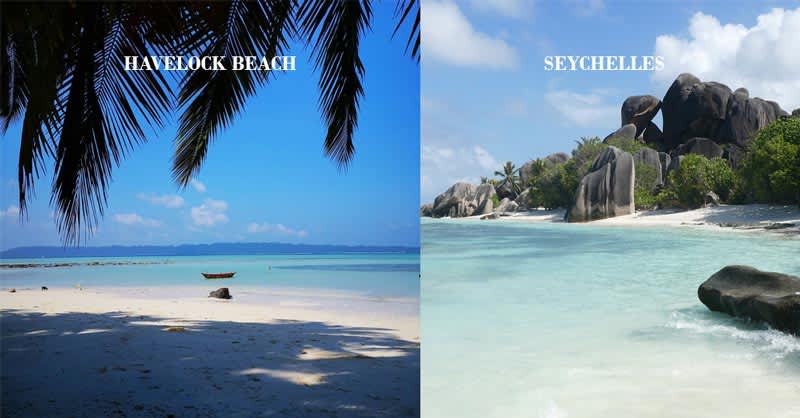 Picture Credits: traeume_plane_reise_repeat
Seychelles is a small island in the Indian Ocean with white sand beaches and sparkling waters that look like a slice straight from heaven. But, the pristine Havelock Beach in Andaman & Nicobar Islands comes pretty close to the beaches of Seychelles, something you would have to visit to see what the hype around Havelock is all about.
Distance From Delhi | 2,477 Kms
7. Choose Alleppey In Kerala Over Venice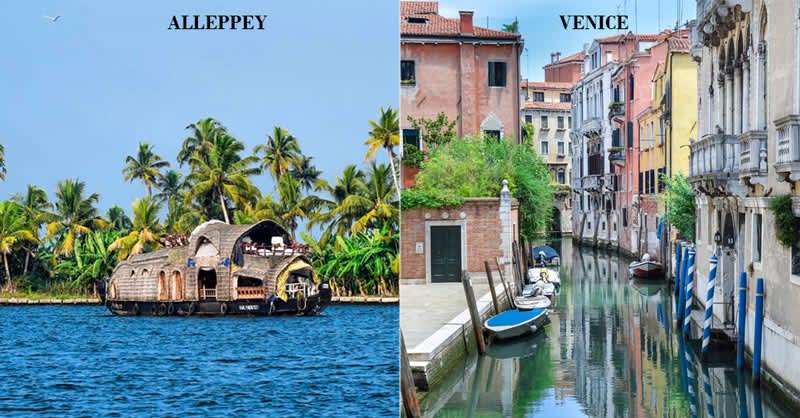 Picture Credits: perfclicx
Tranquil lagoons and canals with a backdrop of the lovely backwaters - oh wow, just writing about it is giving us a major FOMO! Alleppey is often compared to Venice, but we'd say, this local destination is way better than any other European holiday destination. The best time to visit is from November to February, so get your plans workin', folks!
Distance From Delhi | 2,772 Kms
These Indian cities will surely make you feel like you're travelling abroad, but at the same time, it will make you realise that India has so much to offer and a lot of it is still unexplored. So, if you're a traveller, start by exploring your own country and you'll be amazed by what you discover!