Delhi
7 Japanese Eateries Where You Can Hog On Yummy Asian Delicacies To Your Heart's Content!
Disclaimer: Bearing in mind the current restrictions in the city and the world at large, we're tweaking our content policy and recommendations to focus more on staying indoors and exploring the digital world and all its wondrous offerings! Stay positive, keep hygiene levels up and don't fall prey to panic and misinformation.
It's no secret that we Delhiites are foodies by heart. In a city where spicy, gravy dripping street food reigns supreme and now, even cuisines like Italian, Continental and Chinese have joined the ranks, Japanese grub still remains a comparatively unexplored territory. So, to take your palates on a ride to the far east, check out this list of all the awesome Japanese restaurants in the city!  
1. PIKKLE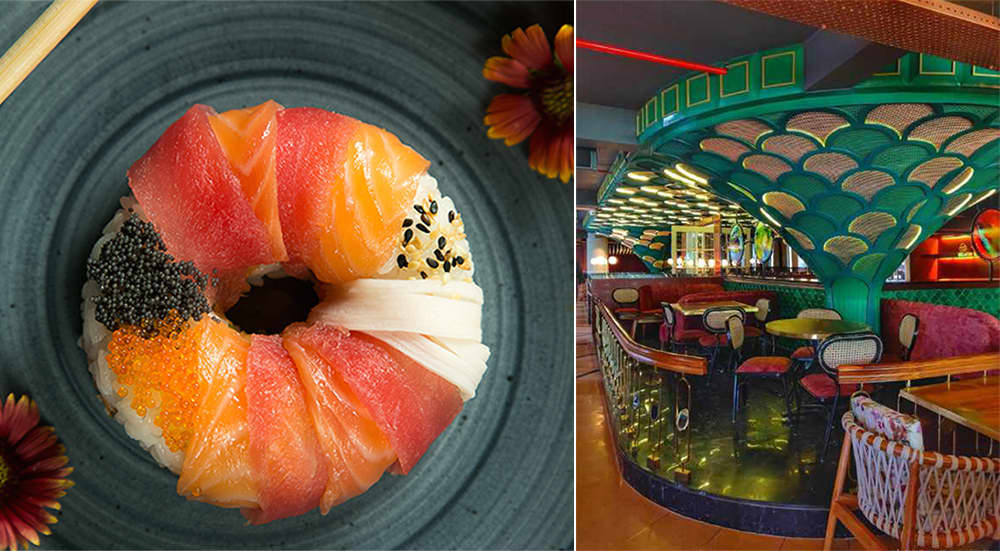 This restaurant serves a variety of cuisines but they're majorly known for their drool-worthy Japanese food! For instance, their Water Chestnut & Vegetable Crystal Dim Sum is an absolute win-win for that dumpling soul of yours! Their Japanese Curry in Nabe Paper Boat, Chicken Satay and Stir-Fried Udon Noodles are defo must-tries when you visit this wonderful joint. With a friendly ambience, this is definitely one restaurant that you can swing by with your family for that weekend luncheon!
Where | PIKKLE - 25B, First Floor, Opposite Metro Pillar 117, Pusa Road, Rajinder Nagar
Timings | 12 Noon - 1 AM
Meal For Two | Rs 1,500
Call Them | +91 8470 054 321
Check Out Their FB Page | https://www.facebook.com/pikkledelhi/
2. Tanoshii Trail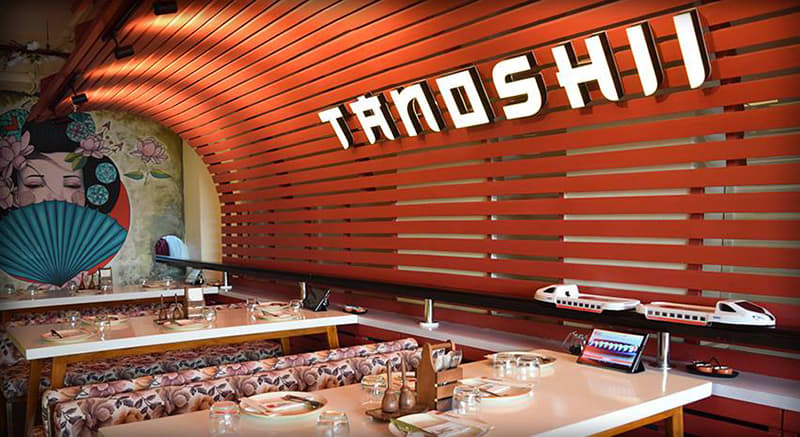 Ever been to a place where you're served on your table by a battery-operated train? Well, this is exactly what happens at Tanoshi Trail. This eatery is a super high-tech addition to Delhi's bevvy of Pan Asian restaurants as the place not only looks great with that LIT ambience but also has a track that runs along with the tables serving what you've ordered right at your tables! They do drool-worthy Asian food which includes goodies like Edamame Truffle Dim Sum, Asparagus Sushi Hosomaki and bao, just to name a choice few. So drop by with bae for a foodie date!
Where | Tanoshii Trail - GTB Nagar & GK I
Timings | 12 Noon - 11:30 PM
Meal For Two | Rs 1,400
Call Them | +91 11 4004 4818
Check Out Their FB Page | https://www.facebook.com/tanoshiitrail/
3. Shophouse By Kylin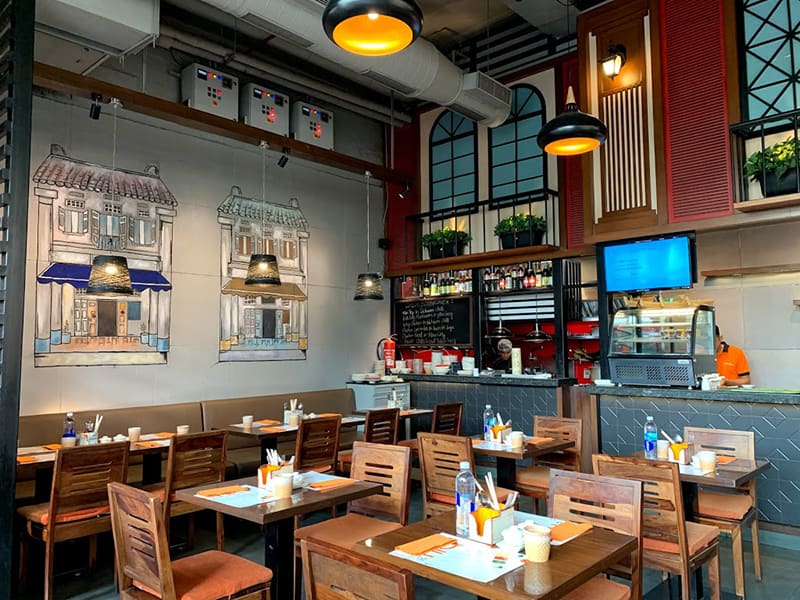 Picture Credits: Chirag Kohli
Kylin is a famous chain of restaurants that needs no introduction, right? Well, Shophouse By Kylin is another little place in its kitty of awesome eateries! This haunt serves a bunch of delish yummies from the Japanese cuisine that you've gotta try when you hop over here next, peeps. These lovelies include dishes like Teriyaki Chicken, Crunchy Yasoi Roll and more! And while you're at it, you might want to complement your meals with sake which is your Japanese rice wine!
Where | Shophouse By Kylin - T 1-107, 1st Floor, One Horizon Centre, Golf Course Road, Gurgaon
Timings | 12 Noon - 11:45 PM
Meal For Two | Rs 1,500
Call Them | +91 1244 068 899
Check Out Their FB Page | https://www.facebook.com/shophousebykylin/
4. Fujiya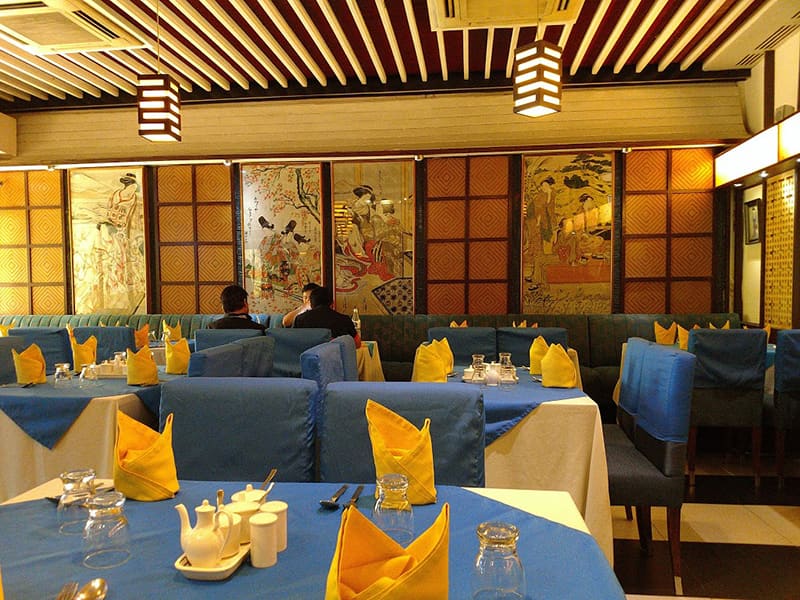 Picture Credits: Gunprit Singh
Fujiya has been around for decades now in the well-known diplomatic enclave. These peeps specialise in Japanese and Chinese cuisines and have a whole Asian vibe going on in the decor arena. They whip up a bunch of delish delectables that are just begging to be devoured given how drool-worthy these look and sound like Mizutaki Soup, Yaki Gyoza, Ebi Tempura and more. So Fujiya should defo be on your to-hit-up list this weekend to immerse yourselves in the complete Asian experience!
Where | Fujiya - 12/48, Malcha Marg Market, Chanakyapuri
Timings | 12 Noon - 11:30 PM
Meal For Two | Rs 1,500
Call Them | +91 11 2687 6059
5. DASHI - Dimsum And Sushi Bar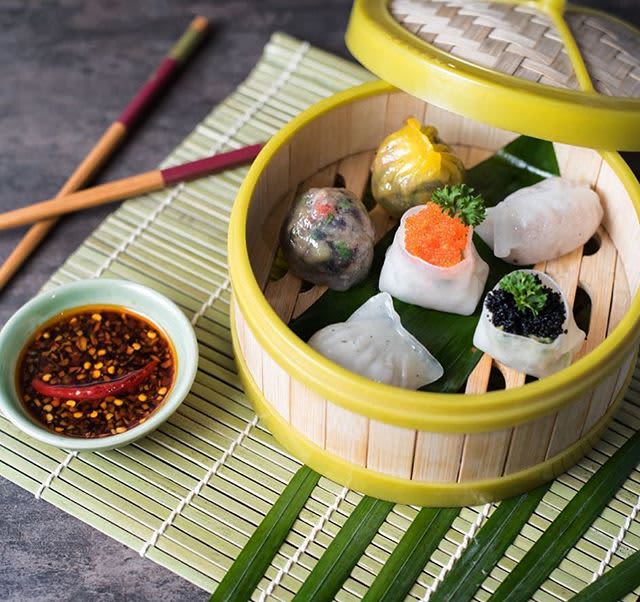 With branches in 3 major and bustling markets of the city, Dashi a cutesy restaurant that defo deserves a visit by you and your squad this weekend! They do over 20 varieties of dimsums, 25 types of sushis and even party packs and platters, these folks will spoil you silly. So the next time you drop by with your gang, do order up their Chicken Sweet Chilli Bao, Ebi Tempura Sushi and other goodies, that'll take your taste buds on a flavourful Japanese trip - nice!
Where | DASHI - Dimsum And Sushi Bar - Punjabi Bagh, Rajinder Nagar & Model Town II
Timings | 12 Noon - 11 PM
Meal For Two | Rs 750
Call Them | +91 9911 049 595
Check Out Their FB Page | https://www.facebook.com/dashidelivers/?ref=br_rs
6. IZU Authentic Japanese Restaurant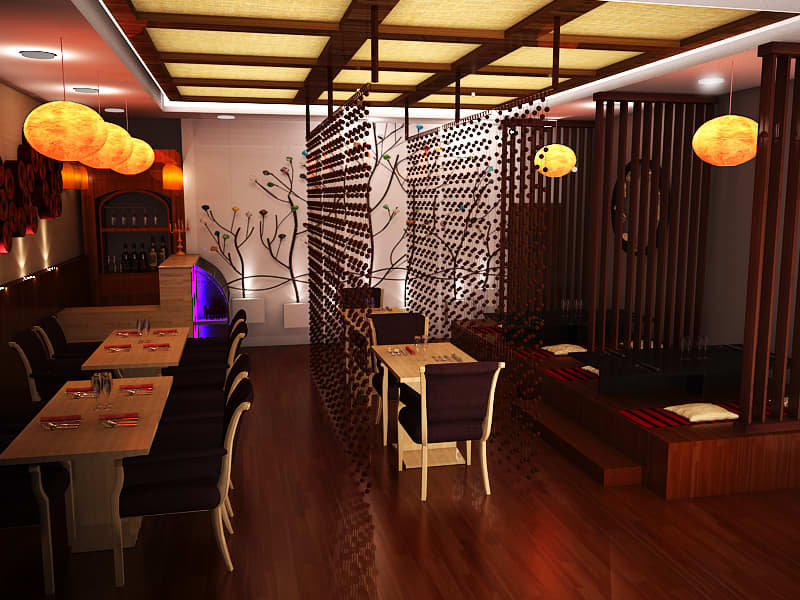 Providing one with proper Japanese experience, IZU is a simplistic restaurant that has elegant decor and offers a perf blend of modern and traditional Japanese dine-in culture. With an option of floor seating, one gets taken back to Japan while devouring their delish dishes on the menu. The mouth-watering variety of items include those of Prawn Tempura, Chicken Gyoza, Chirachi Sushi and more such lip-smacking options!
Where | IZU Authentic Japanese Restaurant - South Point & DLF Phase IV
Timings | 10:30 AM - 10:30 PM
Meal For Two | Rs 1,100
Call Them | +91 8527 668 080
Check Out Their FB Page | https://www.facebook.com/izurestaurant/
7. TOKYO TABLE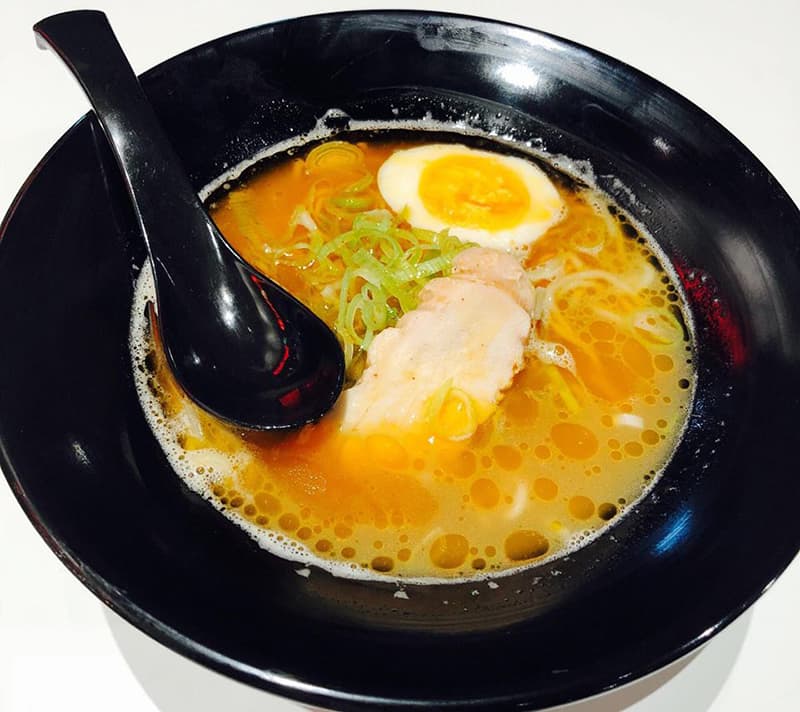 Sitting in the food court of Worldmark 1, you've gotta head to Tokyo Tables when you're craving authentic Japanese food in Aerocity. This place is affordable with a self-service concept which we absolutely love. With an excellent variety of yummies on offer, this eatery does lip-smacking dishes like Tokyo Curry Rice, Karamiso Soup Noodles, Onigiri and more such authentic scrummies so do make it a point to check them out!
Where | TOKYO TABLE - Unit 2, Lower Ground Floor, Food Court, Worldmark 1, Aerocity
Timings | 11 AM - 10:30 PM
Meal For Two | Rs 600
Call Them | +91 11 6149 5227
Check Out Their FB Page | https://www.facebook.com/TOKYO-TABLE-1600689166643810/
So, the next time you're craving for some good old Japanese food, you now have a list to where to head over to!