Delhi
7 Remarkable & Entertaining Movies Of Sushant Singh Rajput That You Need To Make Sure You Watch
An actor par excellence, Sushant Singh Rajput passed away on the 14th of June. He will be remembered for his talent, noble deeds and as a humble person with twinkling eyes and a beautiful smile. Today, we're here to tell you guys about his remarkable movies that show the world of cinema lost a gem. 
1. Chhichhore (2019)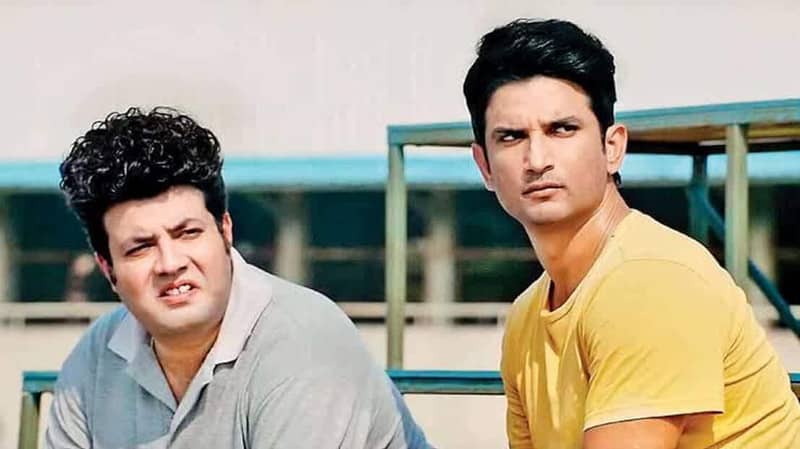 Picture Credits: imdb
Chhichhore, one of the highest-grossing films of his career and of 2019, was also his last film where he teaches you the simplest things in life in the form of entertainment. Ironically, Sushant's son tried to commit suicide in the movie, and he along with his group of college friends try to teach him that there's more to life than failures. As the critics rightly said, movies like these aren't made anymore and you've got to watch this masterpiece if you haven't.
Watch Online Here | Chhichhore
2. Sonchiriya (2019)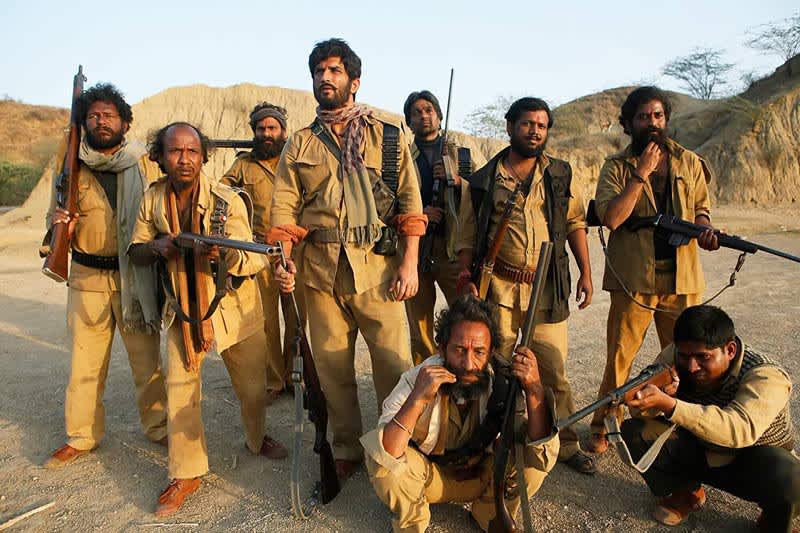 Picture Credits: imdb
An engaging movie that intricately captures the story of Chambal in 1975, during which Chambal was led by a group of rebels. Sushant amazed us with his endearing, soulful performance as Lakhna who was a dacoit and an important member of the gang. The storyline and the power-packed performance will captivate you, so don't miss out on this one!
Watch Online Here | Sonchiriya
3. Kedarnath (2018)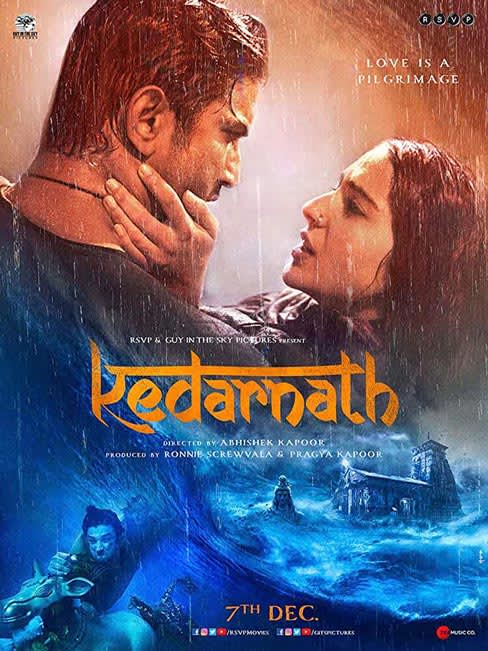 Picture Credits: imdb
Kedarnath was based on the devastating Uttarakhand floods in 2013 that swept the entire town and killed about 197 people. He flawlessly essayed the role of a Muslim porter who carried pilgrims to the temple and falls in love with a local Hindu girl from the same town. Sushant's realistic portrayal of the porter gave us a glimpse into the lives of the locals in the mountains and yep, the end scene of the movie made us tear up.  
Watch Online Here | Kedarnath
4. MS Dhoni: The Untold Story (2016)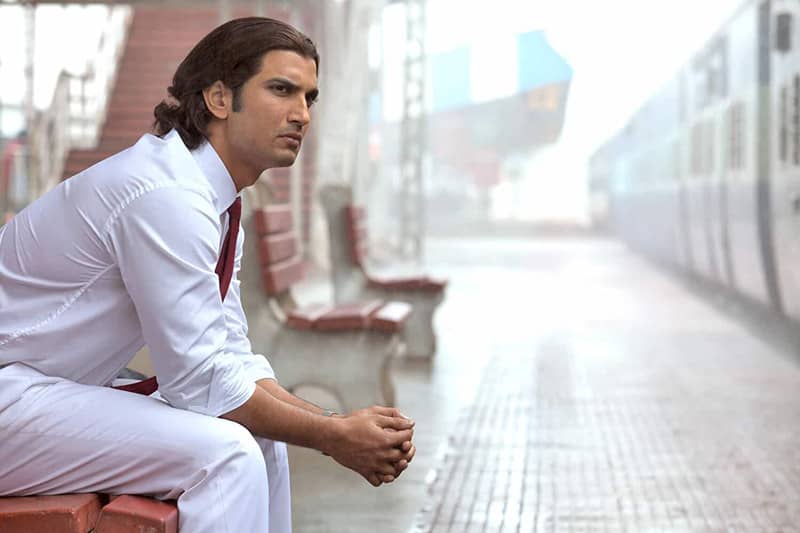 Picture Credits: imdb
This extraordinary flick about the legendary cricketer MS Dhoni shows Sushant's charismatic acting skills that stunned us with his performance! This blockbuster once again proved his versatility, while taking the audience on an emotional ride in the life of Dhoni that he depicted with utmost perfection.
Watch Online Here | MS Dhoni: The Untold Story
5. Detective Byomkesh Bakshy! (2015)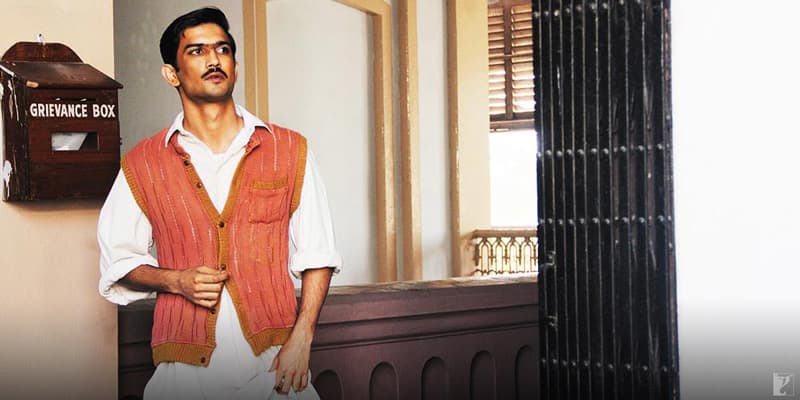 Set in the musty lanes of Calcutta in the 1940s, Sushant plays the protagonist who successfully navigates his way through the world of crimes and tries to save the city with his sharp mind. A commendable performance that was well-received by the audience, Detective Byomkesh Bakshy! is a delight for the mystery lovers!
Watch Online Here | Detective Byomkesh Bakshy!
6. PK (2014)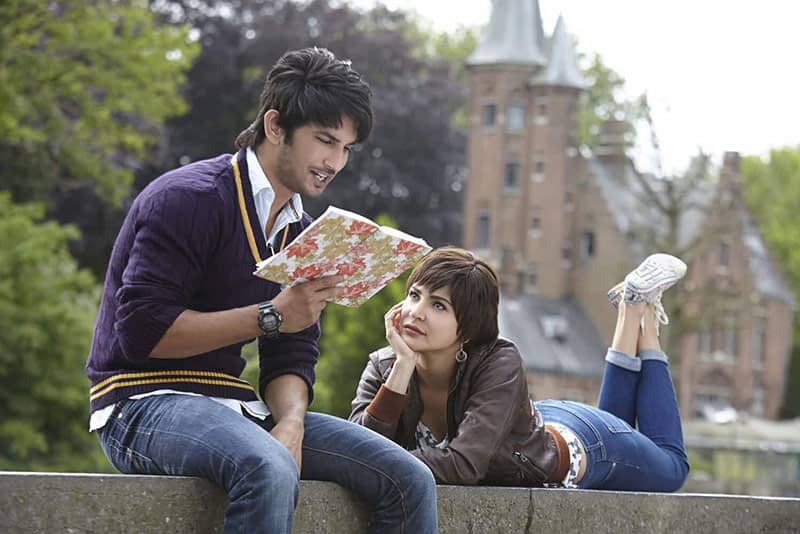 Picture Credits: imdb
Sushant's role in PK might be a cameo, but he impressed the audience with his charming role as Sarfaraz Yousuf. He falls in love with Jagat Janani, played by Anushka Sharma, but due to some miscommunication, they break up. His soft-spoken and adorable character won our hearts and you'd defo agree with us if you have already watched this one.
Watch Online Here | PK
7. Kai Po Che (2013)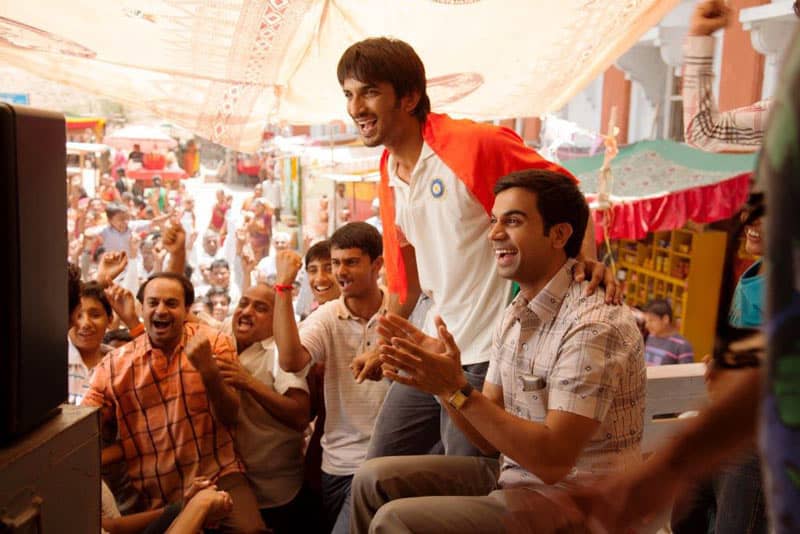 Kai Po Che was his debut film in which Sushant's performance was a show-stealer. A tale of friendship, love and politics, this is one of those movies that you could watch a million times and still won't get bored. If you haven't watched it yet, you're missing out big time, cinema lovers!
Watch Online Here | Kai Po Che
So folks, here's our ode to Sushant who was a powerhouse of talent. Give these movies a watch and enjoy his commendable performances in each of these flicks!