Delhi
7 Instagrammers To Follow For Great DIY Craft Ideas & Some Artsy Inspiration
Disclaimer: Bearing in mind the current health crisis befalling the city and the world at large, we're tweaking our content policy and recommendations. Stay positive, keep hygiene levels up and don't fall prey to panic and misinformation.
If you guys love art and DIY crafts, then y'all must be on a lookout for inspiration, majority of the time! Even though the internet is full of ideas and inspiration, a huge number of options somehow makes it overwhelming and confusing. Well, to make it easier for all you art lovers, we've curated a list of 7 Instagrammers who are winning the masses with their gorgeous and creative DIYs and of course, we're back to tell you all about it!
1. DIYIndian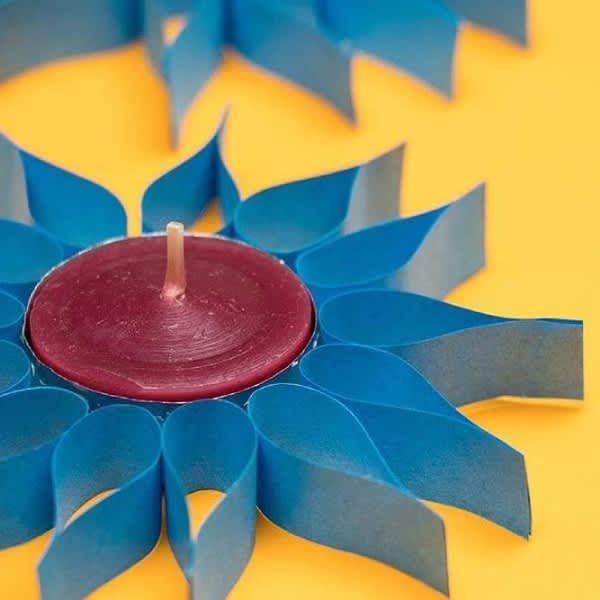 DIYIndian is run by 2 Indians who are out to share their funky DIYs with the world. You can find DIY photo frames made of wood and paper, diyas and votives with paper decor, fuzzy Easter bunny baskets and even DIY face masks to keep your skin healthy & glowing, so give 'em a follow already!
Followers | 206
Follow Them On Insta Here | https://www.instagram.com/diyindian/
2. Nishtha Tayal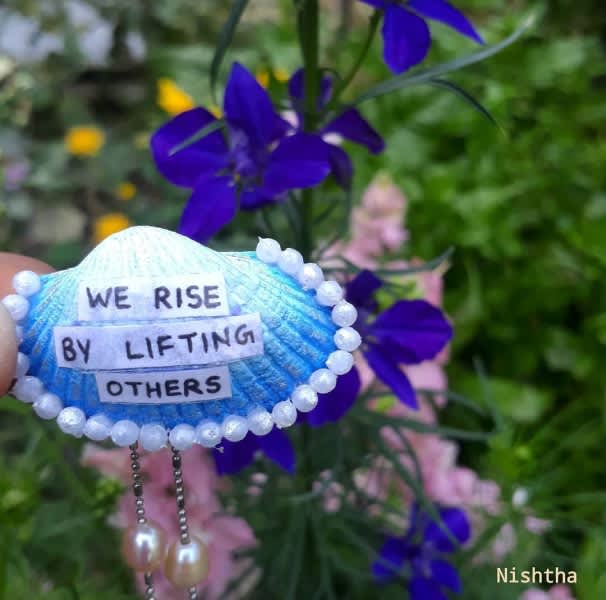 This artist loves to draw portraits, paint T-shirts, make vibrant dreamcatchers and create art using materials like seashells, pearls and more. Also, this lady can draw and paint fine, detailed mandalas that you guys can easily try while you self-isolate at home!
Followers | 3,210
Follow Her On Insta Here | https://www.instagram.com/nishthatayal/
3. CaroDIY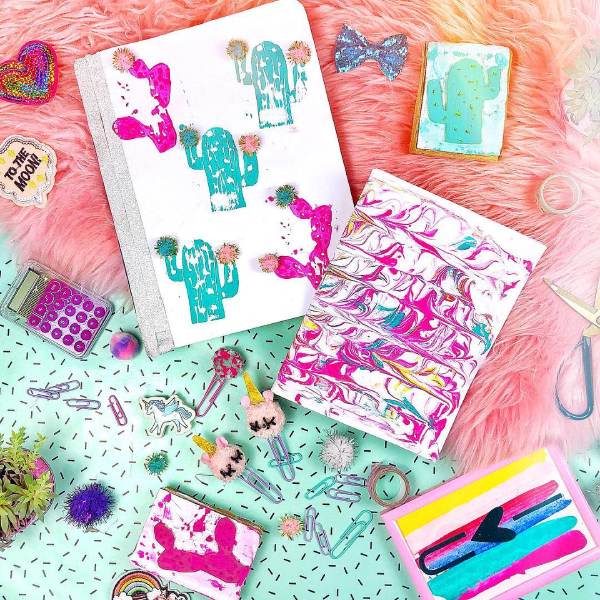 This content creator sure knows how to engage her audience with her fun videos and exquisite photos! Along with teaching you several DIY crafts (we LOVE the snow globes one), she'll also help you learn how to use the materials in the right way so that you can make the most out of them without any wastage. 
Followers | 71 K
Follow Them On Insta Here | https://www.instagram.com/carodiy/
4. Damasklove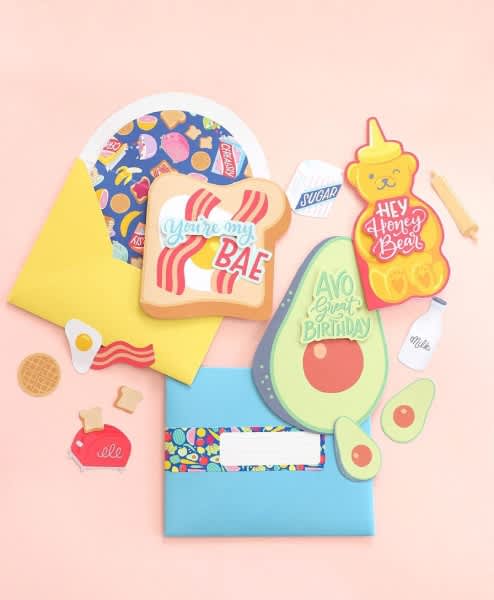 Run by Amber Kemp-Gerstel, this page is full of vibrant colours that is basically a treat to the eyes! There are stationery crafts, fun makeovers and a whole lot of sketching to feed the artsy soul in you, so if you love colours and want to make the most of your free time, check out her profile ASAP!
Followers |  85.2 K
Follow Them On Insta Here | https://www.instagram.com/damasklove/
5. The Craftsutra
On this page, you can learn how to make mandalas, gardening, DIY mirror, how to give your lampshade and room a makeover, paint wooden boxes and wooden coffee tables or try your hand at doodling. They also have live sessions with artists that'll help you learn art better and in a personalised way, so check them out! 
Followers | 102 K
Follow Them On Insta Here | https://www.instagram.com/thecraftsutra/?igshid=etd75mbnqhvr
6. Hobby Ideas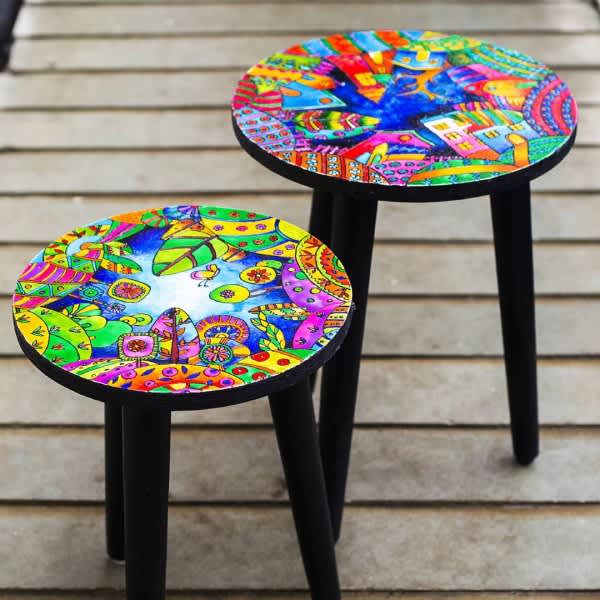 Hobby Ideas will take you through different DIY crafts that you can easily create with the materials available at your home. Learn to create a paper panorama, Gond art, upcycled bottle painting, furniture painting or try and make jewellery with dried figs, Hobby Ideas will definitely enhance your skills, so do check 'em out!
Followers | 219 K
Follow Them On Insta Here | https://www.instagram.com/hobbyideasindia/?igshid=acn9hsauc9a6
7. The DIY Day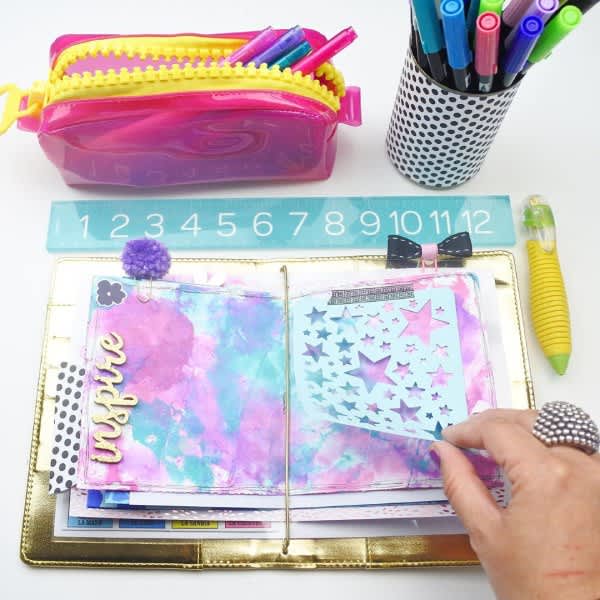 At The DIY Day, you'll find helpful videos, tutorials on bullet journaling, embossing, stamping and stencils. The lovely folks behind The DIY Day, also love to hoard stationery (you can relate, no?) and give you a glimpse into their collection from time to time. Follow her for some really gorgeous crafts! 
Followers | 231 K
Follow Them On Insta Here | https://www.instagram.com/thediyday/
Folks, make the most of your free time and learn some DIY crafts with these accounts!