Delhi
7 Insane And Overloaded Desserts You Must Try At MAGGI FUSIAN Presents Horn OK Please
The information in this article might be outdated.
MAGGI FUSIAN presents Horn OK Please driven by Spinny and co-powered by Nescafe and Sparx is almost back in the city and we can't seem to contain our excitement. Known as Delhi's Happiest Food Festival, there will be a Dessert Lane where you can pig out on the most drool-worthy and decadents varieties of desserts. So, we've curated a list of some absolutely sinfully desserts that you absolutely must try!
1. Churro Cookie Monster From Chocolate Desire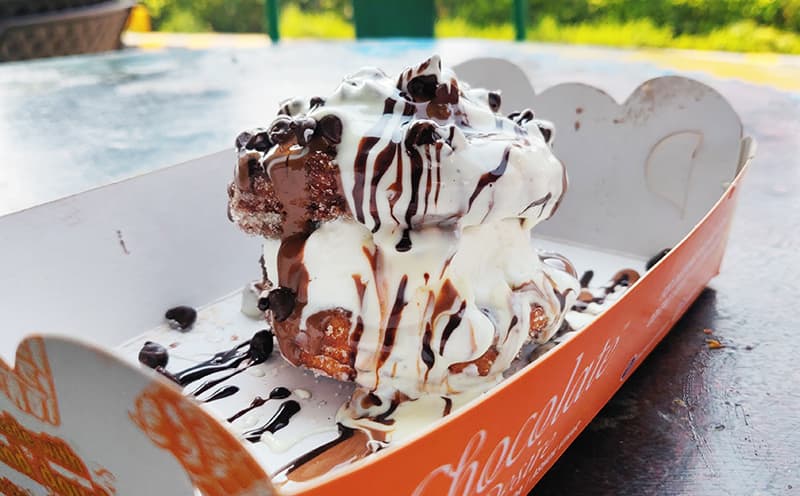 Chocolate Desire is bringing their Churro Cookie Monster which is your cookie-shaped churro sandwiching a scoop of ice cream and topped with chocolate sauce and choco chips - yum. These folks will also be serving something known as Stoner's Waffle which is crowned with TONS of delish goodies, defining a loaded waffle on a completely new level. We're definitely wiping our drools!
2. Bubble Waffle From Waffle King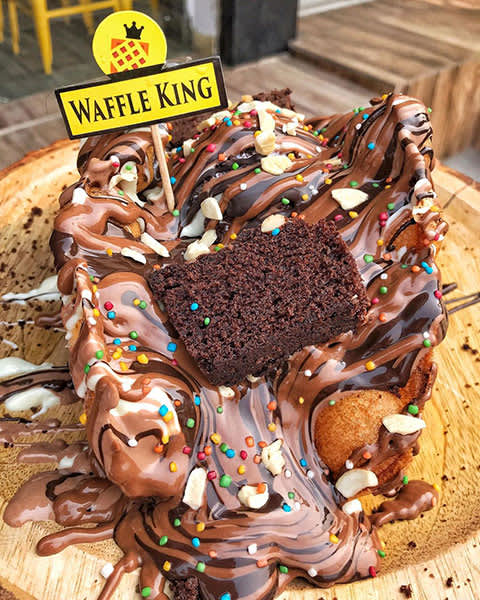 If there's something that we can never get over, it's definitely loaded waffles. Waffle King is bringing their range of absolutely luscious and delicious desserts to Horn OK Please and we just can't wait to dig our forks in them The range will include indulgent options like Nutella Brownie Waffles and even Kitkat Waffles - yum!
3. Turkish Ice Cream From Turquoise Turkish Ice Cream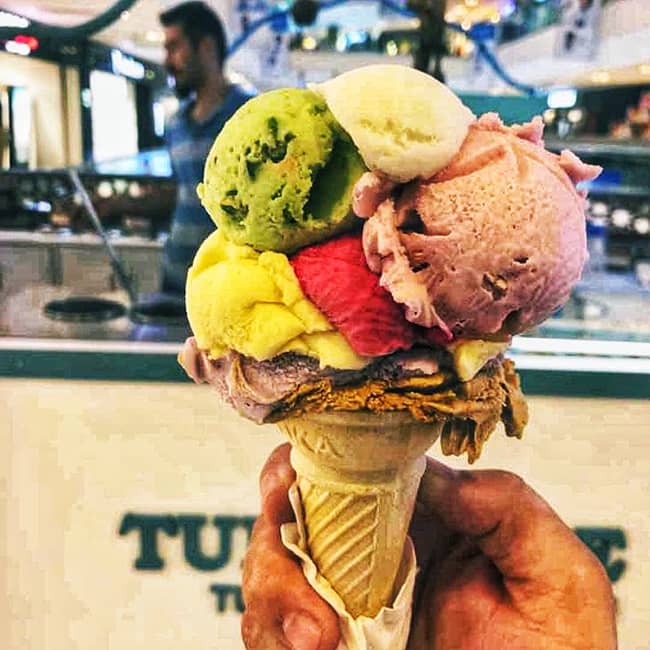 Apart from the obvious rich texture, Turkish ice creams are known for their theatrics. The showmanship that goes into presenting the cone and the joy that fills you up after clinching that it makes for half the fun. And if you're someone who still hasn't tried it, you must definitely stop by Turquoise Turkish Ice Cream's stall at Horn OK Please for these folks will be serving their delightful offerings with a dash of entertaining antics. P.S. - Do film your attempt to grab on to the cone!
4. Choco Lava Ice Cream From Cream Stone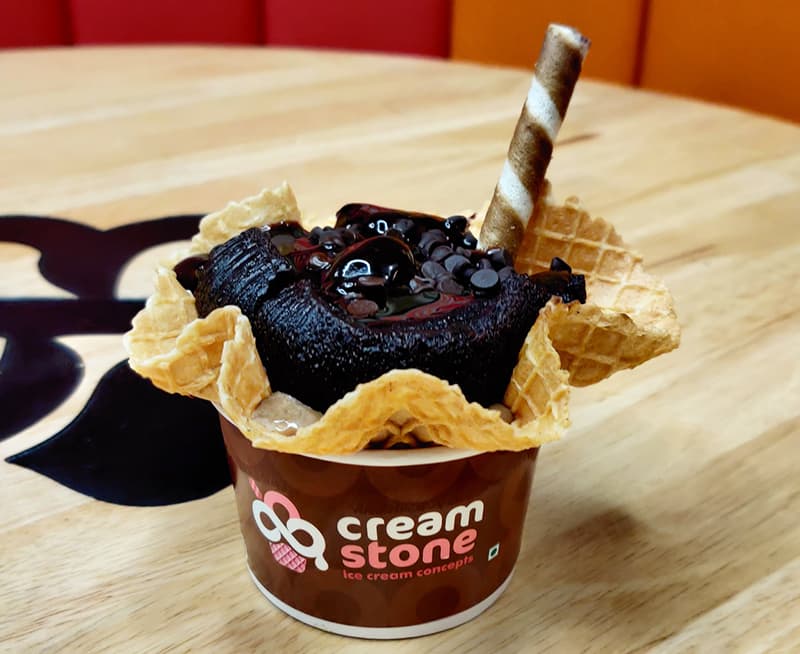 Imagine an ice cream rolled with oodles of goodies and topped over with warm lava cake served in a waffle cup. Sounds pretty tempting, doesn't it? Well, you can actually dig into this sinfully drool-worthy dish at Cream Stone's kiosk. These guys will be parked over here, serving all things sugary - awesome.
5. White Chocolate Fruity Pebble Sundae From Dayum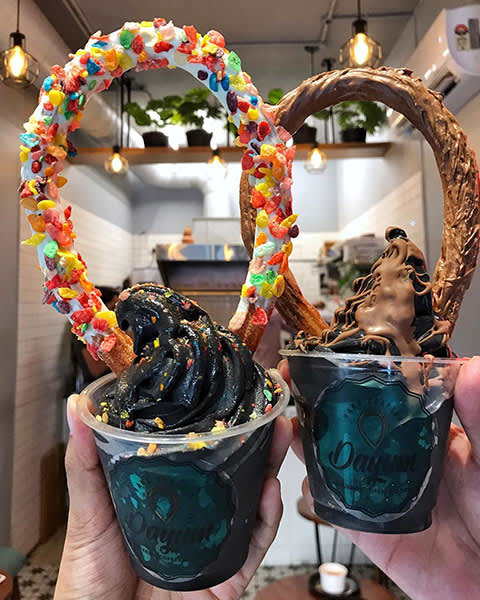 Dayum is known for its selection of colourful and scrumptious-looking churros. And we can't wait to dig into their White Chocolates Fruity Pebble Sundae at Delhi's Happiest Food Festival. These yummies come with mouth-watering glazed churros with a scoop of luscious black ice cream to satiate that incorrigible sweet tooth of yours!
6. Traffic Jam Waffle From Waffle O'Clock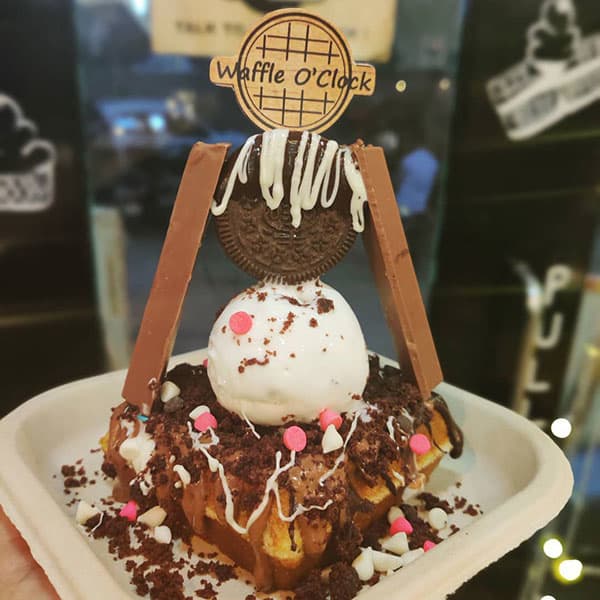 Waffle O'Clock is also bringing its variety of quirkily-named waffles. For instance, this Traffic Jam Waffle is your good ol' waffle eclipsed with chocolatey sauce, brownie crumbs, KitKat, a scoop of ice cream, colourful choco chips and an Oreo cookie - yum! So, after pigging out on everything delish at the food fest, make sure you save some space for this monster!
7. Black Ice Cream From Icekraft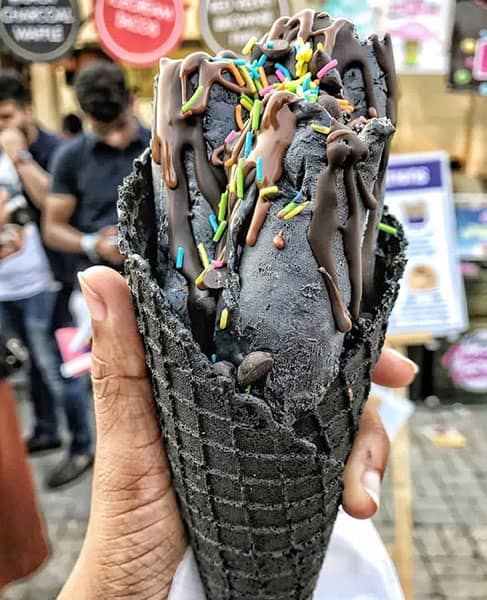 Black ice cream has been in vogue for a while now and there's absolutely nothing better than slurping on wicked black ice creams under the warm sun - sounds like an experience to remember, doesn't it? Icekraft needs absolutely no introduction and the fact that you can actually try their impressive selection at this crazy carnival is totally awesome!
This magnificent fiesta is happening from Friday - Sunday, the 15th - 17th of  November and the tickets are already out, so book yours RIGHT AWAY!
When | Friday - Sunday, 15th - 17th November
Timings | 12 Noon - 10 PM
Where | Gate No. 2, Jawaharlal Nehru Stadium
Entry | Rs 299
Book Your Tickets Online Here | https://www.nearbuy.com/delhi-ncr/horn-ok-please-food-truck-festival-pragati-vihar 
RSVP On FB Here |  https://www.facebook.com/events/386295138933587/