Delhi
12 Indian Saree Bloggers Who Are Bringing Back The Vivid Cultures Of India In Style
Disclaimer: Bearing in mind the current restrictions in the city and the world at large, we're tweaking our content policy and recommendations to focus more on staying indoors and exploring the digital world and all its wondrous offerings! Stay positive, keep hygiene levels up and don't fall prey to panic and misinformation.
Sarees are a timeless piece of clothing that has been around since the ages of Ramayan and Mahabharat and the gracefulness has only grown over the years. From the cotton sarees from Kolkata to Bomkai from Odisha and Bandhani from Gujarat, each part of India has something unique to offer, and there are a few Indian saree bloggers who are bringing back the cultures in style while teaching you to drape perfectly. Go on and have a look, for these bloggers will wow you with their elegance!
So check them out for major #SOTD inspiration aka Saree of the day and get draping
1. Ankita Katuri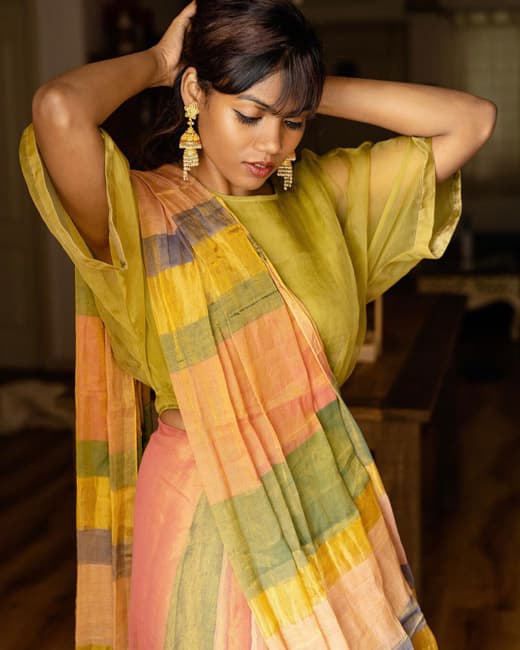 We're a huge fan of Ankita's stunning aesthetics that will leave you awe-struck! She carries every style with utmost ease, be it styling a statement piece of jewellery with a simple white saree or a heavy saree with tribal jewellery, no one does it better than her, and you have to see her profile for yourself to understand what we're talking about.  
Followers | 199 K
Follow Her On Insta Here | https://www.instagram.com/kitakaturi/
2. Neha Sharma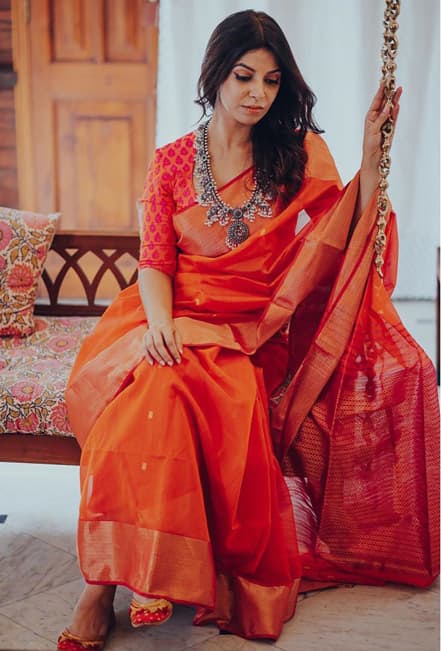 A fashion stylist who comes from a textile and merchandising background, Neha is all about sustainable and traditional fashion that takes you back to your roots. She puts together designs that have us crushing over, and truth be told, we've bookmarked a lot of her styles for the post-lockdown celebrations!
Followers | 158 K
Follow Her On Insta Here | https://www.instagram.com/the_stylewali/
3. Prerna Chhabra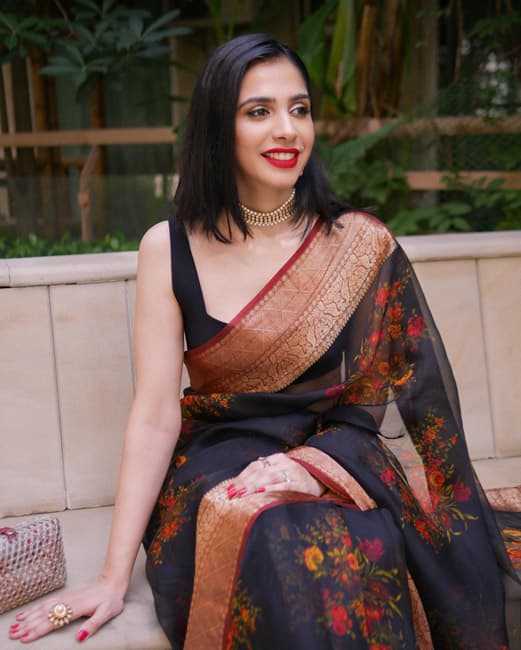 A saree junkie whose draping videos are loved by many, Prerna will help you master any kind of draping. She creatively shows how to style saree with bodysuits and corsets. Apart from this, she'll also help you find the budget finds in markets like Chandni Chowk, make sure to check out her page!
Followers | 194 K
Follow Her On Insta Here | https://www.instagram.com/prernachhabra
4. Devina Malhotra Chaddha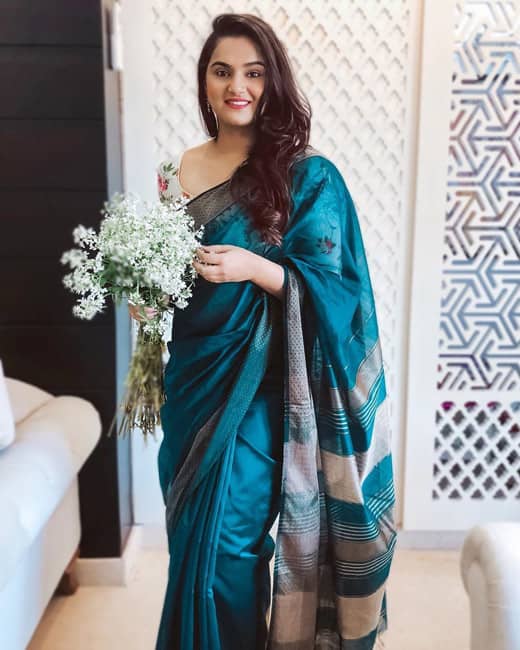 Devina is a saree stylist who gives easy styling and daily wear tips that will come in handy during weddings and festivities. She also gives detailed information about the sarees she wears and teaches you how to drape different kinds of sarees flawlessly. Do give her a follow if y'all are saree-lovers.
Followers |  119 K
Follow Her On Insta Here | https://www.instagram.com/guiltybytes/
5. Mamta Sharma Das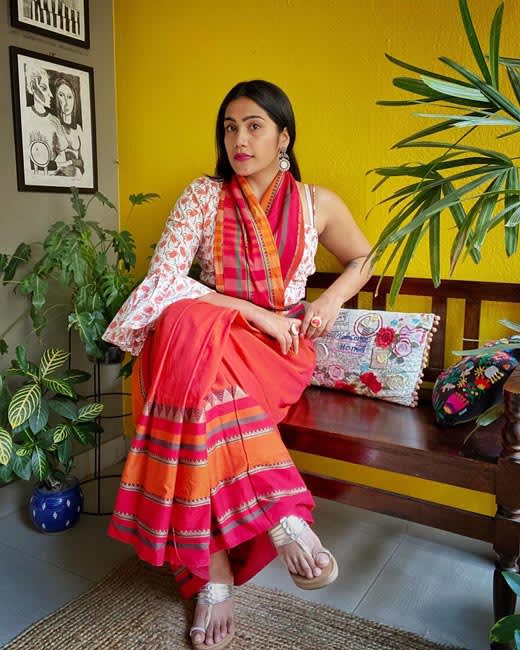 Famously known as the Bohobaalika, Mamta is a textile enthusiast who loves all things desi and boho that clearly shows on her colourful page. She beautifully styles Banarasi sarees, Kantha sarees, Ajrakh prints and much more gorgeous sarees that will make you wanna play dress up right away!
Followers | 130 K
Follow Her On Insta Here | https://www.instagram.com/thebohobaalika/
6. Sumitra Selvaraj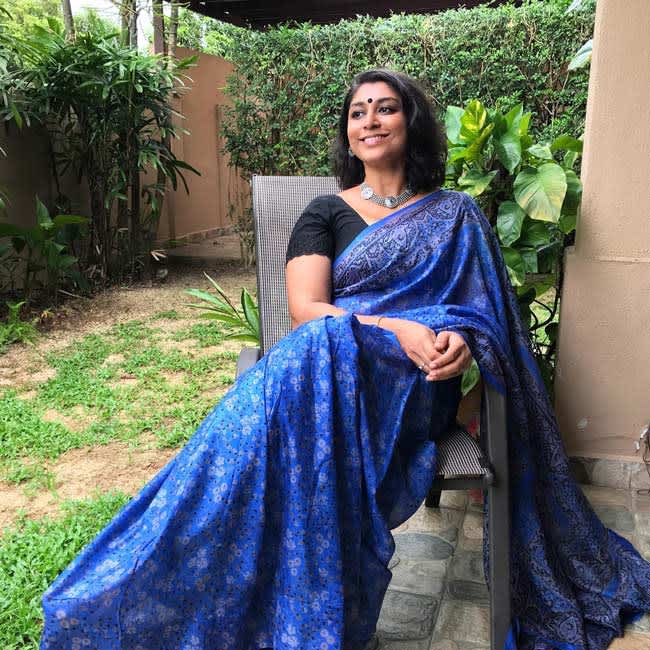 Sumitra pays tribute to India's handloom sarees on her page, where you'll find her draping Mangalgiri cotton silk sarees, the luxurious Kanjeevaram silks and her huge collection of vintage sarees that she pairs up with unique blouses. She'll tell you how to minimise the accessories and make the saree stand out, so do give her a follow. 
Followers | 72.1 K
Follow Her On Insta Here | https://www.instagram.com/sareesandstories/
7. Tia Bhuvan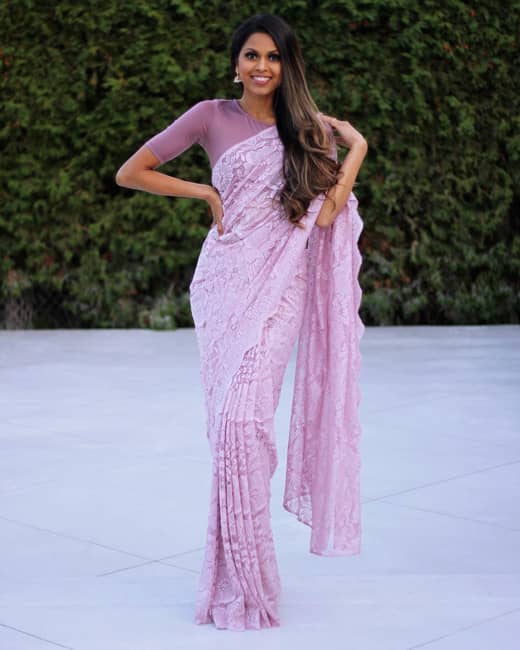 Tia's social media exhibits her love for sarees and different ways to style it. She regularly posts helpful hacks and tips about how to secure pleats, how to accessorise, multiple ways to wear it, and so much more. She has also launched her own clothing label under the name 'Tiabhuva' 
So, if you are fascinated with sarees and multiple ways to style it, you can't miss her profile.
Followers | 795 K
Follow Her On Insta Here |https://www.instagram.com/tiabhuva/
8. Natasha Thasan
Natasha identifies herself as a  'saree architect' and we absolutely agree with it. She is a legit connoisseur of draping and styling sarees and is the go-to gal for sculpted tutorials. She also conducts online saree styling classes under the name drape therapy for amateurs and enthusiasts. What are you waiting for? Check out her profile now!
Followers | 60.8 K
Follow Her On Insta Here | https://www.instagram.com/natasha.thasan/
9. Shreya Krishnan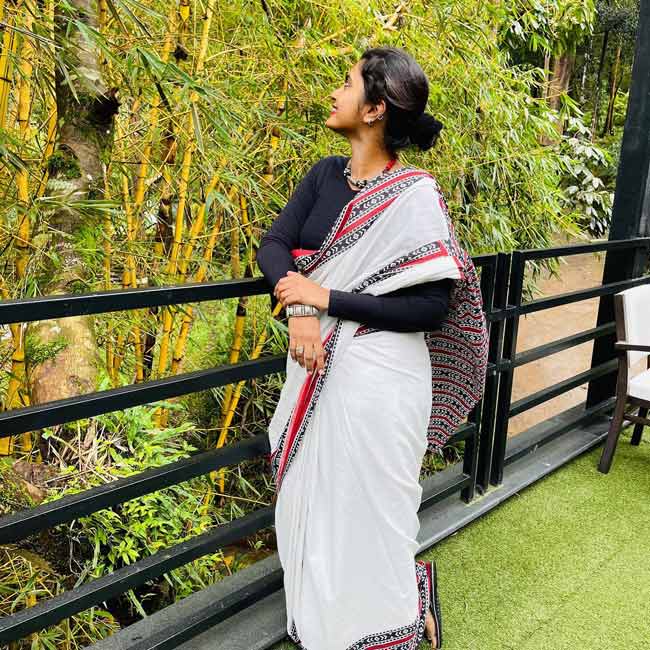 This TEDx speaker and Mrs India World 2017 winner has taken the saree bling a notch higher. Shreya's undying love for saree can be seen on her Instagram page. She effortlessly carries a saree as a style statement and beautifully rocks it like an absolute diva, which by the way she is! Check out her feed for some major #SOTD Inspo right away!
Followers | 82.9 K
Follow Her On Insta Here | https://www.instagram.com/drama.rani/
10. Ishita Yasvi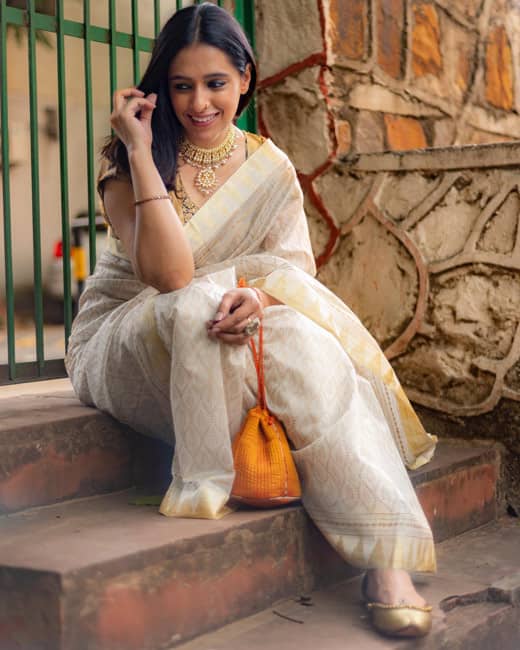 Ishita is a one-man army - she is an entrepreneur, marketer, plant mom and an avid saree lover who effortlessly styles her six-yard drapes. She has a very interesting and aesthetic feed which is more like a celebration of colour and handlooms. She also loves homegrown brands and often mentions them. Gasp at her chic fashion sense on her Instagram page now!
Followers | 64.3k K
Follow Her On Insta Here | https://www.instagram.com/ishitasudhayashvi/
11. Pooja Jagdeesh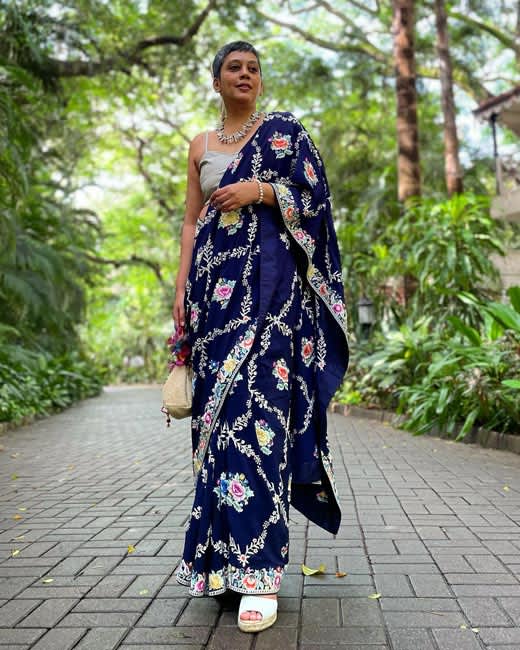 Pooja has a knack for styling sarees and has totally elevated the fashion game with multiple ways of drawing and rocking a saree. She has an in-depth knowledge of Indian handlooms and she uses it well while creating DIY looks like a traditional Jamdani saree draped as a bandage dress or a double Ikat knee-length drape. If you want to flaunt a saree with utmost ease, Pooja is hands down one of the best inspirations to look out for.
Followers | 11.8 K
Follow Her On Insta Here | https://www.instagram.com/poojajagadeesh/
12. Ashwini Narayan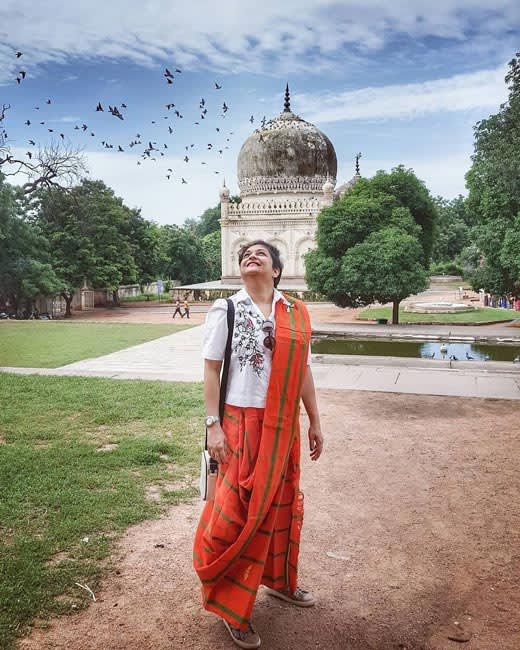 Ashwini, popularly known as Winny on Instagram, is an avid saree lover and has mastered the art of draping. She is a saree stylist on the mission to make sarees hip and a part of everyday routine. Her styling is wayfarer than the basic saree styling, and she can gorgeously style a saree with anything you give her - sneakers, jackets, shorts and whatnot!
Followers | 23.2 K
Follow Her On Insta Here | https://www.instagram.com/winnynarayan/
Ladies, what are you waiting for? Embrace this six-yard fabric with all your heart and GET DRAPING!