Delhi
6 Iconic Places Serving Chole Bhature In West Delhi That We Can't Get Enough Of
Disclaimer: Bearing in mind the current health crisis befalling the city and the world at large, we're tweaking our content policy and recommendations. Stay positive, keep hygiene levels up and don't fall prey to panic and misinformation.
This lip-smacking, mouthwatering delicacy needs no special introduction. Every Delhiite holds a special place in their heart for the spicy and tender chole and fluffy bhature that remain unrivalled by any other foreign dish (hum desi hain aur rahenge). So, keeping this in mind, we bring to you a list of the most legendary joints in West Delhi which routinely satisfy our stomach rumbles with some epic and flavourful chole bhature - read on!
1. Prem Di Hatti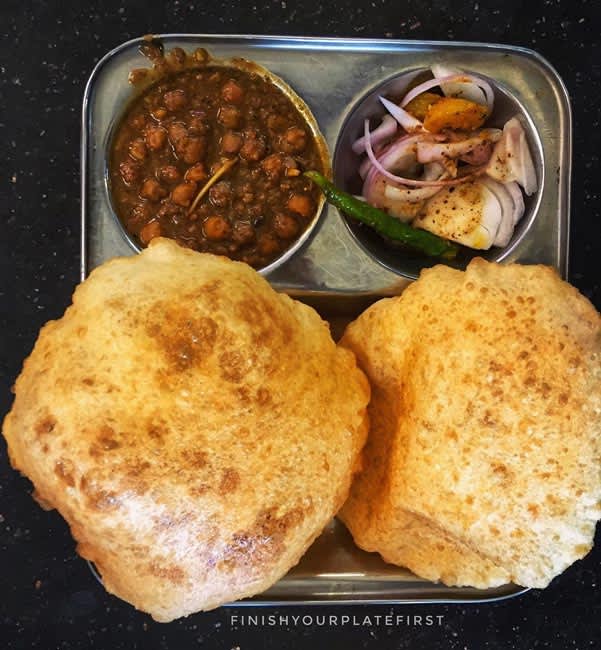 Picture Credits: finishyourplatefirst
If someone were to describe happiness, the Chole Bhature from Prem Di Hatti would totally be the answer! The spicy tanginess of the chole and the soft fluffiness of the bhature gives us a foodie euphoric high like none other. For those wanting to switch it up, go ahead and try their equally famous Chur Chur Naan served with a dollop of chole for an explosion of flavours!  
Where | Prem Di Hatti - J-1/162, Opposite City Square Mall, Rajouri Garden
Timings | 8 AM - 10 PM 
Price | Rs 80
Call Them | +91 9311 666 006 & +91 9310 444 004
Check Out Their FB Page | https://www.facebook.com/ParamDiHatti 
2. Chander Di Hatti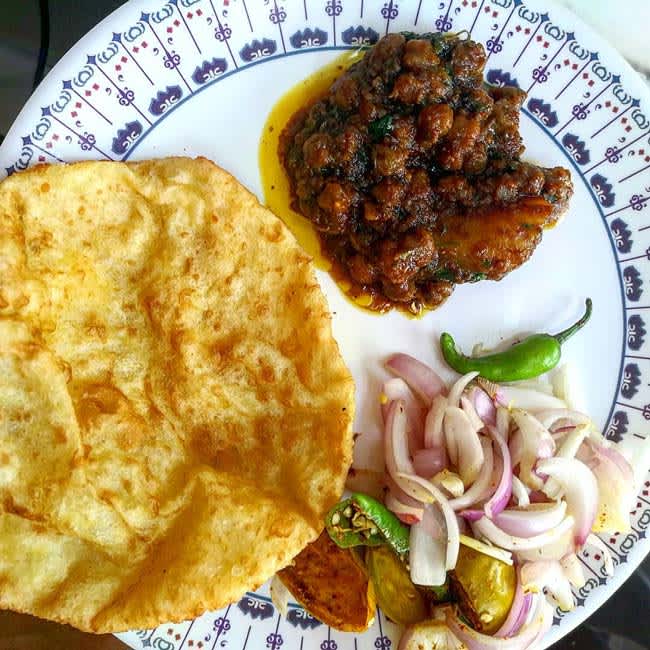 Picture Credits: thedebonairmaven
What can we say about their Chole Bhature that hasn't already been said? Perfect taste, spot-on crispiness, the right blend of spices, low on oiliness and a tanginess that meets everyone's expectations - do we really need to spell this out, folks? Head on over quickly 'cause this one's a must-try for all the Vikaspuri peeps out there!
Where | Chander Di Hatti - GG1, Shop 3, Shankar Chowk, PVR Road, Vikaspuri
Timings | 8:30 AM - 4 PM
Price | Rs 60
Call Them | +91 9891 827 247
Check Out Their FB Page | https://www.facebook.com/ChanderDiHatti/ 
3. Rama Chole Bhature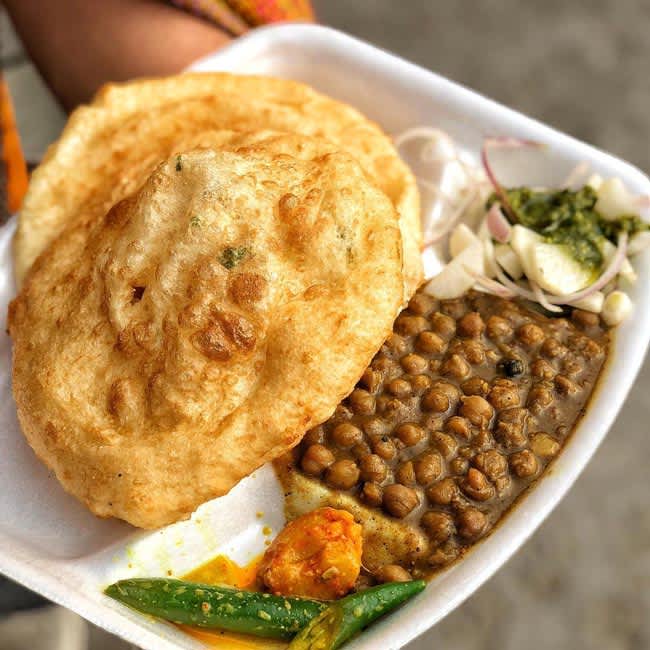 Picture Credits: foodiesince96
One of the oldest and most legendary spots for chole bhature - and confirmed by Virat Kohli as his go-to chole bhature place, Rama Chole Bhature has earned a name for itself after being in the business for so long. Pair up this tangy treat with a glass of Chhass and let the magical flavours take over! 
Where | Rama Chole Bhature - 27/3, Double Storey, Jail Road
Timings | 7 AM - 5 PM
Price | Rs 75
Call Them | +91 8860 760 585
4. Monika Cafe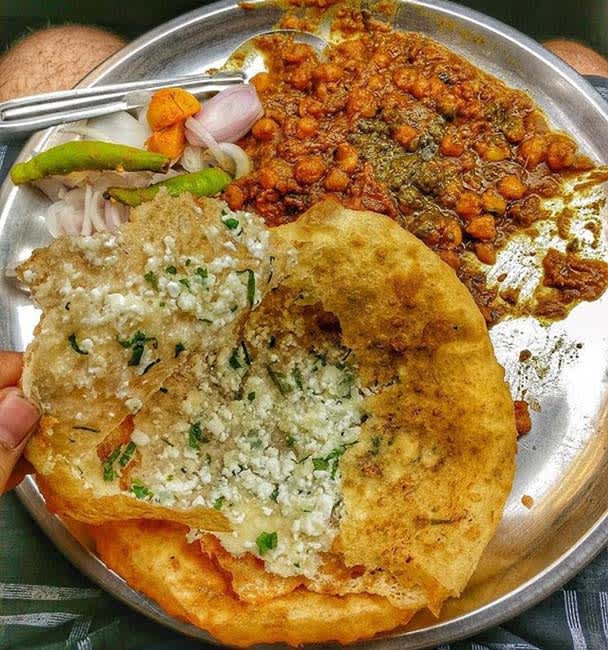 Picture Credits: thedilettante_nomad
Well-known by everyone who lives in and around Vikaspuri (actually, everyone in Delhi for that matter), Monika Cafe can get super crowded due to its popularity, so make sure you arrive bright and early. Don't forget to taste their Chole Bhature with our fave accompaniments on the side like picked carrots, mirch ka achaar and nimbu marke pyaaz, which just further add to the experience. We say you stop drooling now and drop by for a bite!
Where | Monika Cafe - GG-1/142 A, PVR Road, Vikaspuri
Timings | 8:30 AM - 5 PM
Price | Rs 70
Call Them | +91 11 2854 2906
5. C.L. Corner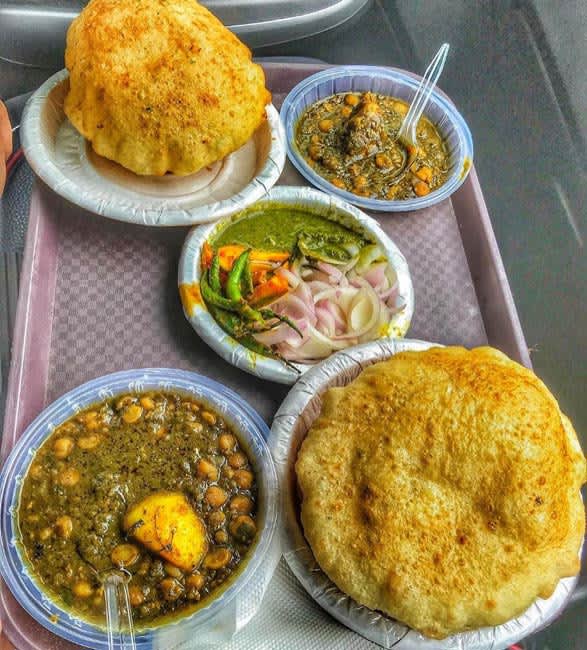 Picture Credits: mefoodie_
If you haven't tried the Chole Bhature from C.L. Corner, can you really call yourself a chole bhature fan? The bhature are not too oily but rather, make for the perfect combination of crispy and fluffy and the masaledar chole will take your breath away! Pair it up with their delectable coriander chutney and green chillies and you have yourself a winner! Next time you're in Moti Nagar, don't forget to stuff your faces with this spread! 
Where | C.L. Corner - A 12/18, Near Fun Cinema, Moti Nagar
Timings | 7 AM - 5 PM
Price | Rs 90
Call Them | +91 9811 110 080
Check Out Their FB Page | https://www.facebook.com/CL-Corner-385051671544495 
6. GUPTA CHAT CORNER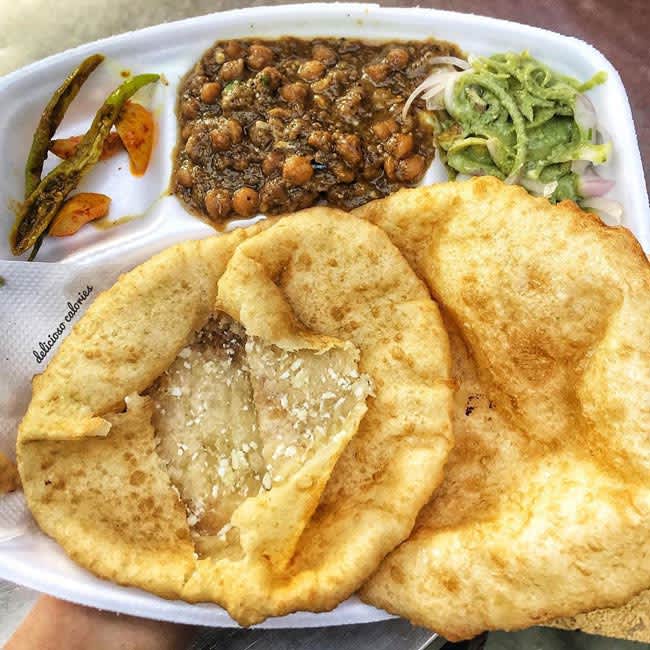 Picture Credits: deliciosocalories
GUPTA CHAT CORNER is the show stopper for all things delicious and who doesn't love to take a break from their stressful lives to enjoy a chatpata plate of chaat or the delicate taste of some soft bhature paired along with divine chole? This place isn't just famous for its Chole Bhature but also everything from Gol Gappe and chaap to rolls and tikkas. Tempted much? Get ready to head here ASAP!
Where | Gupta Chaat Corner - /51, Central Market, Near Guru Nanak School, Punjabi Bagh
Timings | 9 AM - 3:30 PM, 4 - 10 PM 
Price | Rs 100
Call Them | +91 9911 121 116
Check Out Their FB Page |  https://www.facebook.com/GUPTA-CHAT-CORNER-203061266555078/ 
Which ones are you going to try out first? Tell us in the comments below!