Delhi
4 Iconic Movie Theatres In Delhi Where You Can Watch A Movie Starting @ Rs 66 A Ticket
We all enjoy a good ol' movie at the multiplexes with buttery popcorn and soda tumblers, but often find ourselves worrying about the holes burnt in our pockets over this. About time we changed that, right? Since we're all about new experiences, this particular one comes with the old-school charm of dusty velvet curtains and old-fashioned technology. Let us explain! We've curated a list of four legendary theatres across town that have been around for decades that are sure to offer you an experience from a completely different age WHILE being pocket-friendly, so here goes!
1. Ritz Cinema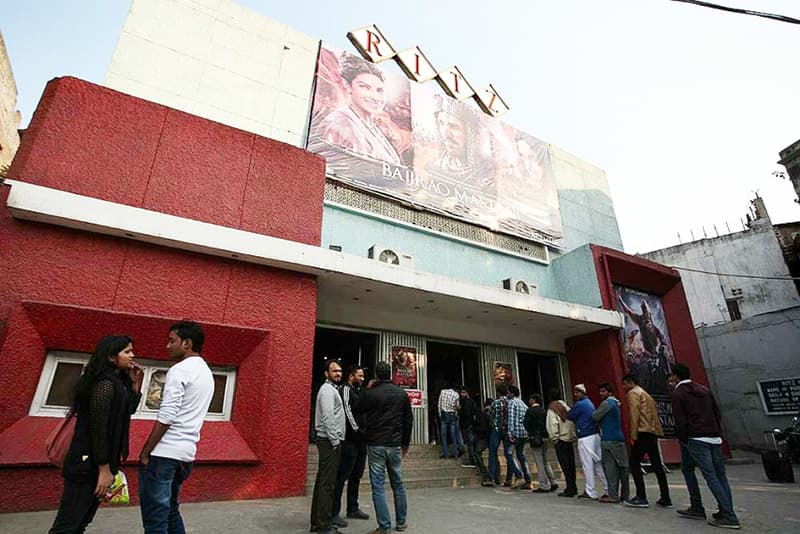 Located on Lothian Road south of Kashmere Gate is the 80 year old Ritz Cinema that boasts of a single screen (yup, you read that right!). The area used to be, and still is, a lively commercial space with the front of the building looking newer than the rest of the establishment, which has us wondering about its dated beauty. It closed down for a few years but reopened three years ago and has since then regained its popularity and charm! Pop by with your gang for a retro cinema experience!
Where | Ritz Cinema - Lothian Road, Inter State Bus Terminal, Kashmere Gate
Price | Rs 66 Onwards
2. Liberty Cinema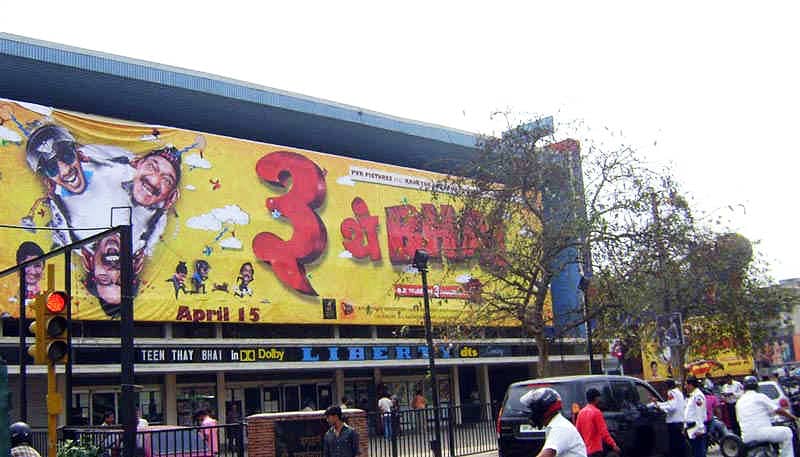 Less than 5 kms away from Connaught Place, Liberty Cinema has been up and running since 1956 and has been entertaining movie-goers for the past 50 years! They have been constantly upgrading their technology and have a huge seating space that can accommodate over 950 people. The tickets are extremely cheap and even the most expensive balcony seats here are only for Rs 170 - WAY cheaper than any of your usual multiplexes! A must-visit for a cinematic time travel experience, don't you think?!
Where | Liberty Cinemas - 19-B, New Rohtak Road, Karol Bagh
Price | Rs 75 Onwards
Check Out Their FB Page | https://www.facebook.com/libertycinemadelhi/?ref=br_rs
3. PVR Anupam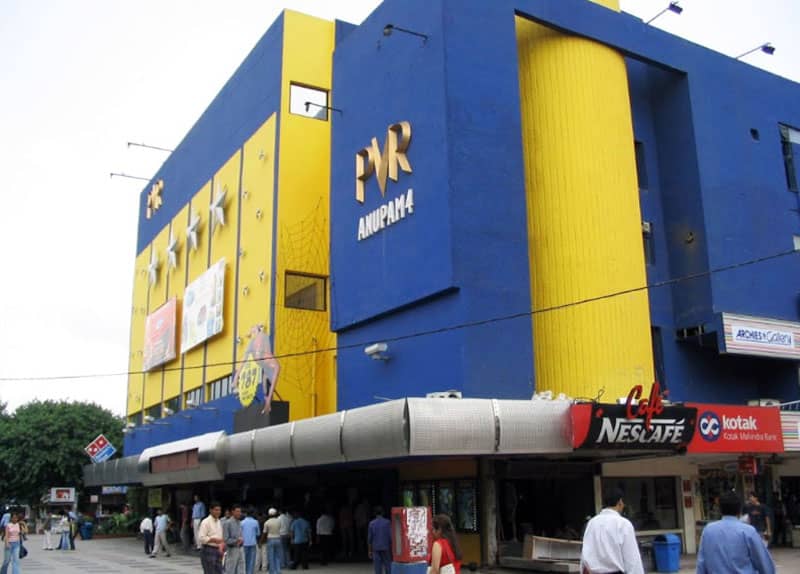 This one sets itself apart from the other antique cinemas as it was established in 1997 (a millennial amongst baby boomers, if you will). Being one of the first multiplexes of Delhi, it still boasts of newer technology and facilities and has various eating joints nearby, as well. Like other PVRs, the tickets are cheaper for the morning shows and on Thursdays, so defo drop by if you're in the vicinity for a movie or to pick up a few pre-loved novels from the many stalls that sit right outside!
Where | PVR Anupam - Community Hall, Saket District Centre, Sector 1, Pushp Vihar
Price | Rs 161 Onwards
Check Out Their FB Page | https://www.facebook.com/PVRSaketAnupam/
4. Shiela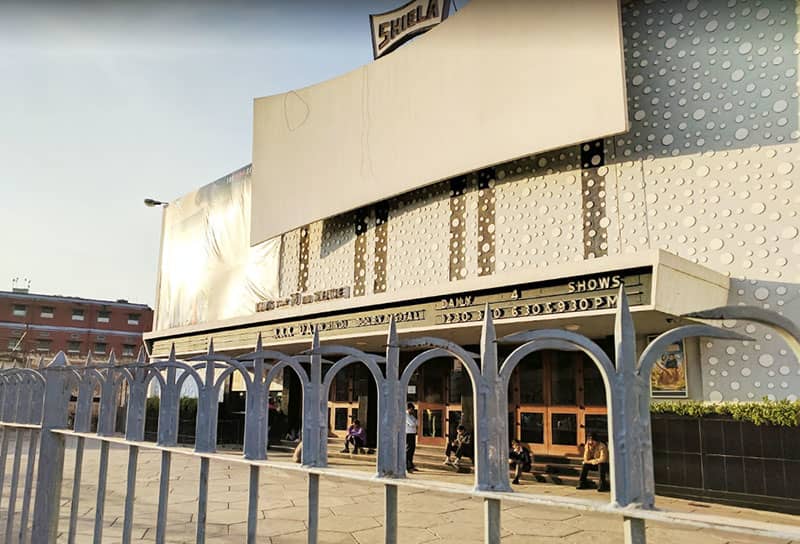 Picture Credits: RAVINDRA SINGH
A legend in the history of cinema, it's known as the first 70 mm screen theatre in India and was established in 1961. The seating space here is large and spacious with a beautiful retro lobby area. With a curved screen to very subtly add an illusion of depth as their unique feature, this place is a must-visit for all those interested in an authentic viewing experience! They also have a small snacks counter for some pocket-friendly munchies and should definitely be on your list of places to swing by soon!
Where | Shiela- DB Gupta road, Arya Nagar, Paharganj
Price | Rs 100 Onwards
We've made sure to sort out your movie nights, so grab some popcorn and watch the next release at any of these once the theatres open up, 'cause for now they're shut. Can't wait to hoot!