Delhi
7 Hotel Chains Across India That Pride Themselves On Newer & Stricter Hygiene Standards
With new un-lockdown regulations coming out every month by the centre and states, more and more hotels are finally re-opening their doors to visitors. While this is exciting news as most of us have been dying for some vacation time, it's also hugely difficult to pick a place to visit due to the risk of catching COVID-19. But don't worry, we're here to help! We have handpicked some hotel chains across the country that have made your safety their first priority and are undertaking stringent measures to ensure that your stay is safe, hygienic and stress-free, so take a look!
1. IHCL Hotels (Taj, Vivanta, SeleQtions & Ginger)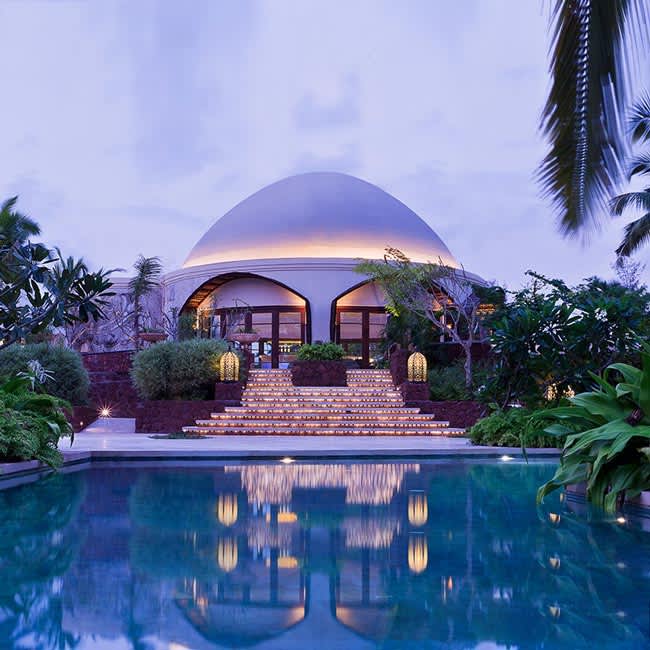 With about 105 properties across India, the IHCL group has hotels to suit all price ranges and come with the assurance of a quality stay. The group has made it necessary for all four hotel outlets to conduct mandatory temperature checks. The cleaning of common and high-touch areas has been increased in frequency while check-in and check-out formalities are undertaken digitally. Social distancing is being practised in restaurants and a lot of the vendors work while wearing PPE kits. With these measures in place, we can be relaxed on our vacation and choose to stay at Taj when visiting places like Kerala, Goa, Rajasthan, Mumbai and many more!
Where | Bekal, Kerala
Tariff | Rs 10,000
Book Your Stay Online Here | http://www.tajhotels.com/
Check Out Their FB Page | https://www.facebook.com/TajHotels/
2. ITC Hotels (ITC And Welcomhotel)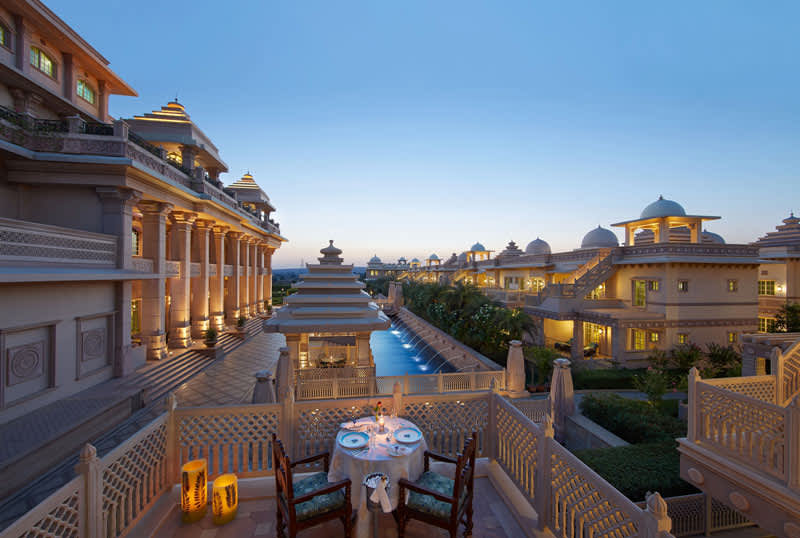 ITC Hotels pride themselves on offering great food and hospitality. The higher range ITC Hotels are nothing short of being palatial, whether it's the stunning ITC Grand Bharat or the ITC Grand Chola. The ITC Welcom Hotels are smaller but charming properties that provide a boutique luxury stay in places like Mussoorie and Kasauli. To satiate your taste buds alongside your travel bug, comfortably opt for ITC as they have designed a new 'We Assure' program to ensure COVID-19 woes are unable to touch you on your vacation. Having worked with medical professionals and disinfectant experts, ITC has put sanitisation systems in place not just for guest interaction areas, but also for its back-of-the-house spaces such as the receiving stores, laundry rooms, elevators and guest luggage services, making sure all holidays are safe and happy!
Where | Manesar
Tariff | Rs 20,000
Book Your Stay Online Here | http://www.itchotels.in/
Check Out Their FB Page | https://www.facebook.com/ITCHotels
3. Radisson (Blu, Park Inn, Park Plaza, Country Inn & Red)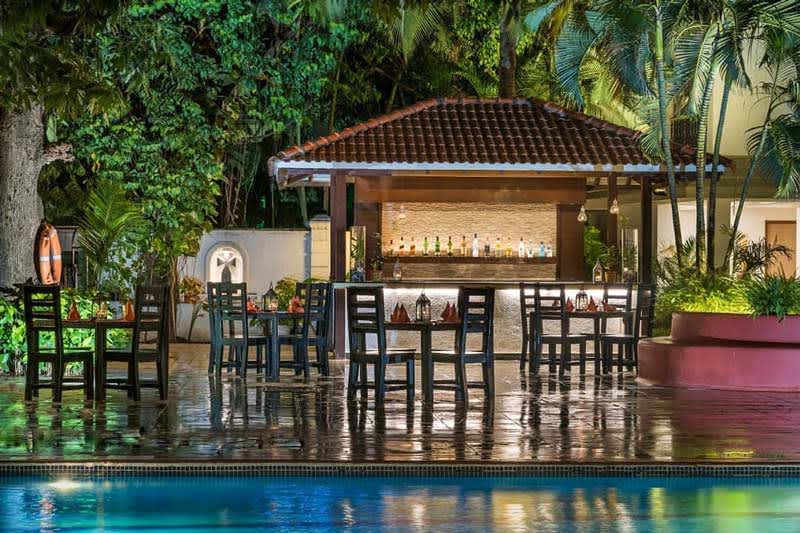 Radisson is one of the biggest international hotel brands in the world. With COVID-19 hitting most of the countries that Radisson hotels are located in, the group has had a very global outlook of the crisis and has had to understand safety protocols set by so many different countries. So, to come up with a standardised policy of sanitation and hygiene, Radisson has partnered up with SGS to design a 20-step protocol for its hotels and a 10-step protocol for its meeting and event spaces. 
Preparing for the worst, the group has also equipped itself with resources on handling suspected COVID-19 cases and has built-in provisions for lockdown or quarantine-related situations as well. The staff at Radisson has been trained according to local and WHO guidelines and food safety standards have been re-implemented in the restaurants. Since Radisson has hotels of multi-range standards in almost all the major cities of India, you can choose to stay at any of their 140 properties for your next vacation without a worry in your head! 
Where | Candolim, Goa
Tariff | Rs 4,500
Book Your Stay Online Here | https://www.radissonhotels.com/en-us/destination/india
Check Out Their FB Page | https://www.facebook.com/Radisson
4. Marriott International (Courtyard, Fairfield, Renaissance, Four Points By Sheraton, Sheraton Grand, JW, Aloft, Ritz Carlton & Le Meridien)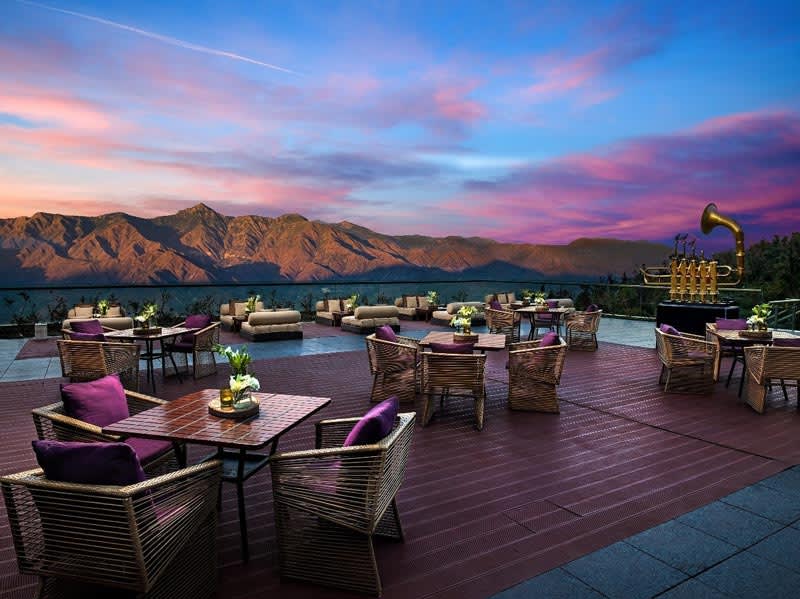 Marriott is an internationally dependable brand. Wherever in the world we end up travelling, if we come across a Marriott, we can be sure about having a decent and comfortable stay with a very good standard of service. With hotels spread over 15 ranges, from the luxurious JW, Ritz Carlton and Sheraton to affordable luxury at Aloft and Courtyard, Marriott is a great option for all of us and with 84 properties across India, we've got a wide selection to choose from. To welcome us back to their hotels worldwide, Marriott has created a Global Cleanliness Council that has developed high norms of cleanliness and hygiene to be followed at all its hotels and has even delved into new technologies such as the electrostatic sprayer it now utilises, which sanitises surfaces with hospital-grade disinfectants so all their guests can have a wholesome and stress-free experience!
Where | Mussoorie 
Tariff | Rs 10,000
Book Your Stay Online Here | https://www.marriott.com/hotel-search/india.hotels/
Check Out Their FB Page | https://www.facebook.com/Marriott/
5. Oberoi Hotels (And Trident)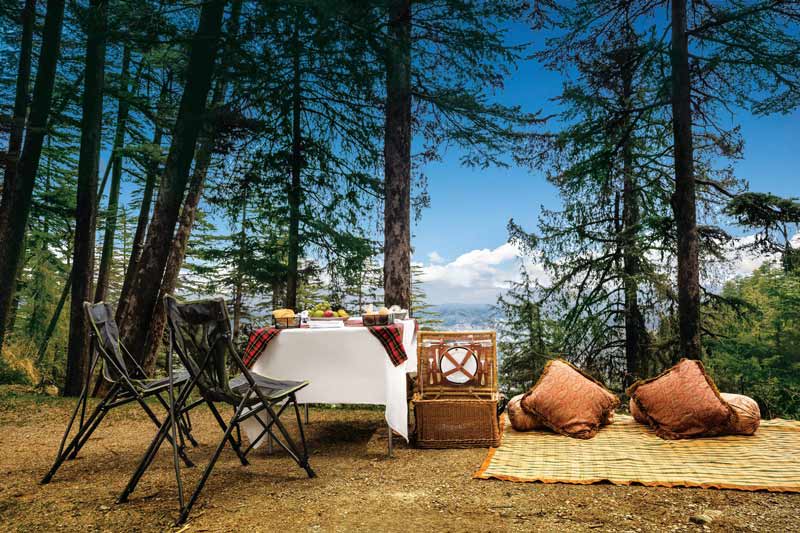 The Oberoi group is symbolic with luxury in India and has put the country on the global map as its stunning properties can always be found on the world's best hotels lists. Oberoi is known to be classy and its safety measures are also a class apart. The group has launched a program to enhance the health and safety of its visitors. For this, they have gotten together with Bureau Veritas, a big-wig in the field of testing to gain certification for their safety measures. 
Apart from the standard hygiene measures, Oberoi has made interesting additions to their restaurants. The menus are now available digitally on your phone to reduce contact with physical menus and the food can then be ordered online to reduce contact with waiters and practice social distancing, and most importantly, the food menus themselves have been revised to add dishes and drinks that comprise immunity-building ingredients. We can already feel the vacation stress melting away - how about you?!
Where | Udaipur
Tariff | Rs 25,000
Book Your Stay Online Here | https://www.oberoihotels.com
Check Out Their FB Page | https://www.facebook.com/OberoiHotels/
6. Roseate Hotels (And Resorts)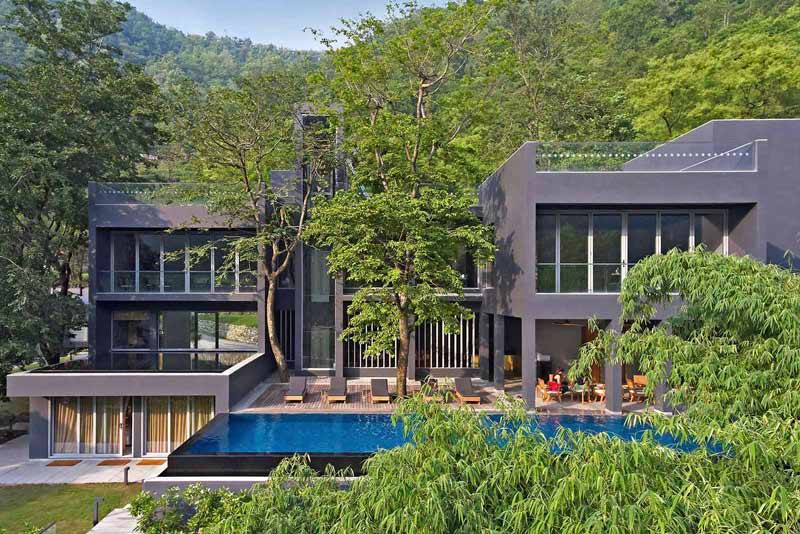 The English Group Roseate created a huge buzz in the hospitality circuit with its very first hotel - the Roseate Resort in Delhi. The group has now expanded to three properties in North India and is expected to open a few more by 2022. All three Roseate properties are the perfect getaways for us Delhiites so we're really glad about the launch of their 'Care by Roseate' program that is taking the safety and hygiene standards of all Roseate properties up several notches. 
Apart from regular sanitisation measures, Roseate has taken bold steps to ensure the safety of its guests. It is currently only allowing people to stay in alternate rooms, leaving rooms in the middle vacant. A lift operator is present at all times so guests don't have to touch the buttons. The housekeeping staff wears PPE and all hotel formalities such as check-in, check-out, food ordering and paying are all done digitally to avoid contact and thereby reduce any risk of contracting the virus, which is awesome!
Where | Rishikesh
Tariff Starting From | Rs 15,000
Book Your Stay Online Here | https://www.roseatehotels.com/
Check Out Their FB Page | https://www.facebook.com/RoseateHotelsAndResorts/
7. OYO Rooms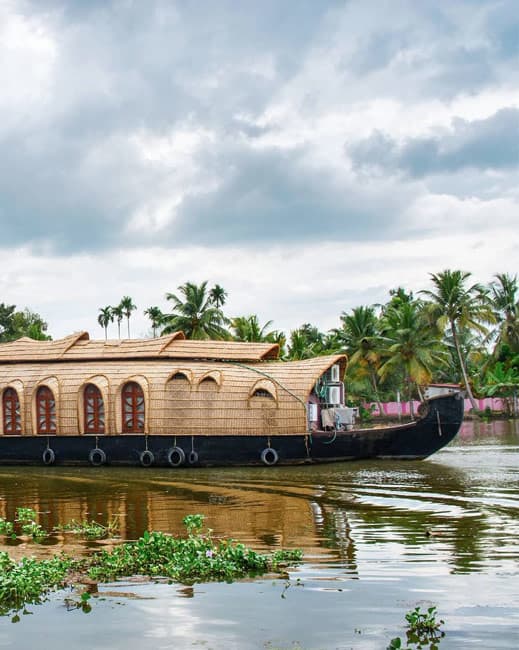 OYO hotels are such a boon to all the backpackers and economic travellers who want to focus on having a good time without worrying about the costs of their accommodation. At this time, with COVID-19 being such a critical issue, it's only natural to be worried about safety at OYO hotels. Understanding this, OYO has rolled out certain guidelines. Apart from the regular sanitisation undertaken by the property staff, the properties will now have a Corona Concierge. All hotels will be regularly inspected and the properties that pass the test satisfactorily will gain a 'Sanitised Stays' Tag. This tag would be maintained with guest reviews and inspections. So, guests can put in this filter while booking on the website to ensure they only book stays that are pre-approved for their safety, which is brilliant and reassuring, in our opinion!
Where | Houseboat, Kerala
Tariff Starting From | Rs 6,000
Book Your Stay Online Here | http://www.oyorooms.com/
Check Out Their FB Page | https://www.facebook.com/oyorooms/?brand_redir=591678117665901
We hope knowing about these measures will make you feel more confident about booking your next travel stay. There are still a few weeks of work from home left, so why don't you pack your bags and find yourself a new scenery to work in before the dreary routines of home to office and office to home catch up to us again!