Delhi
7 Hilarious Hindi Cop Movies To Watch Because You Loved Brooklyn Nine-Nine
If you've found yourself here, you probably adore Jake Peralta and his CRAZY NYPD squad in the insanely popular show Brooklyn Nine-Nine! And if you share this sentiment, then you will also be aware that there aren't many Bollywood cop flicks that belong to the comedy genre out there, right? So, we took this job upon ourselves and decided to make a list of some fabulous police movies that'll tickle your funny bone and are packed with a healthy dose of action. Let's dive right into the list, shall we?!
1. Mai Khiladi Tu Anadi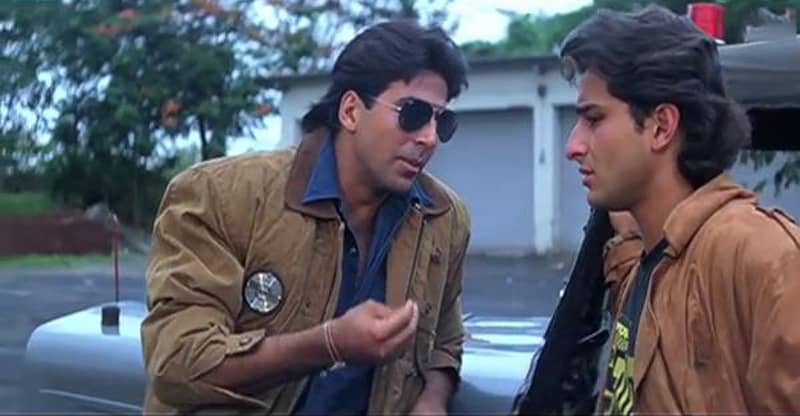 Picture Credits: imdb
What happens when a police officer decides to take revenge on the gangster responsible for killing his brother? Add in a matinee star who starts to tag along for research. The result is utter chaos and TONS of moments of hilarity. This 90s movie will take you for a walk down memory lane and make you laugh while it's at it, so go stream this iconic movie NOW!
Watch Online Here | Mai Khiladi Tu Anadi 
2. Dabangg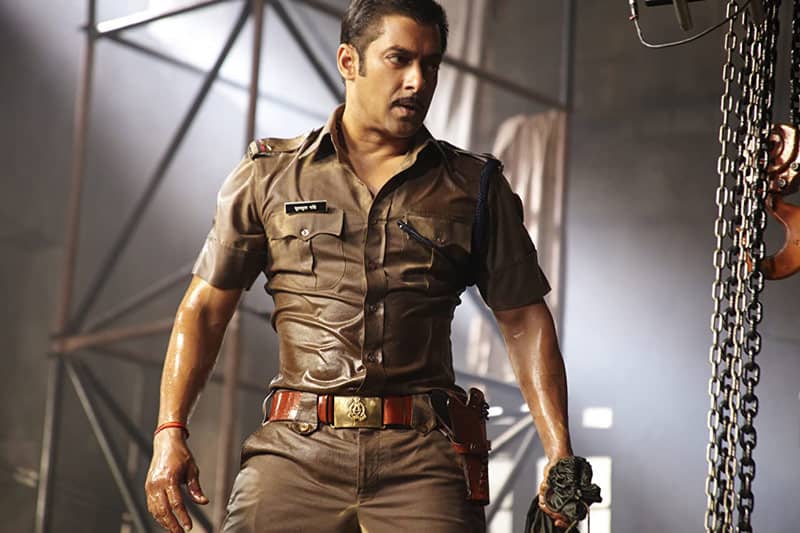 Picture Credits: imdb
Now this one will be right up your street if you loved Brooklyn Nine-Nine! This movie came out quite a few years ago and Salman Khan can be seen playing the role of a corrupt and yet Robin Hood-esque cop who falls in love with a village girl next door while having to face gangsters & politicians. Though the premise is simple enough with ample action sequences, we included this movie for the hilarious comedy scenes. Let's just say the iconic back-and-forth dialogue delivery between Chedi Singh and Chulbul Pandey is nothing short of priceless, folks!
Watch Online Here | Dabangg 
3. Simmba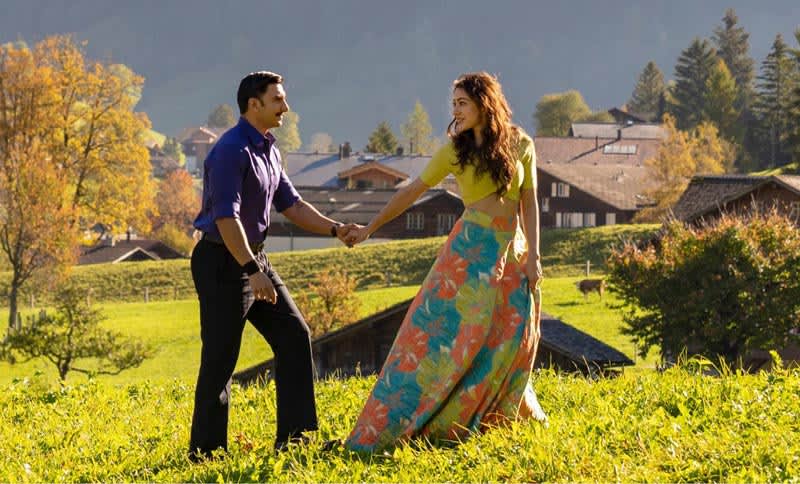 This story revolves around a corrupt police officer who's been assisting a smuggling group. But things take a nasty turn when he decides to avenge a woman who has been assaulted by the group. Though the premise of the movie is serious, there are quite a number of comedy scenes. Plus, Ranveer Singh starring as a cop will certainly make you laugh, love and hate him, all at the same time, so go press play!
Watch Online Here | Simmba
4. Dhoom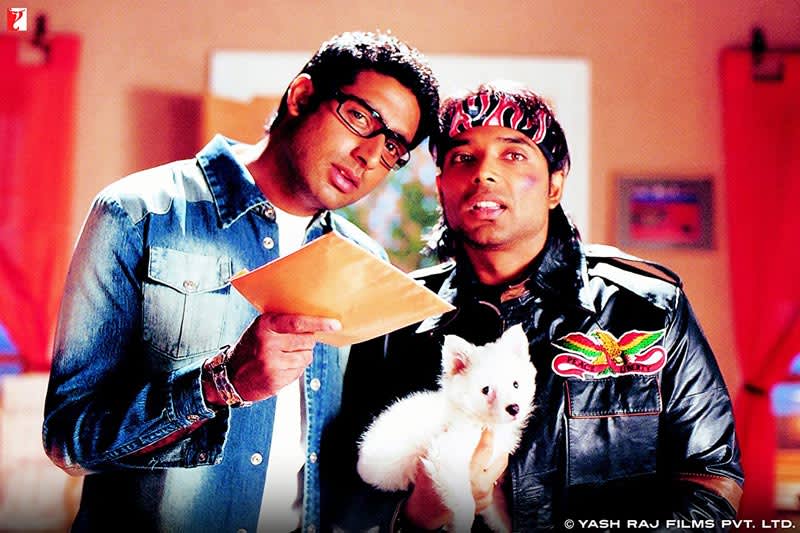 Picture Credits: imdb
Dhoom is the story of a cop trying to stop a mysterious group of bikers who're on a robbing spree, while being assisted by a witty and cheerful mechanic. This movie was released back in 2004 and since then, the first part in the Dhoom franchise has etched itself in our hearts. The crazy moments between the happy-go-lucky mechanic, Ali and ACP Jai are clear as day in our minds. Did we mention the songs? Oh, the songs are just lovely! So what're you waiting for? Go fire up your TV and start streaming!
Watch Online Here | Dhoom 
5. Singham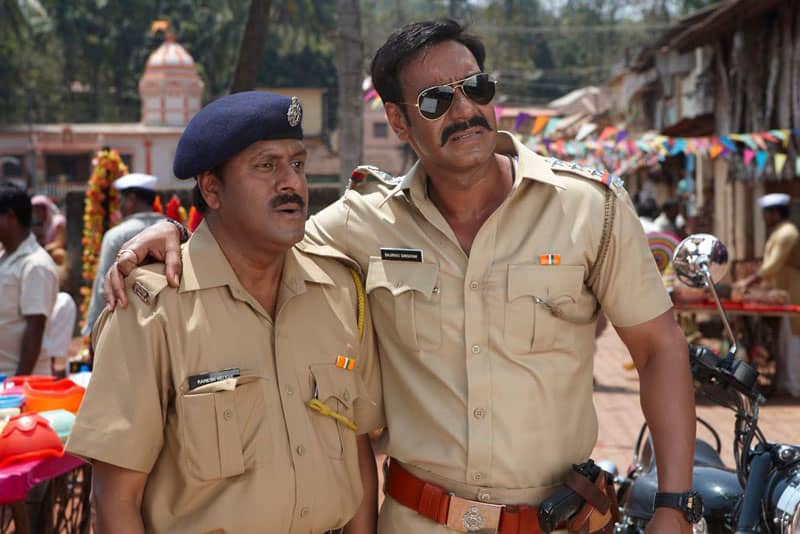 Picture Credits: imdb
Singham is a story about an honest policeman who fights injustice, and when he comes in contact with a corrupt politician, he decides to teach him a lesson. Though it's a serious movie, it's got lots of moments of hilarity that'll leave you rolling around in laughter. Plus, it's packed with crazy action sequences that make this one a great watch. Do watch with your bucket of popcorn and comfy blankie close!
Watch Online Here | Singham 
6. Bang Bang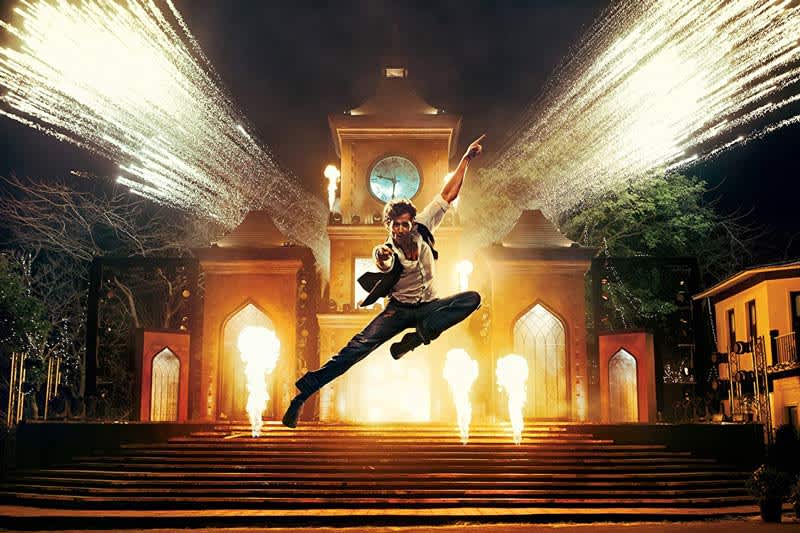 Picture Credits: imdb
Inspired by the movie Knight And Day, this one is not essentially a cop-based movie. But true to its name and genre, this action-comedy is worth the watch! There are numerous instances that will remind you of the original movie starring Tom Cruise and Cameron Diaz. We couldn't help but swoon over our mysterious hero throughout the movie and well, who could blame us?!
Watch Online Here | Bang Bang 
7. Dishoom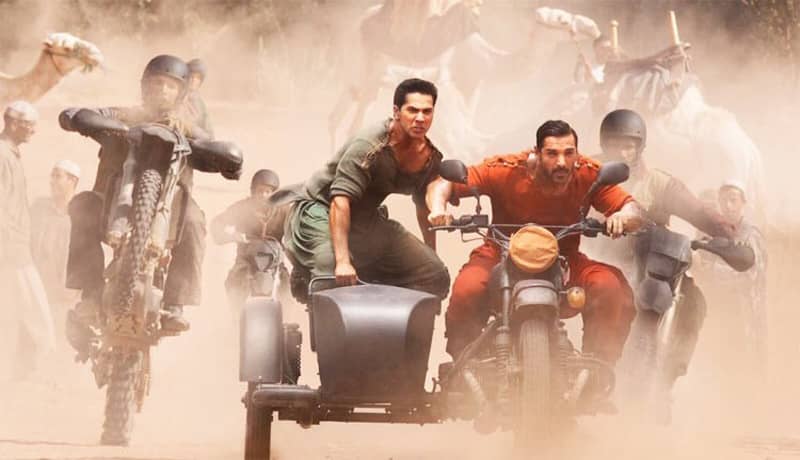 Picture Credits: imdb
Starring John Abraham and Varun Dhawan, who play the role of mismatched cops who are entrusted with the duty of locating an Indian batsman who has gone missing in the Middle East within 36 hours. This fast-paced movie didn't make much of an impression when it came out, but the comic timing and action-packed scenes make for an entertaining watch at home. Go ahead and gather the gang and press play, folks!
Watch Online Here | Dishoom 
These were some of our fave funny cop movies that definitely got us laughing. Which movie is your all-time fave? Tell us in the comments below!