Delhi
6 Heartwarming COVID-19 Stories That'll Arrow Straight Into Your Cold, Dead Heart
India had been under lockdown for months this year due to the COVID-19 Pandemic. Never has this country seen an imposed curfew as harsh as this one; no one was allowed to roam around freely except those with passes, businesses and shops - forced to shut down, the Coronavirus wreaked havoc in the hearts of many. In a time of extreme anxiousness and a constant sense of fear, there were some who chose to fight the odds, with love and kindness, giving people hope and reassurance, one step at a time. Here are some heartwarming pandemic stories that are sure to leave you with compassion and empathy along with a solid teary-eyed smile.
1. Haryana Police Celebrates Army Veteran's Birthday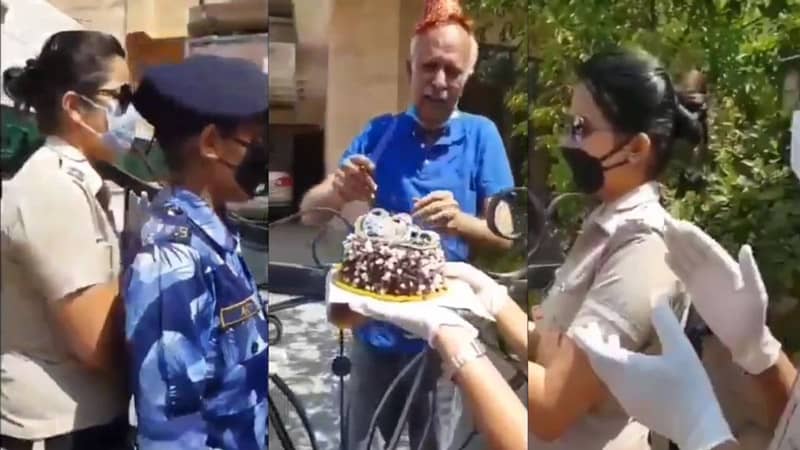 Picture Credits: thequint
Karan Puri, an elderly man living alone in Panchkula, Haryana, was given a birthday surprise by the Haryana Police after a video of him was widely shared on social media where he was seen walking towards the entrance of his residence stating that he's lonely and has nobody to spend time with during the lockdown since all his children were away. The officers of the Haryana Police surprised Mr. Puri with a birthday cake and even sang 'Happy Birthday' to him while he cut it. With a dash of disbelief and teary-eyes, Mr. Puri could be seen overwhelmed with emotions, his day was made! Kudos to the Haryana Police for being such great sports even in such troubled times!
2. Sonu Sood Using His Stardom And Influence For The Right Causes!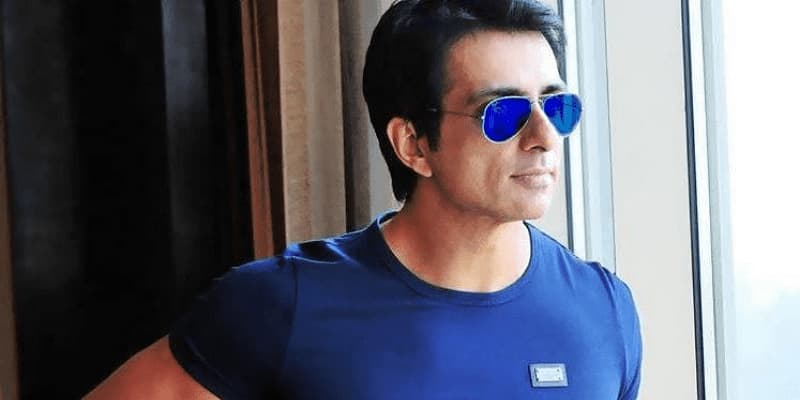 Known for his acting skills, Sonu Sood is a name synonymous with 'Messiah' in current times. The man single-handedly took responsibility for transporting migrant workers to their native states via buses. Amongst other things, he and his team provided daily meals for the underprivileged, donated Personal Protective Equipment to frontline healthcare personnel and even set-up a toll-free migrant helpline number where migrant workers could send in their requests! Being a migrant himself, he could empathise with others who might be facing the worst days of their lives. This is what we call - 'A Heart Of Gold'.
3. 80-Year-Old Coolie Carries Migrant Workers' Luggage For Free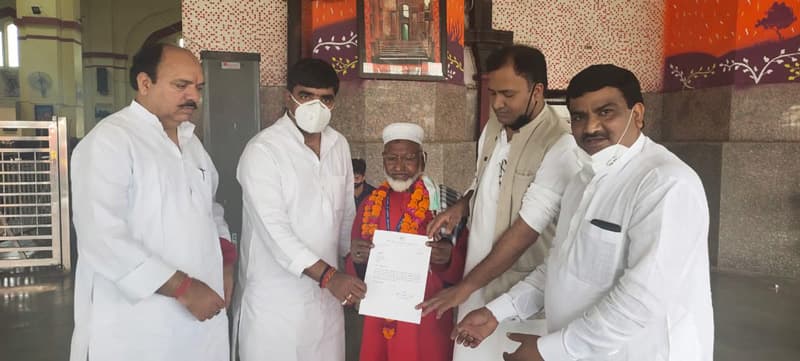 Picture Credits: shailveesTOI
In these perilous times, a simple Coolie at Lucknow Railway Station took responsibility for making others' lives easier by offering to carry their bags for free. The 80-year-old man was seen carrying bags of migrant workers with a smile on his face without charging a single rupee. Such a selfless act goes a long way in inspiring others and challenging people's mindsets by leading with example. Mujibullah Ji shows that one doesn't need to be wealthy and resourceful to make a difference and proves that age is just a number!
4. Kolkata Police Lifting Spirits Of Citizens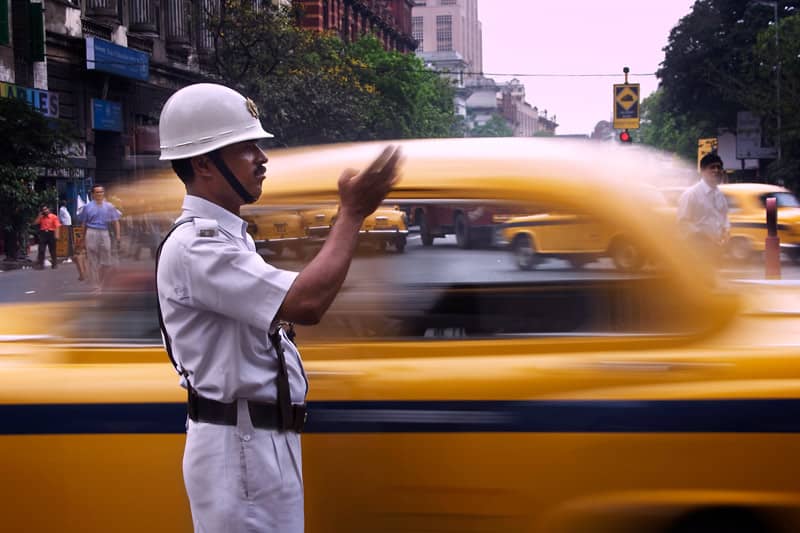 While the nation was under its initial stages of lockdown, people all over India were scared, anxious, and had none to very little hope about what's to come next. Kolkata Police took the initiative of organizing Coronavirus flashmobs with hundreds of residents participating from their windows and terraces in order to comfort them and reduce their anxieties. In one such event, the officers of the Kolkata Police can be seen singing the famous melody - 'Bela Bose' on a loudspeaker, and it's one of the most beautiful videos we've ever seen! The song feels like sunshine on a cold, winter morning, full of hope and warmth. This will surely bring a smile to your face, you cannot afford to miss it!
5. The More The Merrier, Flamingos Flock To Lakes!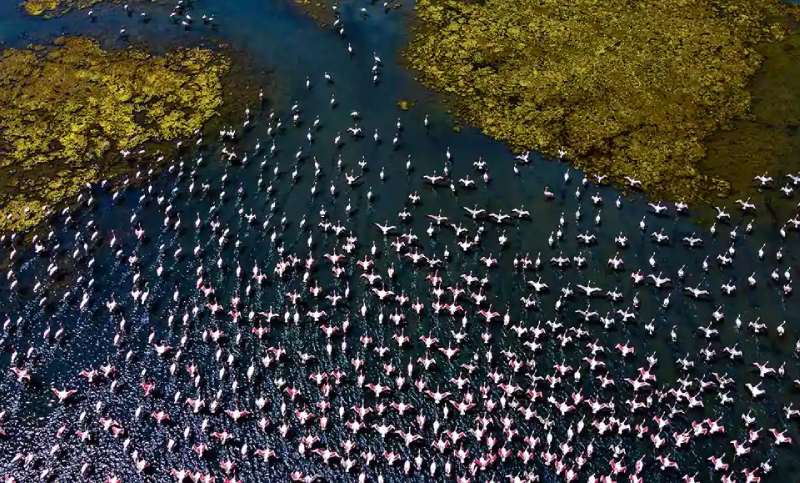 Picture Credits: hindustantimes
Yes, you read that right! During the lockdown, there was a 25% increase in the numbers of flamingos that migrated to the Mumbai Metropolitan Region during the months of April and May. The Bombay Natural History Society that estimated their numbers, said that lower human activity and a quiet environment without any disturbances has led to the ideal conditions for migration. The region looks beautiful as thousands of pink flamingos are seen flocking gleefully in unison at the lakes. However small, this is a victory to learn from and to repeat in the coming years.
6. The Himalayan Range Visible From Punjab After 30 Years!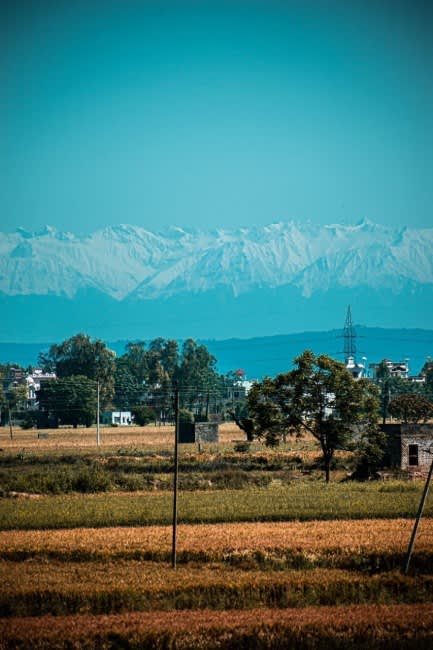 What would you do if you woke up one day and saw The Great Himalayan Peaks from your terrace? Even we'd freak out at the view and that's exactly how the people of Punjab reacted before taking it to Twitter. For the first time in 30 years, people in Jalandhar and surrounding areas could clearly see the Himalayan Ranges as pollution dropped to its lowest and the quality of air got better! It's a view to remember. 
What was your favourite story out of these? If you've got more such stories, let us know!