Delhi
7 Fantastic Bookstores In Noida From Where You Can Pick Up Your Next Nail-Biting Read
In the age of Kindle and other e-books, if you find it difficult to study off your laptop screens and still enjoy visiting bookstores to buy your favourite fiction novels, we've got you covered with this list of fab bookstores in Noida and Greater Noida to cater to your needs. !
1. OM BOOK SHOP
A mecca for all the bibliophiles out there, Om Book Shop is one of the largest chains of bookstores in the city. Their outlet at The Great India Place has a vibrant ambience with shelves after shelves lined with exciting stories just waiting for us to venture into. These folks offer an impressive selection with everything from classics & contemporary to fiction, non-fiction and more. But the best part here perhaps is their warm and welcoming staff that's ever-ready to help its patrons in whichever way required. So head over today and pick up something new to add to your glorious collection!
Where | Om Book Shop - The Great India Place, Sector 38A
Timings | 10:30 AM - 9:30 PM
Call Them | +91 9999 450 066
Check Out Their FB Page | https://www.facebook.com/OmBookShop/
2. Pustak Kosh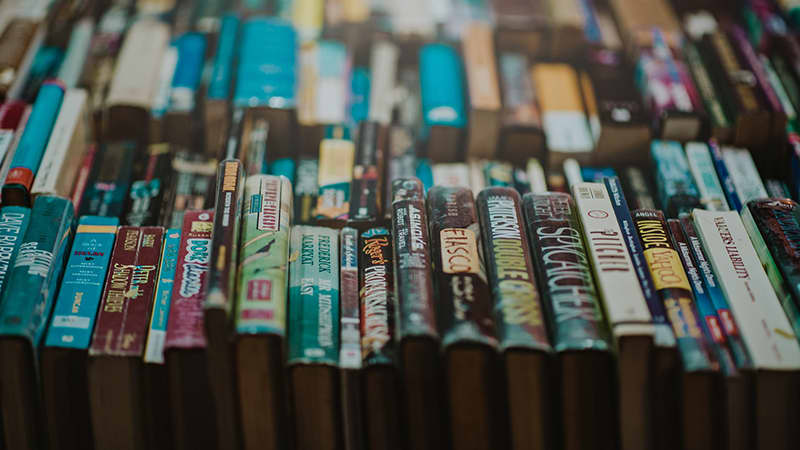 This Is A Representative Image
Pustak Kosh is well known in the area for selling and renting out new & old academic books for a variety of subjects. When you rent a book from here, you're supposed to pay the entire amount of the book and when you return it, they give you the deducted cashback. They lease out textbooks for anything from 3-4 days to 3-4 months. Apart from books, this store also specialises in renting out sports equipment, stationery products and even musical instruments! It's located at the ground floor of the Botanical Garden Metro Station which makes it easily approachable as well. Do check them out!
Where | Pustak Kosh - Ground Floor, Botanical Garden Metro Station, Sector 38
Timings | 11 AM - 8 PM
Call Them | +91 9136 437 970
3. Crossword Bookstores Ltd.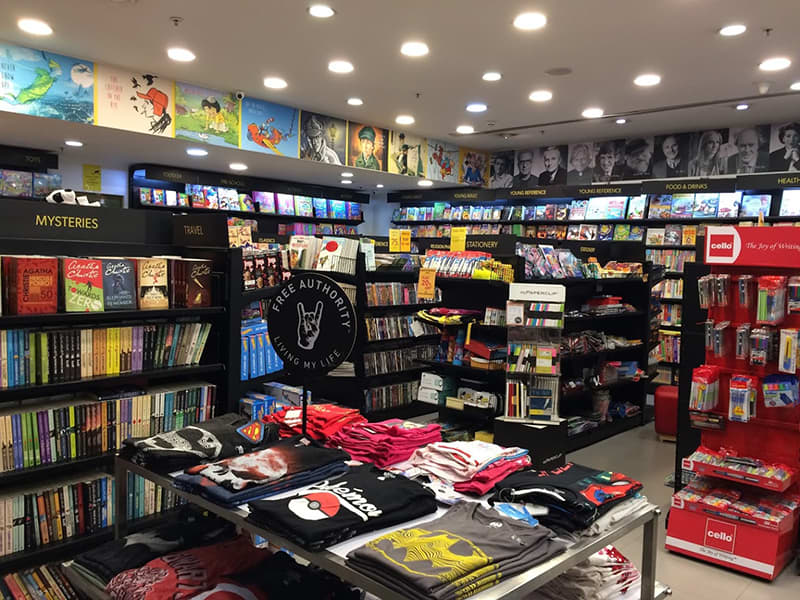 Picture Credits: Kamal Singh
Crossword Bookstore doesn't really need an introduction to all your bookworms in the city, now does it? The inviting ambience of their well-stocked outlet at DLF Mall Of India practically begs the shoppers to come in and hoard all the latest releases. You can pick up a vast array of books for all age groups ranging from mystery novels, kids' books and even religious ones. Apart from books, you can also find cool t-shirts, cute plushies, stationery items including coloured pens, sling bags and oh so much more here. Scoot over with your besties this weekend and get your hands on that novel you've been meaning to buy for the longest time now!w
Where | Crossword Bookstore Ltd. - DLF Mall of India, The Great India Place & Wave City Centre
Timings | 11 AM - 9:30 PM
Call Them | +91 1206 764 703, +91 1206 229 428 & +91 1207 112 157
Check Out Their FB Page | https://www.facebook.com/Crosswordbookstores/
4. Royal Book Depot
If you're a student residing in Greater Noida, this book depot will provide you with everything you require. From a range of competitive examination books, even Aakash textbooks and workbooks, to basic stationery items, you will find everything here. This bookstore is nestled in the Pradhan Market in Tugalpur which is only 5 minutes away from the Pari Chowk Metro Station. So when are you heading here for your study material?
Where | Royal Book Depot - Tugalpur, Pradhan Market, Pari Chowk, Greater Noida
Timings | 9 AM - 9 PM
Call Them | +91 9718 976 101
5. Galgotias Books & Stationery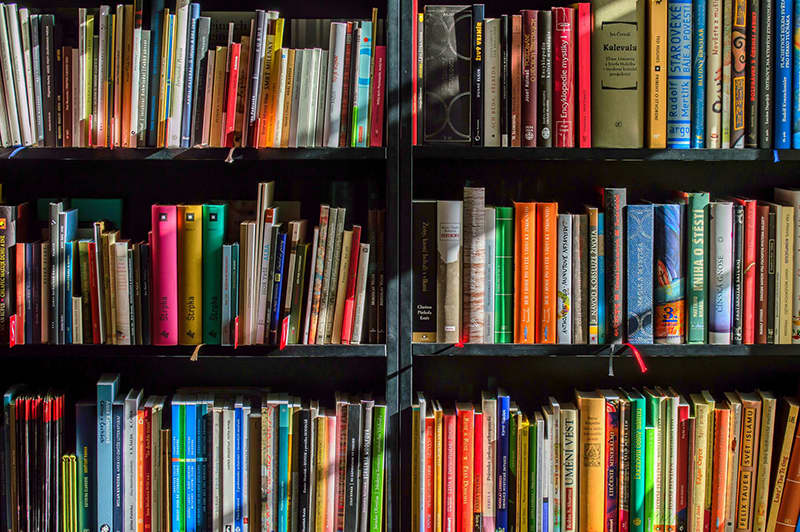 This Is A Representative Image
Located in our favourite Atta Market, this popular store sells college textbooks as well as novels. If you are an engineering student or an MBA student, this is definitely your one-stop shop for all your semester end needs! This three-storey building consists of a bookstore on the ground floor, toy shop on the first and a home decor shop on the second floor. This over a decade old store offers an eclectic as well as a well-updated collection of novels so dash there with your mommy this weekend for there's something for everyone here!
Where | Galgotia Books & Stationery - GG-64, Basement, Sector-18, Opp. McDonald's
Timings | 11 AM - 9 PM
Call Them | +91 1204 570 733
6. Jain Book Agency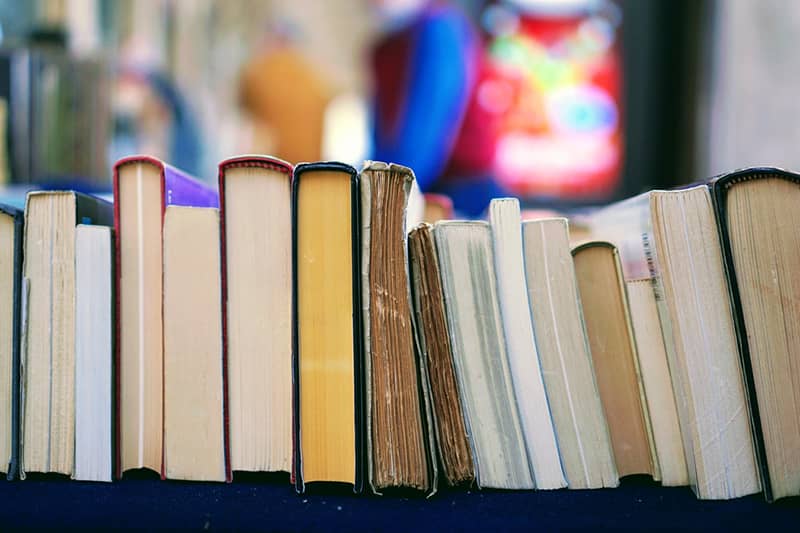 This Is A Representative Image
All you Amitians out there struggling to arrange for your end semester course notes, this book store is your knight in shining armour as this is the only shop that provides Amity course books for almost all departments. Apart from that, it also sells competitive exam and medical course books. And to top it all, you can even find some of your favourite fiction books here, so go, hoard away. And for the days when you don't feel like stepping out of your homes, these guys also do free home deliveries so you're sorted!  
Where | Jain Book Agency - RA-11, Opposite Gate No 2, Amity University, Sector 126
Timings | 9 AM - 6 PM
Call Them | +91 11 4455 6677
Check Out Their FB Page | https://www.facebook.com/Jainbookagency/
7. Aarushi Book Distributor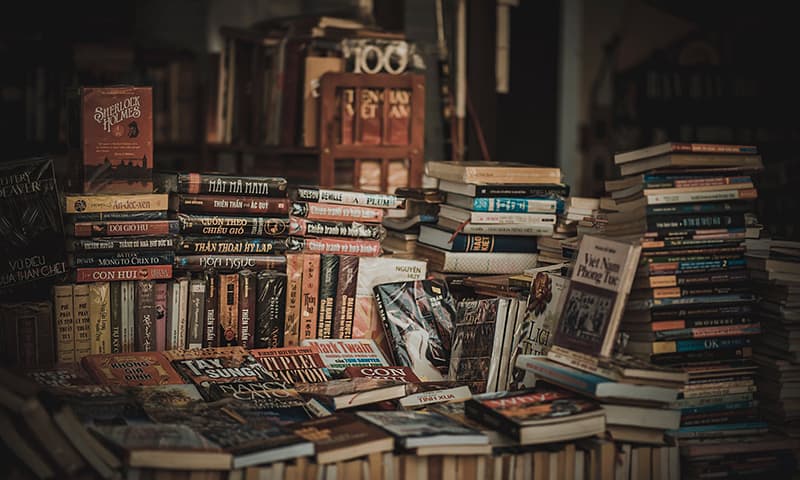 This Is A Representative Image
This is one store in Greater Noida that will meet all your NCERT needs. So, students, you must surely visit this store for textbooks for 1st through 12th grades. Moreover, if you're looking for pens, pencils, notebooks and other stationery items, this store will come to your rescue. So, school going students, make sure you hop over here to get your share of textbooks, stationery and more!
Where | Aarushi Book Distributor - 109, First Floor Krishna Apras' Alpha Commercial Belt II, Parking Lane, Greater Noida
Timings | 10 AM - 7:30 PM
Call Them | +91 1204 203 997
So, when are you book worms going to visit these awesome bookstores to hoard all those exciting reads?