Delhi
7 Fab Places To Hit Up For The Best, Most Droolworthy Momos In Dwarka Right Now
Disclaimer: Bearing in mind the current health crisis befalling the city and the world at large, we're tweaking our content policy and recommendations. Stay positive, keep hygiene levels up and don't fall prey to panic and misinformation.
In Dwarka, we all know that the phrase 'Let's hangout" is synonymous with 'Momos khayega?'! And just for you momohead Dwarkaites, we've compiled a whole list of the best, most awesome places in Dwarka which routinely dish up ah-mazing varieties of momos. Let's dive in and take a look, shall we?!
1. Green Dot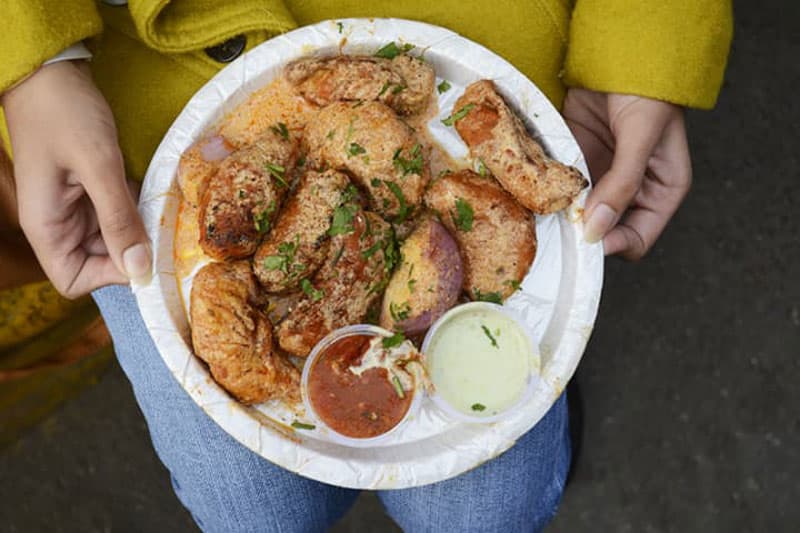 One of the very few places to serve only veg momos, Green Dot is hands down the best place to grab an evening snack at. And if you're a paneer lover, you are surely in for a treat with their Malai Paneer Tandoori Momos. What's even better? Their quality standards remain intact, despite a pocket-friendly menu, so go order away!
Where | Green Dot - G-8, Manish Plaza 2, Central Market, Sector 10
Price | Rs 75 Onwards 
Timings | 11:30 AM - 11:30 PM
Call Them | +91 9555 454 242
Check Out Their FB Page | https://www.facebook.com/greendotveg 
2. KC Restaurant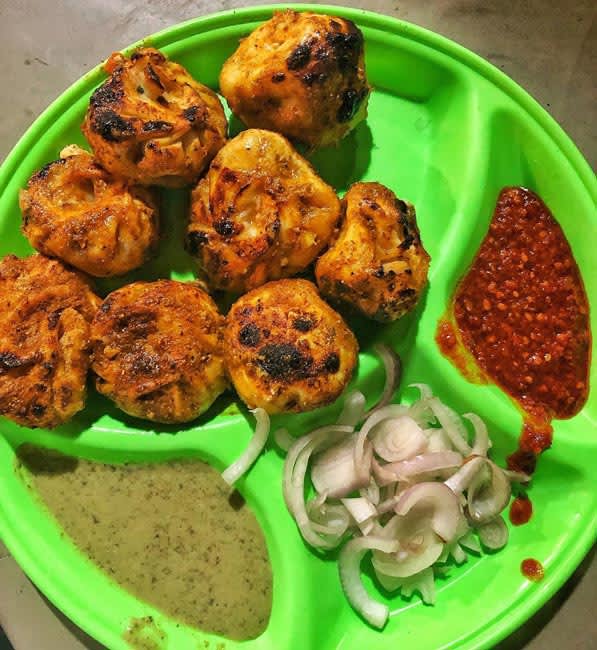 Picture Credits: shootitup.09
Who hasn't heard of KC? They're basically the mecca for momos in Dwarka. And if you still don't feel us, you've got to try their Chicken Malai Momos and Afghani Tandoori Momos to find out what the fuss is all about! We bet you'll totes fall in love with this place. Their variety is insane and you won't run out of options or appetite when you land up here! 
Where | KC Restaurant - Ram Phal Chowk, Sector 7
Price | Rs 30 Onwards
Timings | 12 Noon - 11 PM 
Call Them | +91 11 4702 7821, +91 8800 286 677
Check Out Their FB Page | https://www.facebook.com/KcRestaurant1 
3. Momozone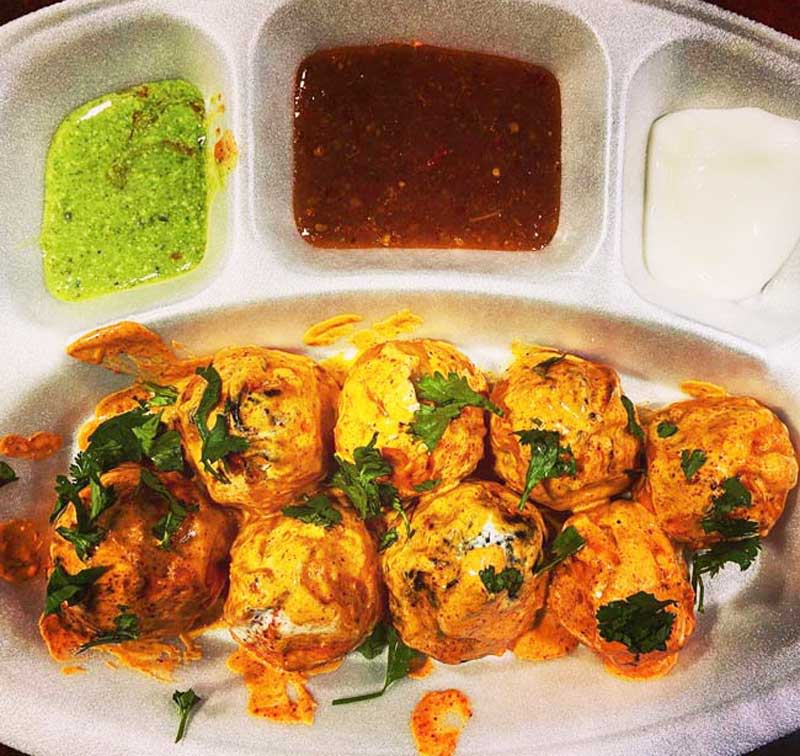 Picture Credits: momozone_gurgaon
Looking at the cutesy kiosk tucked into a corner of the market, no one can tell that these guys are a branded chain of momos across Delhi NCR. But boy, those flavours do speak for themselves! Their Chicken Tandoori Momos are absolutely yum, fresh and well-cooked. So, come swing-by for a savoury snack and a gossip sesh with your squad right here!
Where | Momozone - Manish Chamber 1, LSC, Near Bal Bharti School, Sector 12 
Price | Rs 40 Onwards
Timings | 5:30 - 11 PM
Call Them | +91 11 6505 6474
Check Out Their FB Page | https://www.facebook.com/Momozone.food 
4. The Tummy Section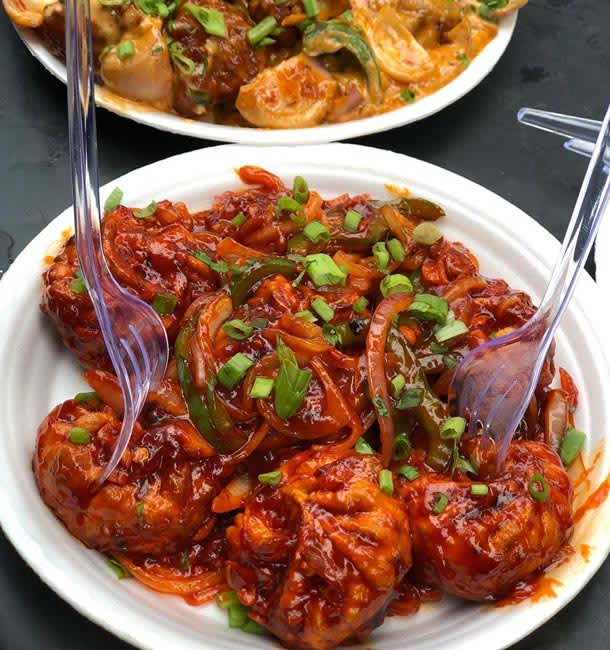 Head to this cutesy little food joint for a quick snack to satiate your 'chhoti-chhoti bhukh'. Their gravy-laden and uber-delish Creamy Paneer Momos call for special attention because of the perfect blend of tangy and spicy flavours. We say you simply pop over with a grumbling belly and your bestie in tow for a momo extravaganza!
Where | The Tummy Section - Shop G 25, Plot 3, Ground Floor, Vardhmandheesh Plaza, Sector 10
Price | Rs 110 Onwards
Timings | 1 - 11:30 PM
Call Them | +91 9758 875 972
Check Out Their FB Page | https://www.facebook.com/thetummysection 
5. The Taste Changers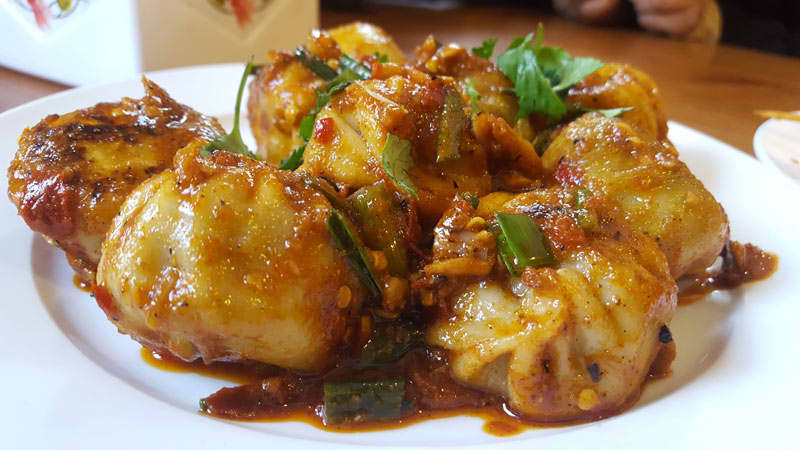 This Is A Representative Image
A small outlet near the Sector 11 Metro Station, The Taste Changers will entice the momo-lover 
in you to the fullest. As irresistible as they look, we're hooked by their BBQ Momos and we guarantee you will be, too. Almost as if a blessing, they're open till 4 AM, making this place your go-to for late-night momo cravings!
Where | The Taste Changers - Shop 22, Pocket 2, DDA Market, Sector 11
Price | Rs 110 Onwards
Timings | 11 - 4 AM
Call Them | +91 9313 955 255, +91 9311 955 255
6. Sizzling Momos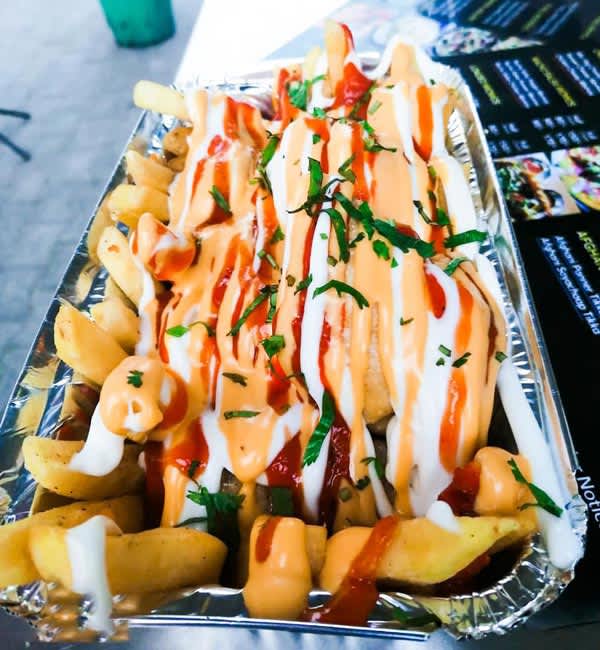 Picture Credits: foood_tales
Kurkure Momos, Pizza Momos, Nacho Salsa Momos, Buttery Momos - you name it and they have it, folks! Serving over 30+ cray varieties of momos, this place is a must-try if you find yourself in this neck of the woods. Go check 'em out and you might wanna pack some of 'em for your midnight hunger pangs too!
Where | Sizzling Momos - Shop F-4, Plot 11, Manish Abhinav Plaza, Sector 4
Price | Rs 60 Onwards
Timings | 2 - 11 PM
Call Them | +91 9560 637 414, +91 9971 404 407 
Check Out Their FB Page | https://www.facebook.com/SizzlingMomosIndia/ 
7. Metro Fast Food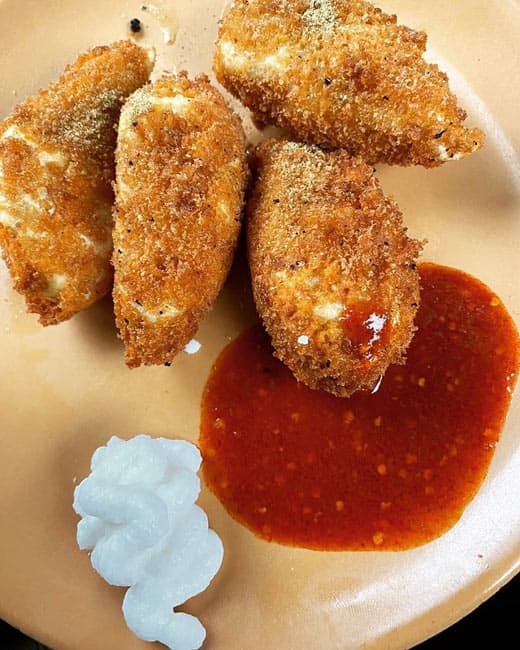 Picture Credits: nayatadkabykirti_ananya
For all you desi Chinese food lovers, this is the place to be! Super creamy and delectable, their Chicken Malai Momos are a hit among foodies, and for good reason! Do check out their Kurkure Momos too, which are super crunchy on the outside but delicate and juicy on the inside. Oh, and you can thank us later *wink wink*!
Where | Metro Fast Food -  LSC 1, Sector 5
Price | Rs 70 Onwards
Timings | 12 Noon - 10:30 PM 
Call Them | +91 11 6535 4800, +91 9871 179 155
Guys, that was our list. Do let us know in the comments below what are your fave spots for a momo-binge!