Delhi
5 Eateries In Kirti Nagar Where You & Bestie Can Hog All You Want Under 500 Bucks!
'Every time I go out to eat, I'm down and out of money - if this is a sentiment you folks relate to then more likely than not, you all are broke college students. But fret not foodies for we have just the solution for you guys. We bring to you amazing eateries in Kirti Nagar where you and your BFF can dig down some yummy delights under just 500 bucks! Read on, ring up your pals and get ready to head over!
1. Cabana's Kabab & Currys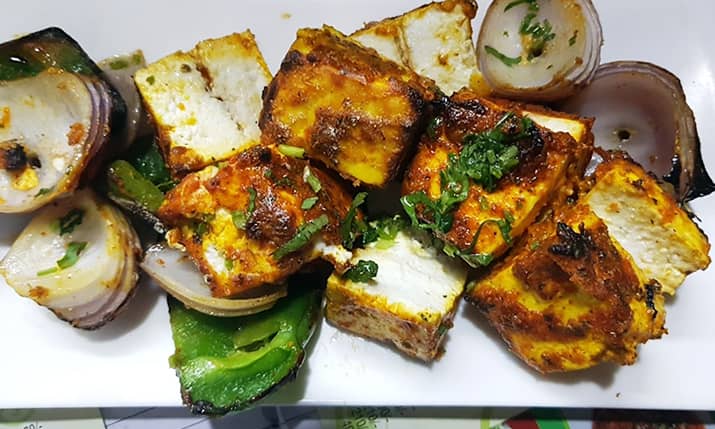 Picture Credits: Cabanas Kebabs & Kurrys
Just pull over at this place, park your cars and kick back because this eatery offers in-car service so you can just chill out and dig your forks into their delish kebabs right in the comfort of your rides. Although they're known for whipping up soft and juicy Shammi Kebabs, you can also devour other delish items like Chaap Butter Masala, Achari Mushroom, Chilli Paneer, Soya Rara and many other lip-smacking dishes. So, bring your gang along and have a fun time binging here!
Where | Cabana's Kabab & Currys -  I-1, Near VLCC Institute, Block I
Meal For Two | Rs 450
Call Them | +91 9911 041 888 & +91 9911 042 888
Timings | 11 AM - 11 PM
2. Amritsari Naan & Kulcha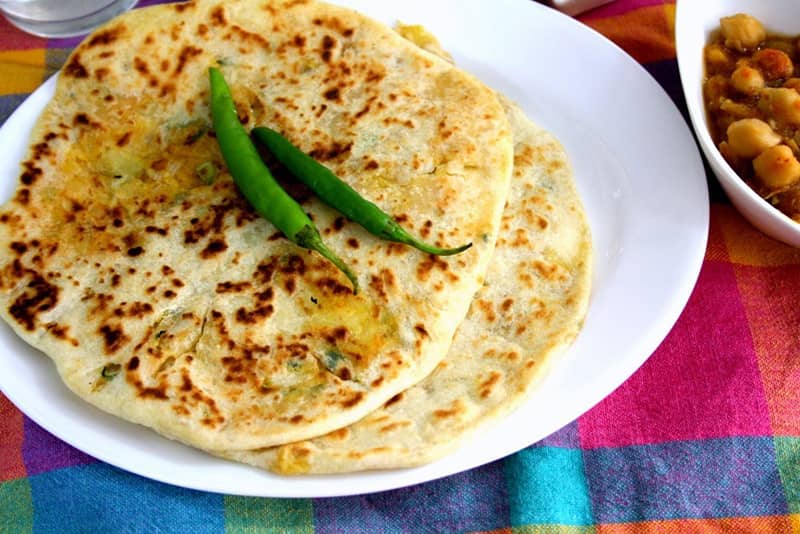 Picture Credits: karan saini_hm
True to their name, this place does an astounding array of naans, including Amritsari, of course. Their tandoori stuffed breads are packed with absolutely delectable flavours and come in umpteen varieties. These folks have given the traditional Amritsari naans a fantastic twist. So, head here and wolf down their Paneer Onion Naan, Chur Chur Naan, Ajwaine Naan, Laccha Parantha and many other delicious offerings to experience the true taste of Punjab!
Where | Amritsari Naan & Kulcha - B-1/2, Saraswati Garden, Shani Mandir
Meal For Two | Rs 250
Call Them | +91 11 6584 8808 & +91 9891 349 777
Timings | 10 AM - 5 PM
3. Pappi Machhi Wala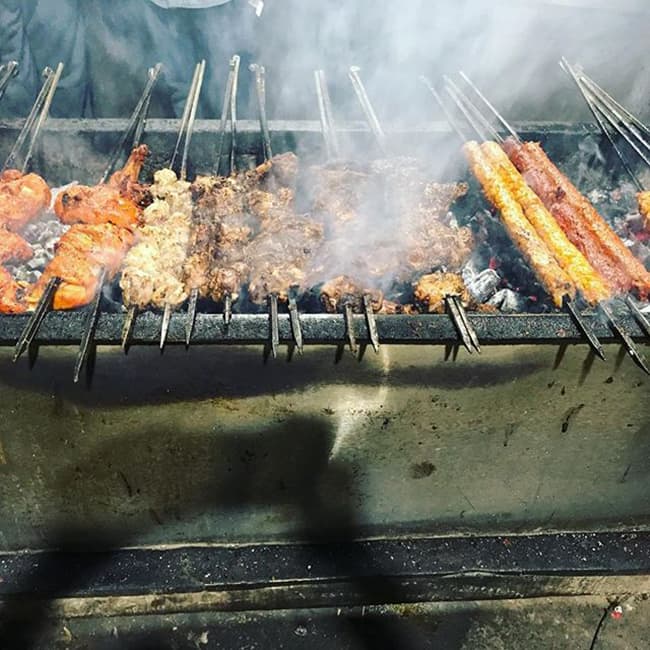 Picture Credits: thefoodexplorer96
Dotted at three spots in Delhi, this hole-in-a-wall eatery might not impress you with its appearance but don't let that deter you for here, you'll get to devour succulent & fab tandoori dishes. They do a range of juicy chicken, fish and mutton tikkas. Their Malai Mutton Tikka, Fish Sigada and Fish Surmai should be on your must-try list when you drop by. You'll have a tandoori treat!
Where | Pappi Machhi Wala - Opposite Adarsh School, Near Furniture Market
Meal For Two | Rs 450
Call Them | +91 9213 111 186
Timings | 7 - 11:30 PM
4. Flirty Momos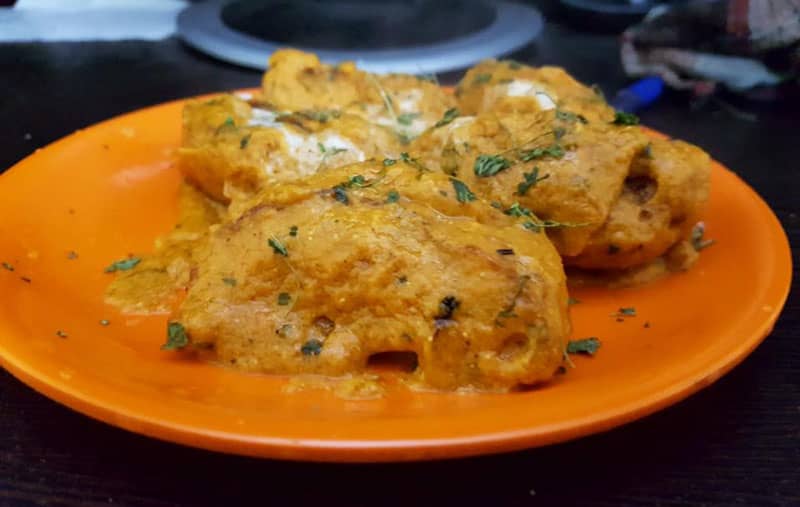 Gravy, tandoori, fried, steamed - you say it, they have it. Offering an incredibly vast variety of dishes on their menu, they'll defo fill your bellies with the gravy and masala loaded scrummies. When in Kirti Nagar, you absolutely can't miss out on their Hot Chick Momos and Chicken Pataka Momos for they're as interesting and great as they sound. So, what the holdup? Round up your pals and gobble down these yummilicious treats!
Where | Flirty Momos - E-361, Main Chowk, Near Tilak Market, Ramesh Nagar
Meal For Two | Rs 350
Call Them | +91 8447 836 042 & +91 8447 836 024
Timings | 12:30 - 11:30 PM
Check Out Their FB Page | https://www.facebook.com/flirtymomos/
5. Jhakaas Pav Bhaji King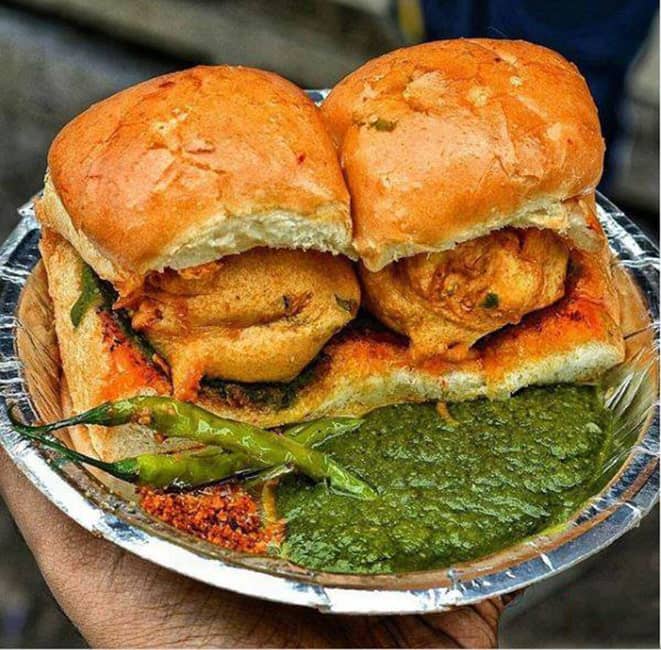 Picture Credits: Adsense Gorilla
This jhakaas place is your train to Mumbai for they do special Mumbaiya style Pav Bhaji and Vada Pav. If Maharashtrian snacks are something you like to munch on then this place is defo for you because their menu boasts of plenty of such items. So, scamper over to this place and wolf down Cheese Dabeli, Veg Butter Tawa Pulav and Butter Tadka Pav Bhaji here!
Where | Jhakaas Pav Bhaji King - B-198, Shop 5, Revital Gym Building
Meal For Two | Rs 100
Timings | 12 Noon - 10:30 PM
Call Them | +91 9711 197 356
So, next time your tummies are growling but your wallets don't allow you to binge, dash to these amazing places and sort your foodie dates with your BFFs!