Delhi
7 DU Hot-Spots Like Tom Uncle Maggi & Vishwavidyalaya MS That Every DUite Swears By
With cut-offs reaching new heights every year, getting into Delhi University is a hard nut to crack! But if you've been able to get through then congratulations on the upcoming amazing years. So to make your life much easier in the university, we have picked out 7 most popular and happening spots that every DUite swears by, check it out!
1. Delhi Ridge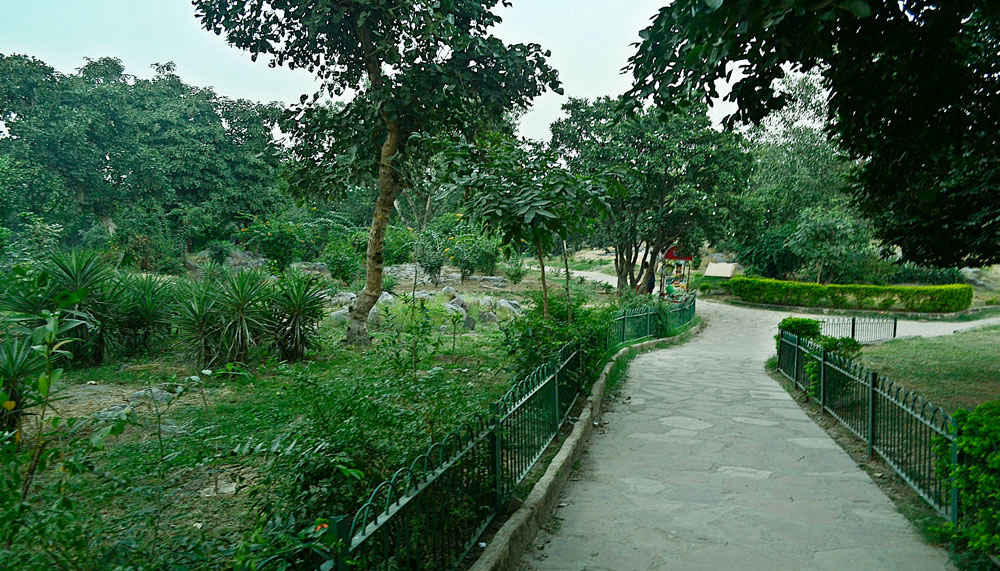 The Ridge or as the students call it - Bonta, is the heart of North Campus and is one of the green lungs of the city. Located right in front of the University Office, this is a popular hangout spot for all the students who are looking for some calm in the chaos. So if you want a peaceful place to complete your notes or just wanna chill with your friends on a lazy day, Delhi Ridge is just where you need to stop by! 
Location | Chauburja, Kamla Nehru Ridge, Civil Lines
2. Virgin Tree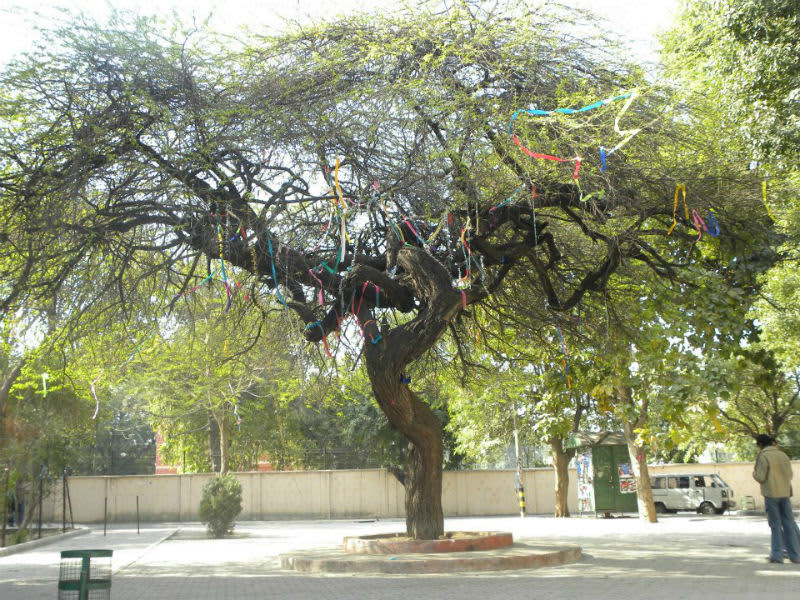 This ain't no ordinary tree y'all! Nestled in Hindu College, this tree has witnessed countless romantic love stories that has helped it earn the title of the 'Virgin Tree'. One of the most famous ritual around this tree is the 'Damdami Mai' ki puja that happens on Valentine's Day. Every year, hostel students pick an actress, give her the honour of being Damdami Mai and decorate the whole tree with her posters, balloons AND condoms! So head here on Valentine's Day and join this madness.   
Location | Hindu College - University Enclave
3. Tom Uncle Maggi Point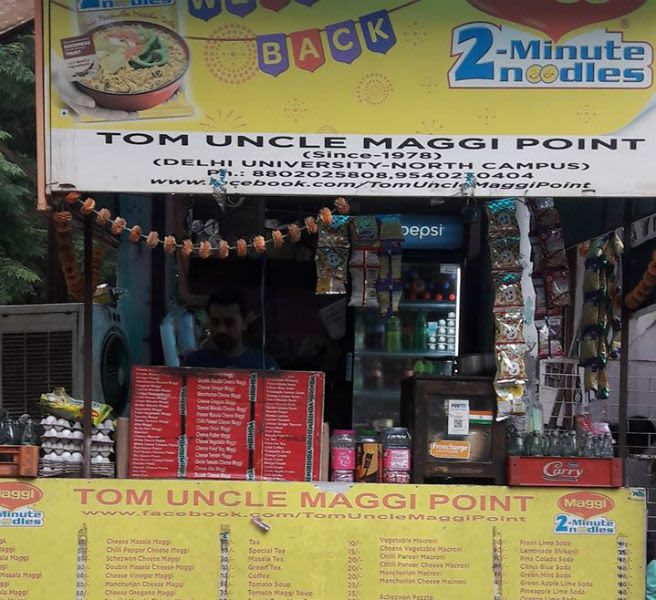 Tom Uncle Maggi point is every college goer's fave haunt! This li'l kiosk has been winning hearts in North Campus since 1978. This places dishes out some really mouth-watering Maggi and is flooded with broke, always hungry students! So swing by you guys, and devour their scrummy Butter Masala Maggi!  
Location | University Enclave
Check Out Their FB Page | https://www.facebook.com/TomUncleMaggiPoint/
4. Vishwavidyalaya Metro Station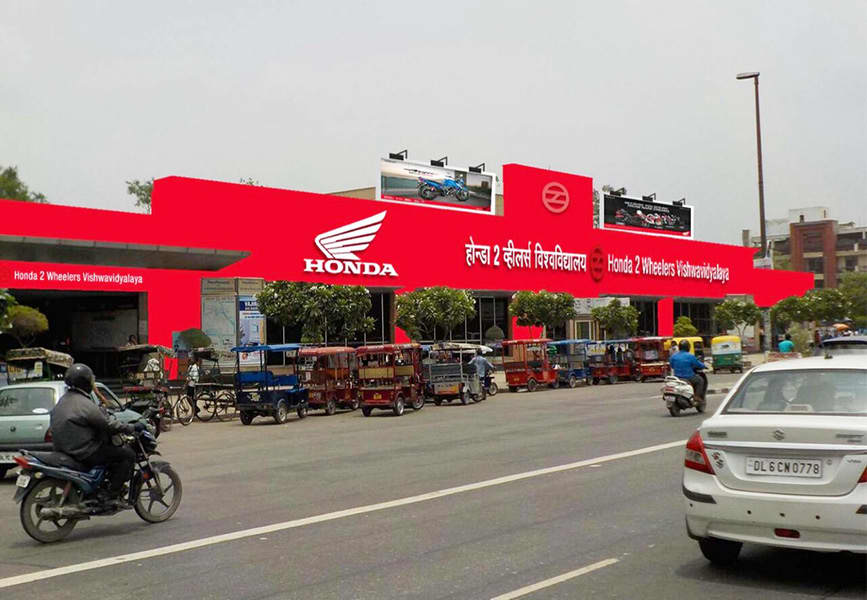 No matter what time of the day it is, this place is always abuzz with students! The upper level of this metro station has two amazing book shops that sells everything from fiction to autobiographies to poetry in many languages. The books here are also quite cheap, so all ya biblophiles, head here and grab 'em all. 
Stationed right opposite the metro station is a li'l bhel puri stall run by Pinky uncle who has been serving toothsome bhel puri and sev puri for more than 30 years now, so snack while you browse through the book stalls before hopping onto the metro! 
Location | The Mall Road
5. Yashwant Complex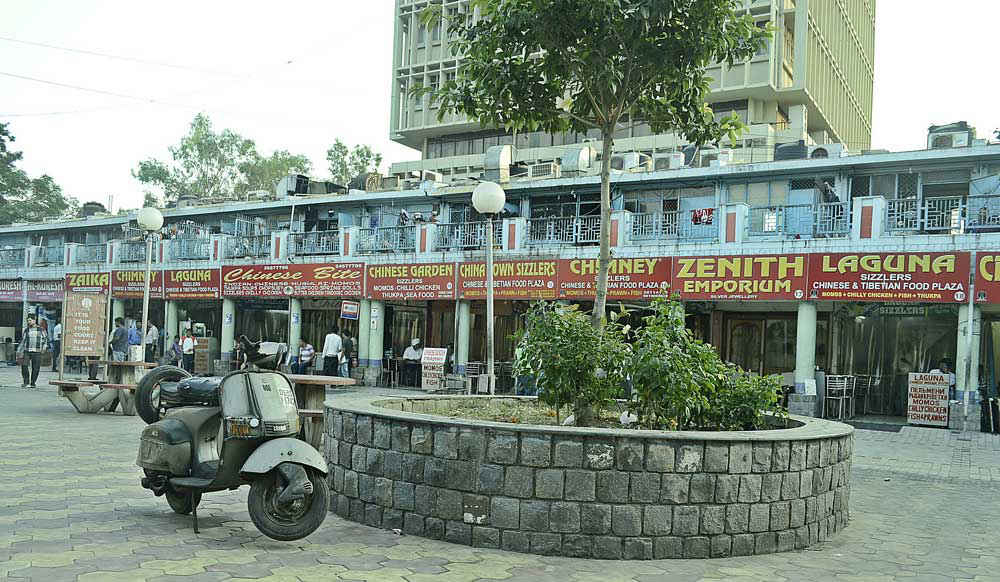 Moving to the South Campus of DU, Yashwant Complex is the 'IT' place for every student here! Dishing out yummy momos and mouth-watering shawarmas, this is one of the most famous hangout spots for all the foodies out there. You can also shop your hearts out here as there are many shops that specialise in leather and fur! So, don't think twice and just rush off to this place RN!
Location | Satya Marg, Chanakyapuri
6. KNC's Chaupal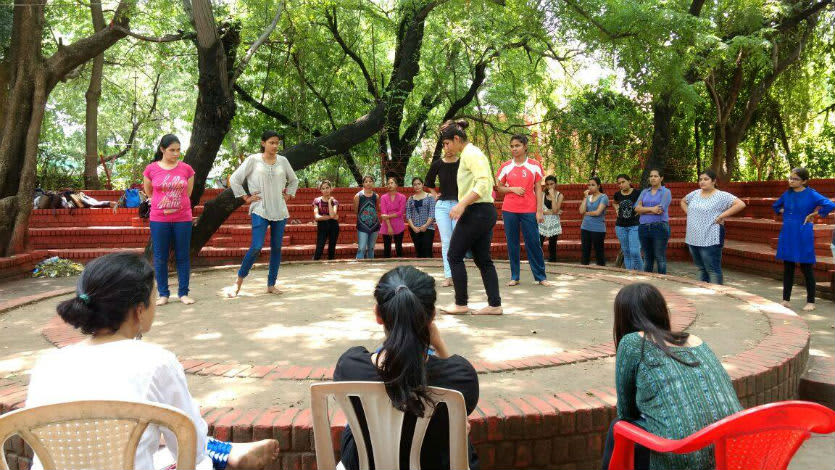 The most buzzing place in Kamla Nehru College, Chaupal is an amphitheater and also one of the most fun places to hangout in this college. You'd see KNC's theater society - Lakshya, performing and practicing here. Apart from that, Chaupal is even more charming during the annual college fests. Don't believe us? See for yourself!
Location | Kamla Nehru College, August Kranti Marg
7. Rajesh Khanna's Van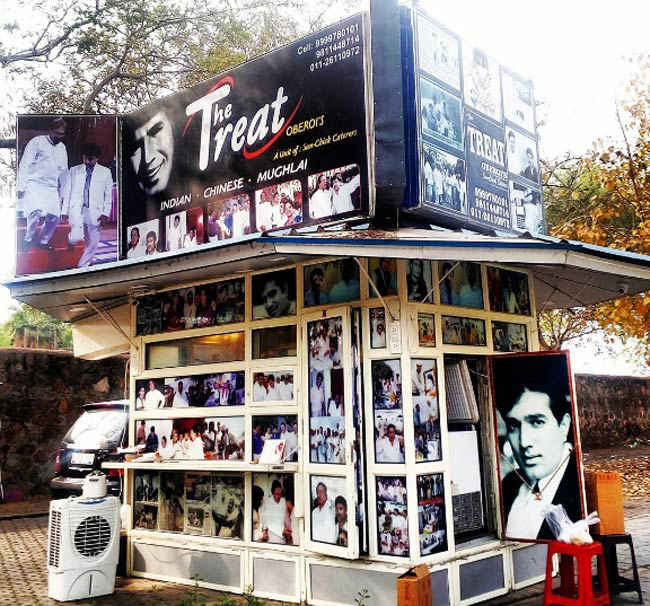 This is one place that is flooded with students ALL the time! Located behind the Jesus & Mary College, Rajesh Khanna's Van is buzzing with people during lunch hours, so head here post those boring lectures and hog like a boss. Don't forget to try out their Afghani Kebab and Mutton Korma - they're quite famous!
Location | Behind Jesus & Mary College, Chanakyapuri
So now when you want to bunk your lectures & chill, head with your gang to these amazing places, and they'll be thankful forever!