Delhi
7 DU College Campuses That Will Leave You Spellbound With Their Beauty!
DU houses some of the most exceptional colleges that provide A-class education to students belonging to different parts of India as well as abroad. Besides that, a spectacular characteristic of this particular university is its extravagant college campuses which are truly picturesque. This is why we've gone and compiled a whole list of the most awe-inspiring DU college campuses - take a look!
1. Venkateshwara College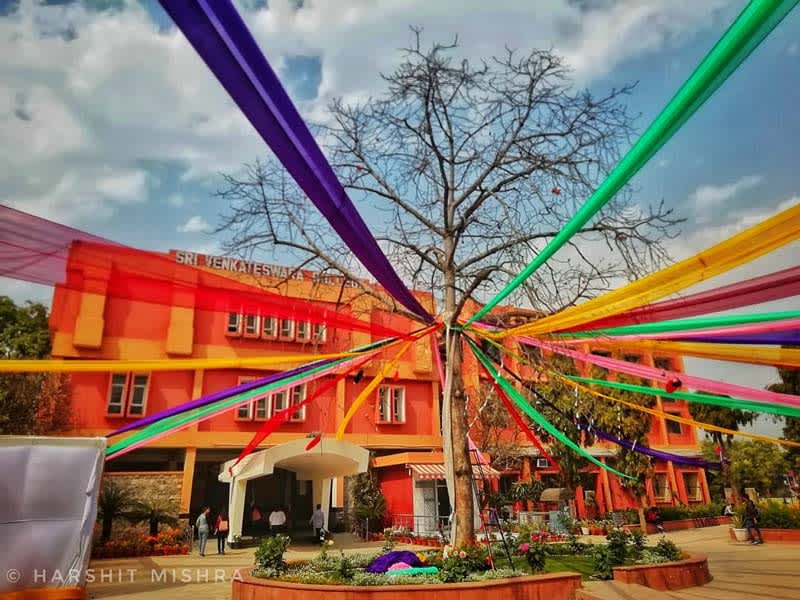 Picture Credits: mishraji_ki_chhayachitran
One of the most prestigious colleges in South Campus, Venkateshwara College is spread across 15 massive acres of land. Embracing and enriching the overall growth of students, this college offers extraordinary facilities and infrastructure. They've got a library, Bioinformatics Centre, medical room, banking facilities and cafeteria along with an eco-friendly campus environment. The campus also contains all the requisite facilities for differently-abled students, earning lots of brownie points from us!
Where | Venkateshwara College - Dhaula Kuan Enclave I, Dhaula Kuan
2. Lady Shri Ram College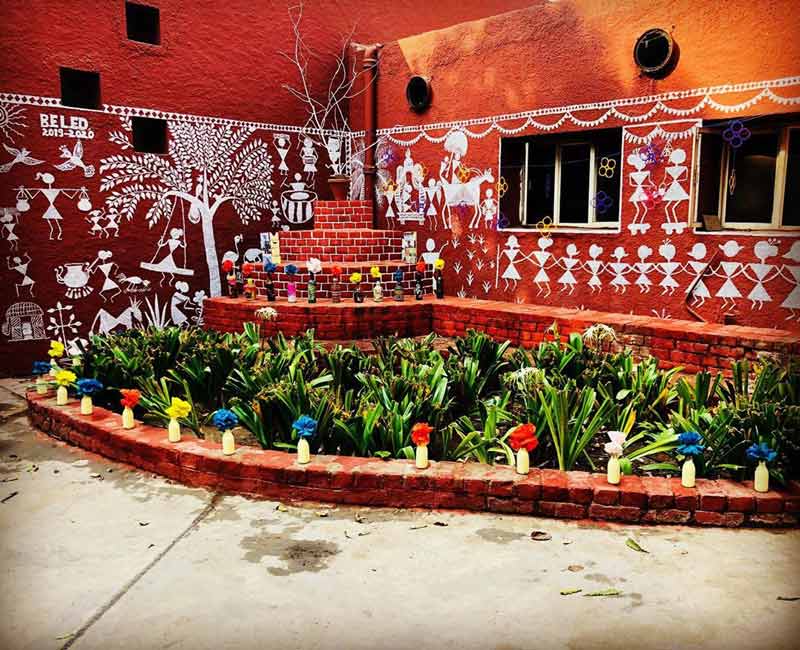 Picture Credits: roli_in_wanderland
Established in 1956, Lady Shri Ram College is a legacy in itself. Housing approximately 2,000 students, over 150 faculty members and 16 courses, this campus is certainly one of the most well-known. Located on an elegant 15-acre campus in the heart of South Delhi, the college is surrounded by lush greenery. The hallways are perfectly aligned and the infrastructure is spot-on. The classrooms are properly ventilated and provide a great learning experience, not to mention the fact that it is one of the most sought-after colleges in all of DU! 
Where | Lady Shri Ram College - 86B, Nandi Vithi Rd, near LSR college, N Block, GK I, Lajpat Nagar IV
3. St. Stephen's College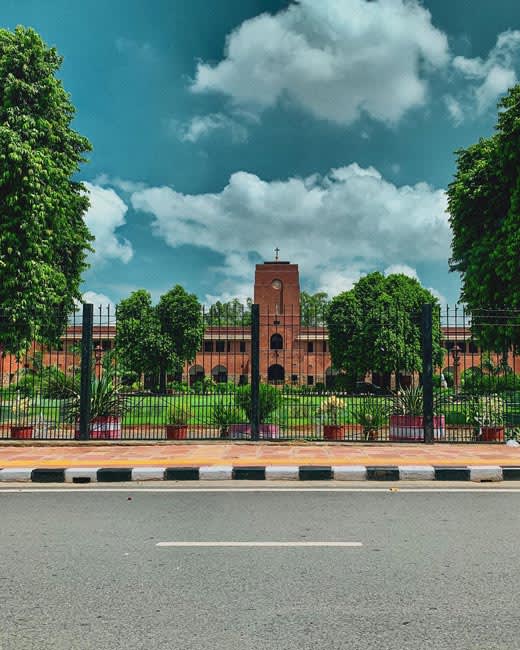 Picture Credits: shriyakaushal
Comprising a built-up area of around 69 huge acres, St. Stephen's College is considered to be one of the oldest colleges in Delhi. Its mesmerizing red-brick building was designed by the reputed architect Walter Sykes George. St. Stephen's also offers great infrastructure such as an indoor badminton hall, a basketball court, cricket ground, tennis arena, shooting range, football field, squash courts, a table tennis area and a swimming pool, to name just a few. The campus offers you a serene and devotional environment too, in the form of a chapel, where you can meditate whenever you want. Sounds amazing, doesn't it?! 
Where | St. Stephen's College - Sudhir Bose Marg, University Enclave
4. Shri Ram College Of Commerce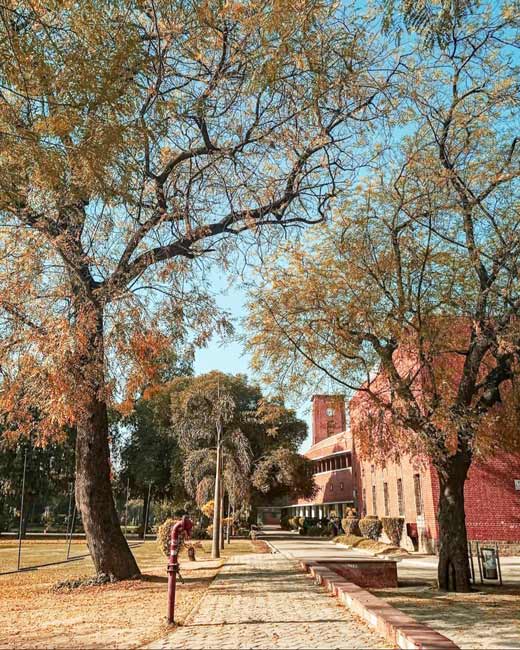 Picture Credits: _shubham24__
Matching and amplifying international standards, the campus of Shri Ram College of Commerce is way beyond ordinary. Portraying an exemplary blend of traditional and modern teaching methods, the classrooms are fully air-conditioned and are assisted by WiFi-enabled LCD projectors. The strong teak furniture lends an extra touch to the vintage look of the college. The surrounding greenery simply adds to the wholesome vibe of SRCC, making it one of the best DU colleges ever!
Where | Shri Ram College Of Commerce - University of Delhi, Maurice Nagar
5. Kirori Mal College 
Picture Credits: sachin.yaadav_
The grand structure unveiling itself, as and when you enter Kirori Mal College, leaves you speechless! With a total area of around 17 acres of land, this college offers world-class infrastructure. The college intakes up to 1500 students every year and has well-equipped and effective laboratories for all the science courses offered here. Their other campus attributes include their extensive library, fully air-conditioned computer centre, hostel facilities and gymnasium, amongst many more, so make sure you pop by here for a looksie!
Where | Kirori Mal College - University of Delhi, University Enclave
6. Lady Irwin College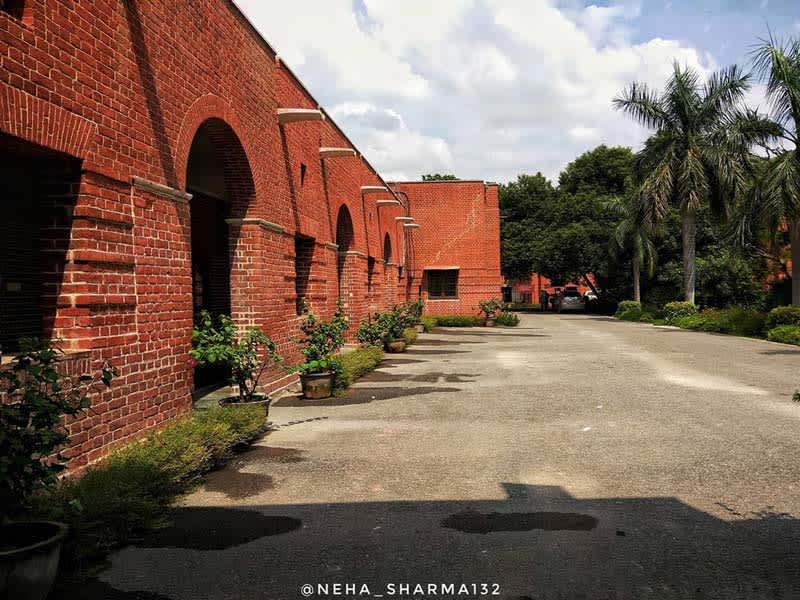 Picture Credits: neha_sharma132
This college seems like a home away from home. Lady Irwin College, one of the most prestigious DU colleges, has a truly beautiful lush green and bricked campus. Its infrastructure is state of the art, comprising all the promising facilities for students as well as staff members such as well-furnished hostels, computer labs, a well-stocked library, canteen, auditorium and more. It's definitely worth taking a look at if you're considering colleges! 
Where | Lady Irwin College - University Of Delhi, Sikandra Road, Mandi House
7. Hindu College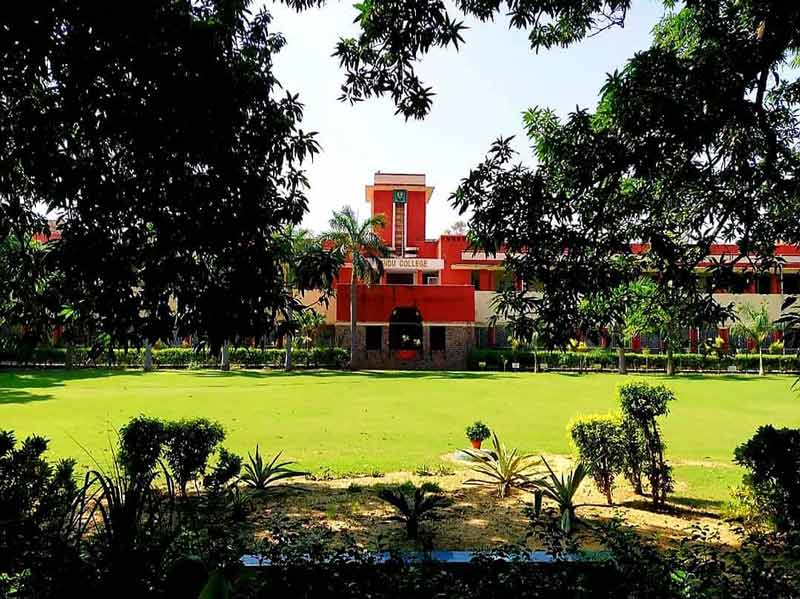 Picture Credits: naveenkumar.prajapati1
Built in an area of around 25 acres of land, housing all the modern educational and recreational facilities, Hindu College offers an A-class experience. The infrastructure here includes separate hostel facilities for boys and girls, two sports grounds, a fully-stocked library, large auditorium and a seminar hall. The gardens here at Hindu College are spick-and-span, making them the perfect spot for a chat with your friends in-between lectures, if you're lucky enough to study here, that is!
Where | Hindu College - Sudhir Bose Marg, University Enclave
That's it folks - travel down to these awesome campuses and tell us which one is your favourite!