Delhi
7 Dishes That All You Solo Riders Must Try At Horn OK Please 'Cause It's Cool To Be Single!
Listen up, folks! Y'all know that Horn OK Please, presented by MAGGI FUSIAN and co-powered by Fresca Juices & POLO - The Mint With The Hole, is all set to make a comeback this February, right? Sometimes, it's good to be single as you can then focus on yourself and basically eat everything available at the fest all by yourself! So, here's a list of dishes that you can eat while you explore the fest with POLO - The Mint With The Hole being the perfect partner!
1. Matar Kachori From Fateh Ki Kachori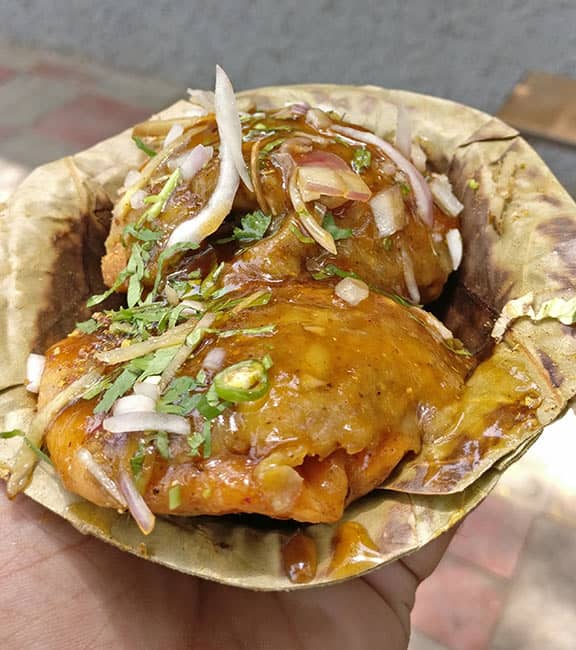 The legendary Fateh Ki Kachori is dropping by the fest with their range of lip-smacking and super flavourful kachoris all the way from Civil Lines. Yes, you can devour this yummy while walking around the festival taking in the peppy mood of Delhi's Happiest Food Festival - nice!
2. Schezwan Momos From Baozi Momos
The next yummy on the list is Schezwan Momos from Baozi Momos which is basically your good ol' momos doused with oodles of flavourful sauces. It's the perfect snack to nibble on while you sway to the beats of homegrown bands performing popular numbers on the stage!
3. Hotdogs From Kaavo Meats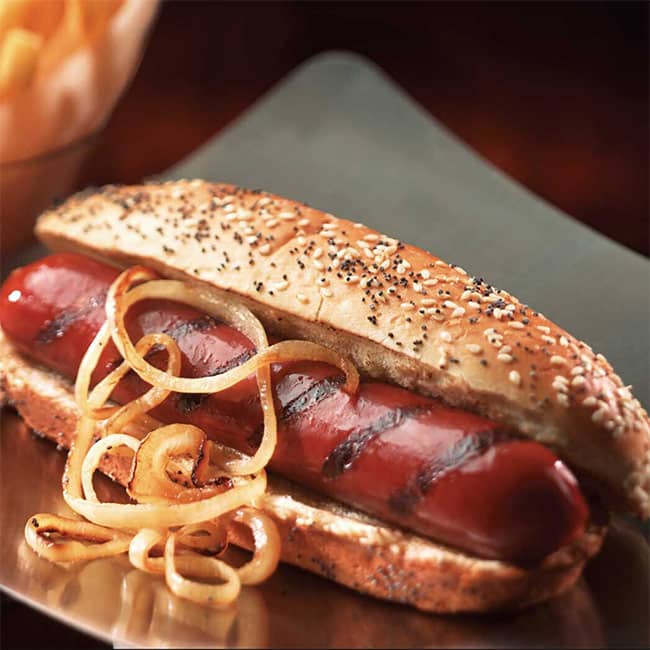 Kaavo Meats will be stationed at Delhi's Happiest Food Festival with their steaming hotdogs. You guys know that this one is the perfect carnival dish, isn't it? Well, we can totally imagine ourselves walking around the fest stuffing our face with the juicy hotdogs and having a gala solo time just vibing with the carnival!
4. Daulat Ki Chaat From Virender Ki Kulfi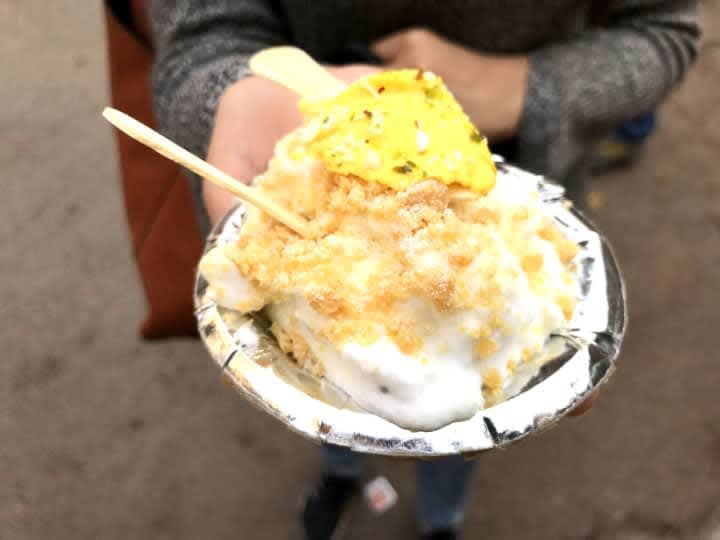 Virender Ki Kulfi is coming all the way from Chandni Chowk with a winter delicacy that we Delhiites can't have enough of. Yes, we're talking about the frothy Daulat Ki Chaat which is an ideal dish to celebrate singlehood the desi way! If you haven't had this yummy, yet. you must do it NOW!
5. Miniature Combo From Kennedy's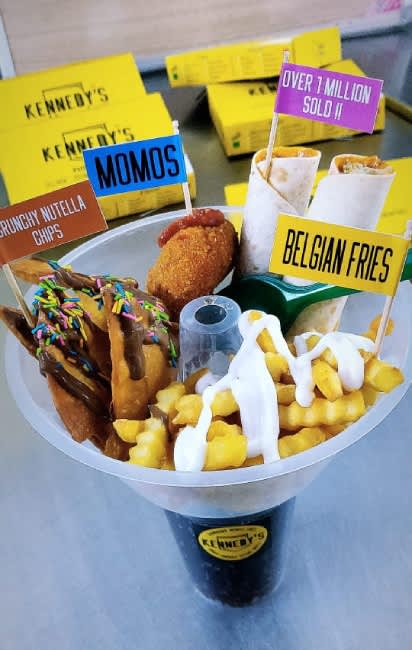 The Minature Combo from Kennedy's basically has it all. Snap it up at the festival and binge on fries, momos, rolls, Nutella chips and a beverage, sounds amply filling, doesn't it? It's the presentation of this ensemble that's making us dance with joy because it's a dish that would be easy to walk around with!
6. Churro Cookies Monster From Chocolate Desire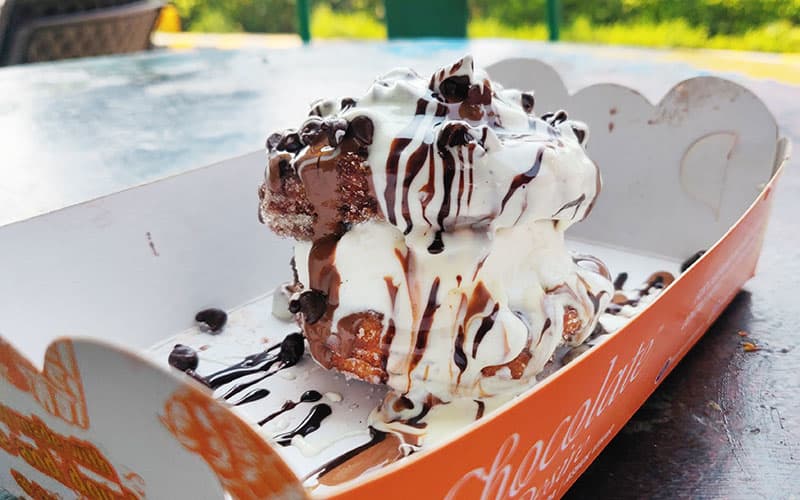 This is essentially a dessert wherein you have to round churros shaped like a cookie that sandwiches a scoop of ice cream. It's then drizzled with oodles of chocolate sauce giving it a rich flavour and making it a fantastic dessert to end your feast! Tell us a better way to end your meal at the fiesta, we'll wait!
7. Kulhad Chole Chawal With Palak Paneer From Chaat Hub
This yummy is exactly what the name gives away. Served in a kulhad, this one is basically your good ol' Chole Chawal topped with Palak Paneer and then served with refreshing garnishing on top. We can't wait to spoon up this comfort food in such an easy way as we dance to the peppy beats of talented artists at Delhi's Happiest Food Festival! 
So, we have made a list of a few dishes that will be a perfect pick for you to nibble on without having to stay in one place. Book your tickets to Horn OK Please pronto and celebrate the love you have for yourself this Valentine's weekend!
When | Friday - Sunday, 14th - 16th February
Where | Gate No.2, JLN Stadium
Entry | Rs 299 Onwards
Timings | 12 Noon - 10 PM
Book Your Tickets Online Here | https://www.nearbuy.com/delhi-ncr/horn-ok-please-food-truck-festival-pragati-vihar#events
RSVP On FB Here | https://www.facebook.com/events/586675582186475/