Delhi
7 Dishes Like Jerk Caribbean Chicken & Nutty Chocochip Shake We Tried At Master Of Malts, CP
What are the prerequisites for the perfect day out with your gang? A good, cheerful ambience, peppy music, awesome wine, and of course, yummy food. And we recently visited a place which ticks off all the above-stated criteria - Master Of Malts in CP. This place became our fave weekend haunt and here are some dishes that you should defo try there. 
1. Red Wine Sangria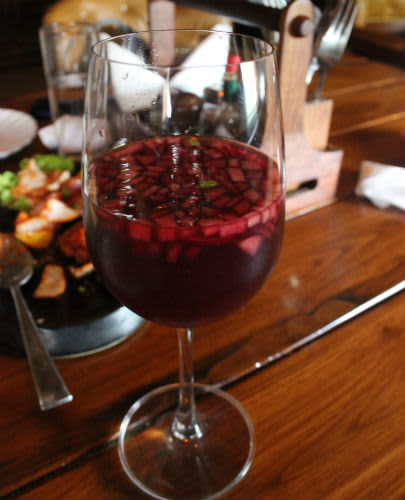 How can we miss out on our share of alcohol as we happily chit chat with our pals? And since sangria tops everyone's list of gossip drinks, we had to order it right away. And as expected, it was the perfect companion to our weekly catch ups with our girlfriends!
Price | Rs 465
2. Nutty Chocochip Shake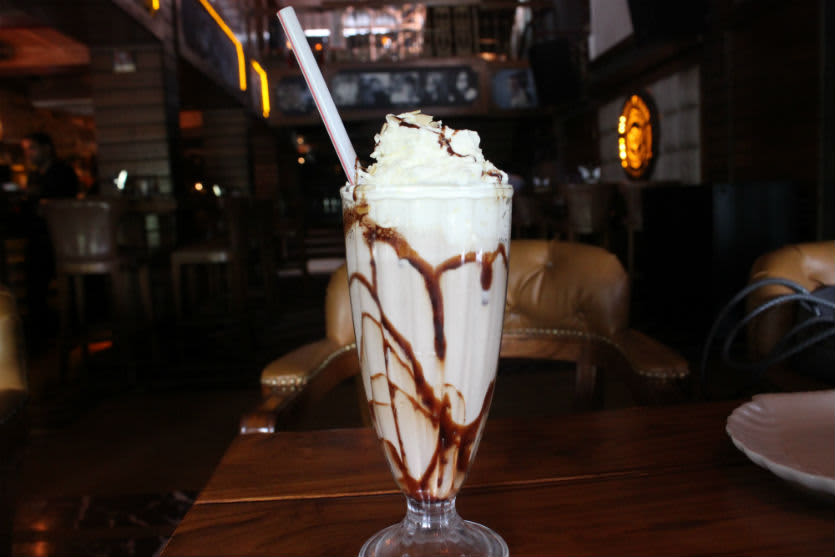 And from the mandatory, to the irresistible! Now what's a day out without some thick and yummy shakes in this scorching heat? We ordered this really enticing Nutty Chocochip Shake and we ended up ordering a second one for ourselves. Yep, it was that amazing! With the sweetness just perfect, we could defo not have stopped at just one drink - impossible.  
Price | Rs 275
3. Jerk Caribbean Chicken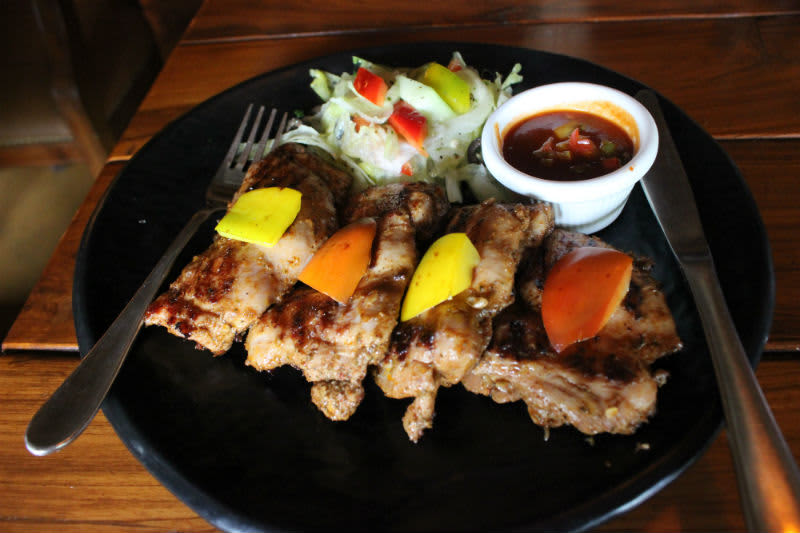 The Jerk Caribbean Chicken consisted of mouth-watering grilled chicken with a yummy sauce to go with it. We loved the juiciness of the chicken and we're already itching to try this dish out one more time. Full marks on presentation as well as taste, this dish was defo a great start to our meal!
Price | Rs 445
4. Nachos Salsa With Cheese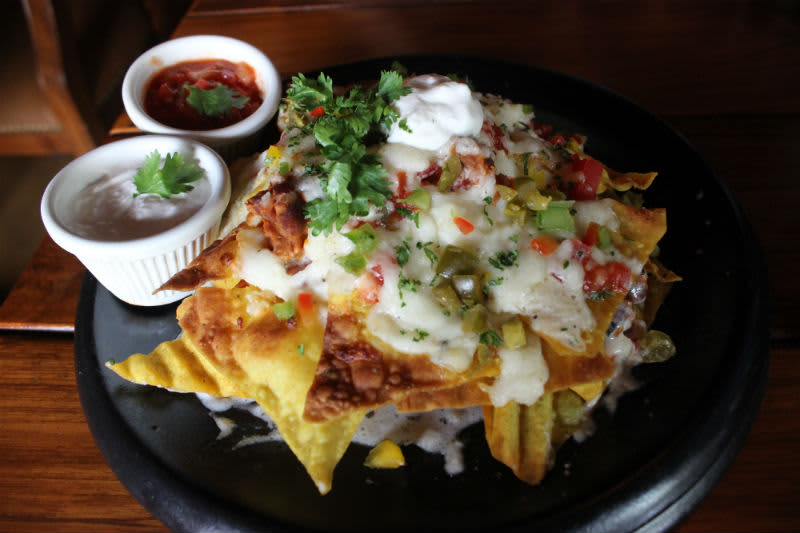 Ah, we HAD to try this one out! We can never ever do without a plateful of cheese-oozing nachos now, can we? After all, it is the best finger food dish to go with our endless gossip and bitching sessions! The cheesy delight was enough to make us fall in love with this place. 
Price | Rs 325
5. Chilly Fish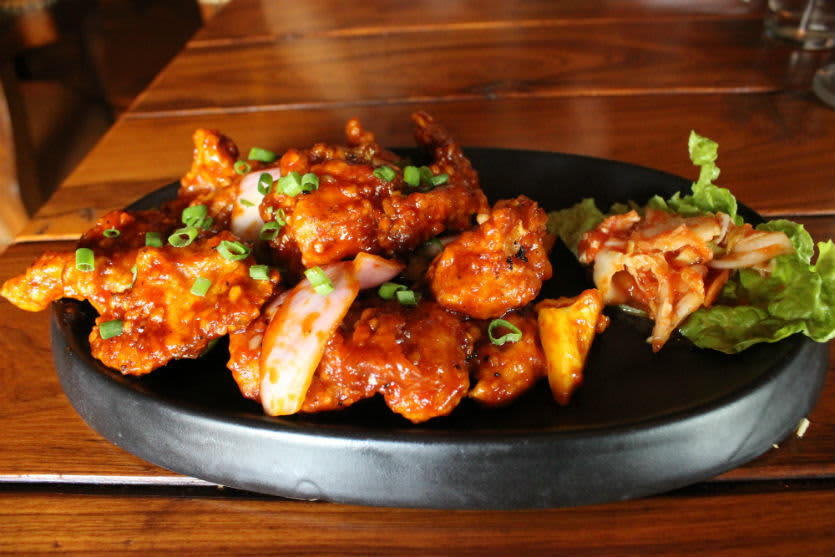 Looking for something that wasn't chicken, we ended up ordering a plate of Chilly Fish. The enticing plating of the dish got us drooling and we couldn't wait to dig into it right away. With perfect tenderness to the meat, this yummilicious dish literally melted in our mouth. Ah-*wait-for-it*-mazing!
Price | Rs 495
6. Vegetable Noodles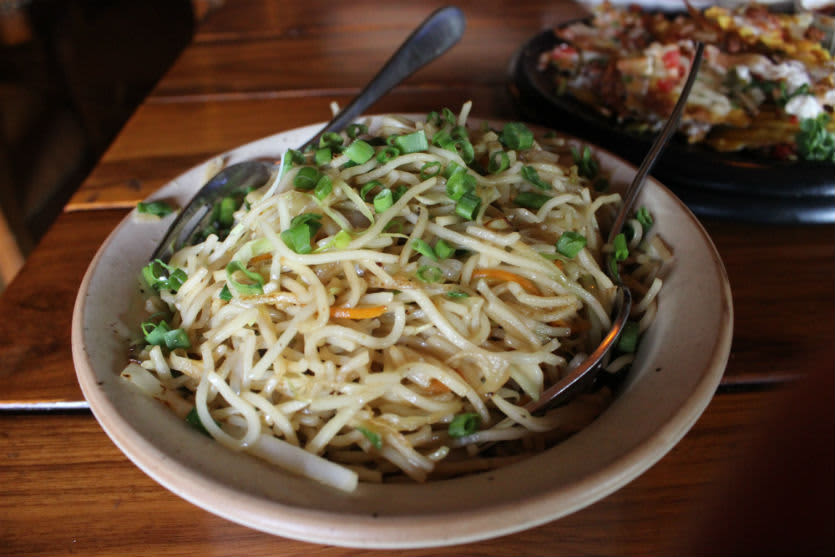 Sensing the need to go for something more filling, as our bhukkad selves can never really get satisfied with tidbits, we ordered some Vegetable Noodles next. And hence arrived a steaming hot and aromatic bowl filled with our all time fave Chinese essential. The noodles were perfectly cooked and loaded with veggies, so full marks to this one!
Price | Rs 425
7. Brownie With Ice Cream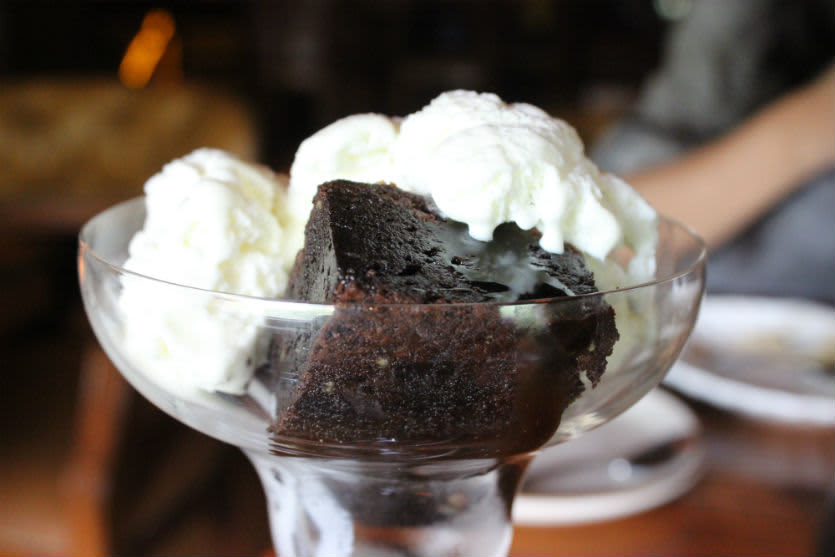 And to mark the final showdown, ain't nothing better than a plate of brownie with ice cream! We immediately fell in love with its sophisticated plating. The brownie being crisp and hot, offered the perfect blend with the cool ice cream!
Price | Rs 425
With so many yummy dishes on the table, pals who would not stop cracking jokes and really nice decor, we really did have the time of our lives here! So the next time you plan a day out with your squad, head to Master Of Malts and have a great time! And perhaps you'll find us there again, happily devouring brownies! 
Where | Master Of Malts - Scindia House, Atma Ram Mansion, K.G. Marg, CP
Timings | 12 Noon - 1 AM
Call Them | +91 9599 483 239
Check Out Their FB Page | https://www.facebook.com/MasterOfMalts/