Delhi
7 Delivery-Only Joints In Rohini That'll Bring Hot & Appetizing Meals Right To Your Doorstep
Rohini is the food hub for the majority of Delhiites. Are you craving for gravilicious momos? Rohini is the place! Got the pangs for Chinese delicacies? Head over to Rohini. Want to try out the cheesiest pasta in town? What better place than Rohini? But considering the ongoing health emergency at the moment, it's advised to sit at home, away from any sort of social interaction. So here's are some places in the area that'll bring delish treats right to you!
1. The Jackpot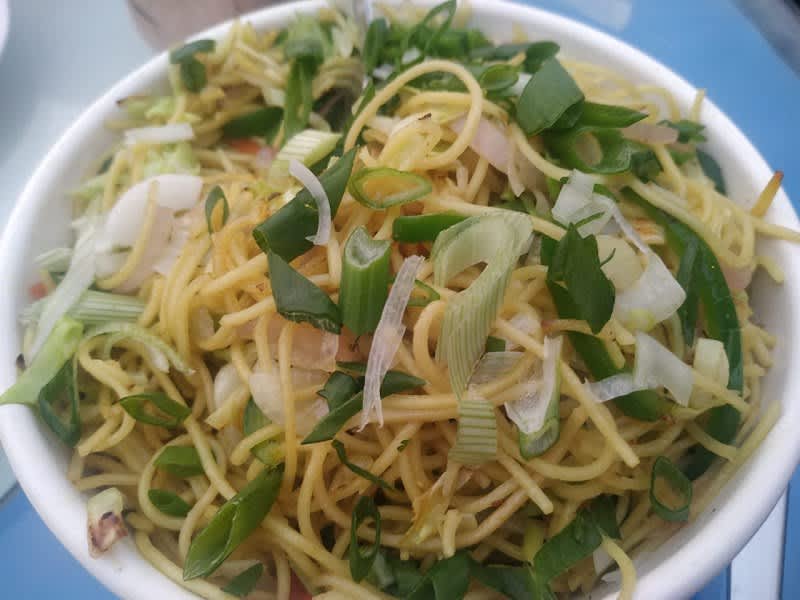 Picture Credits: Yamini Jain
If food is equal to happiness for you, then you'll dance with joy once you taste the tastebuds tantalising delicacies from The Jackpot. Their expansive menu serves authentic Asian, Thai and Chinese flavours. Nibble on their Mixed Meat Rice, Shrimp Glass Noodle Salad, Shredded Chicken In Blackbean Sauce and Pokchoy Dumplings as you binge-watch that thrilling web series. You can also go for their meal combos which are pretty affordable!
Timings | 12:30 PM - 11:30 PM
Call Them | +91 9870 540 044
Meal For Two | Rs 300
2. Behrouz Biryani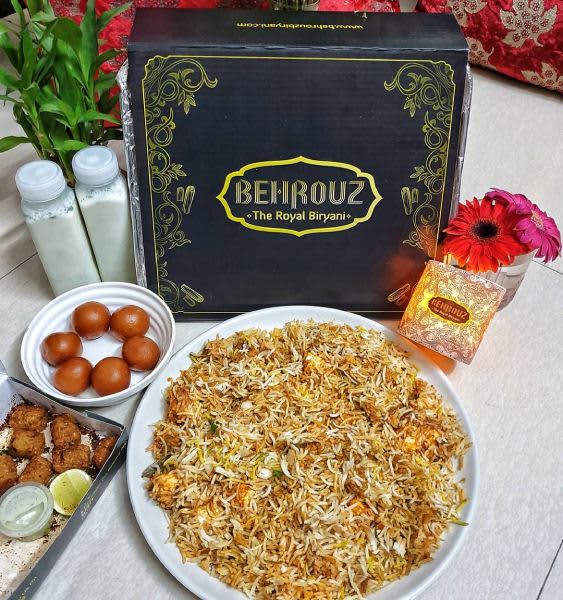 Picture Credits: foodiecouple_parvan
Even if you're living under a rock, you'll definitely know about this place 'cause there's no way you're a biryani lover if you haven't ordered from here. With around 50 outlets all over the city, their offerings are something we just can't bring ourselves to say no to! Give their Lazeez Bhuna Murgh Biryani, Keema Gosht Biryani, Falafel-E-Khaas Zaikedaar Paneer Biryani and Murgh Makhani Kefta Biryani a shot and you'll understand what the hype is all about!
Timings | 10 AM - 12 Midnight
Call Them | +91 7700 050 050
Meal For Two | Rs 700
Check Out Their FB Page | https://www.facebook.com/BehrouzBiryani/
3. Firangi Bake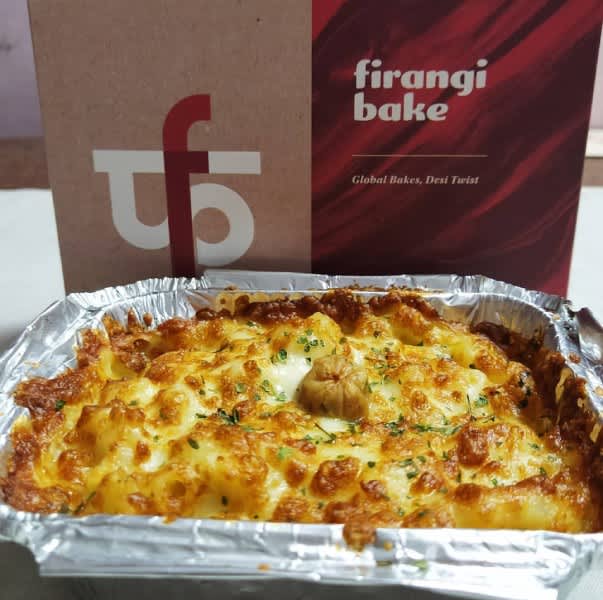 Picture Credits: besurejoyon
Serving the seemingly odd but truly quirky and delicious Indian delicacies with an offbeat twist, Firang Bake will never disappoint you. They have a unique menu full of dishes never tasted before. Once you see the food, you'll not be able to resist digging your forks in the appetizing dishes. Dilli Ke Chole Lasagne, Punjabi Butter Chicken Mac N Cheese & Keema Parantha Quesadilla are some of the unique items served by them, all of which will make your palate super happy!
Timings | 11 AM - 12 Midnight
Call Them | +91 9152 987 577
Meal For Two | Rs 400
Check Out Their FB Page | https://www.facebook.com/firangibake/
4. Tadkaa By Vaibhav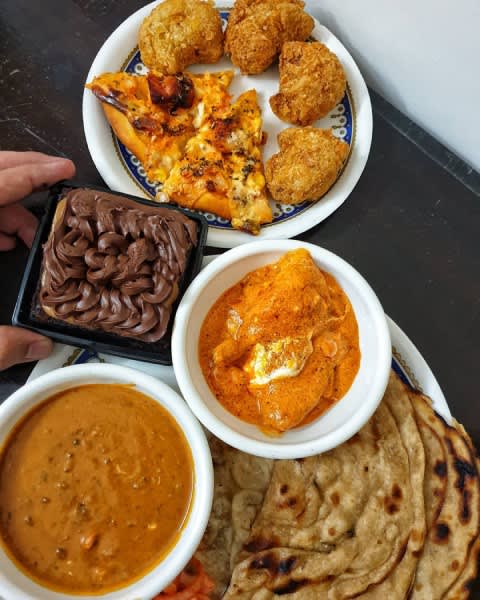 Picture Credits: whatdillieats
True to its name, the food by them is full of flavours from the tadka. We bet you'll fall in love once you try them out for everything tastes as delish as it looks. Although their menu is just the usual common dishes, the flavours are way better than the usual. Alongside a great North Indian fare comprising items like Chicken Tikka Masala, Dahi Kebab, Kurkuri Chaap and Chicken Biryani, you can also order in Gourmet Buers, Gourmet Sandwiches, Fries and desserts from here too!
Timings | 6 PM - 4 AM
Call Them | +91 8700 088 945
Meal For Two | Rs 500
Check Out Their FB Page | https://www.facebook.com/tadkaabyvaibhav/
5. MoKart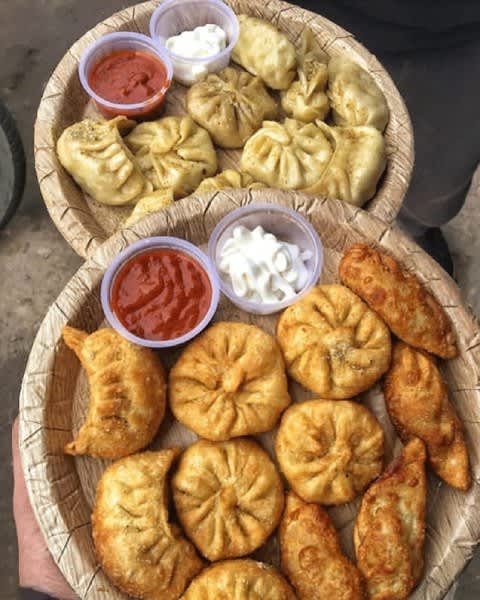 Can you ever say no to momos? We can't either. So, we had to add this place serving a huge variety of momos. MoKart is not new in town and has multiple outlets spread across Delhi. With over 30 varieties of momos on their menu, you just can't go wrong with a binge sesh from here. Get a bite of Chinjabi Momos, Continental  Momos, Gravy Momos or any other kind, the foodie in you will come alive for sure! Try their Pizza Momos, Alferdo veg Momos and Butter Chicken Momos and your tase buds will defo thank you!
Timings | 11 AM - 11 PM
Call Them | +91 9999 076 321
Meal For Two | Rs 300
Check Out Their FB Page | https://www.facebook.com/mokartmomos/
6. Bowl Hub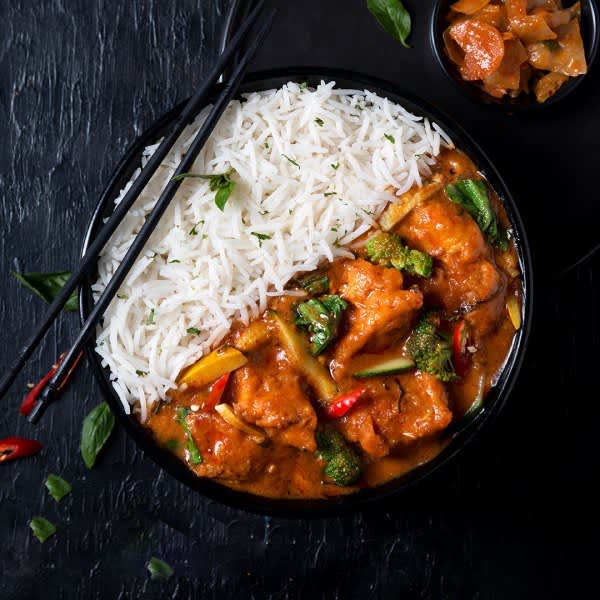 Food served in a bowl, mhmm, how convenient and presentable. And since us Delhiites can't complete a meal without rice in it, here's a place serving rice bowls with dishes other than rajma. Order in their Chicken Thai Red Curry Rice, Basil Cream Chicken Rice, Pindi Chole Rice, Paneer Makhani Rice or any other variety on their menu of a comforting meal in these distressing times. Given how they deliver till 3 at night and are even offering free Gajar Halwa and Iced Tea with every bowl, what's stopping you from calling 'em up?
Timings | 11 - 3 AM
Call Them | +91 7208 000 101
Meal For Two | Rs 500
Check Out Their FB Page | https://www.facebook.com/bowlhubindia/
7. Sweet Truth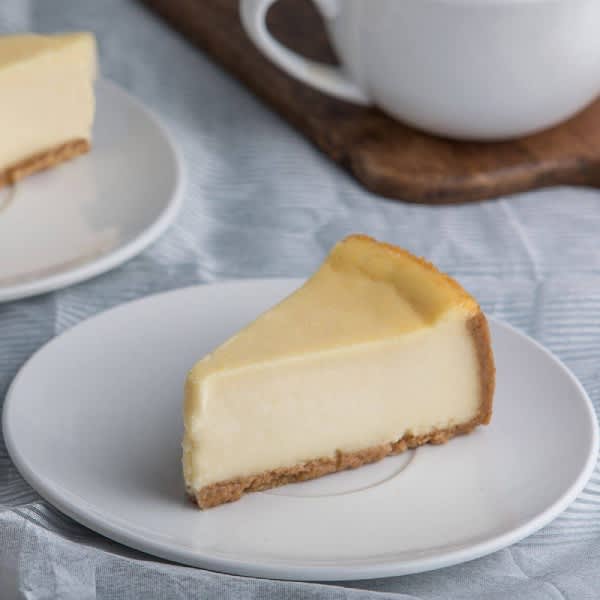 Now that you're done with your main course, your sweet tooth might crave for some tempting desserts to satisfy your desires and for that, Sweet Truth is here to help you with it. These folks serve everything from Heavenly Brownies, Classic New York Style Baked Cheesecake to Sinful Cakes to Melt In The Mouth Pasteries. To end your meal on a happy sugary note, don't forget to order decadent sacchrine treats from here!
Timings | 8 AM - 12 Midnight
Call Them | +91 9152 987 494
Meal For Two | Rs 300
Check Out Their FB Page | https://www.facebook.com/sweeettruth/
Now that the food will be delivered to your doorstep, you don't have to step out of your house. Just a reminder to sanitize your hands before you eat!