Delhi
6 Brilliant Recipes Shared By Iconic Chefs For Delish Restaurant-Like Food At Home!
Hola, fellow foodies! It's been a long while since you've headed over to your fave restaurant and treated yo' self with a hearty meal, and given the current scenario, the safest thing to do is try delicious recipes at home. So, this time, we thought of telling you guys about a few mouth-watering recipes straight from famous chefs that you can easily try at home to satisfy all your cravings, so read on and get cookin'!
1. French Madeleines By Pooja Dhingra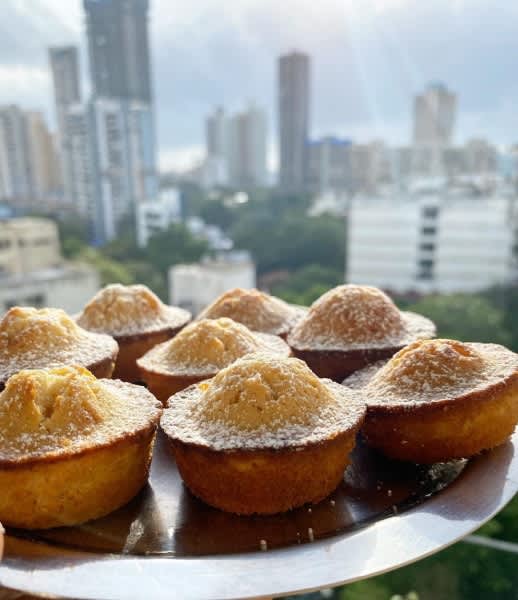 Pooja Dhingra is a celebrity pastry chef who owns the very famous Le 15 bakery in Mumbai. She recently uploaded a recipe of French Madeleines, which are basically sponge cakes with a unique shell-like shape and we can't wait for all you dessert lovers to try it out ASAP!
Here's The Recipe | French Madeleines
2. Fish Curry By Sarah Todd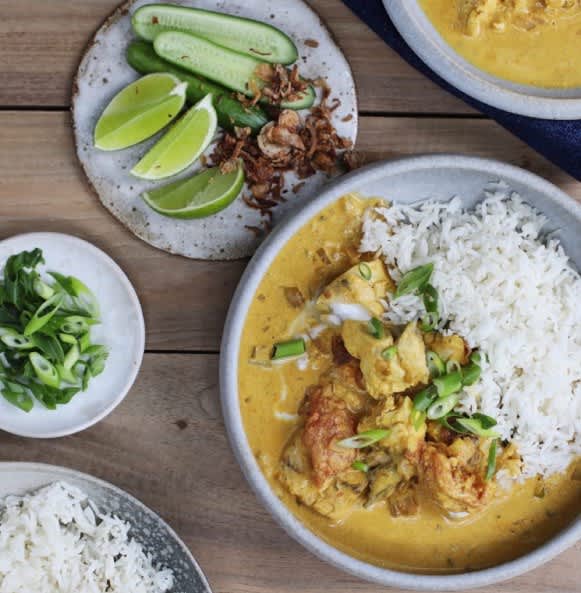 Sarah Todd founded the gorgeous Antares Restaurant & Beach Club in Goa, so you can rest assured that she has some really delicious seafood recipes under her belt that we absolutely love. We're currently obsessing over her lip-smacking Fish Curry recipe which is super easy to make and is supremely filling, so go try your hand at it!
Here's The Recipe | Fish Curry
3. Dahi Pepper Chicken By Vicky Ratnani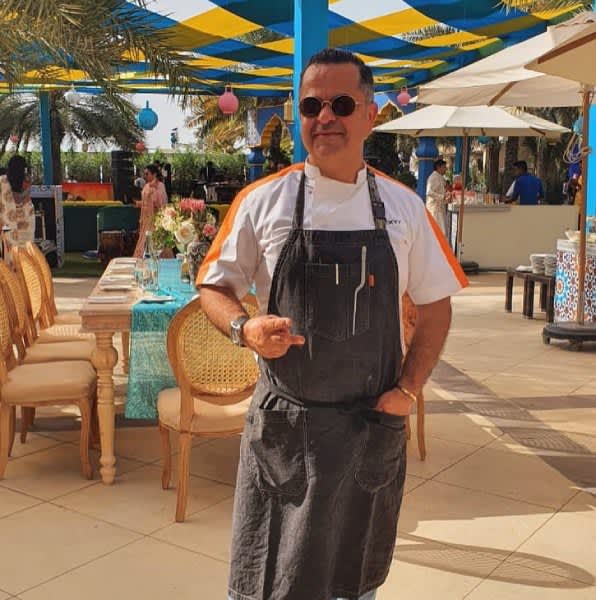 A celebrity chef who took over Aurus, Vicky Ratnani is one of the finest chefs in the country whose delectable recipes have created waves across the globe. We love his recipe of Dahi Pepper Chicken that you can make using a whole chicken that is marinated in a mixture of hung curd, curry leaves, ginger, garlic, green chillies, lemon juice, black pepper, coriander and mustard oil. We say you fire up the skillet and try this one fosho!
Here's The Recipe | Dahi Pepper Chicken
4. Spicy Tofu Noodles With Dumplings Anahita Dhondy Bhandari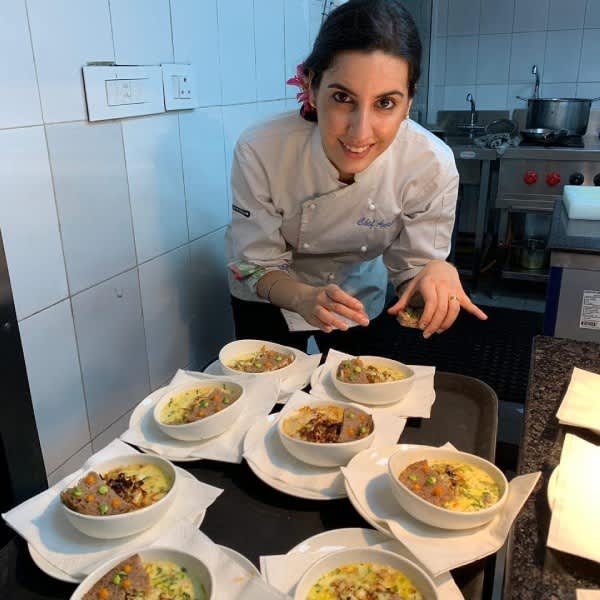 Chef-Partner at Sodabottleopenerwala, Anahita Dhondy Bhandari is here with her version of thukpa that is not only full of nutrients but will also appease your taste buds to the fullest! The ingredients you need are tofu, butter, sesame oil, sesame seeds, soy sauce, honey, vinegar, chilli paste, boiled noodles, lemon juice, fresh herbs and frozen dumplings and a whole lot of determination, so go ahead and try this one out at home soon!
  
Here's The Recipe | Spicy Tofu Noodles With Dumplings
5. Garlic & Herb Mutton Chops By Megha Kohli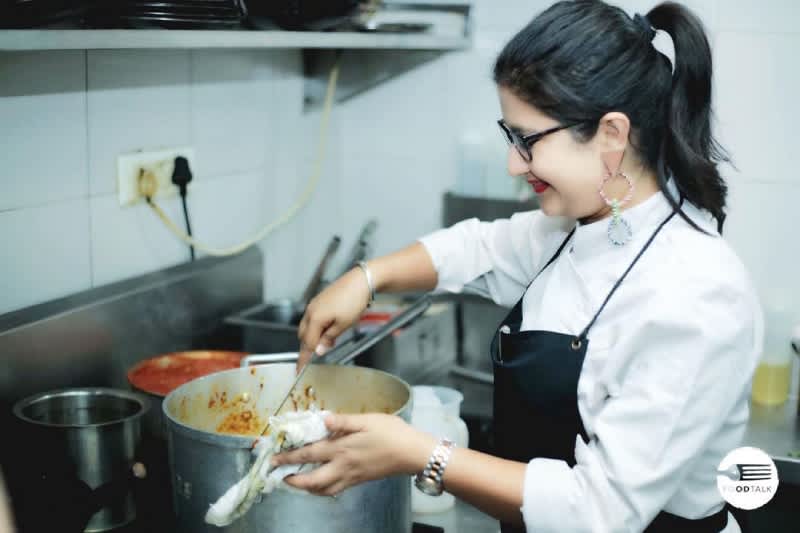 Megha Kohli is the head chef at Lavaash By Saby, an artsy Armenian restaurant tucked away in the bustling bylanes of Mehrauli. Her simple recipe of Garlic & Herbs Mutton Chops is perf for those family dinners that will surely win you a lot of compliments. To make this delicacy, you need mutton chops, olive oil, chopped garlic, rosemary, thyme, black pepper, bourbon whiskey (optional) and salted butter. What're you waiting for? Gather the fam for dinner and whip up this yummy!
Here's The Recipe | Garlic & Herb Mutton Chops
6. KelCake By Kelvin Cheung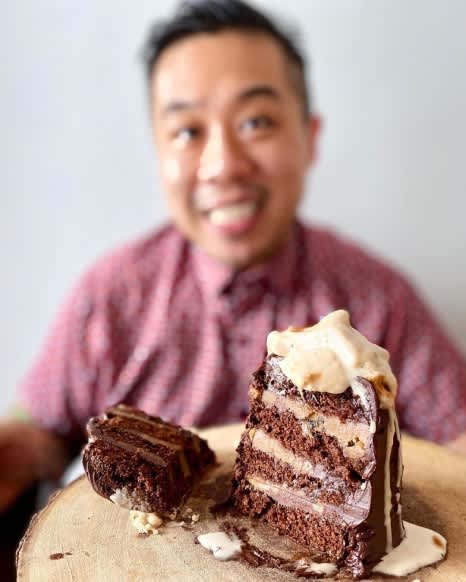 The brainchild behind the cocktail bar in Vasant Vihar called Dadel, Kelvin Cheung is known for his insanely popular dessert called KelCake that you can happily make in the comfort of your own home as well. Go watch the video and whip up this delish cake slathered in a fluffy meringue to curb your sweet tooth!
Here's The Recipe | KelCake
And our list is complete, folks! We hope you enjoy these recipes and treat yourself and your family to delightful dishes right in the comfort of your home. Bon appetit!