Delhi
Crazy Spooky & Terrifying Places In Delhi That You Never Even Knew Existed!
Having been dubbed as the 'City of Djinns' by famous author William Dalrymple, Delhi has more than its own fair share of spooky stories, haunted buildings and monuments and such, which have generated great curiosity and superstitious fear for decades. This is why we've compiled a list of truly scary places tucked away in Delhi all the brave hearts can go pay a visit to - scroll on and let the haunted games begin!
1. Agrasen Ki Baoli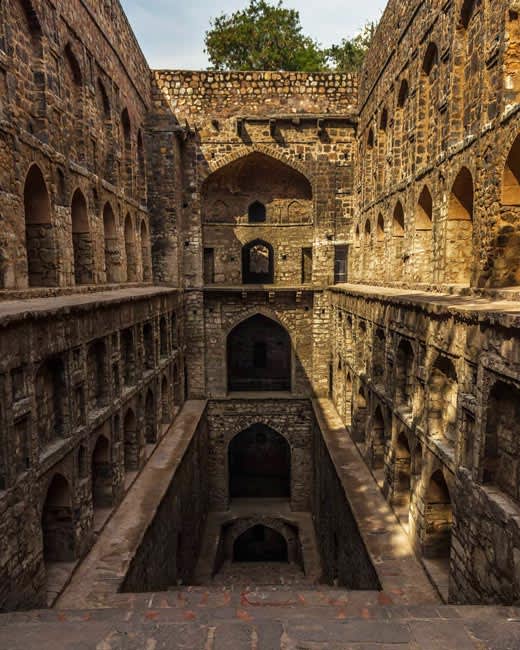 Picture Credits: drashpics
Each one of us has been enchanted by this architectural wonder in the middle of Delhi but did you know that this baoli was once filled with black water that lured people to commit suicide by drowning? Scary, right?! All of us have experienced the creeps while descending the steps in the form of voices coming from all around and we don't know about you, but we wouldn't dare to go further anytime soon!  
Where | Agrasen Ki Baoli - Hailey Road, KG Marg, Near Diwanchand Imaging Centre
2. Khooni Darwaza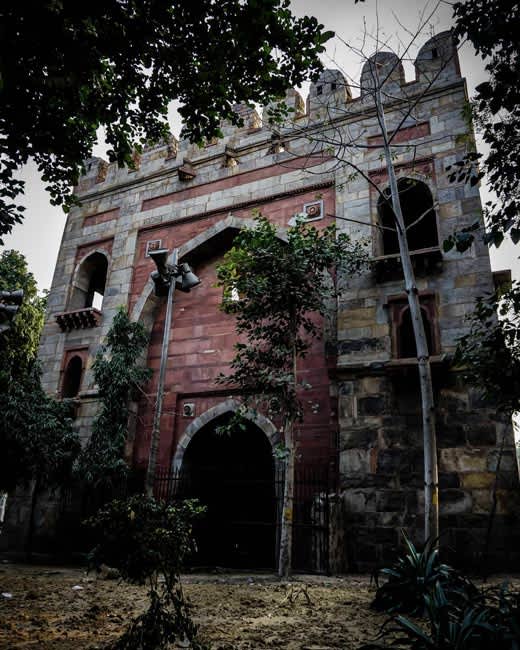 Picture Credits: amyscrypt
This one on the list is known for its hair-raising screams and cries that can be heard in the wee hours of the night. Legend has it that this place has had its walls splattered with the blood of our freedom fighters and has also seen the brutal murder of three princes. Woah! A sudden rise in temperature and many other ghostly sightings make this a sure shot no on our 'places to go' list, so venture here only if you're not faint-hearted!
Where | Khooni Darwaza - Near Delhi Gate 
3. Chor Minar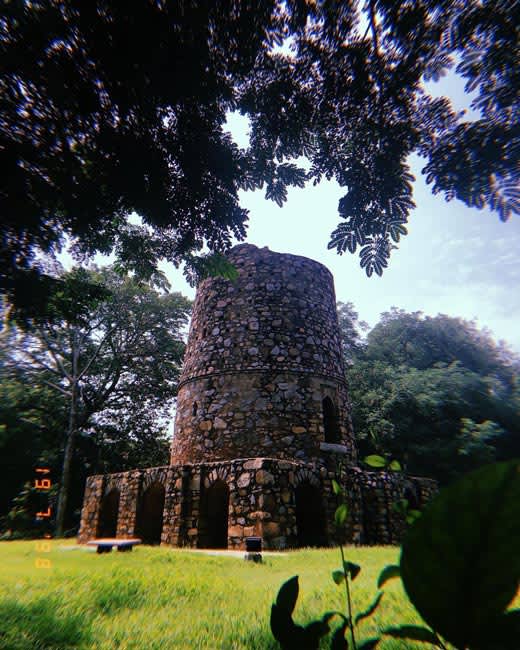 Picture Credits: aavaaribanjaaran
This place in the middle of the most happening hub of Delhi - Hauz Khas, is another one of the most haunted places in the nation's capital. It's said that the holes in the upper part of the minar are not an architectural facility but a provision used to hang the heads of thieves punished during the rule of Alauddin Khalji. The spirits of these thieves have been rumoured to haunt a lot of explorers after daytime, so please forgive us if we bail on that next party plan in HKV!
Where | Chor Minar - Kharera, 2, Chor Minar Road, Kaushalya Park, Kausalya Park, Block L, Padmini Enclave, Hauz Khas
4. The Karkardooma Delhi Court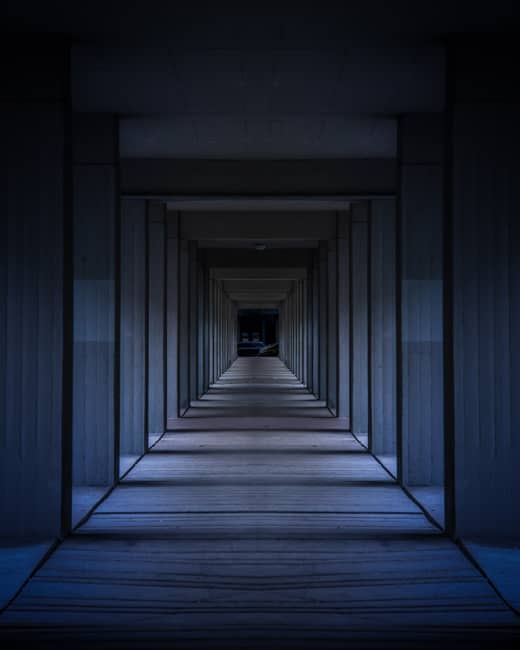 This Is A Representative Image
The lawyers working at this court have recounted many supernatural activities that usually occur in the middle of the night. Blinking lights, the shutting and opening of doors and dislocation of chairs has been caught on the camera installed on the premises as well. Whether there's any truth to these speculations is another question, but we aren't ready to risk ourselves to these horrors just yet!  
Where | The Karkardooma Delhi Court - Maharaja Surajmal Marg, Arjun Gali, Vishwas Nagar, Shahdara
5. Khooni Nadi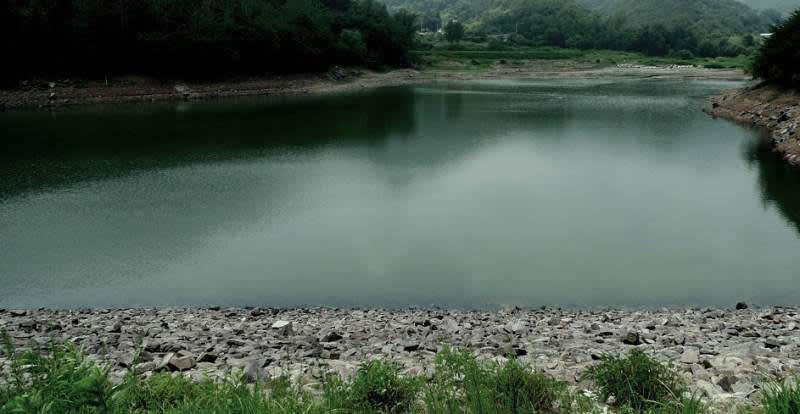 Picture Credits: Haunted-places-in-india
This spine-chilling river in Rohini has made many of us shiver because of the very scary stories around it. This otherwise harmless looking river has featured in legends about the people who got sucked into the river and never came back to life. With all these tales, we're trying to calm ourselves down and not think about the bed of the river filled with skeletons *shudders*!
Where | Khooni Nadi - Rohini
6. Lothian Cemetery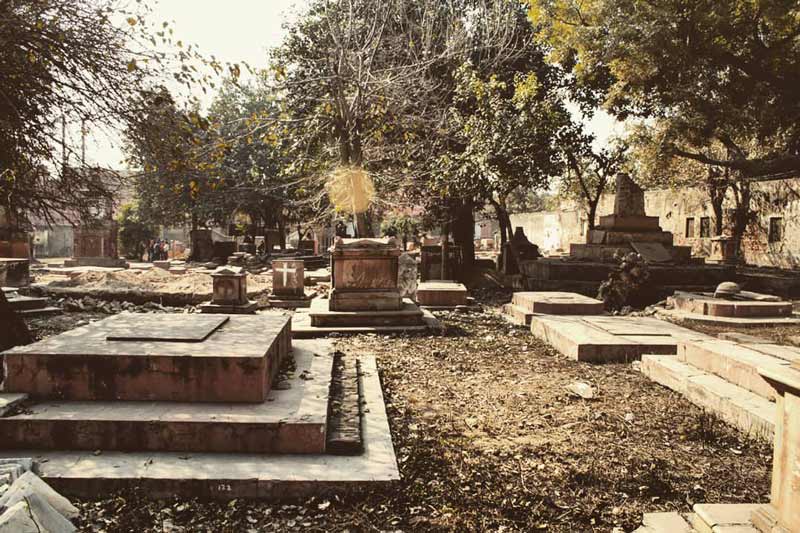 Picture Credits: vastpankaj
As if a graveyard wasn't enough already, we have heard about beheaded ghosts running around this cemetery in the small hours of the morning, yup! No kidding! This place has turned into a nightmare for the people who have dared to go there themselves and with the number of eyewitness accounts that we have heard about the terrors of this place, we are going anywhere near it!
Where | Lothian Cemetery - Netaji Subhash Marg, Priyadarshini Colony, Kashmere Gate
7. House No. W-3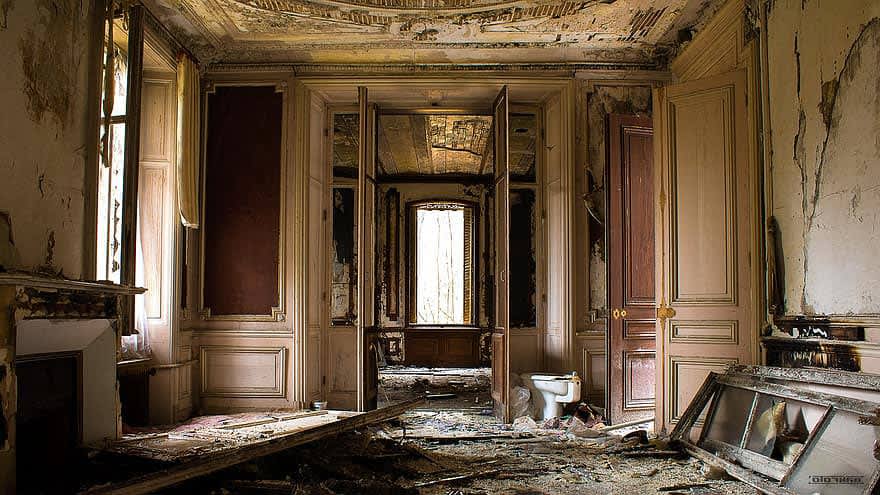 No one would have expected this addition to the list considering that it is in the middle of the posh Greater Kailash, but here it is! After the very brutal murders of its last occupants, not many have dared to overcome their fears and live in this house. With the anguished cries and screams that passers-by claim to have heard, this has become one of the most spine chilling addresses in all of Delhi!
Where | House No. W-3 - W Block, GK I
8. Delhi Cantonment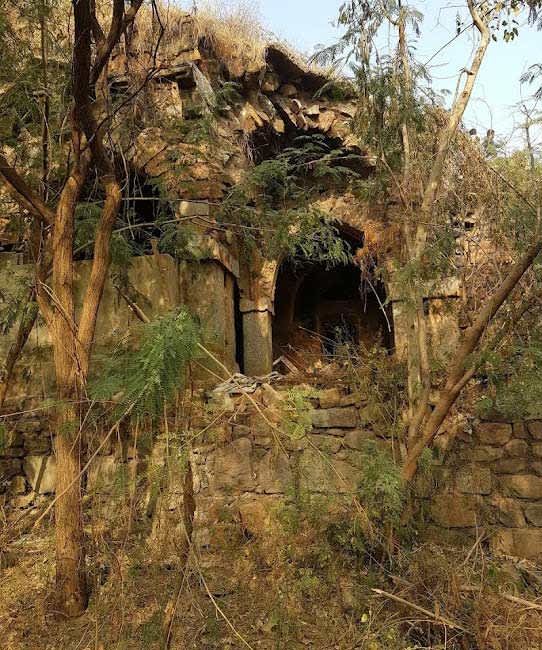 Picture Credits: increind
Delhi Cantonment has always been a popular name in the list of spooky places in the city. It is believed and has been testified by many that a woman's spirit, clad in white, haunts the streets at night. Several passersby have shared their experiences of encounters with a woman at odd hours, who asks for a ride and can be seen pacing right next to their vehicles if the answer is not affirmative. It is also believed that she jumps right in front of the vehicle or sticks to car boots, causing severe accidents. So if you are intrigued about ghost hunting, you can visit here with your squad. 
Where | Delhi Cantonment
9. Malcha Mahal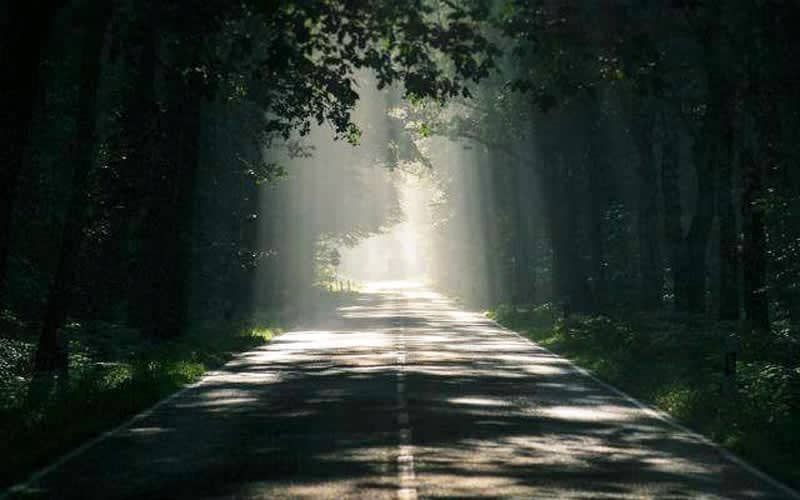 Picture Credits: Avinash Sharma
Malcha Mahal, popularly known as the Wilayat Mahal is one of the eeriest locations in the city. Tucked in Chanakyapuri, it is claimed to be a haunted residence for decades. Originally built by Firuz Shah Tughlaq in 1325, there have been multiple reports of paranormal activity in this area, heard and witnessed by local residents. 
Where | Malcha Mahal - Chanakyapuri
10. Bhuli Bhatiyari Ka Mahal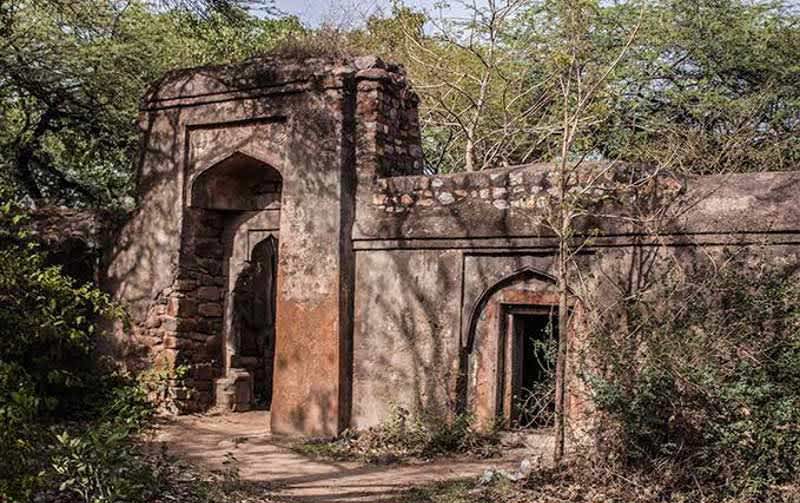 Picture Credits: Anurag Lakhera
Last but definitely not least on our list is Bhuli Bhatiyari Ka Mahal. Built in the 14th century as a hunting lodge by Feroz Shah Tughlaq, Bhuli Bhatiyari Ka Mahal is today, one of the spookiest spots in the city. Locals have mentioned multiple ghost sightings, eerie stories of disappearances, and haunting noises. They also highly recommend travellers not to step into the property after sundown, as the one who goes in, never comes out. 
Where | Bhuli Bhatiyari Ka Mahal -  J5VX+2HV, Central Ridge Reserve Forest 
Did we miss out on any other haunted place in Delhi? Tell us in the comments below!