Delhi
6 Crazy Good Places In Faridabad Dishing Out Our All-Time Fave Chinese Food
At the end of a tiring day at work, we desperately look forward to treating our tummies with a meal that can make us forget the torture that we battled that day. And Chinese food always comes to the rescue with many flavourful options overflowing with a spicy and tangy taste. If you too like to indulge your taste buds with the scintillating flavours of Chinese food, then you've scrolled to the right place. So get your chopsticks ready and dig in this list of 7 crazy good Chinese places to venture in Faridabad!
1. Hunger Cure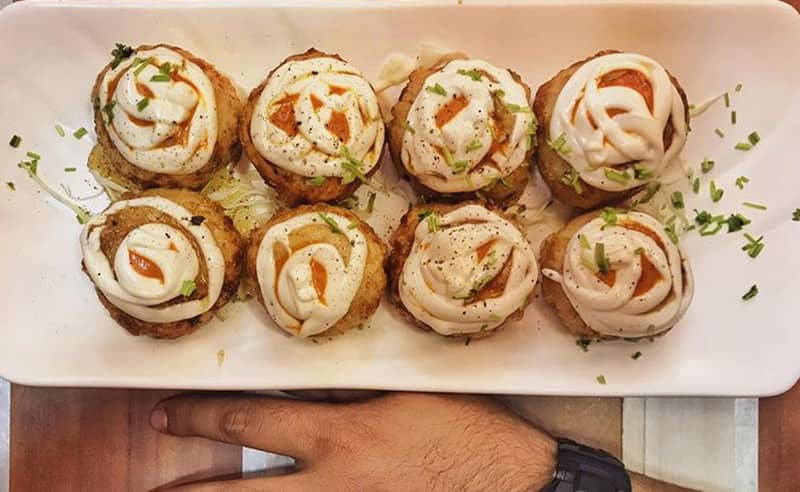 Picture Credits: mischief_with_food
There is nothing better than a warm serving of comfort food and this hangout joint is perfect for a quick fix for Chinese cravings. Their Spring Rolls are little pockets of crispy goodness and paired with their bright red chutney, they feel like a burst of flavour in our mouths. A plate of Soya Momos and Veg Noodles from Hunger Cure can cure all your hunger attacks. They also serve Chinese Golgappe which is a quirky representation of desi Chinese and they're something you defo gotta order when you're there!  
Where | Hunger Cure - SCF 77, Sector 14
Timings | 11 AM - 11 PM
Call Them | +91 1294 062 300 & +91 1294 062 400
Meal For Two | Rs 500
2. Hakka Treat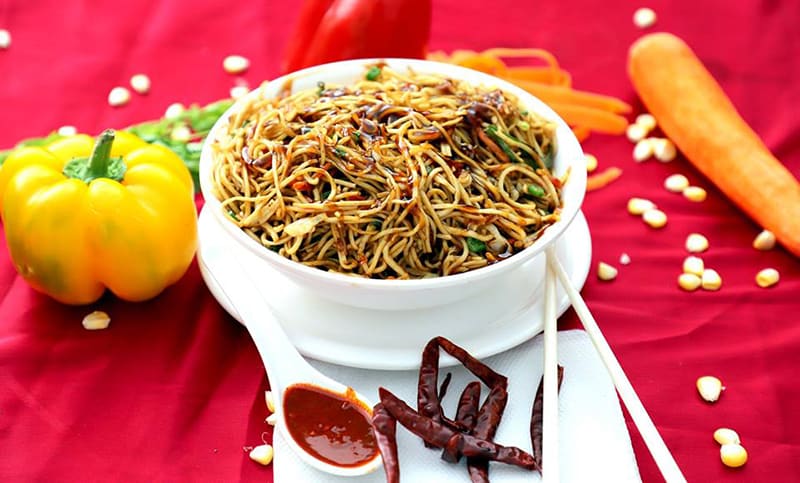 There's nothing worse than wanting to relish a Chinese feast and being limited to a small and extremely drab corner of the menu. Well, all that's about to change with Hakka Treat that is going to become your go-to place for satiating those Oriental food cravings. Their menu is as big as it gets and we can't stop gushing about it. You're gonna have a hard time selecting your dish of the day with mouthwatering options like Fried Wontons In Garlic Sauce, Schezwan Wrap, succulent drumsticks and lots more!
Where | Hakka Treat - Shop 17, HUDA Market II, Sector 19
Timings | 9 AM - 12 PM, 6 PM - 9 PM
Call Them | +91 11 3310 5936
Meal For Two | Rs 400
Check Out Their FB Page | https://www.facebook.com/hakkatreat1/
3. Red Dragon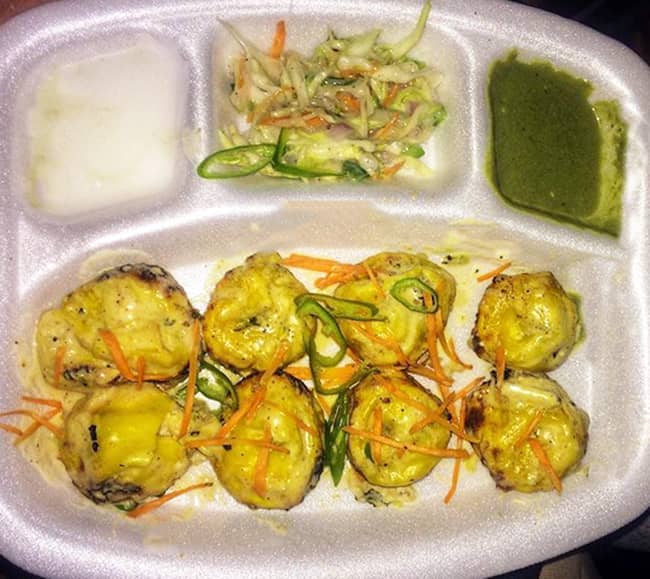 Picture Credits: snackydesk
Guys, get your GPS ready because we've scouted a place that's perfect for chomping on Chinese grub while lounging in your cars. Their Malai Tikka Momos are all the rage in town and the dragon stomping in your bellies is gonna be pretty pleased with 'em. The first bite of their Chilli Potatoes, loaded with sesame goodness, is like a warm hug in the chilly weather. And who doesn't like warm hugs, right?
Where | Red Dragon - 31, HUDA Market, Sector 14
Timings | 10 AM - 10 PM
Call Them | +91 9810 616 158 & +91 9911 662 011
Meal For Two | Rs 400
4. Folks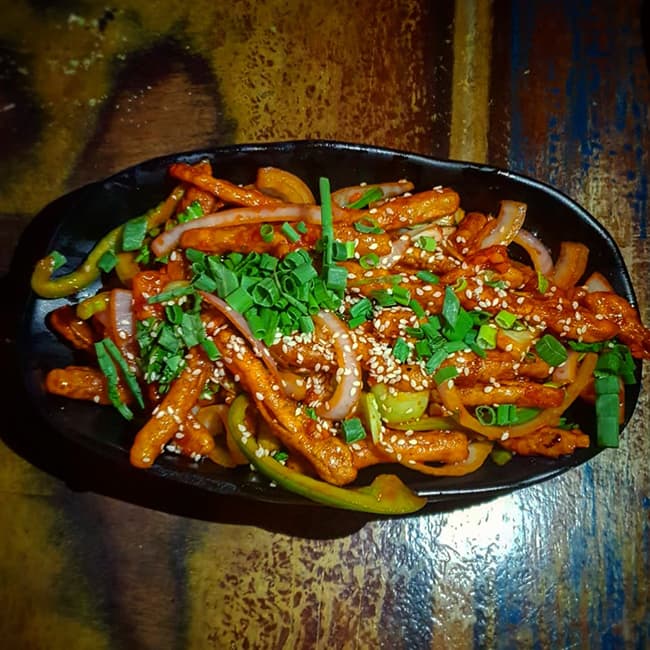 Picture Credits: anjali agarwal
This one's for all you beerheads who would love to devour some Chinese food while guzzling down chilled beers. We can't stop raving about the absolute gems on their menu like Beijing Manchurian, Teriyaki Chicken and Schezwan Paneer. These folks certainly brew memories as you're gonna have a banging time here with your friends. Your weekend plans are sorted with this one so grab your drinking buddy and get feasting!
Where | Folks - SCO 104 & 105, 2nd Floor, HUDA Market, Sector 16
Timings | 11:30 AM - 11:30 PM
Call Them | +91 9990 096 293 & +91 1294 146 496
Meal For Two | Rs 1,750
Check Out Their FB Page | https://www.facebook.com/FOLKS.TheBrewpub/
5. Sabroso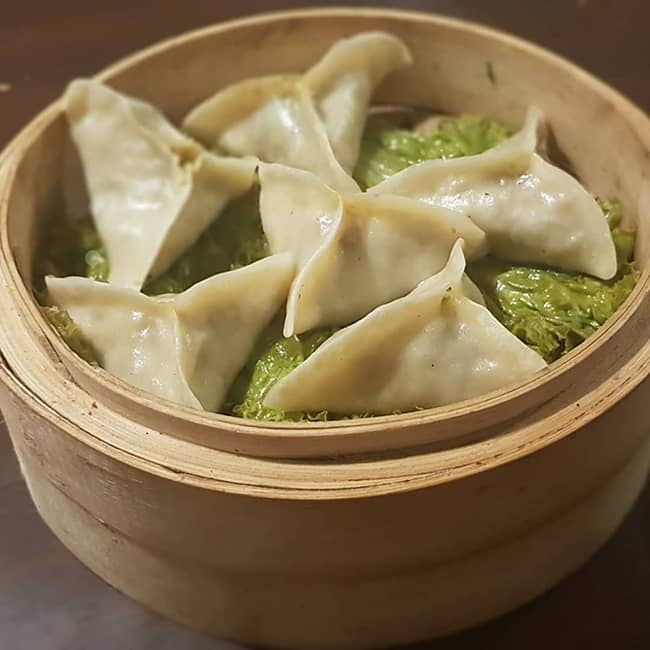 A buzzing spot in sector 15, Sabroso is an inviting place with warm decor and delish bites to grab. They do an assortment of yummies like kung pao chicken, Hethon Phrik, honey chilli prawns and many more that are great for an evening out with the gang. Their meal box combos are a great option to fill up stomachs without paying a lot of moolah. So head over here to bask in the aromas of exotic goodness.  
Where | Sabroso - Shop 45, 1st Floor, Sector 15
Timings | 11 AM - 11 PM
Call Them | +91 9899 991 442
Meal For Two | Rs 700
Check Out Their FB Page | https://www.facebook.com/sabrosofaridabad/
6. Fiery Grillss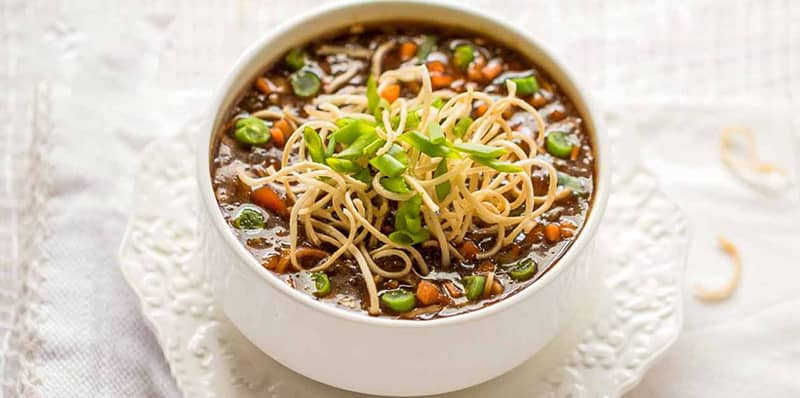 What do you do when you need a break from home food? Simple, you chalk up a plan with the family and prepare your tummies for a Chinese fiesta. This restaurant will become your new fave and is gonna make an appearance on all your family dinners. Their Mandarin menu is going will have you falling head over heels in love with Wok Tossed Mandarin Greens, Manchow Soup, Shanghai Mushroom and Chilli Mayo Crispy Fried Prawn and other yummies!
Where | Fiery Grillss - LG-6, Crown Plaza, Near Sector 15 A
Timings | 11:30 AM - 10:45 PM
Call Them | +91 9999 729 342 & +91 9999 729 343
Meal For Two | Rs 850
Check Out Their FB Page | https://www.facebook.com/FieryGrillss/
We got y'all salivating, didn't we? Do yourselves a favour and head to these places for a Chinese extravaganza!